Summer has always been the time of the year where bright colors are displayed, not only in nature but also in the clothes we wear. The skies are clear and blue; flowers adorn our gardens with a myriad of shades, rainbow-colored bathing suits and clothes hit all store racks and trends like color-blocking thrive. But…Sigh! That time of year is gone for now so it's time to stow away those short and miniskirts (or not!) and bring out the sweaters, coats and scarves. Just as summer flew by in the blank of an eye, fall will be replaced by winter in no time. This is bad news for a Caribbean girl like me who grew up, in what I like to call "365 days of summer."
At any rate, all hope isn't lost. I've come up with a few ways to incorporate summer pieces in your fall looks by just adding a few extra items to help keep warm on breezy days and nights.
Look 1: Summer dress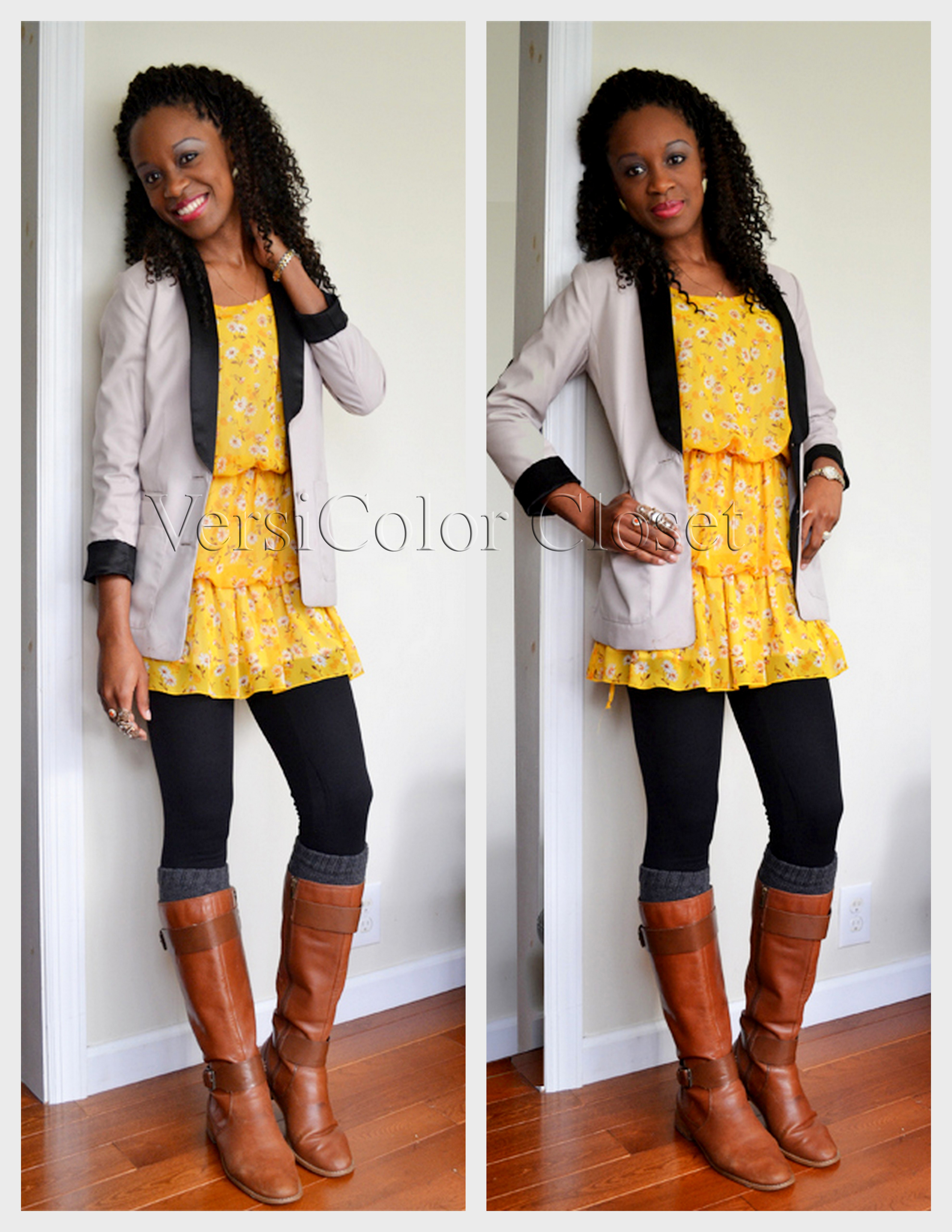 I got this dress at Forever 21 over the summer as I was shopping for my vacation to Barbados. I initially wore it with platform sandals for a simple yet chic look for a night out. Now that the temperature has dropped, I paired it with a blazer, leggings, leg warmers and tan riding boots for added warmth. To finish the look, a scarf can also be added.
Dress: Forever 21 (old) – similar here; Blazer: H&M (old) – similar here; Leather riding boots: Ellen Tracy (old) similar here.
Look 2: Colored jeans
When it comes to colorful jeans, I cannot count how many different colors I have amassed last season. In this look, I paired this lavender denim with a sweater and over-the-knee high heel boots. This look goes easily from day to night as accessories can be changed to achieve a more sophisticated look.
Pants: Forever 21 Premium Denim – other option here; Sweater: Forever 21; Boots: Charlotte Russe; Necklace: H&M (sold out); Similar: option 1, option 2, option 3.
Look 3: Pencil skirts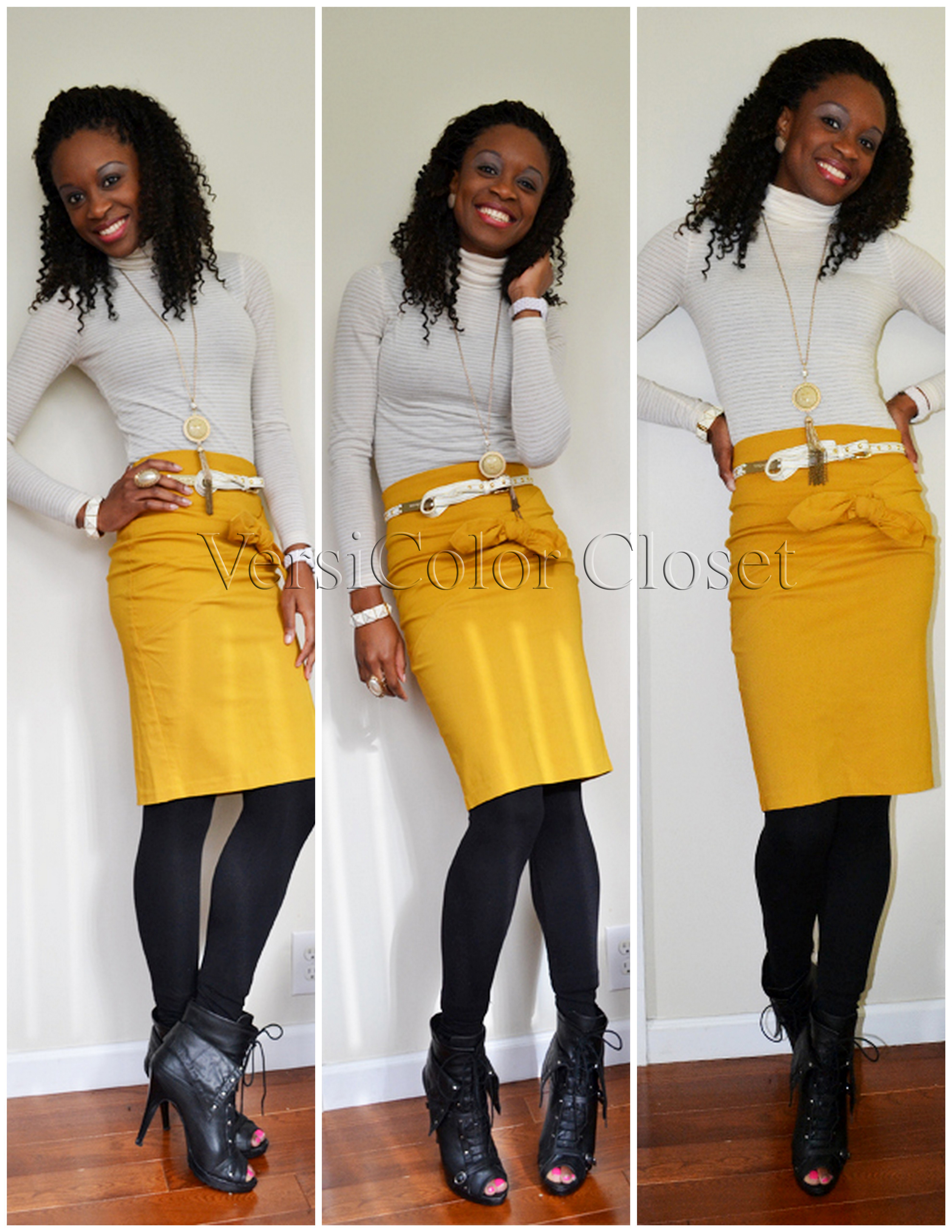 For us women working in the corporate world, it can be tempting to just wear black slacks on a daily basis when it is cold outside but stop right there! VersiColor Closet is here to the rescue. Pencil skirts can be worn with ankle boots to add a bit of edge to your work outfit while maintaining an appropriate work dress code. In this look, I paired a mustard skirt with a striped turtleneck shirt and studded belt.
Turtle neck sweater: H&M (old) similar here; Skirt: Old – similar here; Belt: Guess (old) – similar here; Booties: BCBGeneration (old) – similar here, I'm currently drooling over these cute Aldo booties.
Kimora Lee Simmons once said: "Always dress like you're going to see your worst enemy." With a little effort and creativity, that isn't an impossible task. I hope this post is helpful to you all. Remember, unshared knowledge is always a waste, so be sure to share with your friends and follow VersiColor Closet for more daily fashion and style ideas. Thanks for reading and please feel free to comment down below.
Photography by Nathalie Jean Baptiste