"Simplicity is the ultimate sophistication."
—Leonardo da Vinci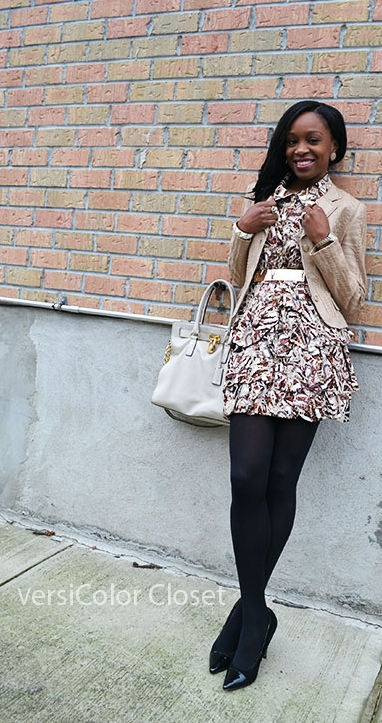 Happy 12.12.12 everyone!
I particularly love the number 12 because I am born on the 12th of May, which means my birthday (which I consider my personal holiday) is exactly five months from today! How time flies! It feels like I just celebrated my 25th… Sigh!
Anyway, this dress I am wearing is from the Twelve by Twelve collection that forever 21 used to carry. It is about two years old if I remember correctly. I love the pieces from that collection and wish I would've gotten more of them now that it has been discontinued. What better day to post this dress?! 12 * 12 on 12.12.12. I should have posted it at 12:12pm too 🙂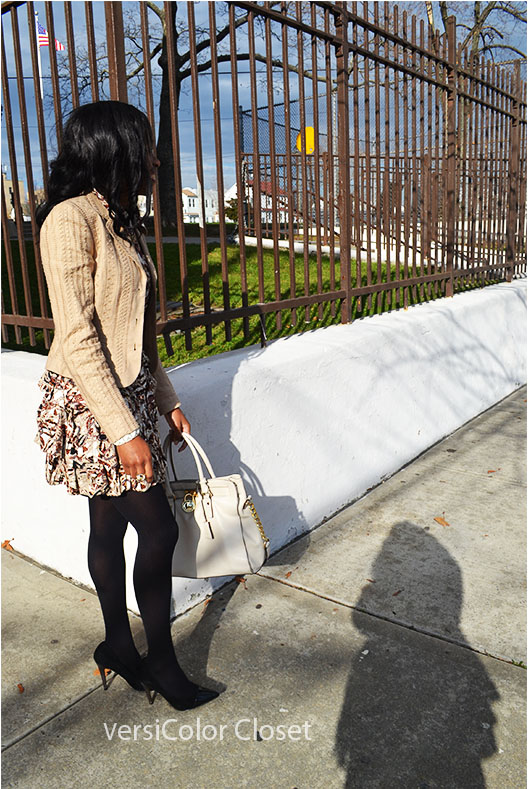 I am sure by now everyone has noticed how much I love my MK Hamilton bag. I wear it as much as I can while being very careful not to get it dirty since the color is so light.
The details on the jacket are quite amazing and it fits great.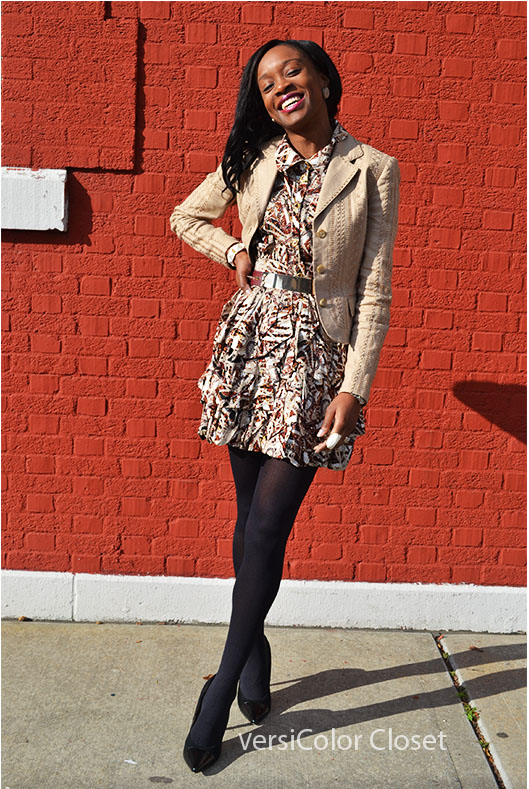 The spiked belt is from Asos. I ordered a size small in both burgundy and beige but it was still too big. Since I refused to return them both, I ended up piercing another hole through them so that they fit tighter around my waist. Oh the joy of being a little too skinny!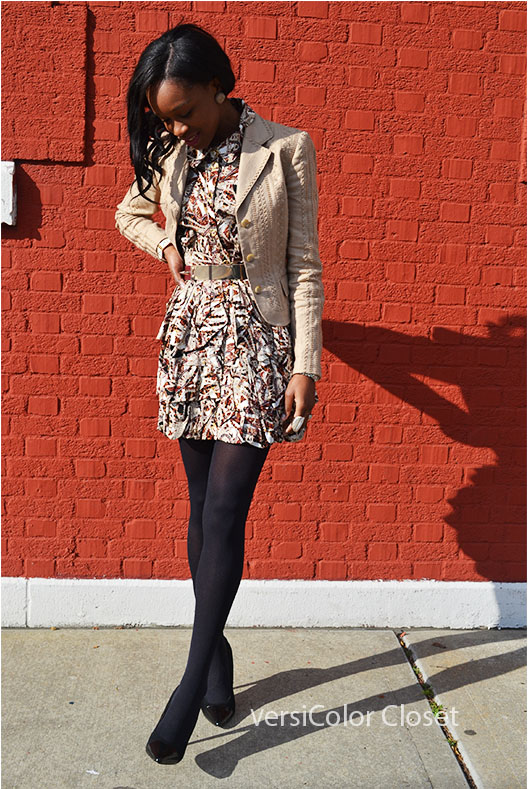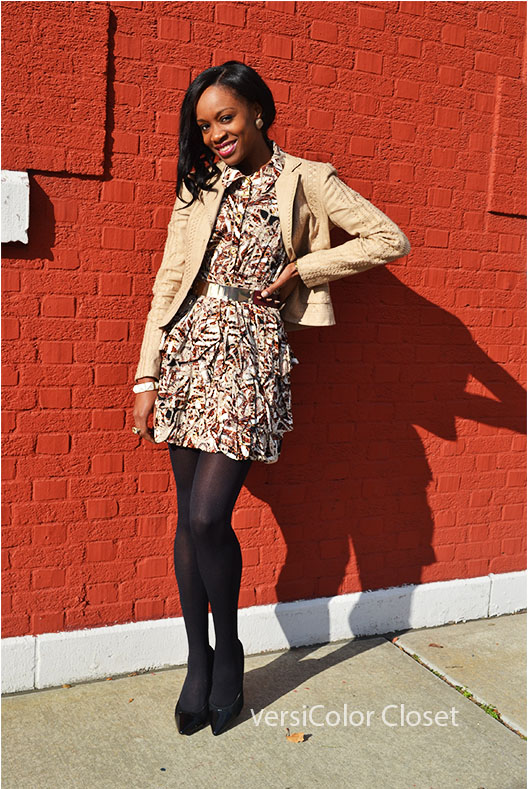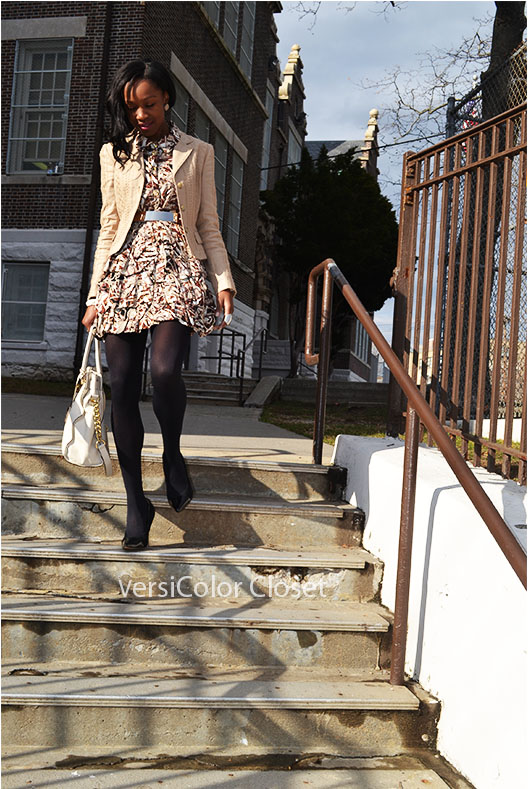 Outfit details: As I mentioned above, the dress is a couple years old so it is no longer available. This post will be updated if and when I find a similar style somewhere. The shoes, which were one of my black Friday finds are from Aldo and are still on sale now for $45.49. They also come in beige. I wore minimal jewelry from Forever 21 & my earrings are from Aldo.
Thank you for reading. Be bold. Be fearless. Be VersiColor.
Edwina
Photography by Nathalie Jean Baptiste