I could not stop staring when I first saw this pair of Satin Stripe Floral pumps by none other than the genius luxury shoe designer Giuseppe Zanotti. The floral details, the crystal embellishments and the amazing design all come together beautifully to create this masterpiece. It is not at all surprising that Mr. Zanotti works with experts in many fields, such as jewelers and heel & tree experts, in order to achieve the best quality and most unique designs.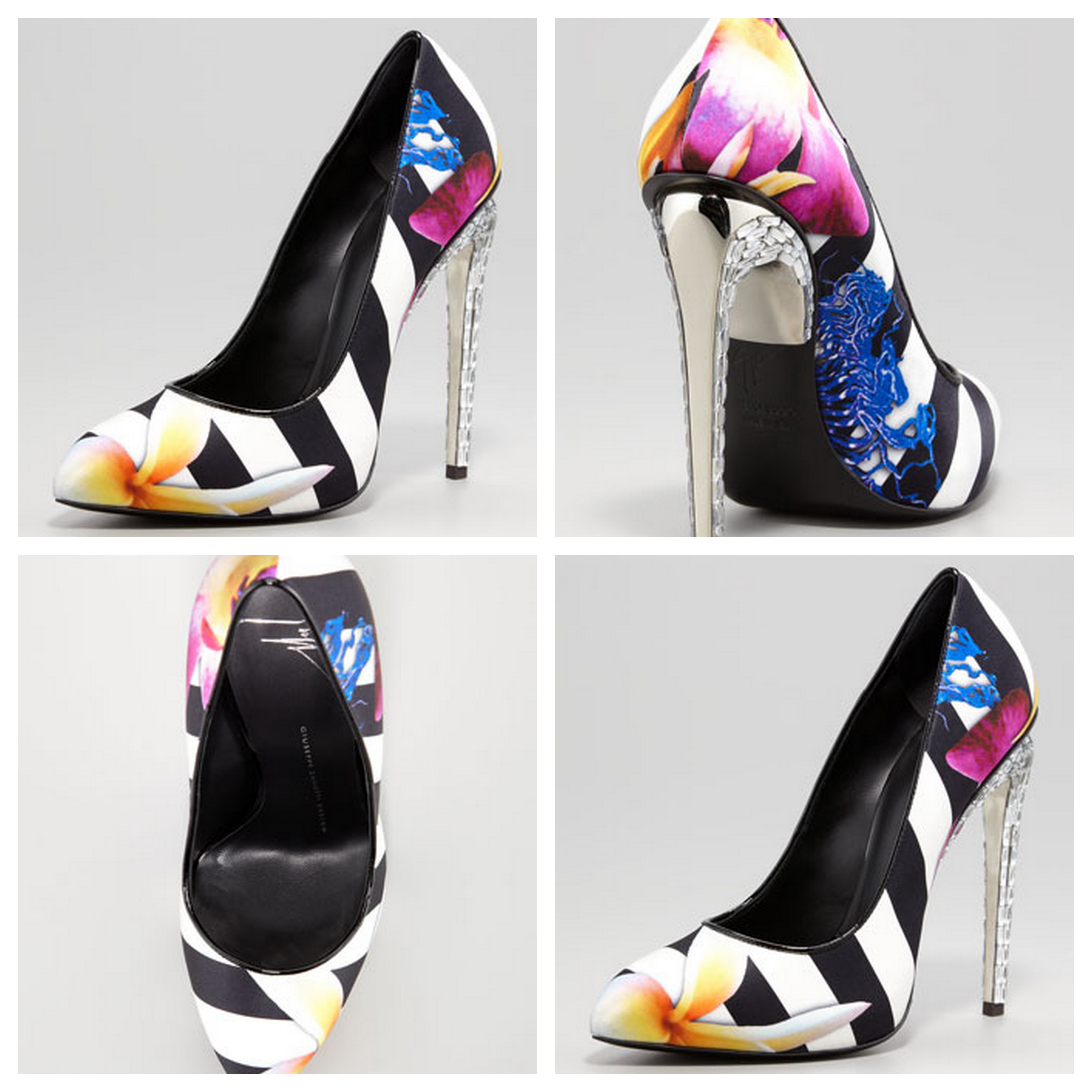 Would you splurge?! If yes, these are available at Bergdof Goodman for a whopping $1,150!
For the rest of us who can only afford to salivate over these, here are a couple more pocket-friendly floral pumps ideas similar to the one I wore here:
Asos Paris pointed heels ($21.99)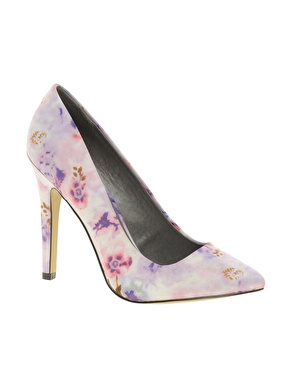 Emma Cook Floral printed shoe $248.97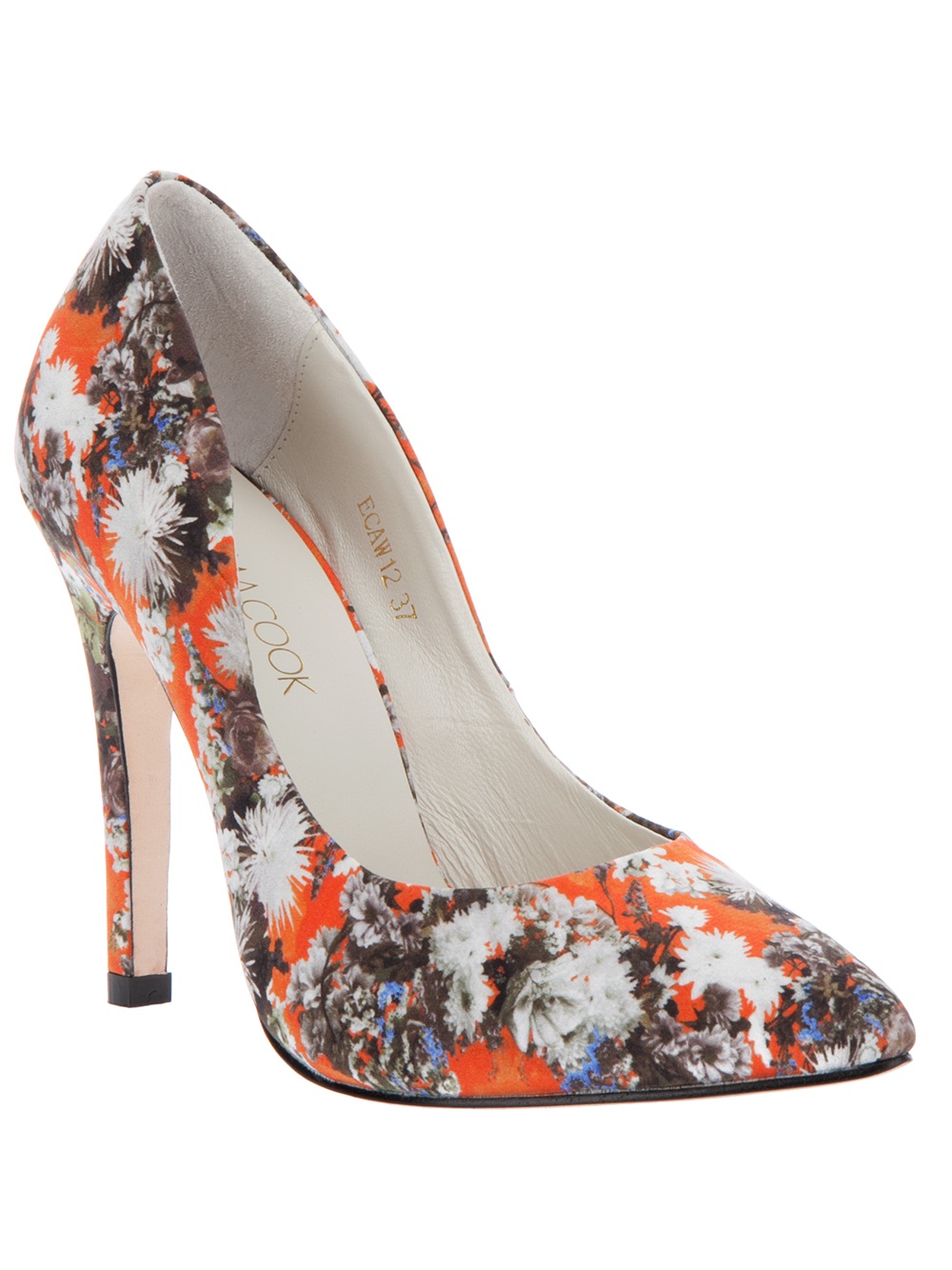 I hope you guys enjoyed this first post in the VersiGasm segment  of the blog. I will keep them coming as I stumble upon more unique and out of the ordinary shoes worth mentioning. If you have any ideas you think I should post, feel free to email them to versicolorcloset@gmail.com. Thanks for reading.
Edwina