I got a lot of compliments on this post where I wore the orange version of these cigarette pants from Gap so I decided to show you guys the blue ones. They are super comfortable and were on sale so I went with both colors. Although I usually wear a size 3 in pants, I had to go with a double zero at Gap and they're still fairly loose on me. I was definitely not happy about that. **Sigh!**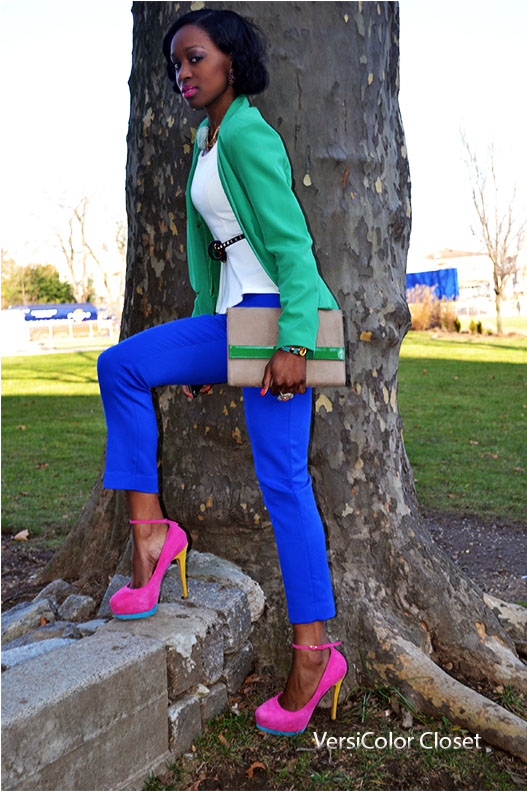 "I have always believed that fashion was not only to make women more beautiful, but also to reassure them, give them confidence."
— Yves Saint Laurent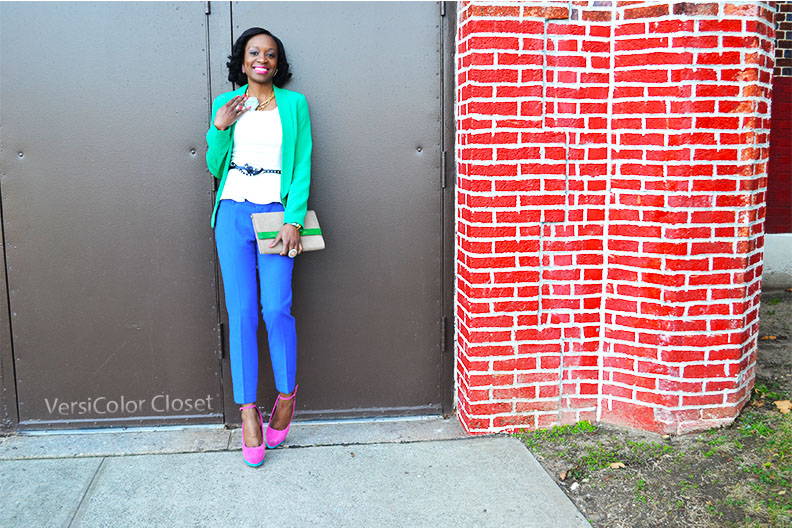 I must share with you all the story behind these shoes. After finding them on clearance on the Steve Madden website, I just knew I had to have them. There was just one problem though: They did not have my size. I figured I would chat with a representative to find out what I could do. She gave me the phone number to a couple stores in my area that might have them so I called but still they were all sold out. To make a long story short, I was not taking no for an answer for it was imperative I get these babies. I ended up calling over a dozen stores in many different states until I finally and I mean FINALLY, found the last pair still available in Boston IN MY SIZE. Ouff! The hard work and dedication had paid off. It's amazing what you can achieve when you are passionate about something:)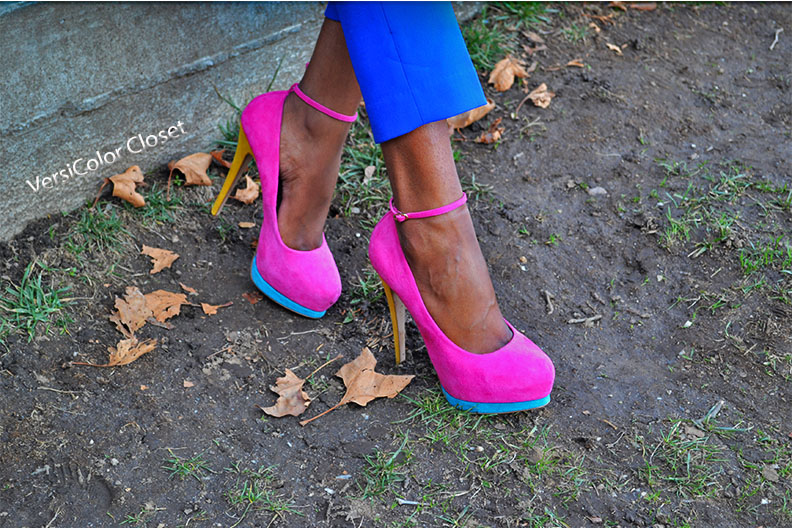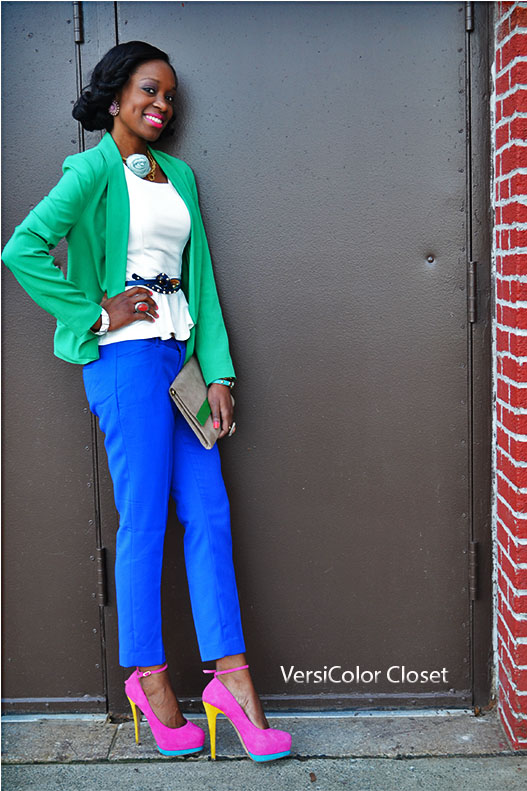 I am thinking that next time, I should wear them with a bright yellow dress! It looks good already in my head. Lol!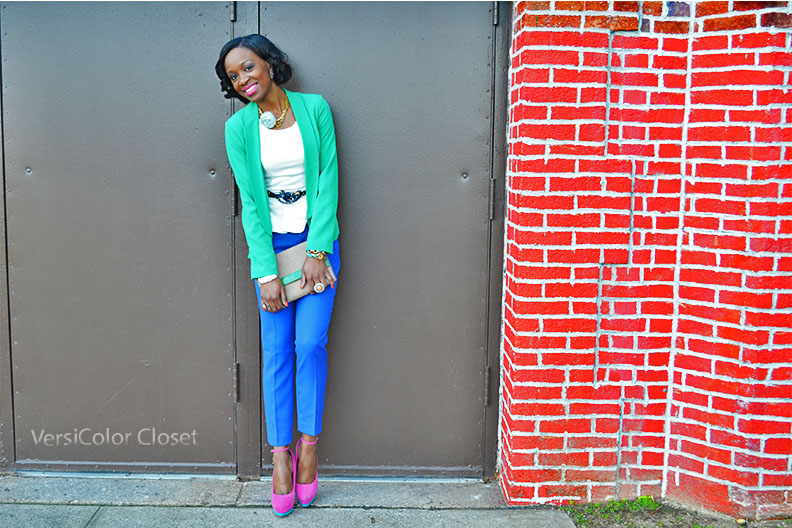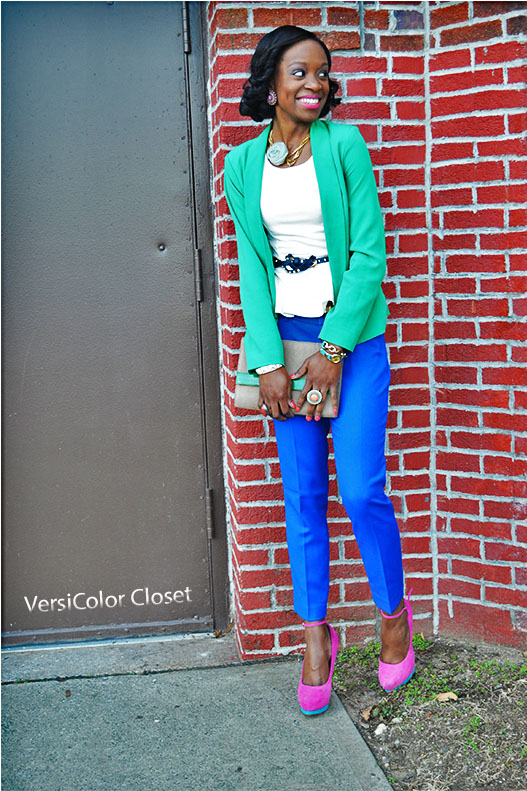 Outfit details: Coat: H&M | Peplum top: local boutique | Blazer: Love culture | Trousers: Gap | Clutch: H&M | Earrings: Aldo | Shoes: Steve Madden

Thank you all for reading. And don't forget to do something nice for the less fortunate this holiday season. I donated to this cause to help Children who were victims of Sandy on gofundme.com, maybe you can too.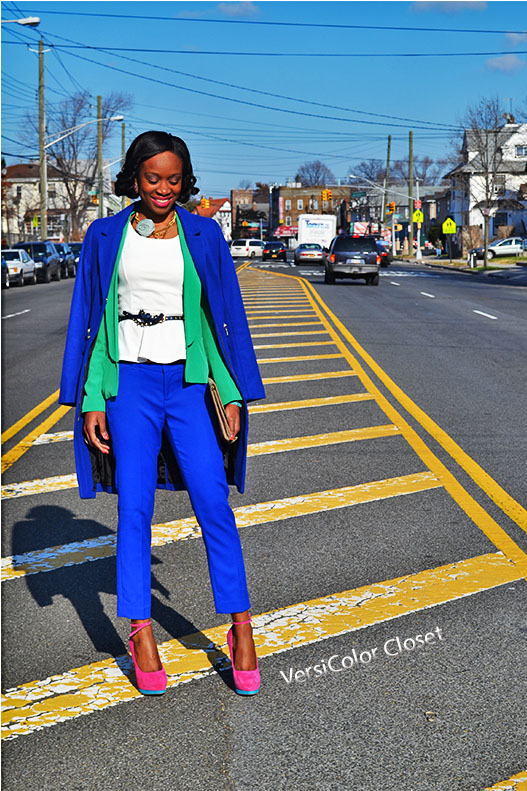 Many thanks to Nathalie JB for the great pictures 🙂
Edwina