It's unbelievable that we are having 60-degree days in New York City in the middle of January. It is usually in the teens by this time of year but I am not complaining. I'm an island girl therefore for me, the warmer, the better.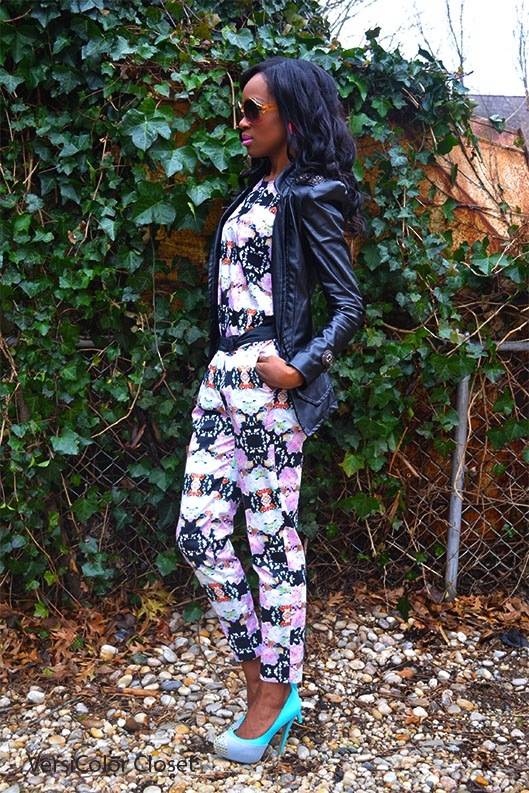 For this outfit, I paired this shirt and pants set from H&M with a faux leather jacket I purchased a while ago at a small boutique in Manhattan. I actually bought the top and bottom on two different occasions because I did not know it was a set. I figured if I wore them together, it'll look as if I were wearing a jumpsuit. Hope you guys like it!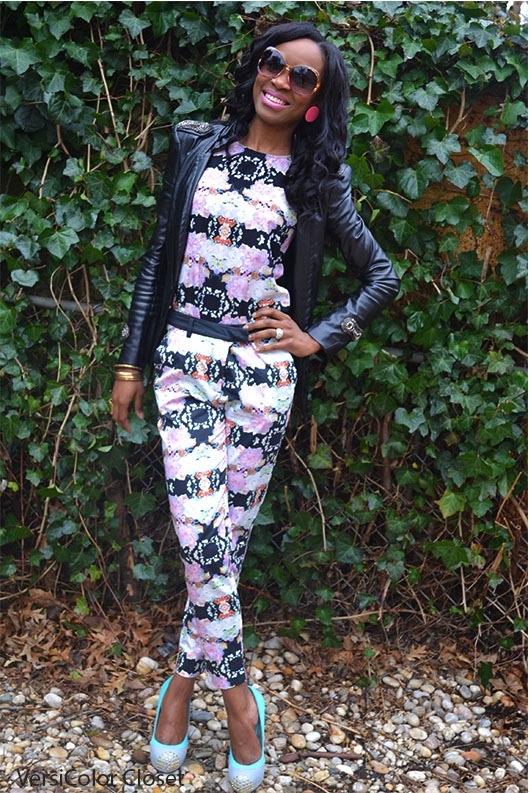 "Elegance is a physical quality. If a woman doesn't have it naked, she'll never have it clothed." – Karl Lagerfeld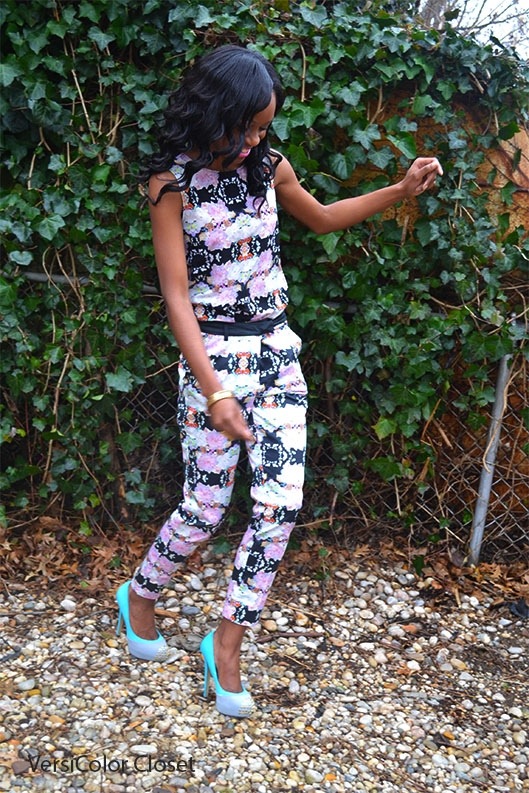 You can easily recreate this look by wearing items of the same print.
Outfit details: Top & Pants: H&M | Studded Cap Toe Pumps: Shoedazzle (old) – Similar cap toe pumps here or here | Jacket: small boutique – similar here (on sale) | Sunglasses: Aldo |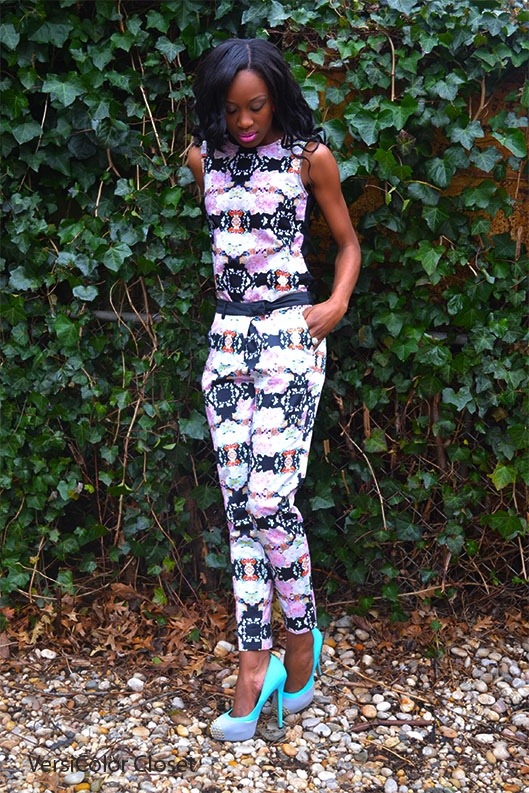 Earrings were sent to me by D-lightfully Crafted. Check out the Facebook page for more cool and original pieces and details on how to purchase. I love them all. Thank you Dencia 🙂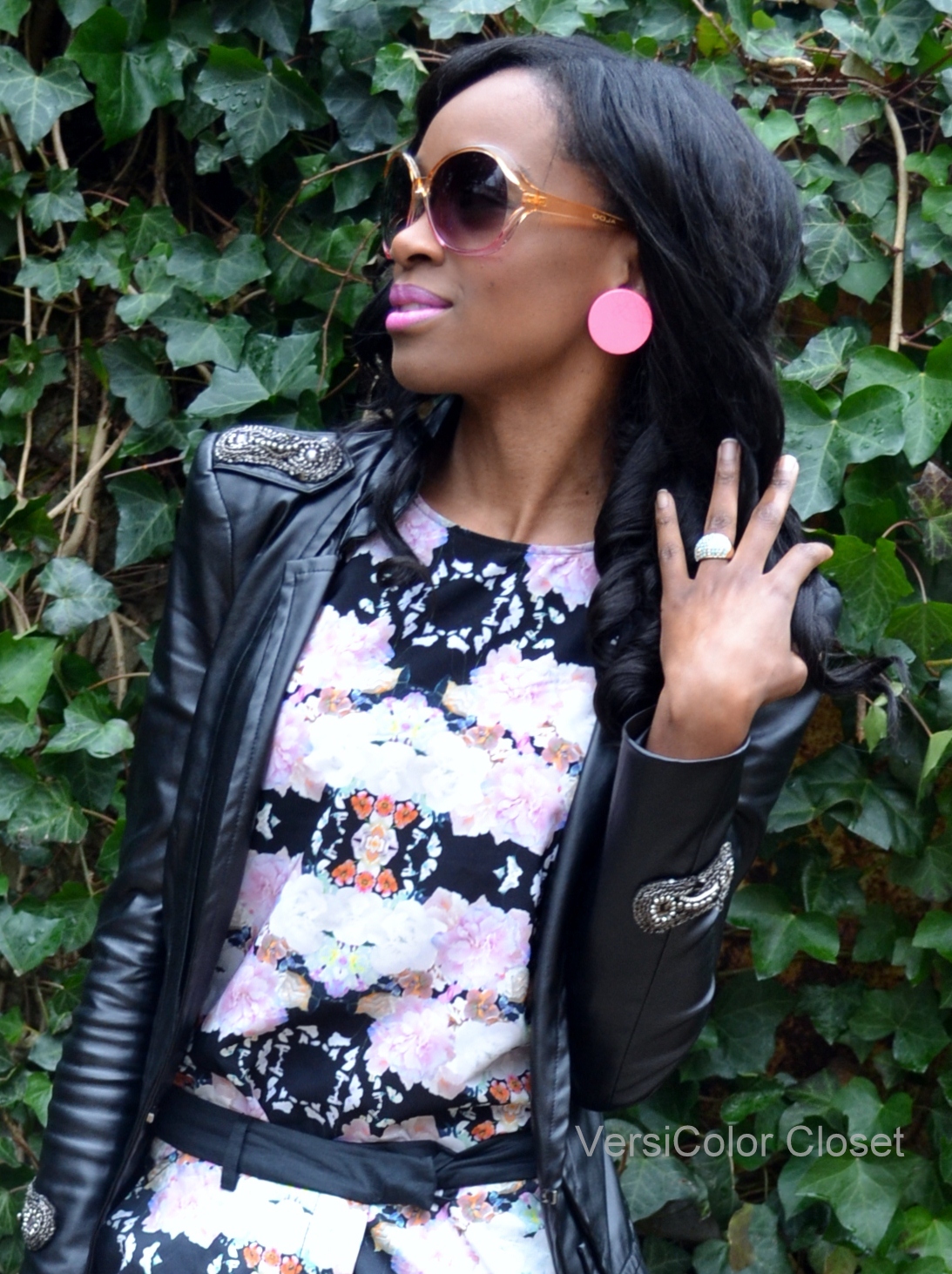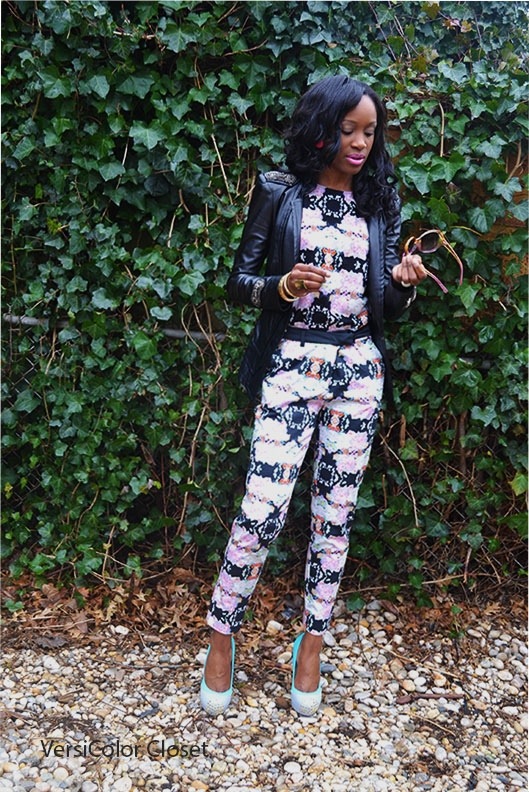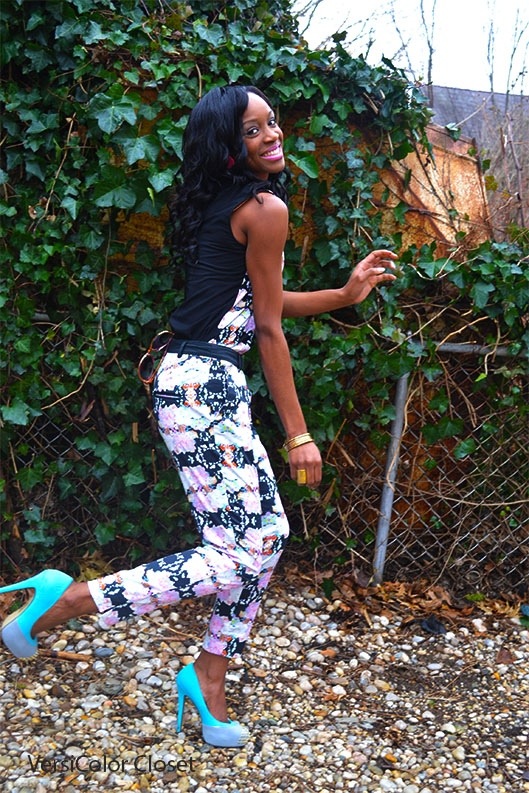 Photos taken by the talented Nathalie JB. Check out her photography page on Facebook by clicking here.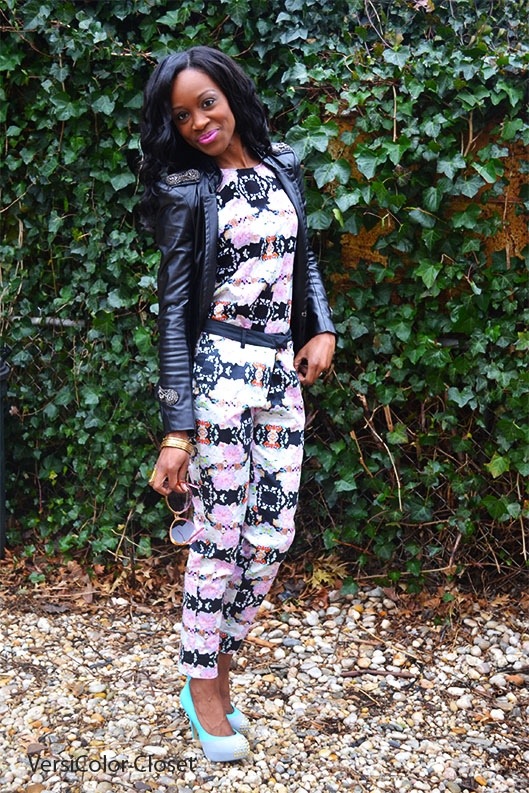 Thank you all for reading. Dare to be bold in VersiColor fashion 🙂
Edwina