A few of my readers or VersiDivas as I call them, have expressed in the past that wearing glitter during the day is a fashion faux pas that is to be avoided at all cost. Well, since VersiColor is all about breaking the rules, I decided to put that "myth" to the test.
Be the judge. Let me know what you think of this look.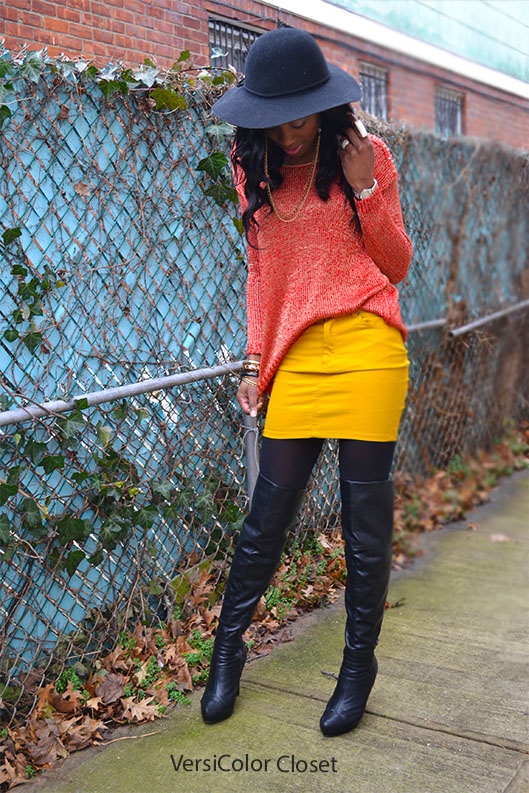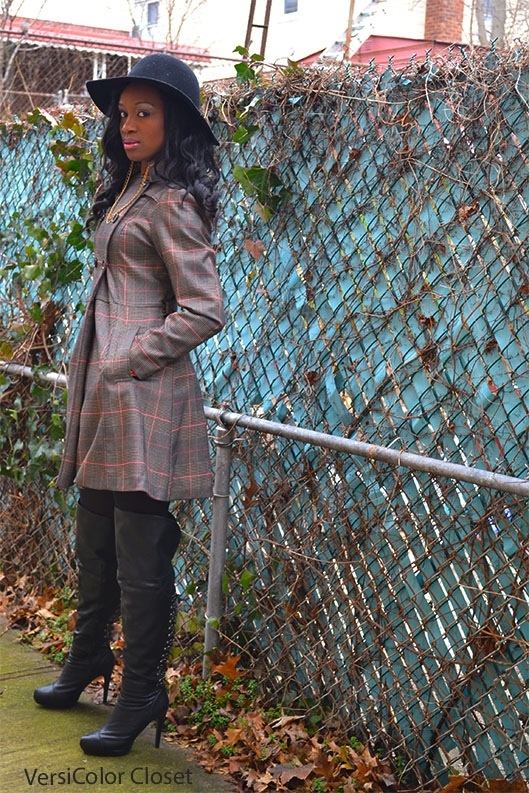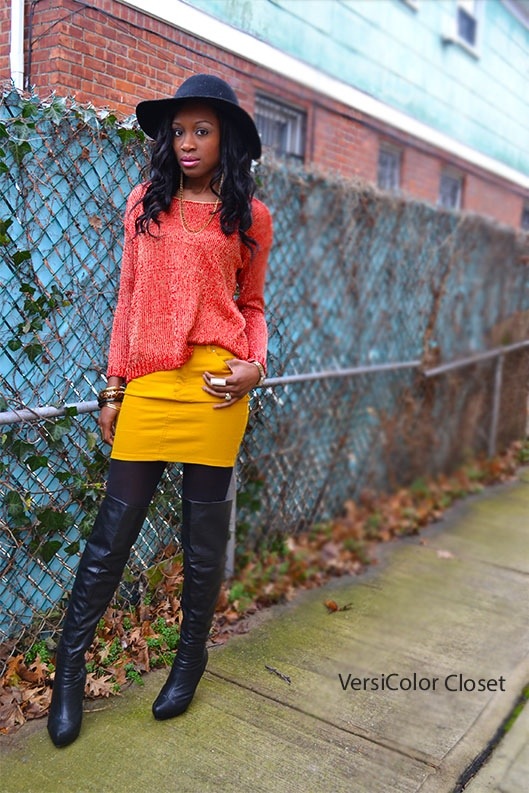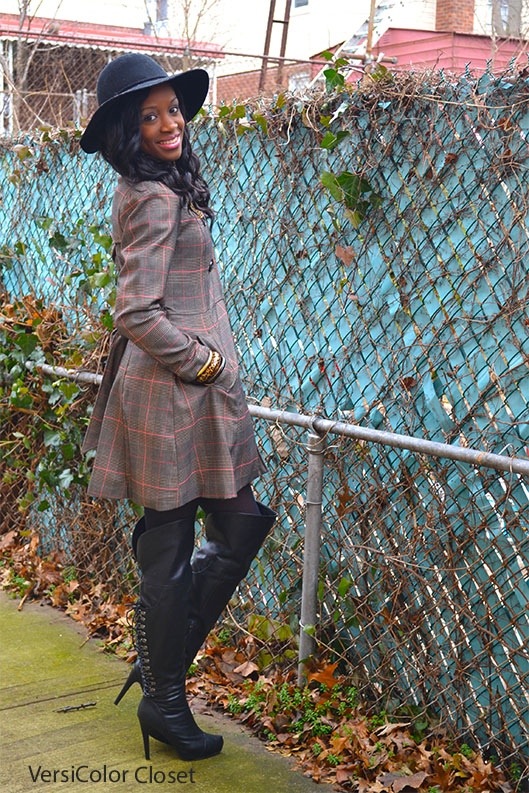 Outfit details: Trench Coat (gifted) – Skirt – Hat are all from H&M | Studded sweater: Love Culture | Lace up knee high boots: Charlotte Russe | Ear laces (two-in-one earring/necklaces) Purchased at a trunk show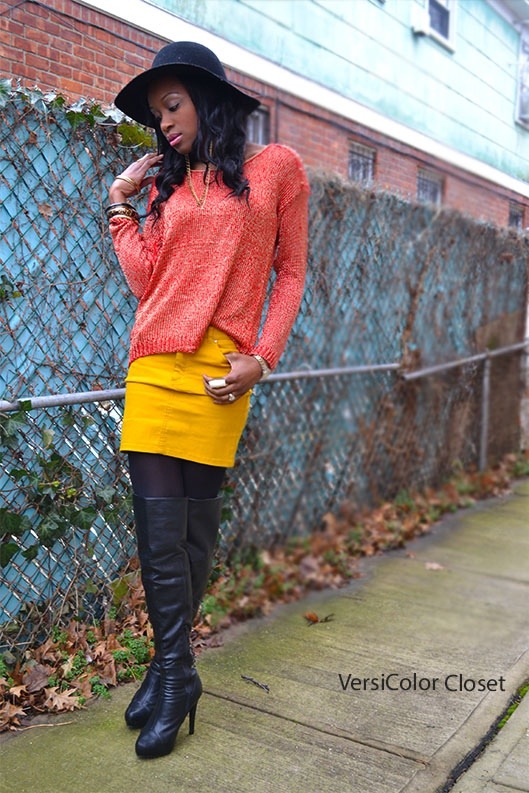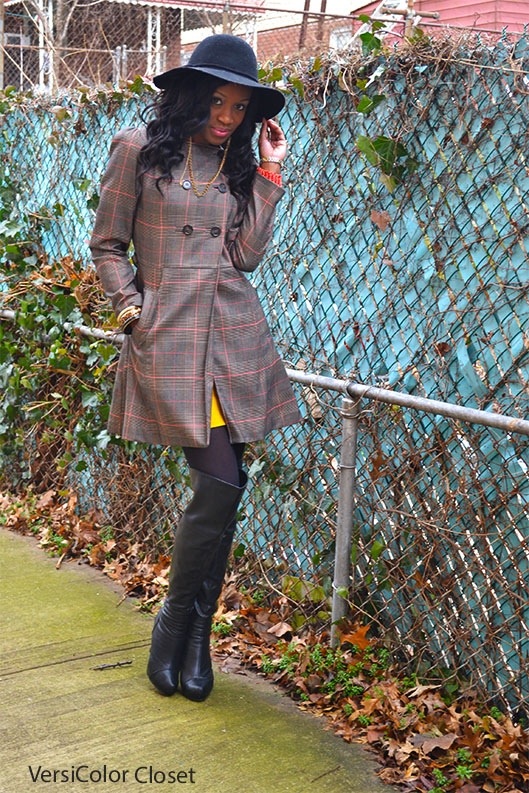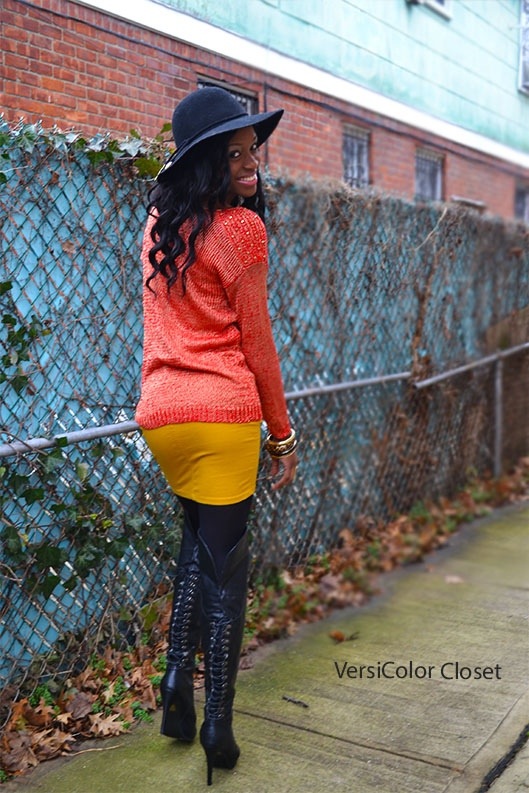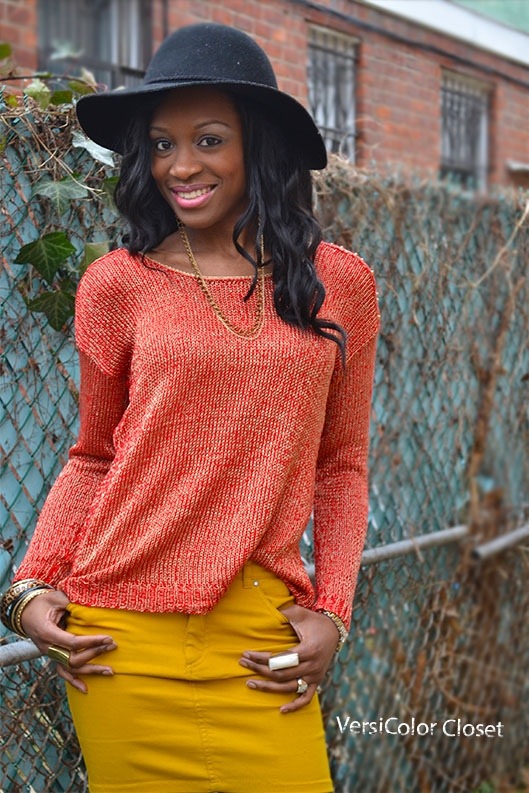 Thanks for stopping by.
Have a lovely weekend 😉
Edwina