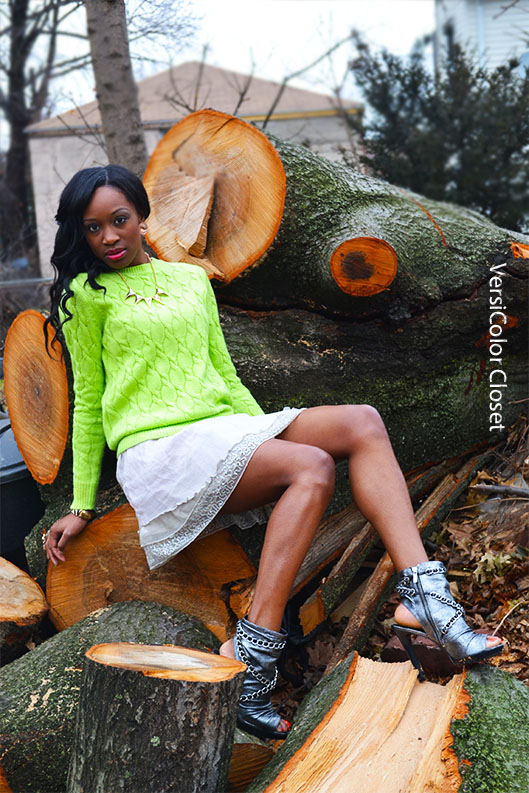 Hey loves!
Exciting news: VersiColor Closet just hit over 400 followers on Instagram (435 to be exact) and close to the same number on Facebook! (395)!!! Those numbers might not seem high when compared to that of others who have been blogging for years but "When you are content to be simply yourself and don't compare or compete, everybody will respect you." -Lao Tzu. I love this quote; I could not have said it better myself. I'm simply happy and humbled that so many like my sense of style so I'm thankful for all the support, likes and positive/constructive comments.
About this look: I took these pictures a couple of weeks ago in my backyard when it was much warmer than the current 32 degrees, cloudy with a chance of snow. I wanted a fun way to wear this sweater, different than the typical jeans and sweater combo. I'm actually wearing two skater skirts on top of each other because I wanted a fuller look. Dressing up is all about being original so use your creativity and make your statement loudly and with confidence 🙂
Outfit details: Sweater: Forever 21 | Skirt: Charlotte Russe | Peep toe booties: BCBGeneration (via amazon – old) | Necklace & Bracelet: Forever 21 | Earrings: Aldo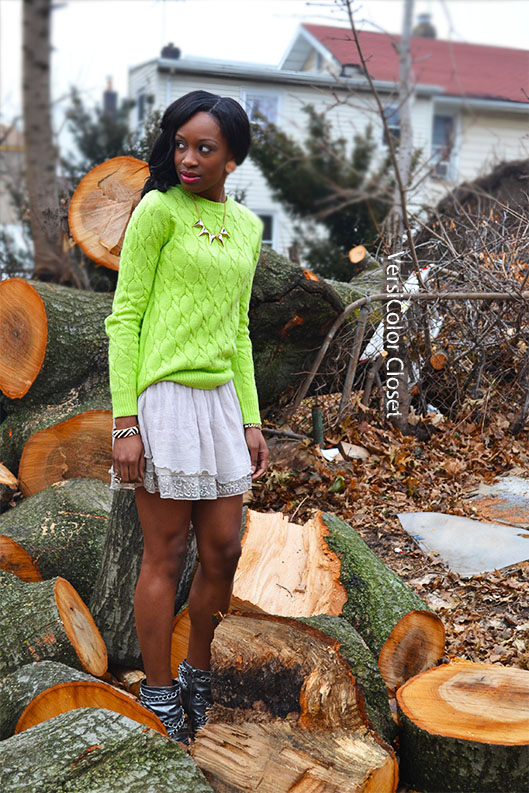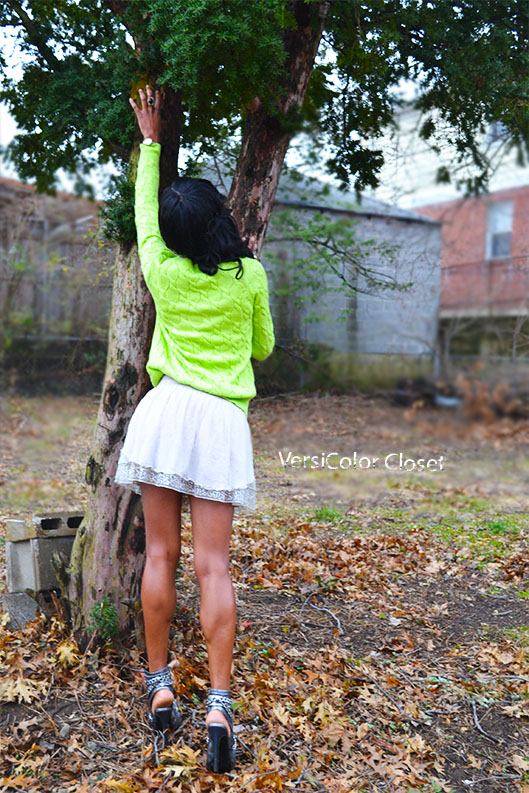 I was so excited when I saw this picture of my calves because I don't even work out anymore. Shame on me, I know. I have good genes and my high school years of playing volleyball and basketball to thank for those muscles. Lol!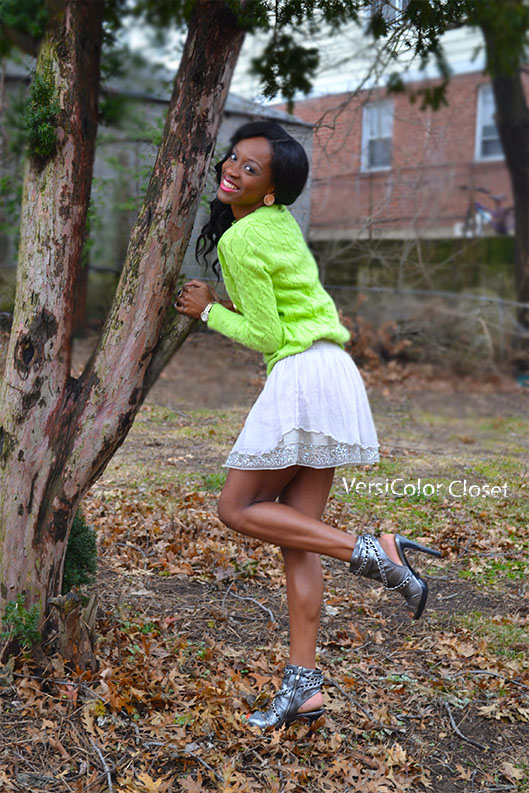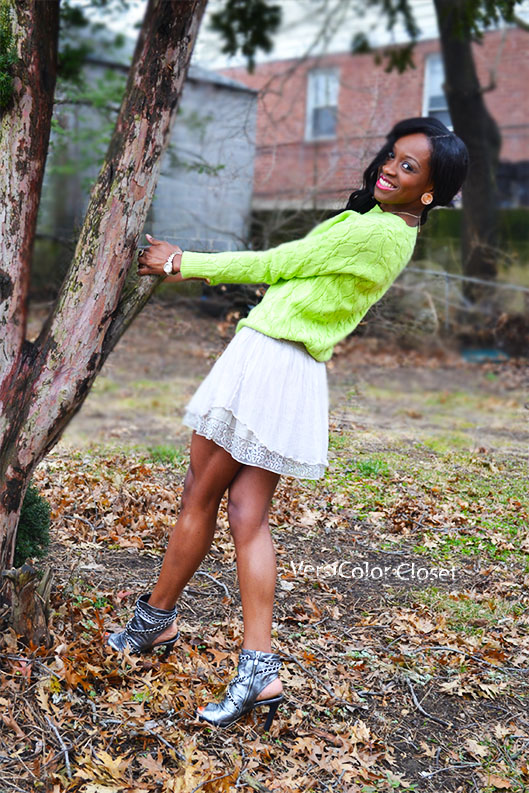 Thank you all for reading. Until next time:)
Edwina
Photo credit: Nathalie JB. Check out her work here.