Hey lovies,
I did not get a chance to post these pictures earlier this week but this is what I wore to my sister's birthday party last Friday. I was happy to be celebrating at home and not have to step out in the cold. Dressed up with nowhere to go never felt so good 🙂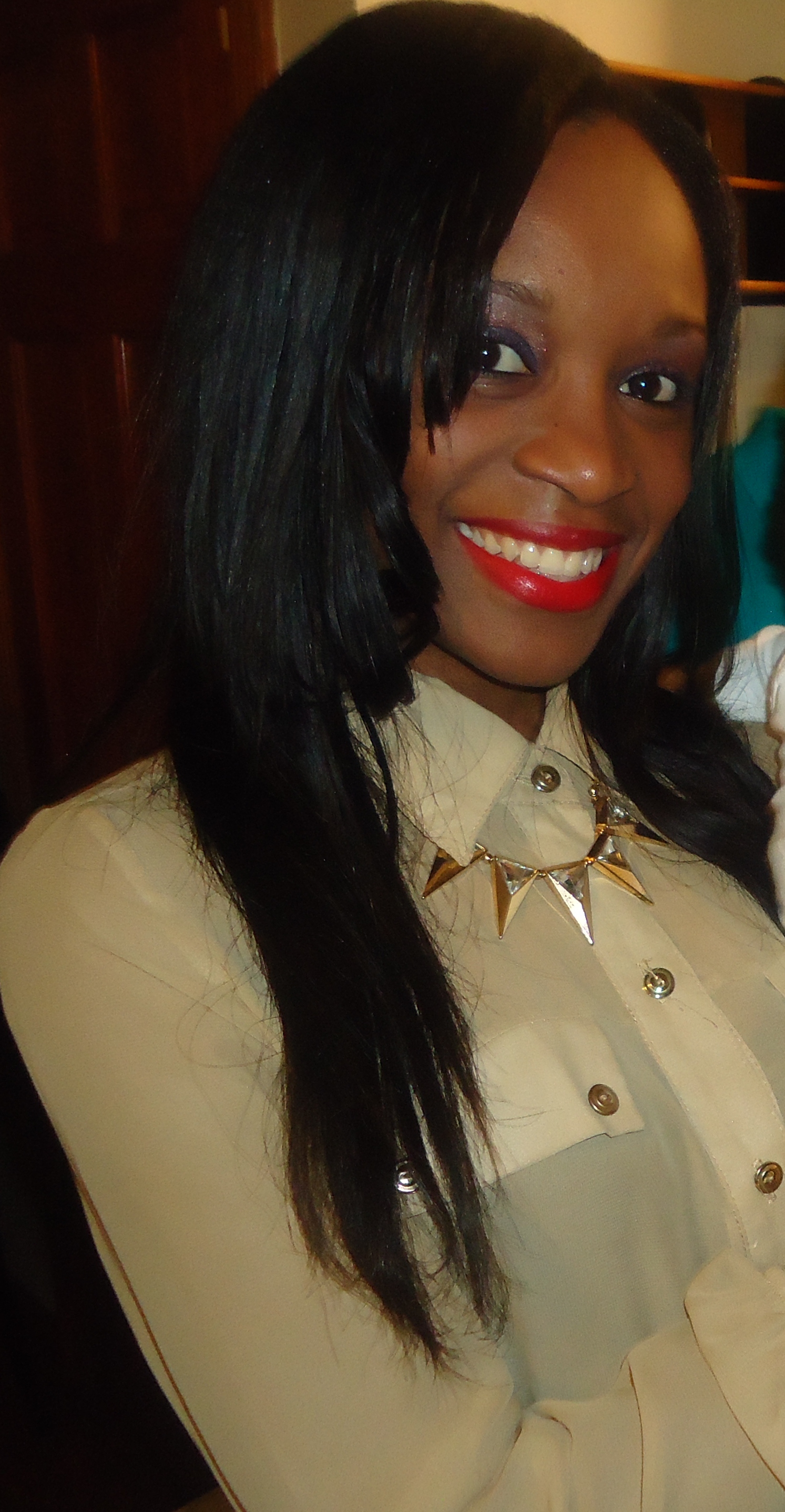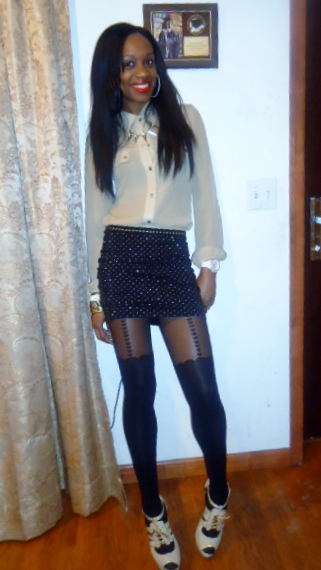 I am totally in love with suspender tights these days. I got these from Asos and I have seen a few gorgeous ones at Bebe as well. Ladies, Valentine's day is coming up! I'm sure all men would thank you for wearing one of these. They add the right amount of 'sexy' to your outfits without taking away class and sass. Don't you agree?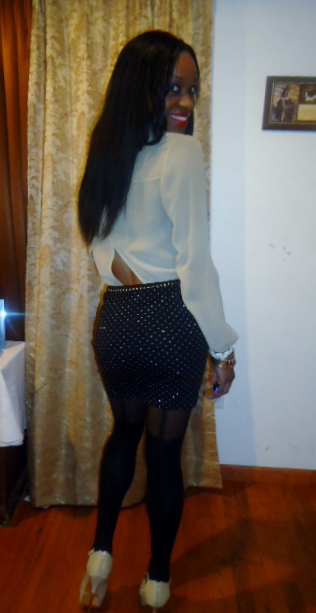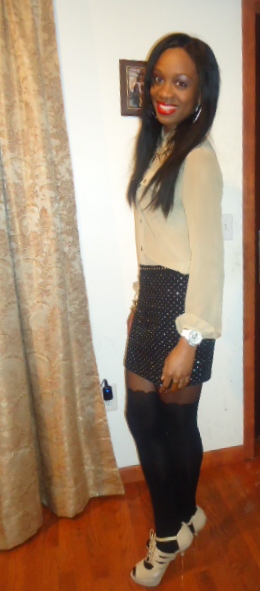 Outfit details: Studded skirt: H&M (last year) | Sheer Blouse: Love Culture | Suspender tights: Asos | Shoes: Shoedazzle (gifted) | Bracelets: Forever 21 & Aldo | Necklace: Forever 21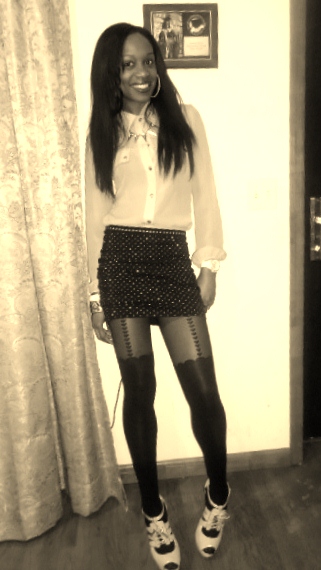 Here is the birthday girl looking glamorous in her Midi dress. Yes, I am four years older. And yes, we have the same parents. I get those questions all the time so I figured I would answer them before anyone asks. I love the patterns on her dress and since black and white is trending this season, stay on trend and add a few staple pieces to your wardrobe.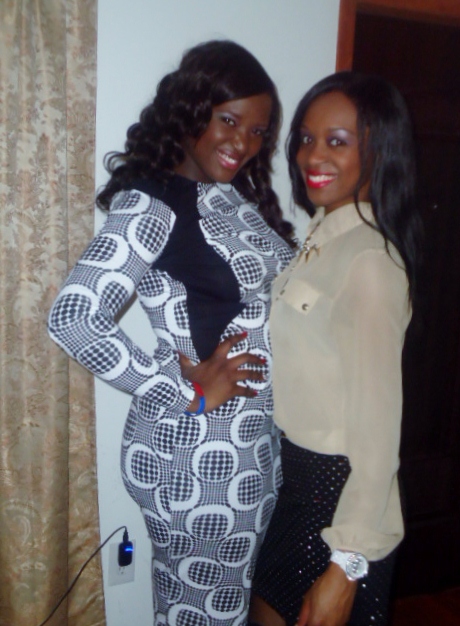 "What can you do to promote world peace? Go home and love your family."
― Mother Teresa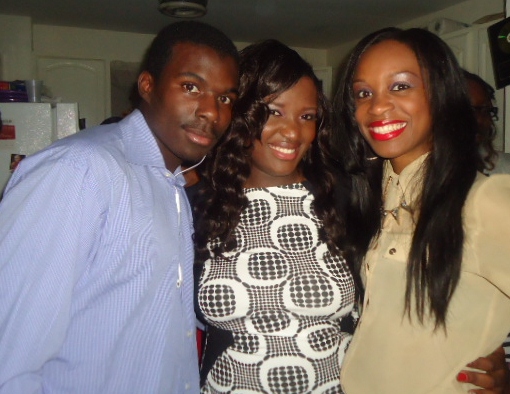 My little brother, my little sister and myself 🙂
Thank you all for reading and have a fabulous weekend!
Edwina