Hello loves,
It has been a few days since I posted something. I have been very busy but I have not given up on you all.
I wore this outfit to church last Sunday. Coincidentally enough, I found out that Emerald, my birthstone, was chosen as Color of the year. I really love green in all shades therefore I was happy they chose emerald this year. This skirt is very form fitting and I love the length and zipper details on it. It can actually be opened slightly and give the impression of a split which is really cool; the fact that it costs me only $10 was the icing on the cake 🙂 What appears to be my shirt is actually a dress I purchased for my birthday a couple of years ago. A simple outfit with an edge. Hope you guys like it.
"I have always believed that fashion was not only to make women more beautiful, but also to reassure them, give them confidence."
— Yves Saint Laurent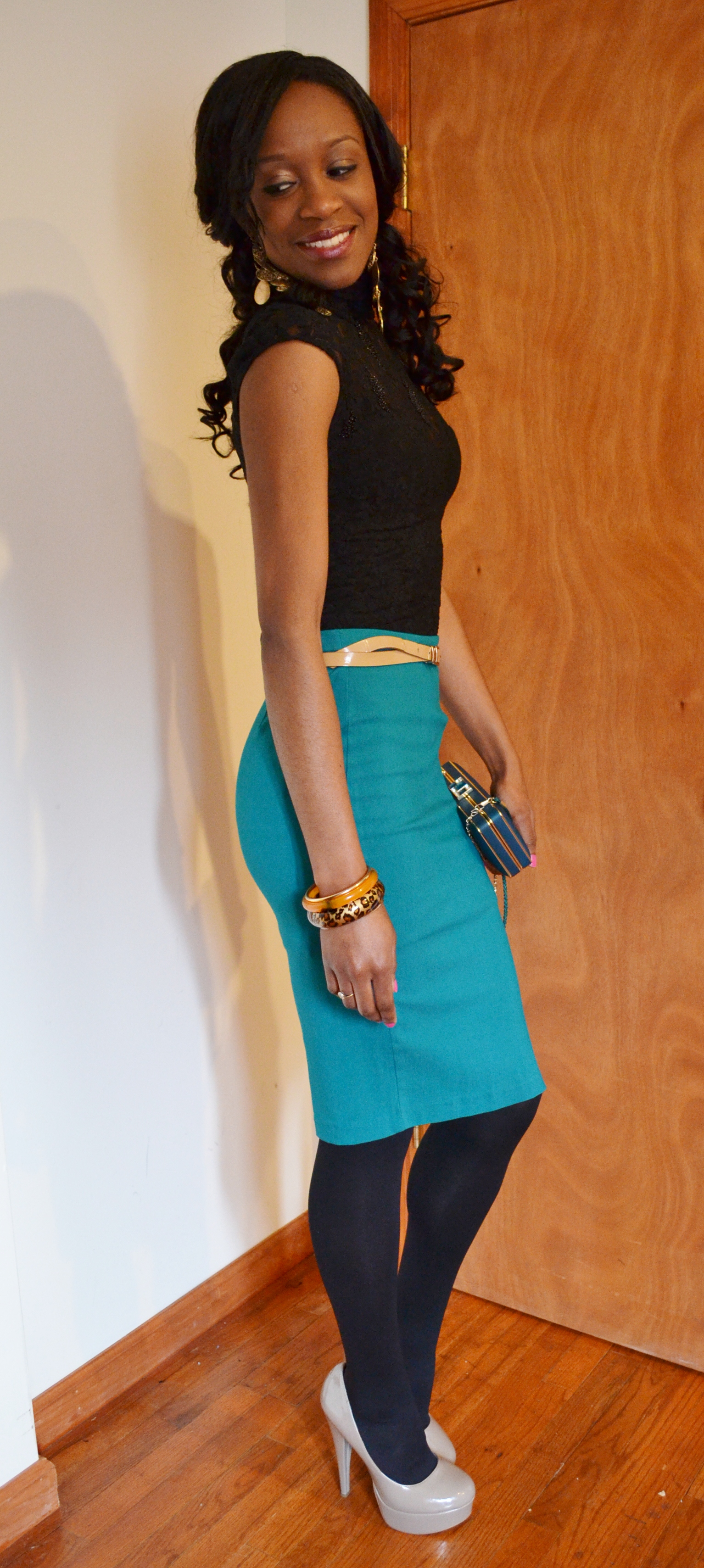 Outfit details: Dress (worn as blouse): Guess | Pencil Skirt and clutch: Local boutique | Shoes: Steve Madden | Bracelets & earrings: Aldo (and others)
Thank you all for reading. If you aren't already, be sure to follow me on Instagram and Twitter: @versicloset and on Facebook.
Pictures were taken by the beautiful Nathalie JB and edited by me.