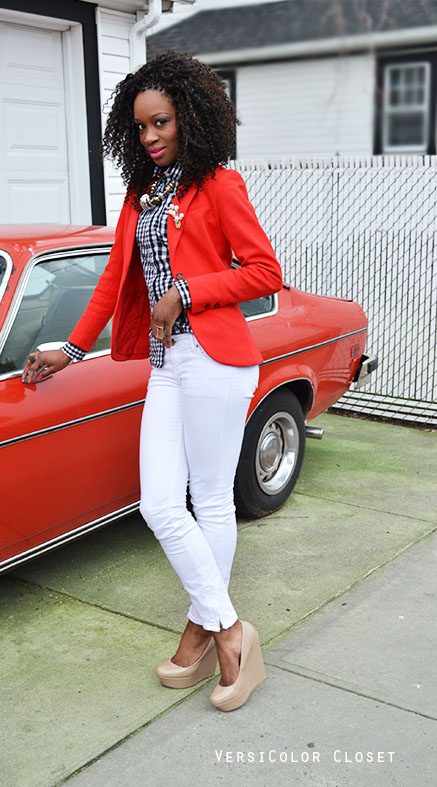 For those of you too afraid to mix prints, wear bright colors from head to toe or even color block with pastels, here is a trend you can easily incorporate into your wardrobe this season: starting with neutral colors (black, white, grey, tan) and adding a touch of neon. The possibilities are endless when it comes to doing this. You can simply dress in black and white and add more of an edge to your outfit by adding neon accessories whether it is a bright statement clutch, gorgeous shoes and even neon jewelry. 
In this post, my bright neon blazer adds some life to my neutral look. Everyone thinks that it is red, but it is actually a neon orange which I adore. H&M jackets fit like a charm and this one is no different.
The rest of the outfit's details will be found below. I hope you enjoy this look 🙂 I can create different collages with shocks of neon. If you are interested in seeing them, leave a comment below.
PS: I do not know who owns this car but it sure came in handy for this photoshoot. Lol! 🙂
"If you are not willing to risk the unusual, you will have to settle for the ordinary." – Jim Rohn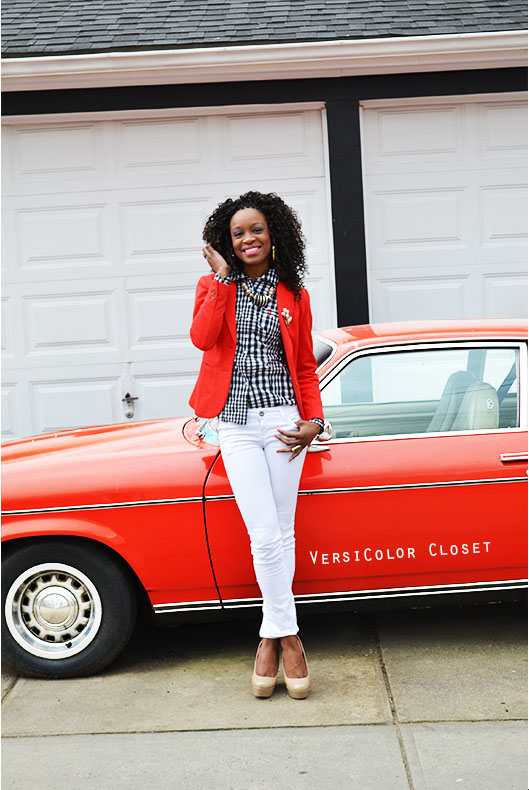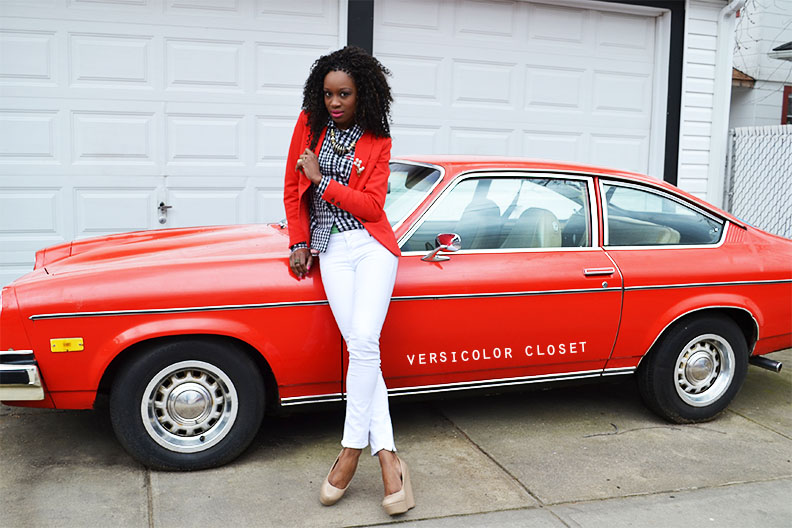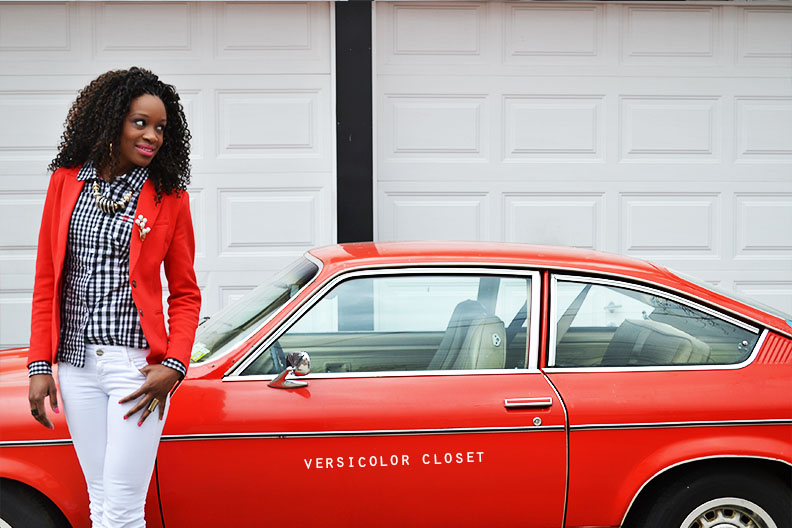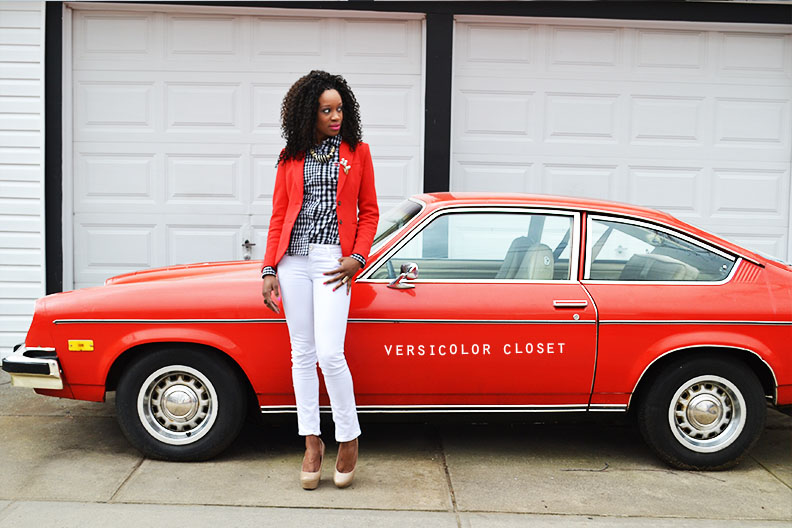 Outfit details: Black & white striped button down: Guess (similar: black & white striped shirt / black & white polka dot shirt | White denim: Guess (similar here only $24.80 | Blazer: H&M (similar here – yellow)  | Nude wedges: Aldo (on sale now $64.98)
Awesome photography by the talented Nathalie JB. Visit her facebook page by clicking here.
As in the quote above, don't settle for the ordinary. Whether it is in your love life, career and wardrobe, dare to take some risks. That's all part of life. Stay blessed everyone!
Edwina