Clocks have been adjusted forward. Weather is getting warmer. Stores are stocking up on brighter inventory and gardens beam as an array of flowers blossom. These attributes evoke the smoothest melody in our ears, announcing that spring is around the corner:) Time to stow away the coats and get ready for some major spring cleaning. Check out this link for some cool tips on how to keep your closet organized.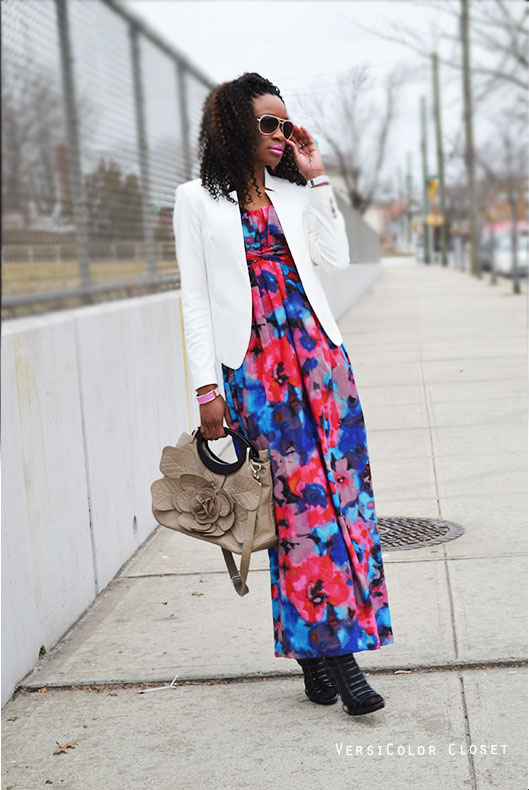 Now on to the nitty gritty: This Jessica Simpson dress is the epitome of spring floral maxi dresses. I initially wore it to a wedding last summer but I figured it was time to bring it out once again. I wish it was a bit longer because I actually like it better when the hem touches the floor, but that would only be possible if I wore it with flats. Blah!
"Just as a flower which seems beautiful and has color but no perfume, so are the fruitless words of the man who speaks them but does them not." – Unknown
I cannot begin to tell you guys how much I am in love with the details on the back of this jacket. It takes my breath away 🙂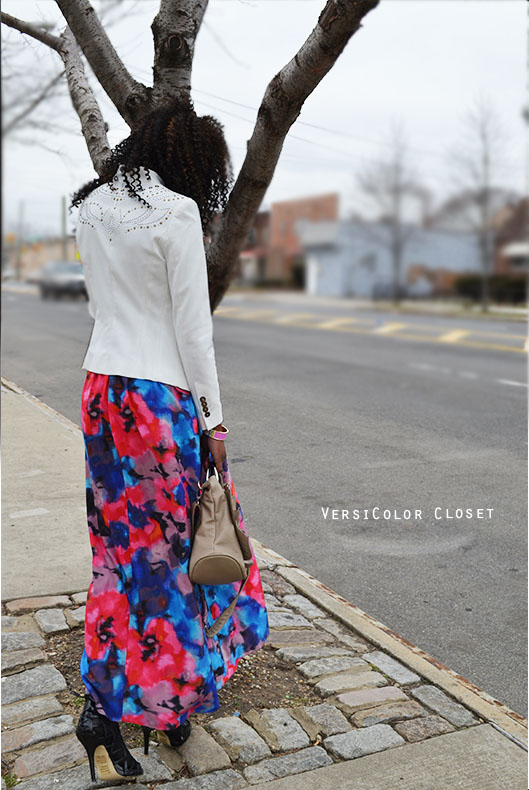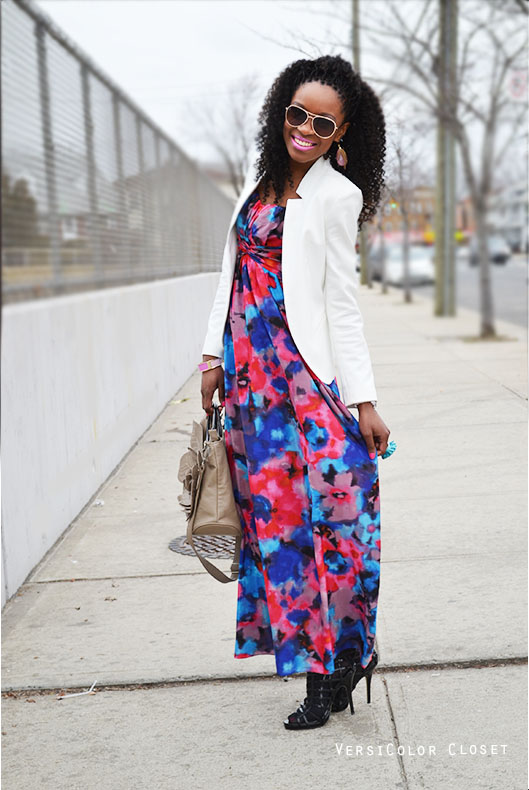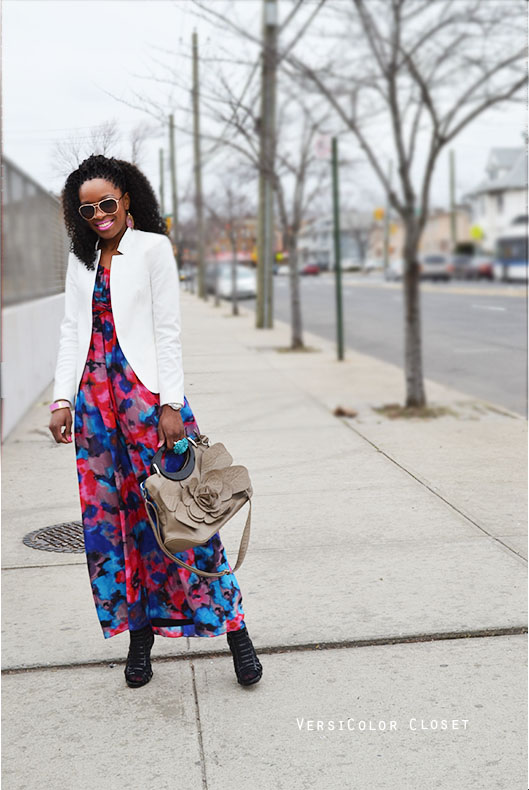 Outfit details: Floral maxi dress: Jessica Simpson | Studded blazer: Zara (sold out) | Caged heels: Wild pair (old)—> similar here| Bracelet: Forever 21 | Purse: Via K&G Fashion stores.
Thank you all for visiting my blog. Stay tuned for more spring fashion and be sure to follow me on Instagram, Twitter and/or Facebook for more daily fashion and style finds not posted on the blog.
Until next time,
Edwina
Photo credit: Nathalie JB