Hey guys!
It is totally a coincidence that I'm publishing this post – wearing green on Saint Patrick's day. I did not even remember the holiday because it's not really celebrated in my culture but nonetheless HAPPY SAINT PATRICK'S DAY to you all!!!
This outfit is a simple and comfortable attire that I achieved simply by wearing a green cardigan under my sleeveless green blouse. It is still cold in New York City so we can't quite give up on layering as of yet. To complete the look, I wore studded leggings which can be replaced by a pair of jeans for a daytime look.
Thank you for stopping by and enjoy the pictures.
"I believe in manicures. I believe in overdressing. I believe in primping at leisure and wearing lipstick. I believe in pink. I believe happy girls are the prettiest girls. I believe that tomorrow is another day, and… I believe in miracles." -Audrey Hepburn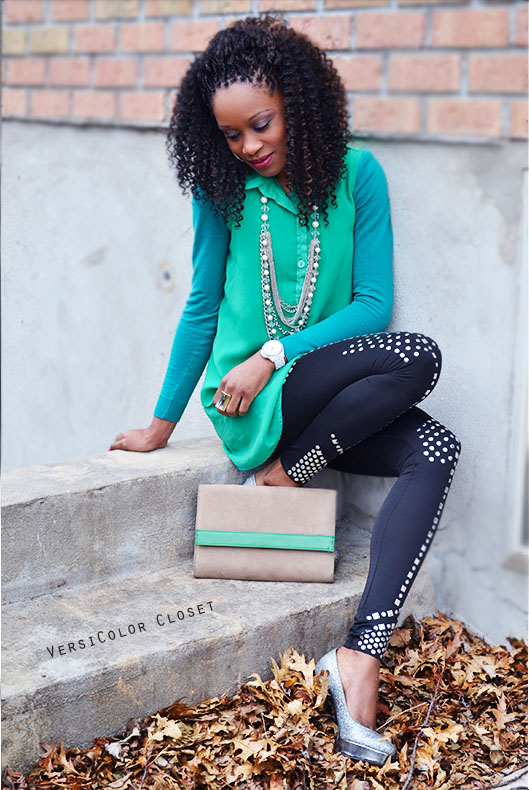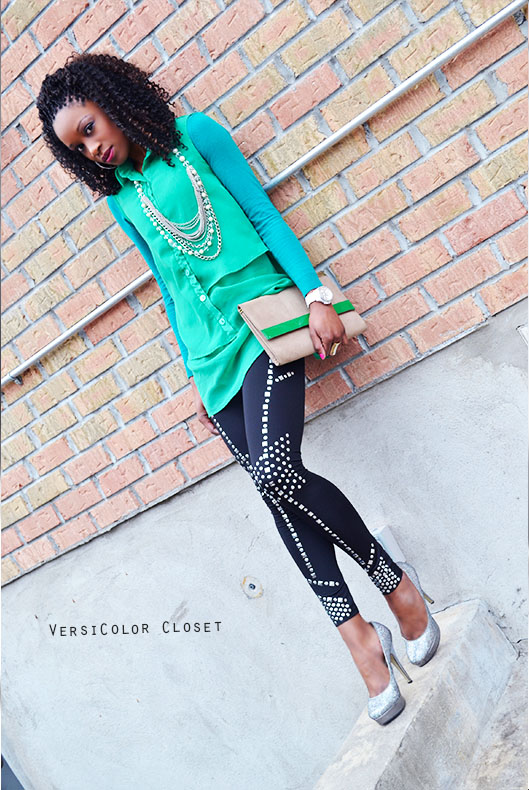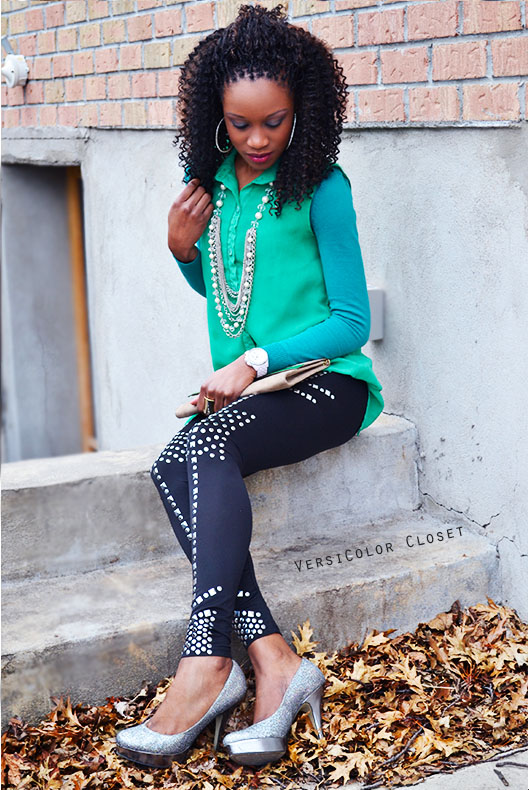 Outfit details: Cardigan + Leggings + Clutch: H&M | Sleeveless blouse: Papaya (old) | Shoes: Enzo Angiolini | Watch: Michael Kors
Photo credit: Nathalie JB