Happy Easter everyone 🙂
I hope you are all having a great Sunday.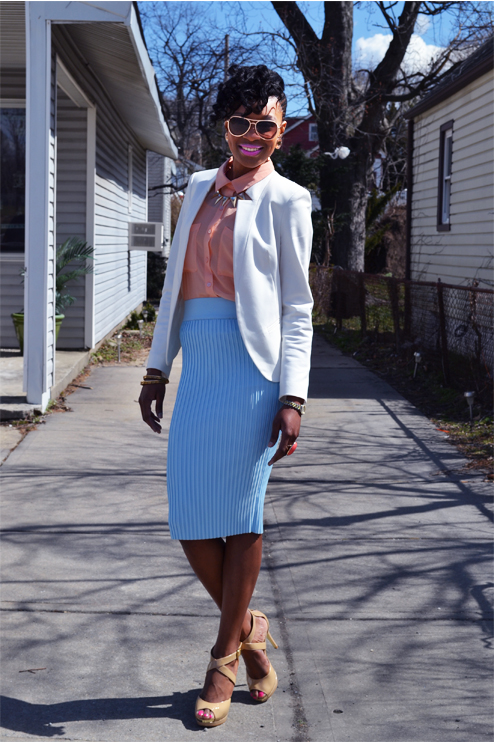 This is what I wore to church earlier today. It is a pretty simple outfit with no bright colors. After getting the skirt, I just wanted to wear all pastel colors so I figured the light blue would go well with a peach top. I also just recently changed my hair. I figured I would give the extensions a break and rock my real hair. I would love to hear your opinions on this look so feel free to comment down below.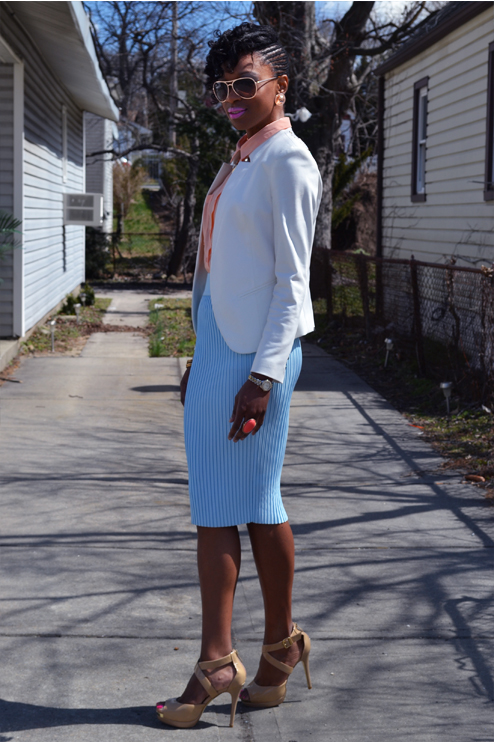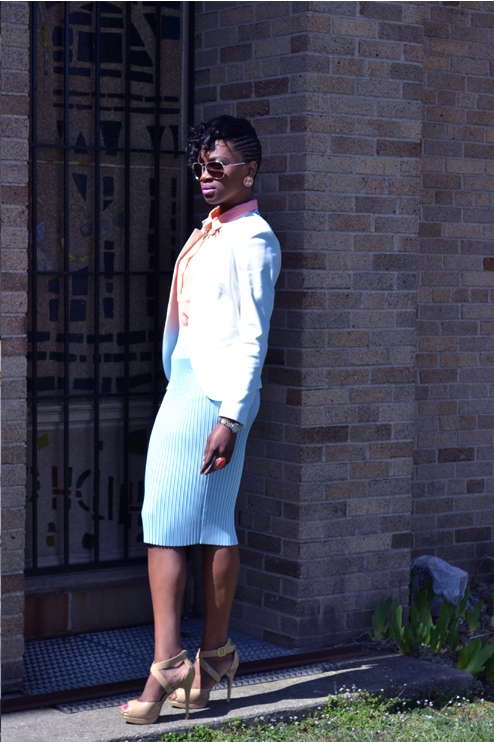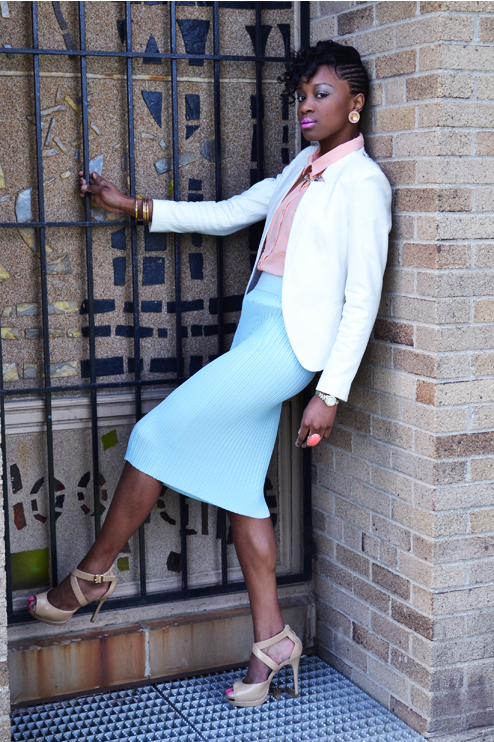 "God proved His love on the Cross. When Christ hung, and bled, and died, it was God saying to the world, 'I love you.'…"
– Billy Graham
Outfit details: Top & skirt: H&M | Blazer: Zara | Shoes: Bebe | Earrings, sunglasses & ring: Aldo
Until next time guys! He is truly risen! 🙂
Edwina