WARNING: Picture heavy post! Sorry guys, I couldn't choose. #bloggerproblems
In this post, I talked about my new found love: WEDGE SNEAKERS. Sometimes I say sneaker wedges. I am not sure it makes a difference: po-ta-to / po-tah-to. So anyway, I went out and bought a pair. I decided to go with an affordable one at Forever 21 in case I ended up not liking them but I have to say, I fell in love. They are so comfortable and with the leopard print, mine go with everything. I am pretty sure I will buy another one very soon. Check out the pictures and let me know your thoughts.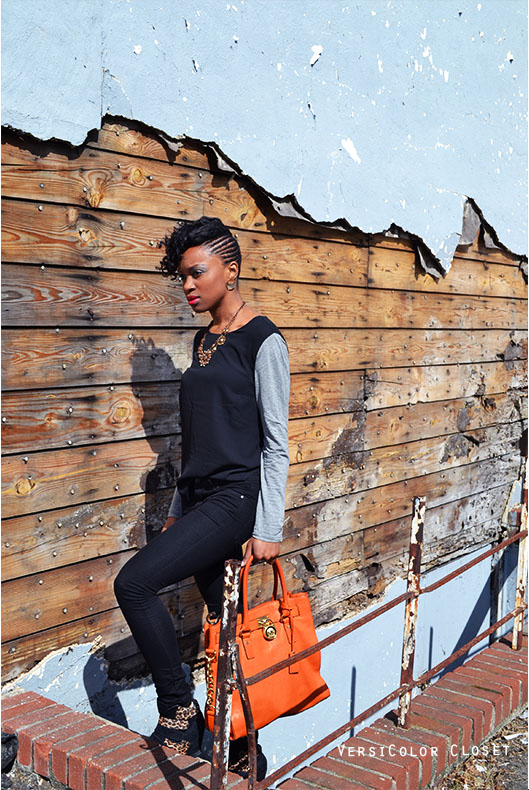 OUTFIT DETAILS: Forever 21 sheer blouse with cotton sleeves | H&M black denim | Forever 21 wedge sneakers | Aldo earrings | Statement necklace (old)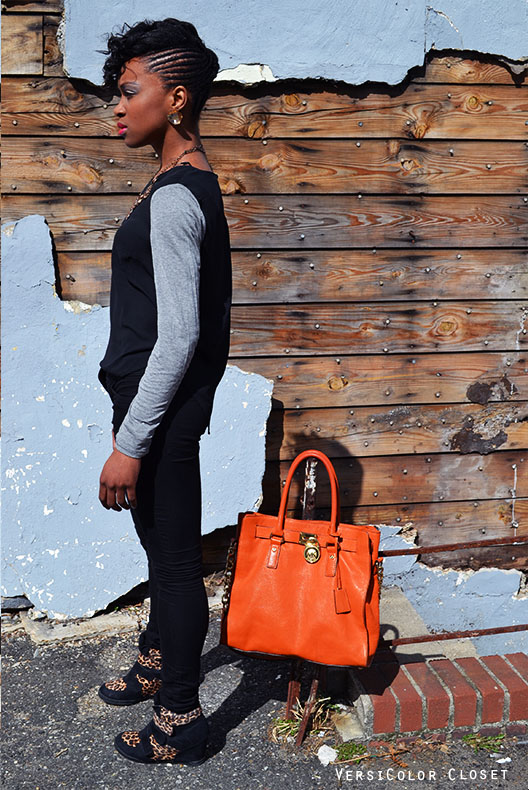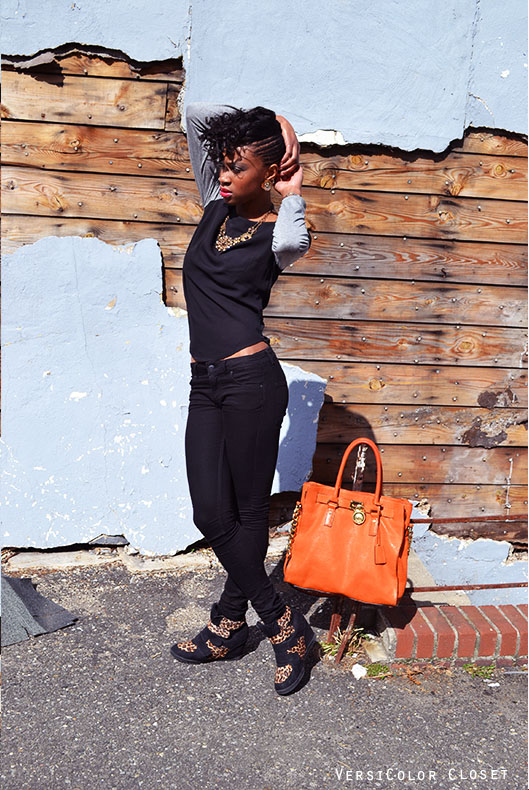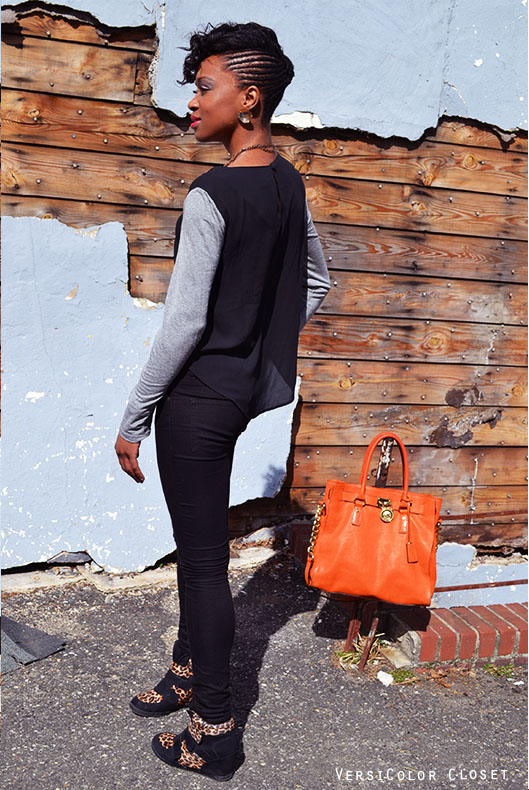 "One of the most tragic things I know about human nature is that all of us tend to put off living. We are all dreaming of some magical rose garden over the horizon instead of enjoying the roses that are blooming outside our windows today." – Dale Carnegie
Photo credit: Nathalie JB
I love the fact that the background isn't something fancy. For some reason, the semi cement, semi wood wall created the perfect setting for the outfit. Since this isn't my typical girly look with heels, my photographer and I agree that this would be the perfect spot to shoot this look. I really do find beauty in things like this and I also noticed that blogging opened my eyes and allowed me to notice many beautiful things around me. Contrary to popular belief, I only take pictures in my neighborhood. I have been asked where I go and where do I find the time to take all these pictures. It really isn't that hard: I simply open the door and pay attention. Like the quote above so eloquently says, take a moment to stop existing and start living. Stop and smell the roses sometimes. You will not regret it.
As always, thank you all for stopping by and do not be afraid to leave a comment. Your feedback is always useful and very appreciated. Until next time darlings!
Edwina