Hello lovies!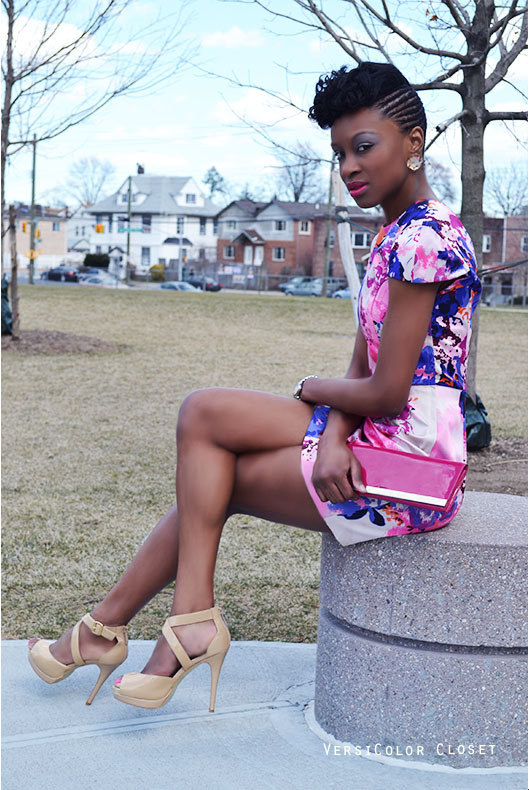 I am sure most of you fashion lovers have watched the TV series 'Fashion Star' where the winning designer's creations were made available in H&M stores the following day. I don't watch much TV (Except for SCANDAL – OMG! I love this show) so I never watched said show but it was love at first sight when I spotted this floral beauty on a mannequin during my usual "store inspection" as my boyfriend would say. (I have to – YES! I have to – stop by and check my favorite stores on a daily basis. It's a disease from which I don't really want to be cured.)
Back to the dress: Floral is perfect for spring. I really love how this dress fits and the length is just right. Because it is already making a statement with the colorful and bold prints, I decided to keep the shoes neutral and I also kept the accessories to a minimum.
I hope you are all having a good week and I hope none of you were directly affected by the tragedy that occurred during the marathon in Boston yesterday. It's so sad to hear and see what an evil world we live in ;-( My heart goes out to all the victims and their families.
"Begin today. Declare out loud to the universe that you are willing to let go of struggle and eager to learn through joy."
Sarah Ban Breathnach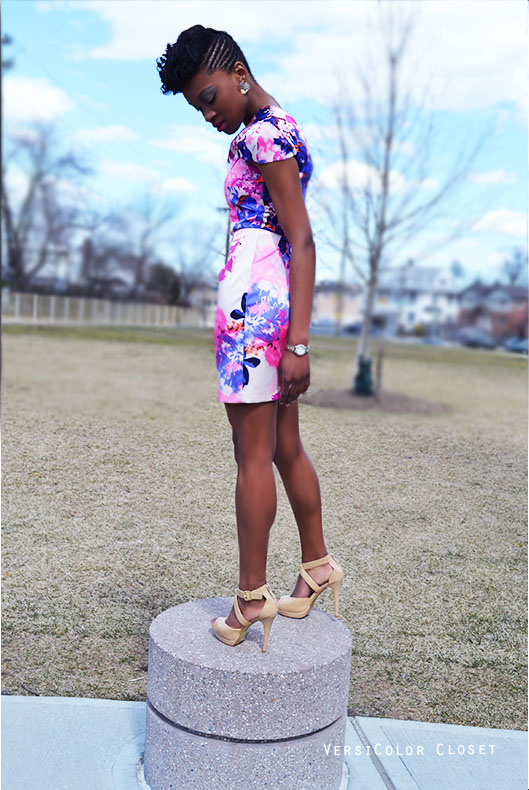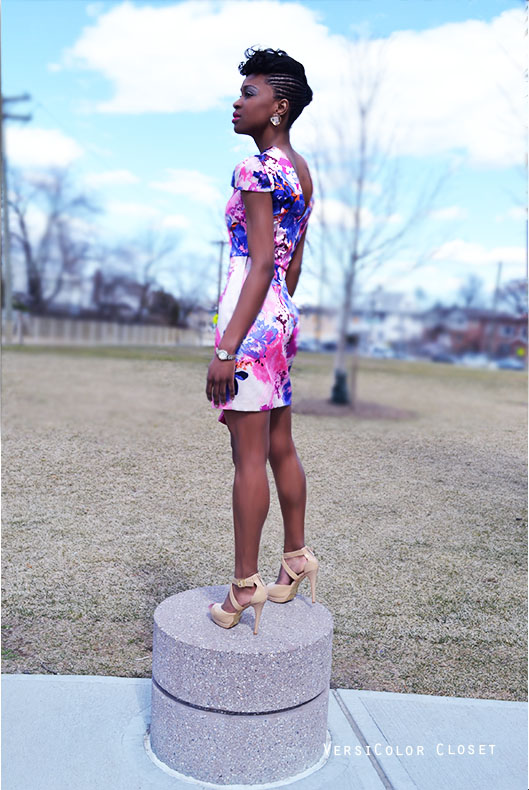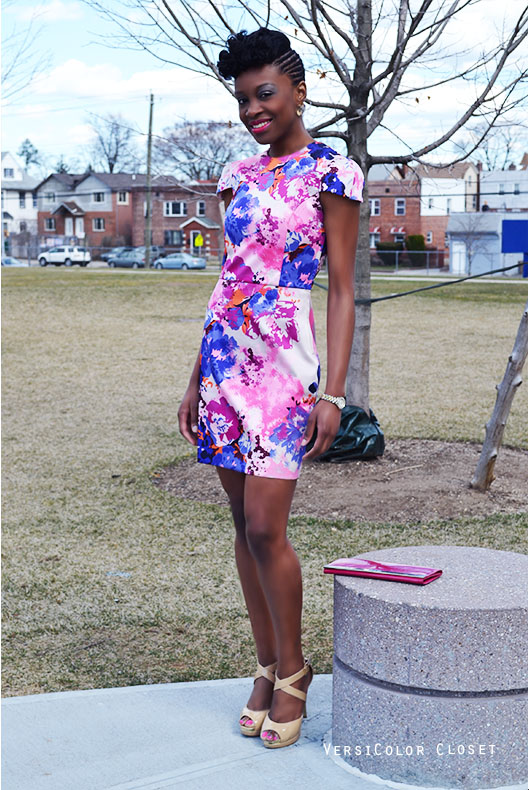 Outfit details: Dress: H&M (last season – no longer available) Gorgeous Floral fit & flare dress here or this pencil floral dress here or this super affordable floral midi dress here | Shoes: Bebe (similar here in Gold) | Earrings: Aldo | Clutch: Aldo (old)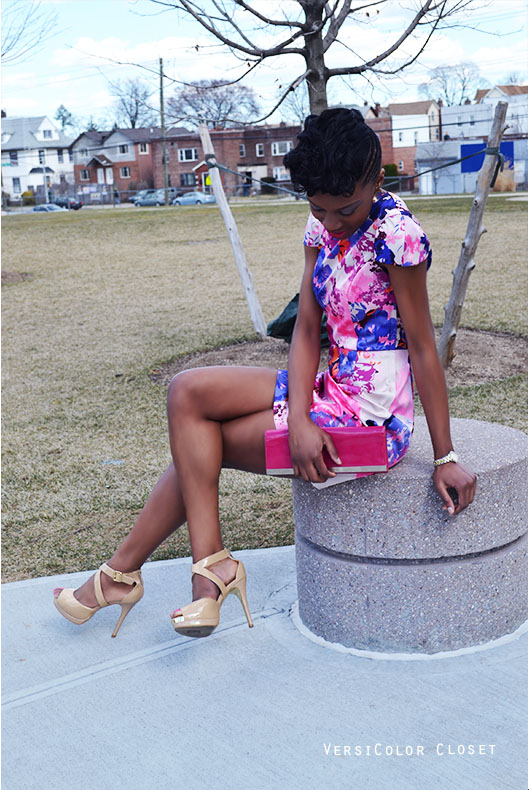 Photo credit: Nathalie JB
Thank you all for stopping by. Stay prayed up and be safe out there! Until next time…
Edwina