Hi guys,
I hope everyone had a nice weekend. Mine was long and busy but I had a blast modeling at the Irie Fashion show which was held at the Resorts World Casino in Queens, NY. A special appearance was made by music producer and reality TV star Yandy Smith of Love & Hip Hop who ended up featuring me on her Instagram page. I was so shocked when I stumbled upon that picture of me on her page. You can check out the pic on my Instagram: @versicloset or in this post.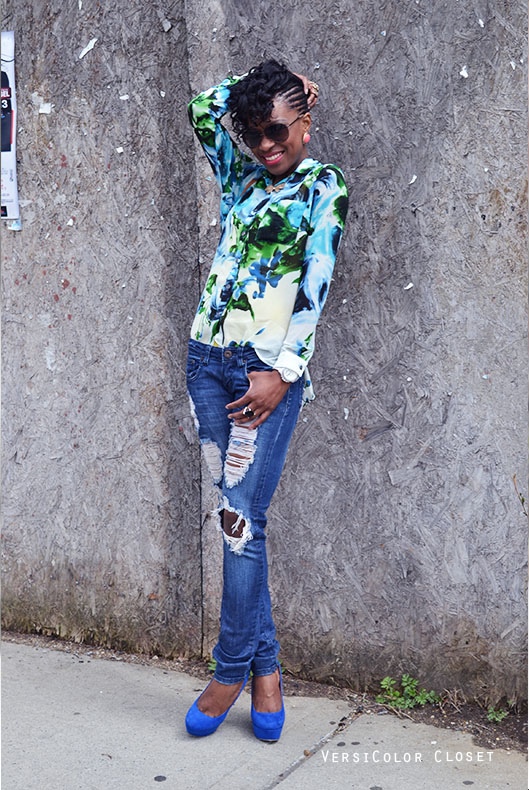 "I believe in pink. I believe that laughing is the best calorie burner. I believe in kissing, kissing a lot. I believe in being strong when everything seems to be going wrong. I believe that happy girls are the prettiest girls. I believe that tomorrow is another day and I believe in miracles." – Audrey Hepburn
Floral blouses are a spring must have for me. There are endless ways you can wear them and because the weather is so unpredictable around this time of year, they come in handy when layering.
Here, I am wearing my floral sheer blouse from Forever 21 with ripped jeans and wedges for a casual look. You can also pair them with a neutral skater skirt since the top has a lot of colors. I would also go with shorts when it gets warmer or even with high-waisted skirts or pants by just tying the blouse at the waist. The possibilities are endless so step out of the ordinary and try something different. That's what makes fashion fun.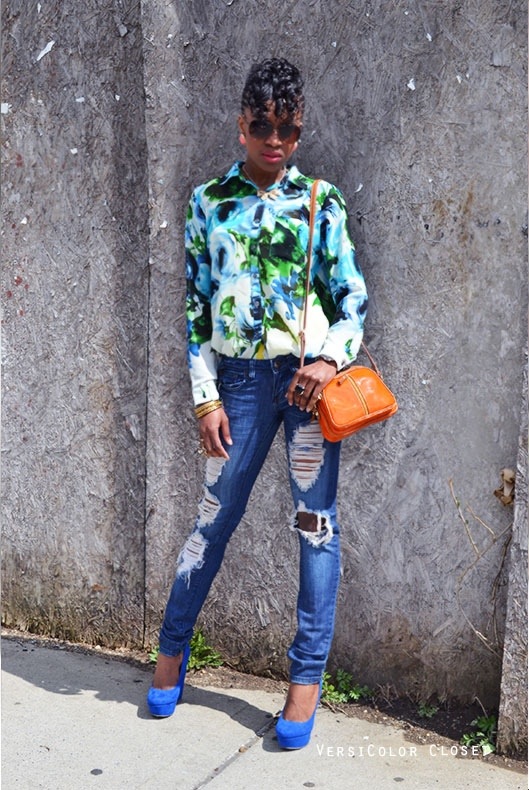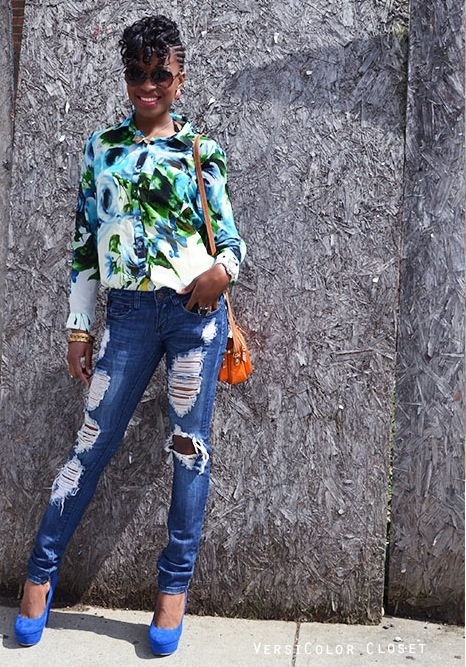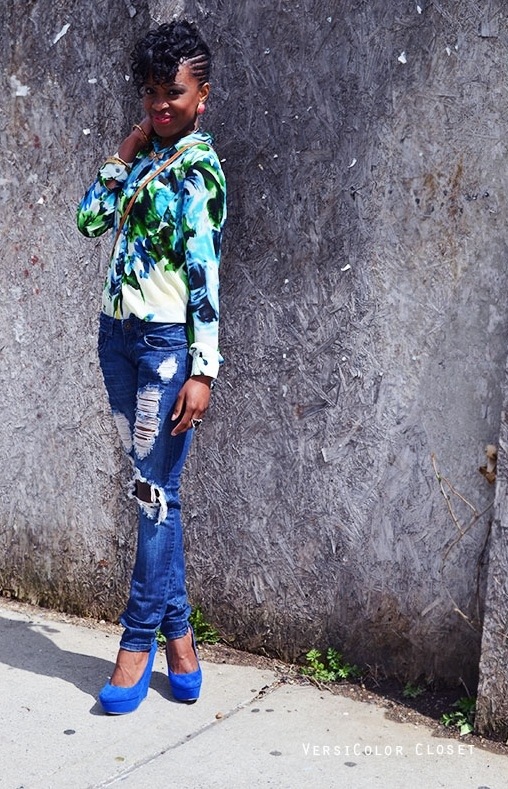 Outfit details: Floral blouse: Forever 21 – Available here
Distressed denim (old)  – Similar here in black
Orange leather crossbody: Valentina via Marshalls  – similar here
Earrings: Aldo
Sunglasses: Cole Haan
Wedges: Aldo
Thank you all for stopping by. Besure to keep up with me on Twitter, Facebook and Instagram for daily updates. Until next time!
Edwina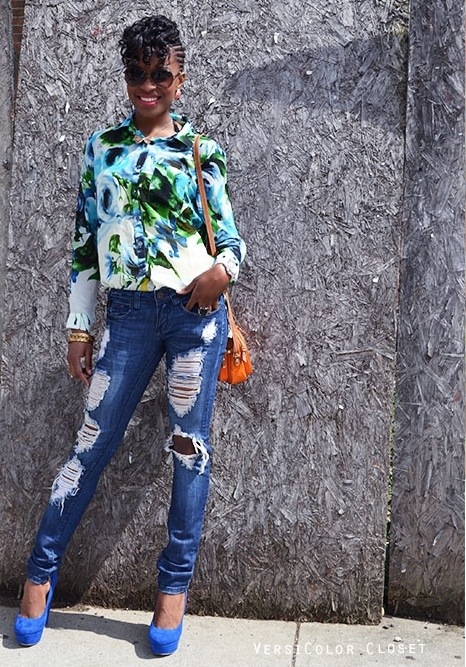 Photo credit: Nathalie JB