Hello VersiDivas & Gents,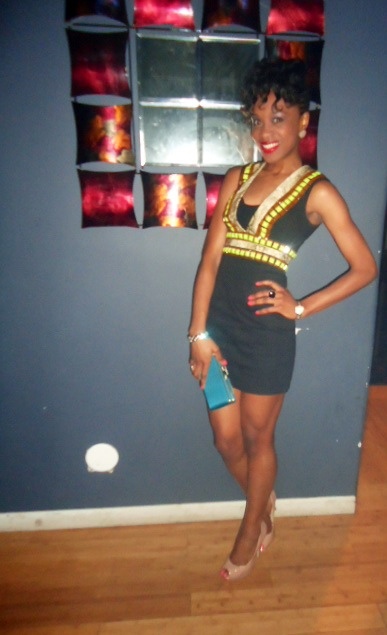 I wore this dress over two weeks ago to a friend's birthday celebration but couldn't upload the pictures since I misplaced my camera's USB cord. Ugh!
But anyway, my girls and I, have been to Tropical Grill in Queens countless times, but I was pleasantly surprised to find that they had recently renovated the place. The new lounge exudes a more modern and upscale vibe and also offers a lot more room for dancing to the beats of great African music and also many tracks currently topping the charts. The only downside would be the endless amount of smoke bursting in the air all night long. It does nothing but blur my pictures – which is a bit annoying in my opinion:-/
About the dress: I was so excited last year when I placed the order for this dress as it was on sale (50% off). As soon as I received my confirmation email, the dress disappeared off the site – which simply means I purchased the last one. (Score! Yay me!) I absolutely love the embellishments on it: They are so unique and the snake skin print around the waist and neck line adds an extra touch that makes me love the dress that much more. It really is designed beautifully and fits very well.
I wish the picture quality was better but I hope you guys enjoy this post anyway.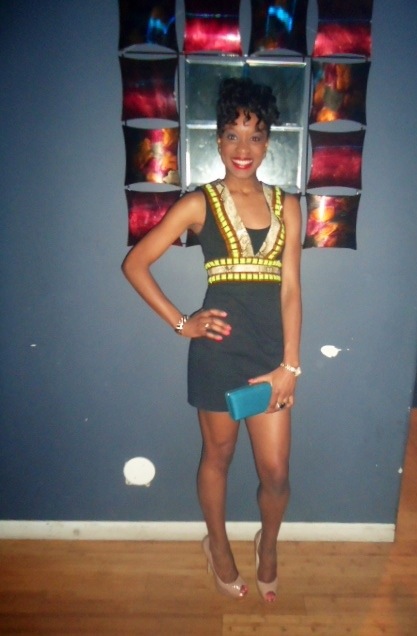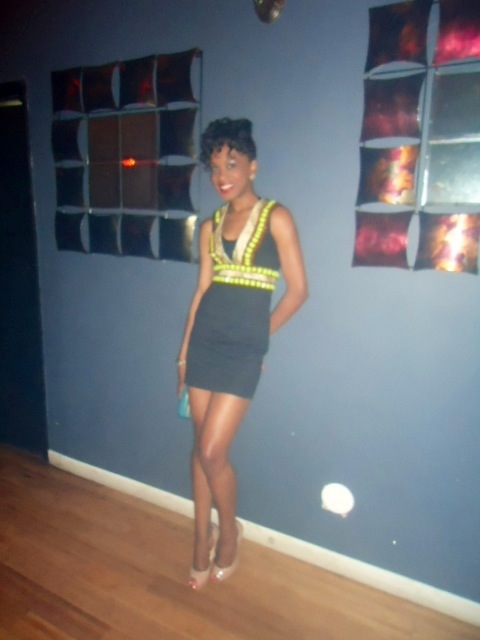 "Your attitude not your aptitude will determine your altitude" Zig Ziglar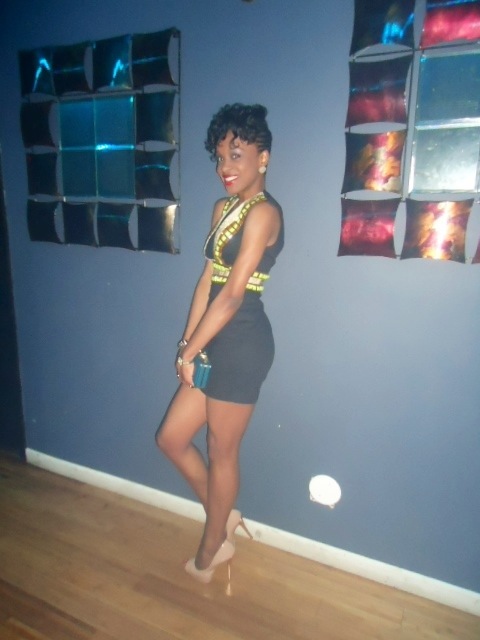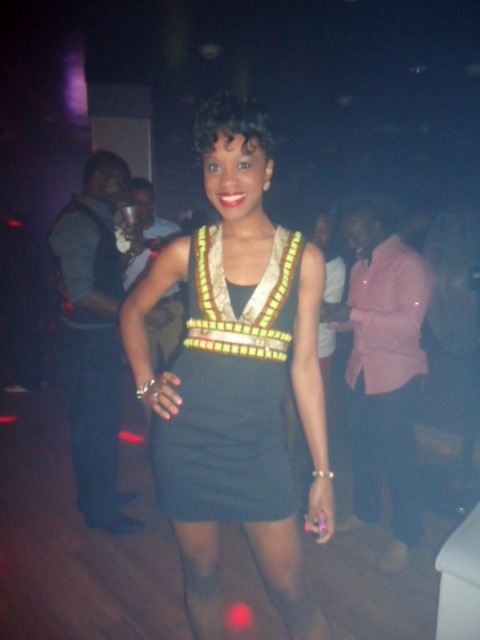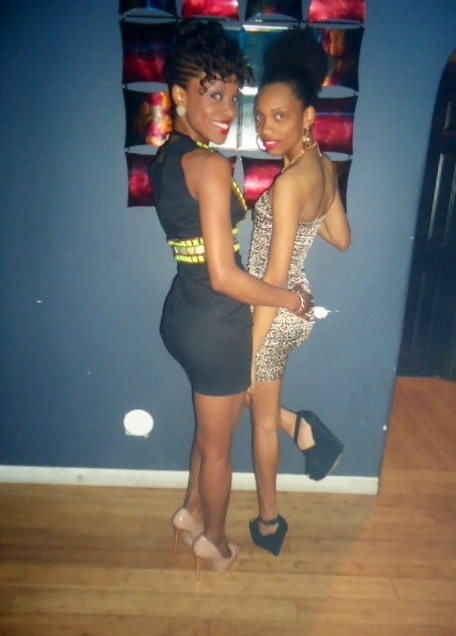 My friend Orly and I with the back shots (Lol)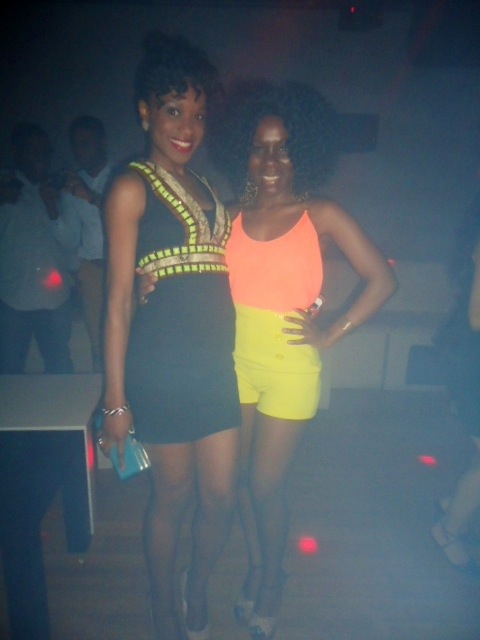 The birthday girl Tamara (looking very VersiColor)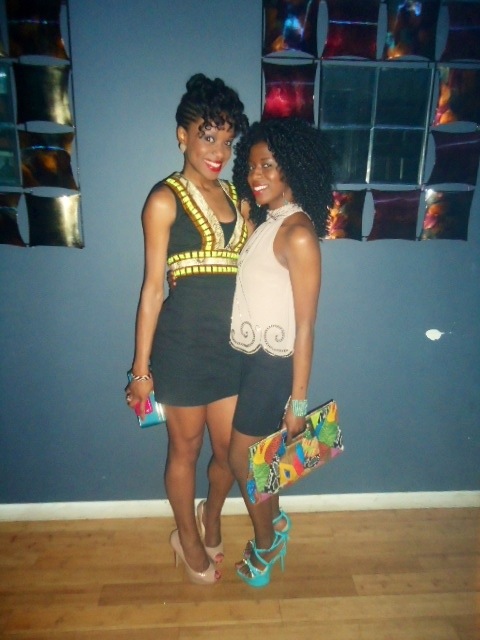 My Zambian sister Malita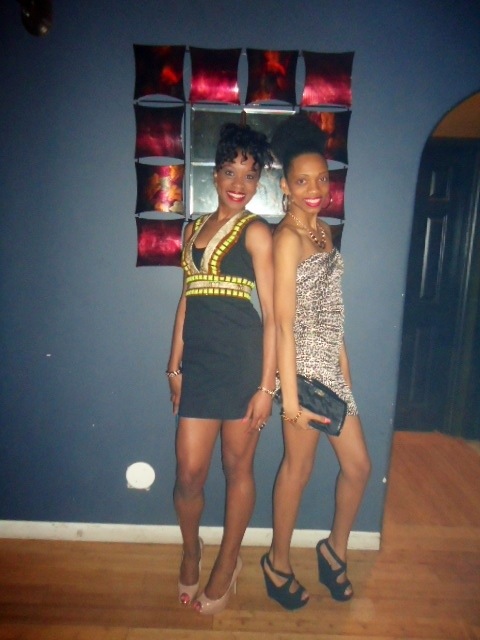 Orly and I 😉
Outfit details: MissSelfridge Dress – sold out (similar design but very expensive version here or budget friendly here) • Just Fab nude heels (similar here or on sale here) • Clutch from Local boutique (very similar here) • Aldo earrings •
Thank you for stopping by! Be sure to keep up with me on Twitter, Instagram & Facebook as I countdown the next five days to my birthday 😉
Edwina