"God gave us the gift of life; it is up to us to give ourselves the gift of living well." -Voltaire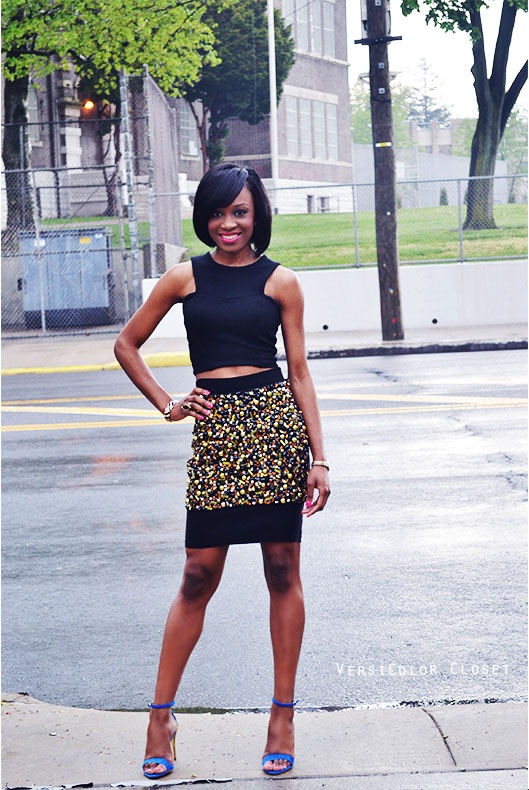 Hello everyone!
If you are following me on Facebook and Instagram , you would have noticed that my birthday was this past weekend – on Mother's day! I had such an awesome time celebrating with family and friends. I am beyond THANKFUL for another year of life, of health and countless other blessings and when I say thankful, I strongly mean that.
May 12th has always been a happy day for me because my birthday is like my personal holiday; but since 2010, after the devastating earthquake that occurred in my home country (Haiti) on January 12th, 2010, this date has been bittersweet. Everyone I know who is from Haiti lost someone on that fateful day whether it was a family member or a friend and in some cases, multiple victims made up of a combination of the two. For me, January 12th, 2010 took away a cousin who was very dear to me – more like a sister – a twin as we often referred to each other due to the fact that we were born on the same day, in the same hospital, 15 minutes apart. Sometimes I think of her and I wonder why I continue to celebrate birthdays whereas her family and I simply hold on to memories of her – wishing she were still among us.
I am not simply lucky. I am blessed to be here to fulfill a special purpose and to live a full life. For that reason I continue to celebrate our special day although she is gone. I must make her proud by trying my best to aspire to inspire before I expire. *RIP & Happy birthday L.P. *
This is what I wore to dinner:
Outfit details: Crop top: Necessary Clothing | Bedazzled skirt: H&M (sold out) I am also wearing a longer skirt under the bedazzled one because I wanted a high waist/crop top look. Have to be creative sometimes (affordable sequins skirt here or here. | Rings: Prima Donna (jewelry boutique in Manhattan – Love their accessories) | Shoes: Zara (available in blue, coral and black)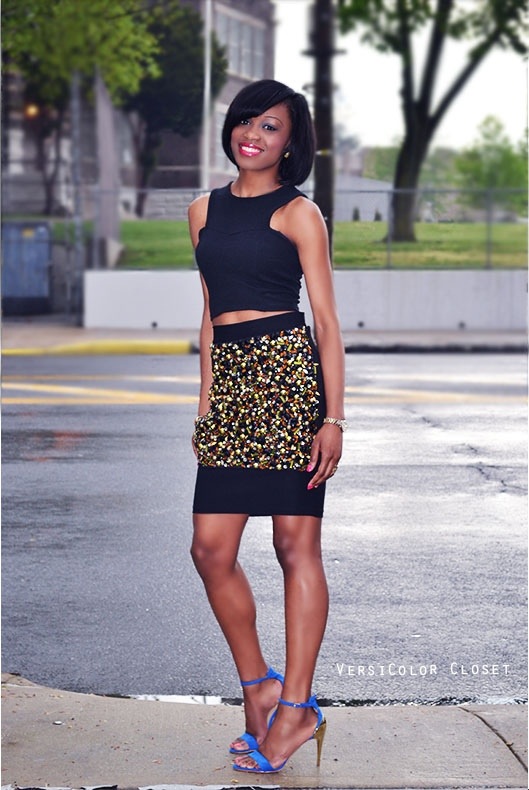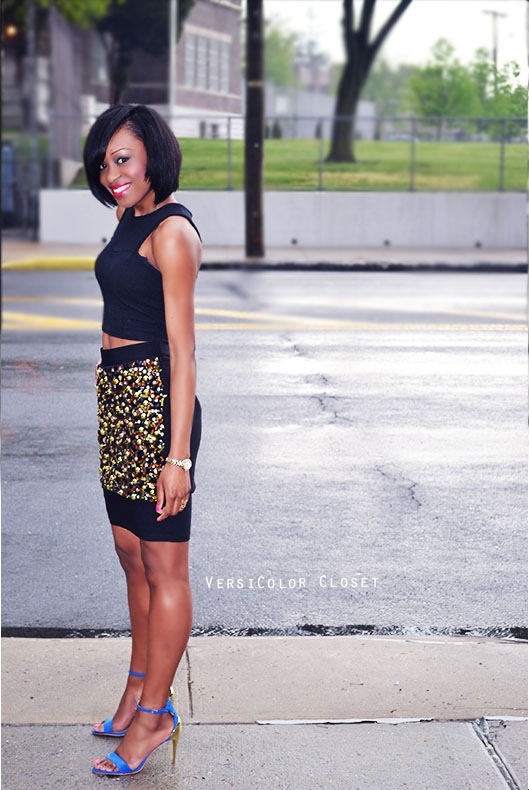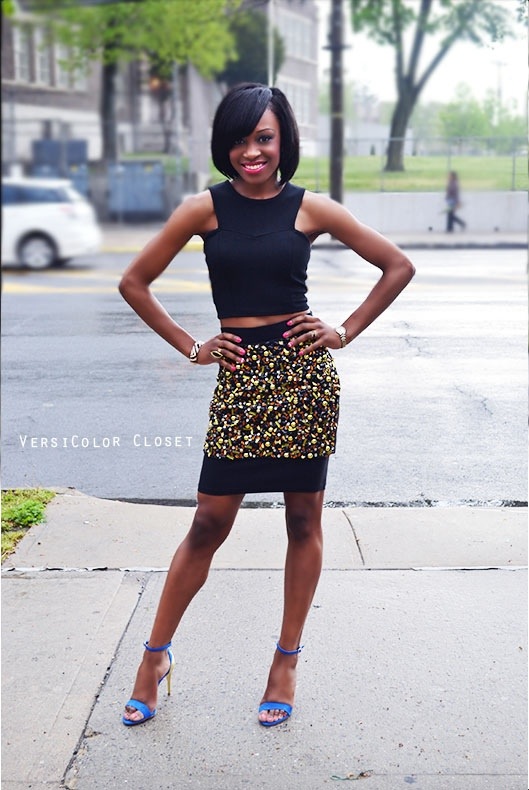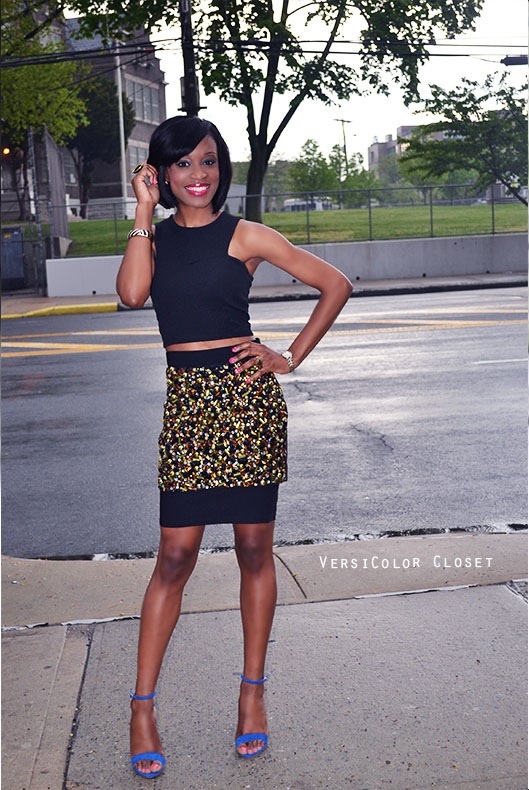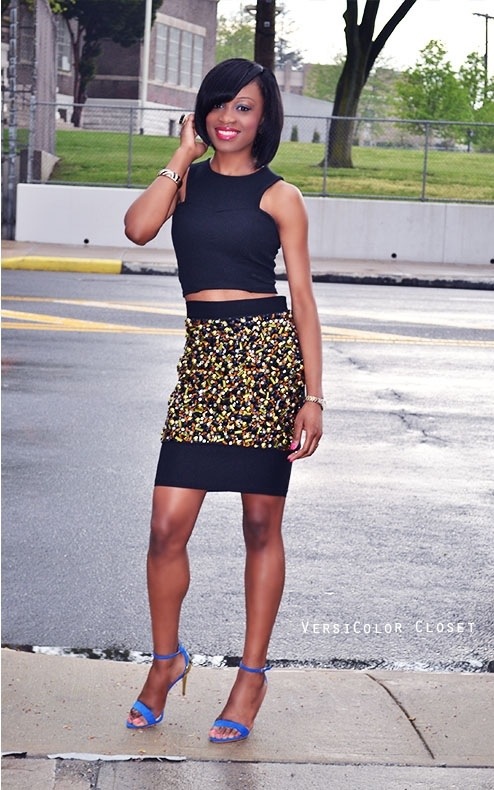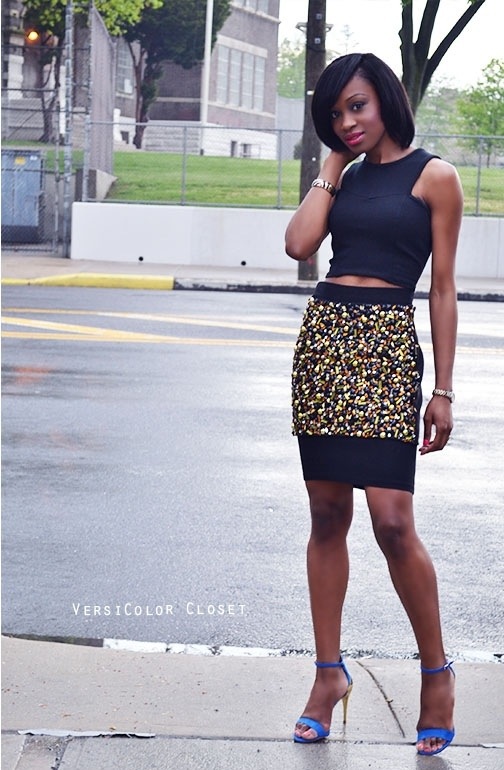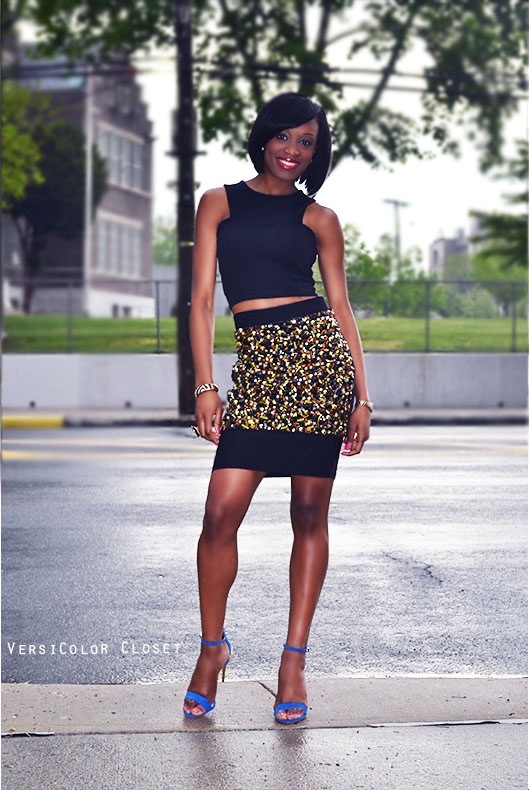 Feel free to comment below and let me know what you guys think of this look. In my next post, I will show how I added a statement piece to upgrade this look for my after party. Thanks for stopping by.
Edwina
Photography: Nathalie JB