"Never cut a tree down in the wintertime. Never make a negative decision in the low time. Never make your most important decisions when you are in your worst moods. Wait. Be patient. The storm will pass. The spring will come."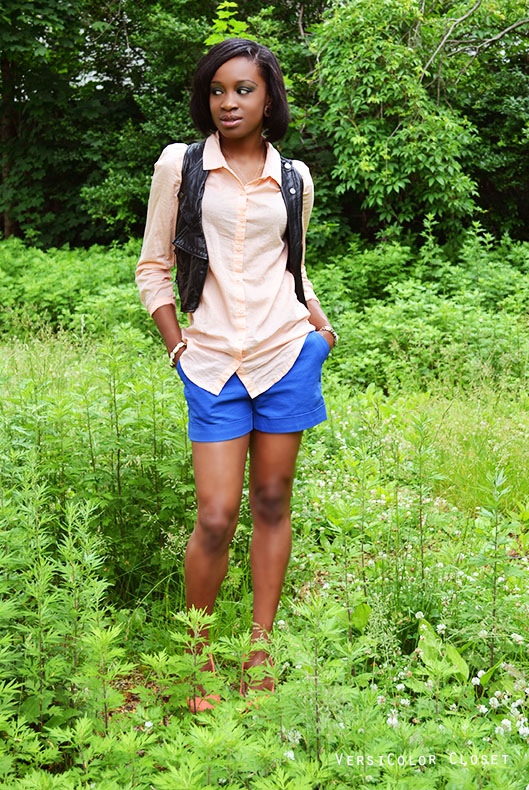 In this post back in December 2012, it seemed as if I did my shoot in a jungle because Super Storm Sandy nearly destroyed my backyard as trees fell from our neighbor's yard onto ours; but a few months later, spring sprung and green scenery graced our yard with color and more livelihood again.
This reminded me of the fact that there is always sunshine after a storm even if we can't see it in that tumultuous moment. That's certainly where our faith must come into play because I don't know about you but when my world is turning upside down, I can online find peace in Jesus' name.
If today your life seems like a raging storm, keep the hope alive and believe you will undoubtedly be set free and joy will overflow once again in due time.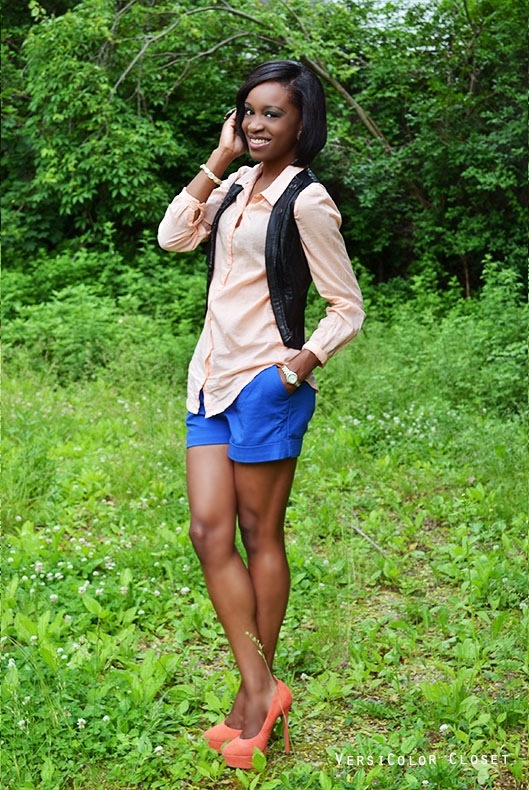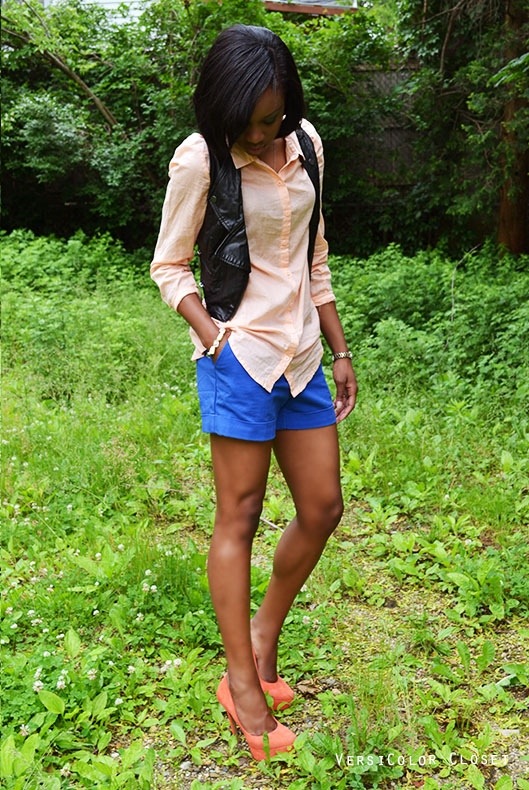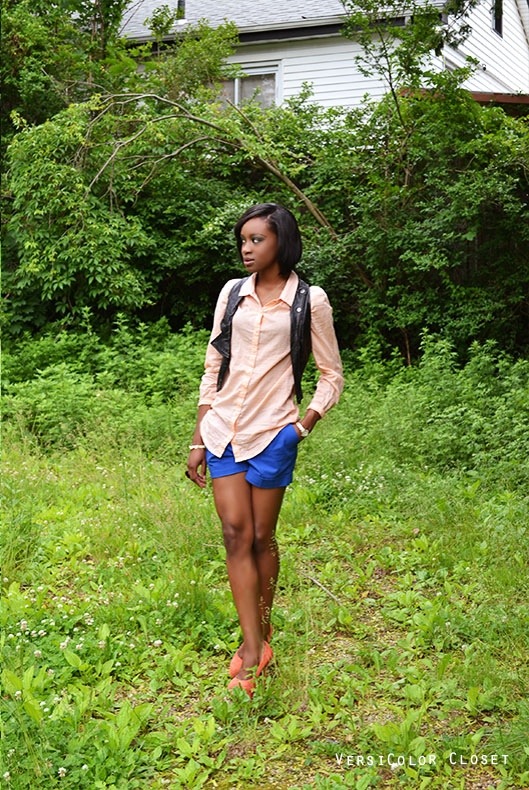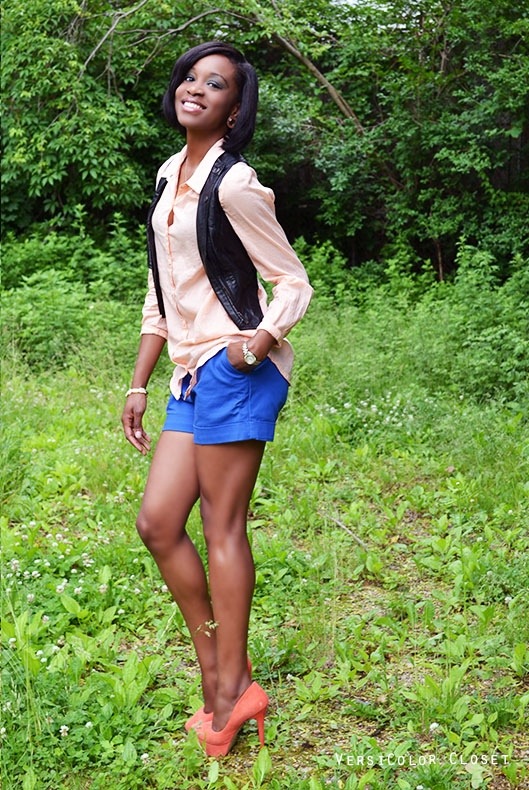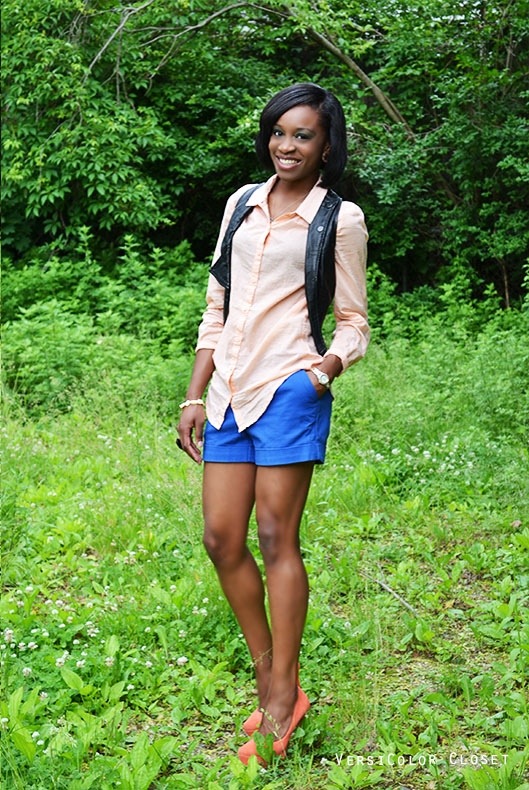 Outfit details: Peach blouse: H&M | Shorts: H&M | Faux leather vest: Bebe | Pumps: Jessica Simpson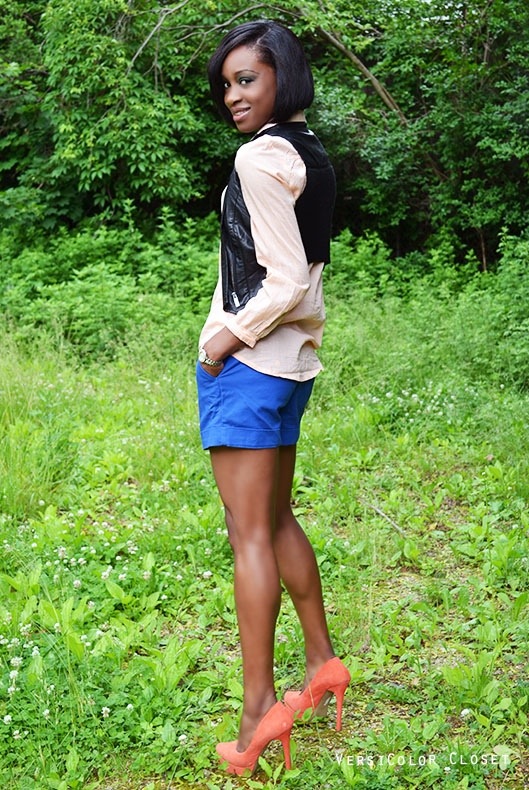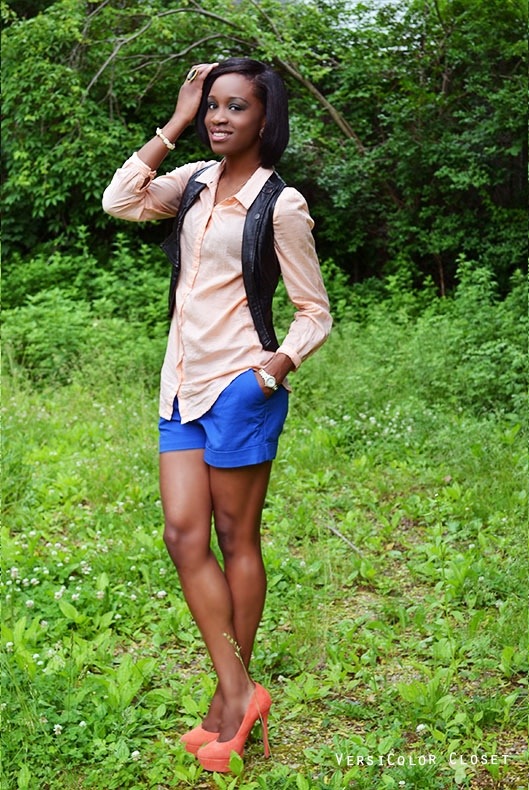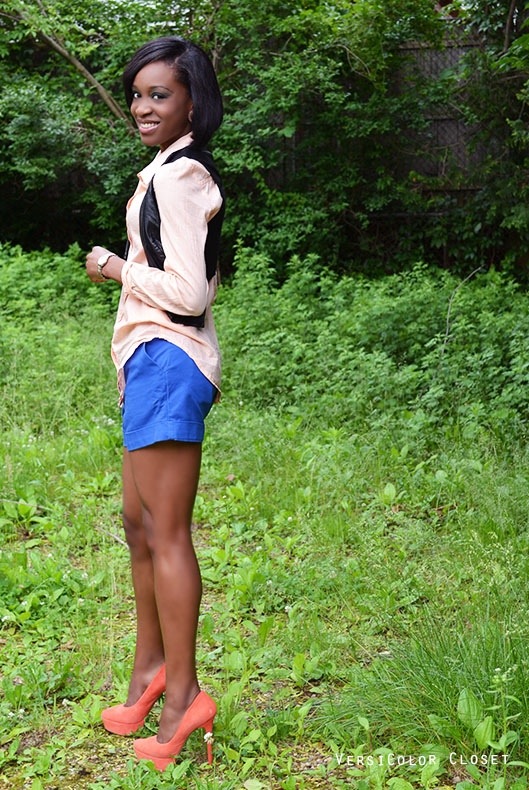 Photos taken and edited by Nathalie JB
Thank you for reading.
Versicolorfully yours,
Edwina