"Style is innate and ingrained. It's not something you can buy. It's unforced and natural. You have to find what about style is a part of you" -James Wilson
Happy Friday & happy first day of summer everyone! Two great reasons to be happy today. The best season of the year is upon us and today is also the longest day of the year! Make the most of it 🙂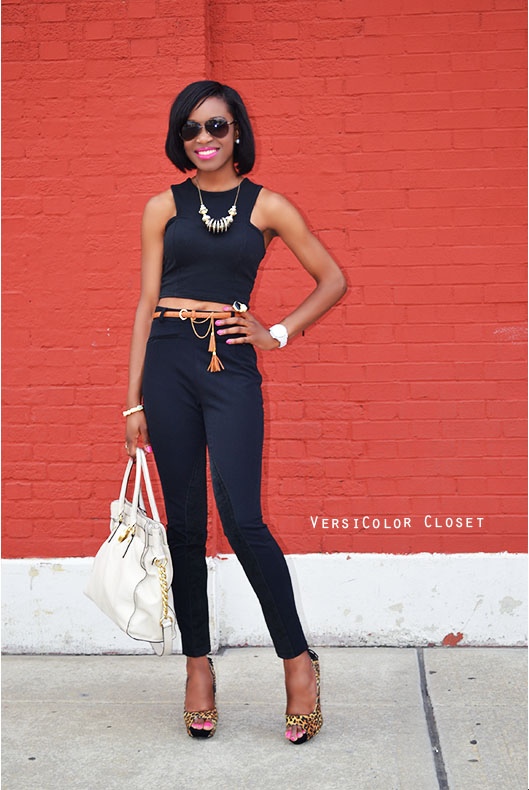 I am so in love with high waist pants but I've always thought they looked better on curvy girls. I figured if I wait for my body to become curvy, then I will never wear a pair. So here is my first one. What are your thoughts?!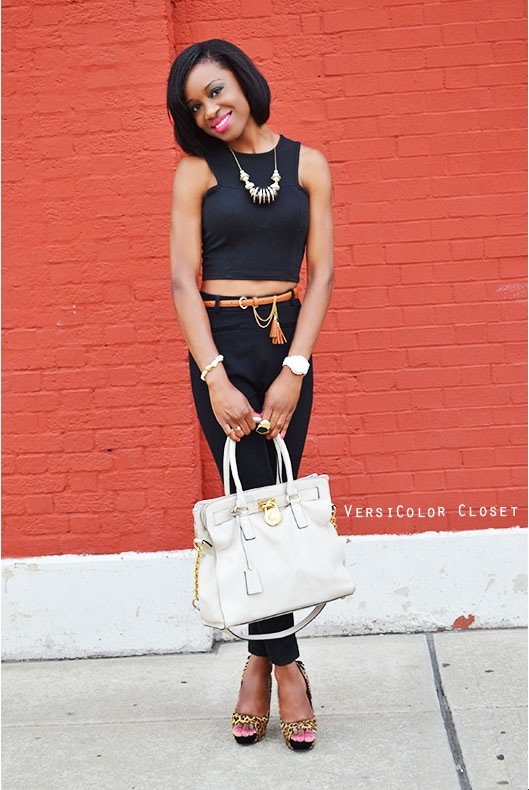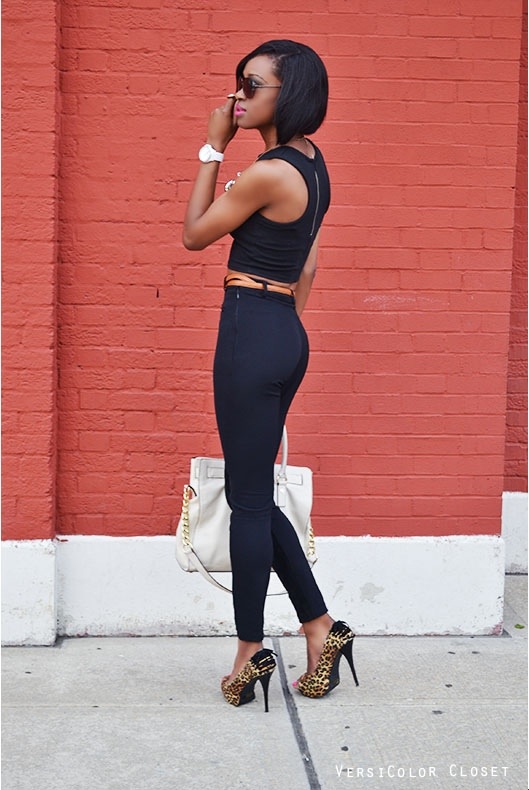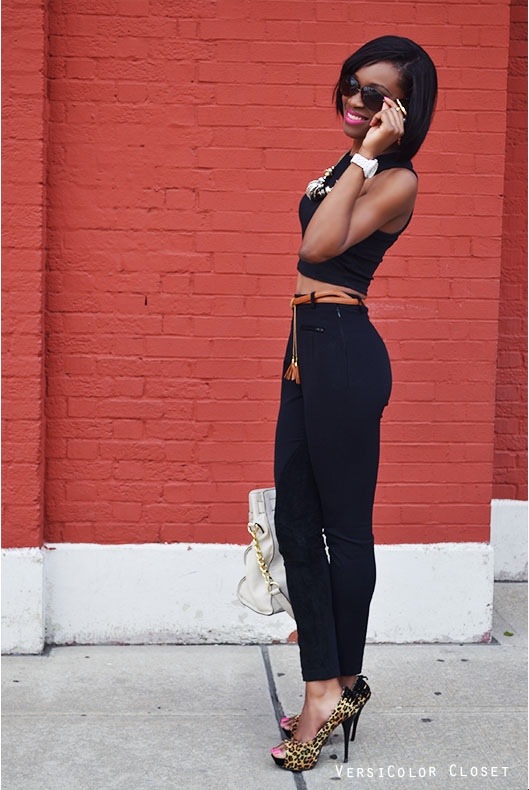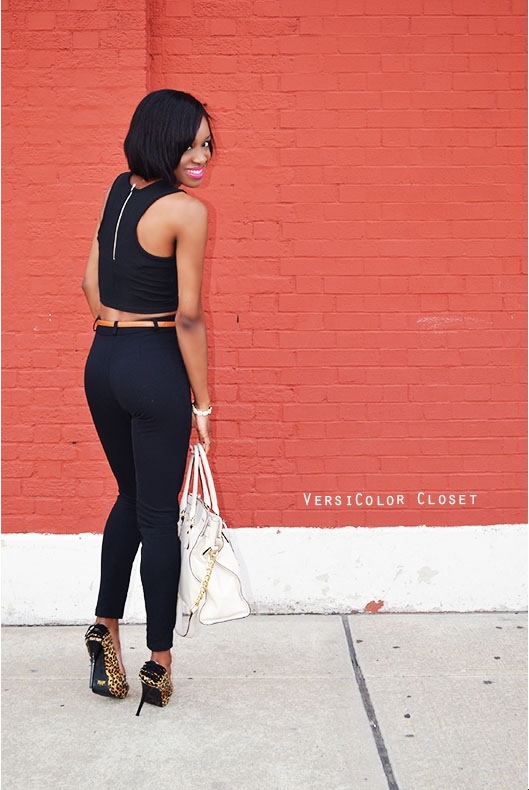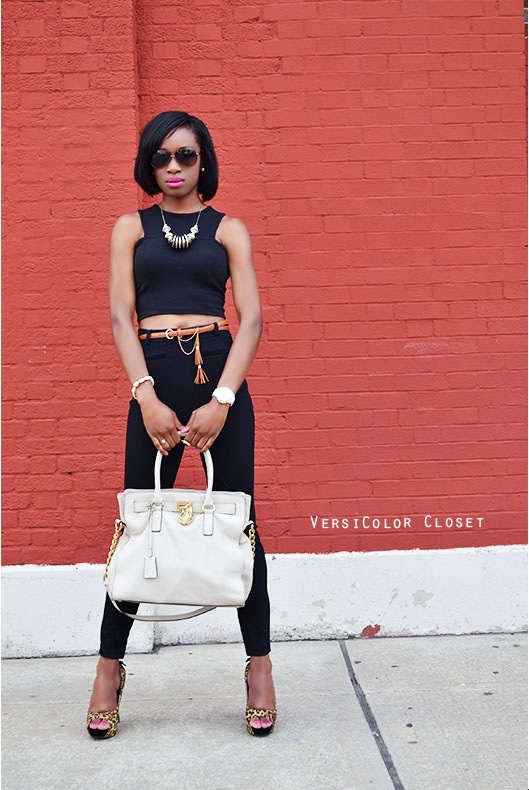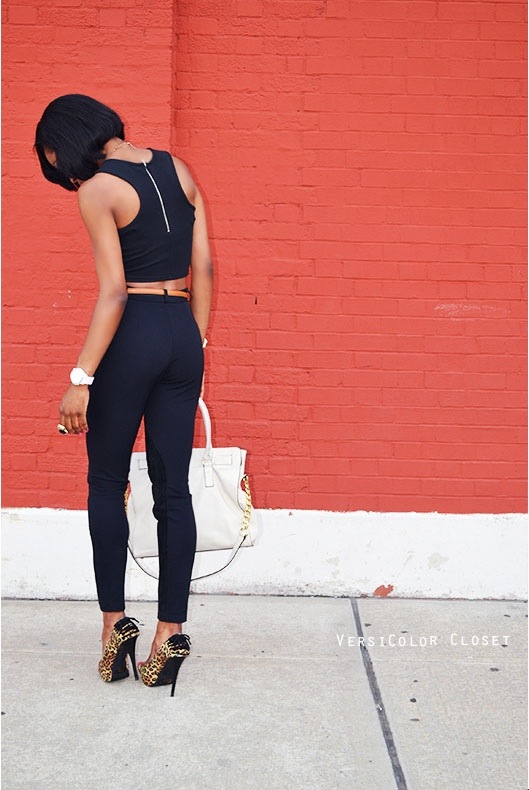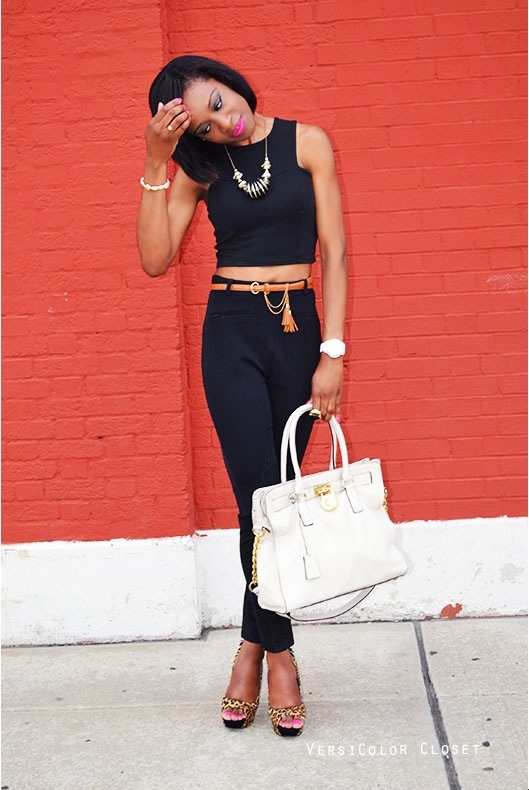 These last two pictures are my new favorites. My photographer is convinced that Miss VersiColor herself looks great in black. Flattering indeed but black is a rare color for me to wear especially because it's slimming. I just cannot afford to look any slimmer than I already am. Lol!
Outfit details: Hight waist trousers: Thrifted – similar here. American Apparel has various high waisted styles; though a bit on the pricey side, they fit well on most if not all body types | Crop top: Necessary Clothing – Worn differently in this post – similar one available here | Leopard heels: Charlotte Russe (old) – similar here on sale in 3 colors| Bag: Michael Kors | Necklace: gifted | Watch: Michael Kors | Sunglasses: Cole Haan
Thank you all for stopping by and have a fabulous weekend!
Edwina