"Go confidently in the direction of your dreams. Live the life you've imagined" – Thoreau
High-waisted bottoms and crop tops are slowly taking over my closet this summer. I find this trend to be so sassy but can simultaneously remain classy if done right.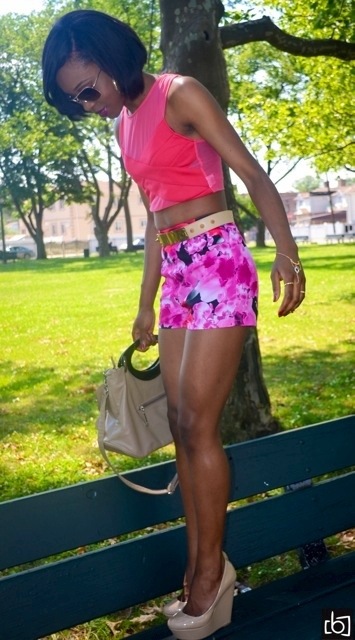 Tip: If you're like me and don't like to show too much skin, be sure to select longer crop tops so only a small part of your midriff is exposed. Your high-waisted bottom should also cover your belly button. A belt is optional. I opted to go with all neutral accessories and shoes since the colors in the outfit are fairly bright. I added my Asos studded belt for an edgy feel to an otherwise girly look.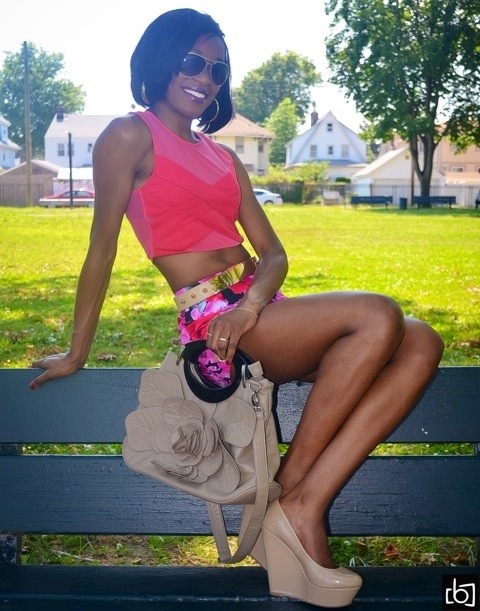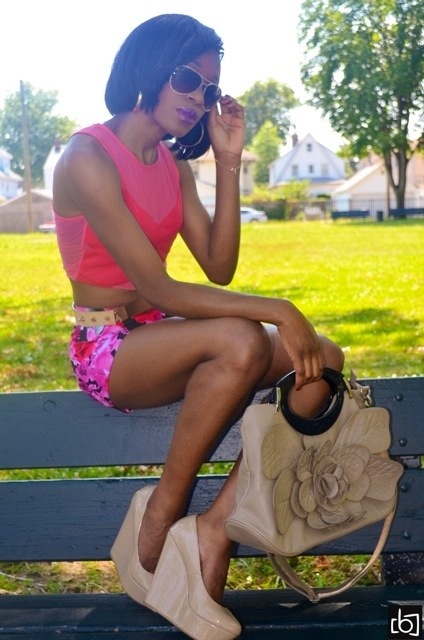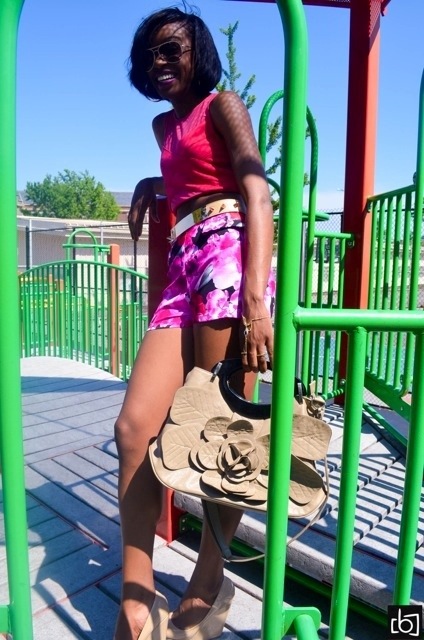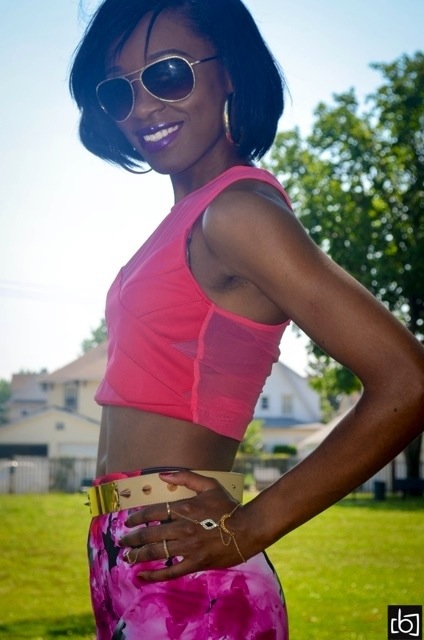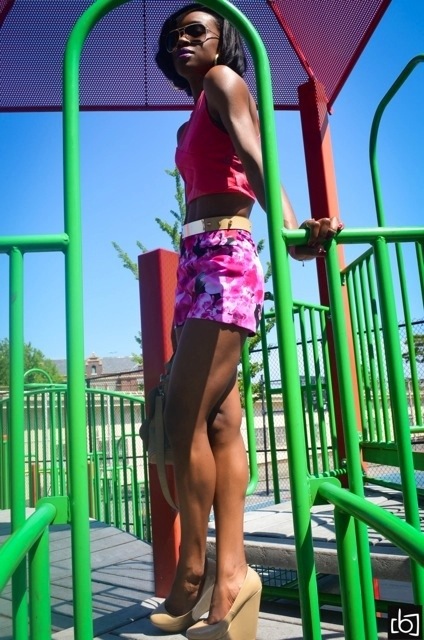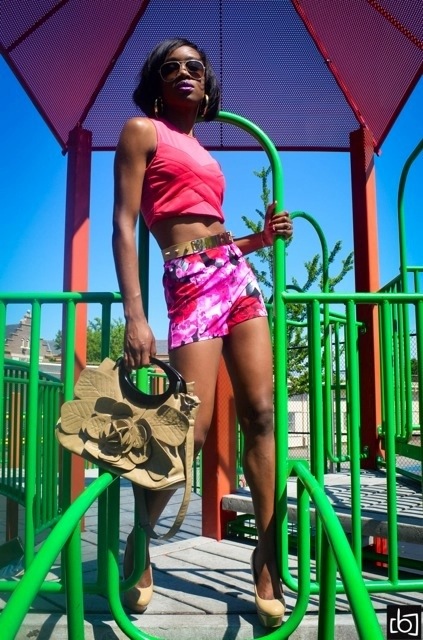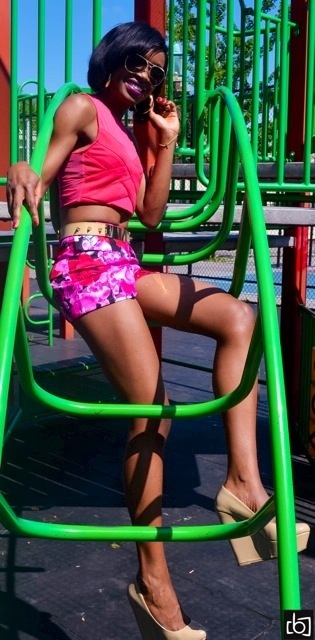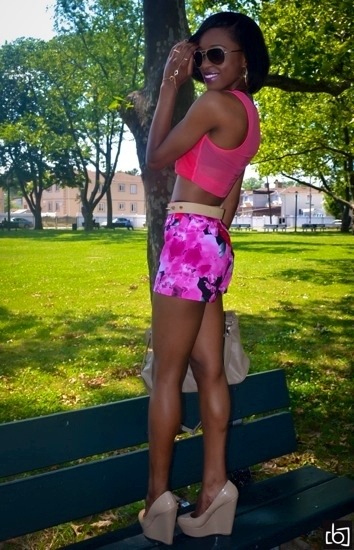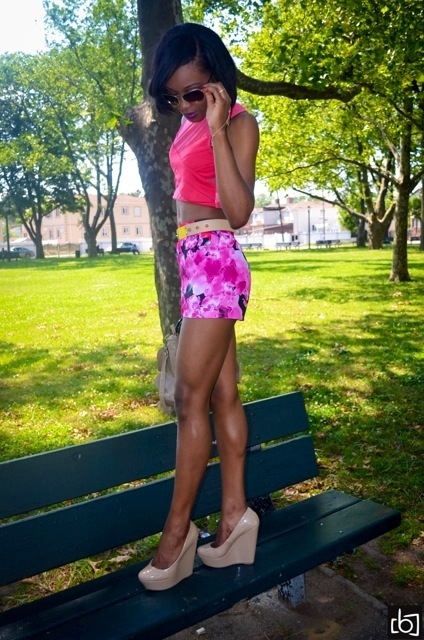 The details…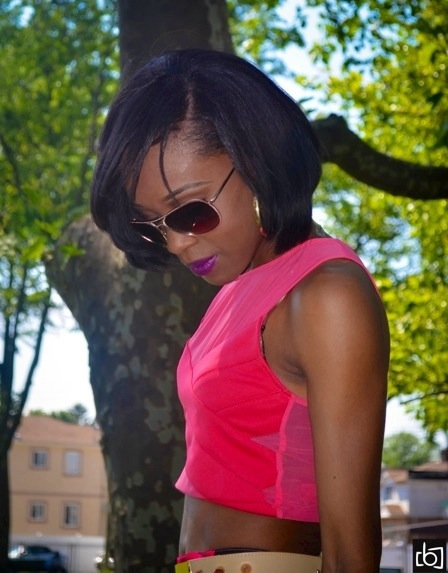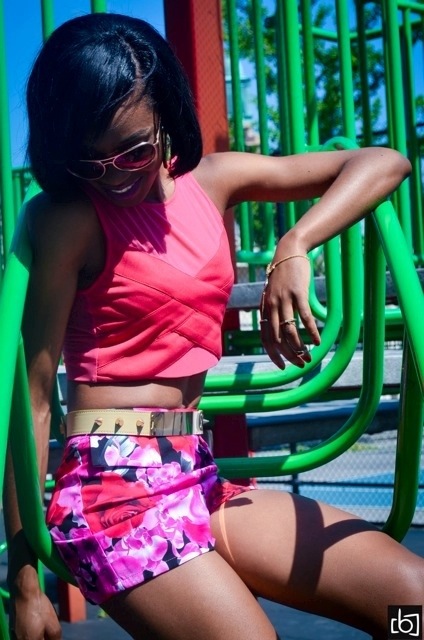 Photo credit: BC Oy – Click to visit his photography website here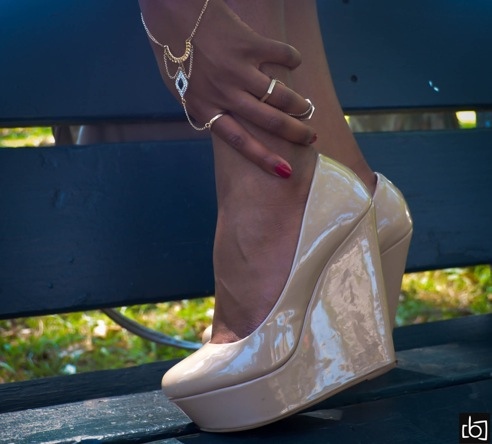 Outfit details:
High-waisted Shorts: Forever 21 – available here
Crop Top: Mystique Boutique NYC – available here
Sunglasses: Aldo – Shop here
Bracelet/Ring combo: Aldo – Options here and here
Wedges: Aldo – Similar on sale here and here
Purse: Via K&G FashionStores
Studded belt: Asos
I hope you all enjoyed this post and are having a fabulous 4th of July. Remember to live the life you imagined today – for tomorrow may be too late!
Peace & love,
Edwina