"Just because something ends doesn't mean it never should have been. Remember, you lived, you learned, you loved, you grew, and you moved on."-Anon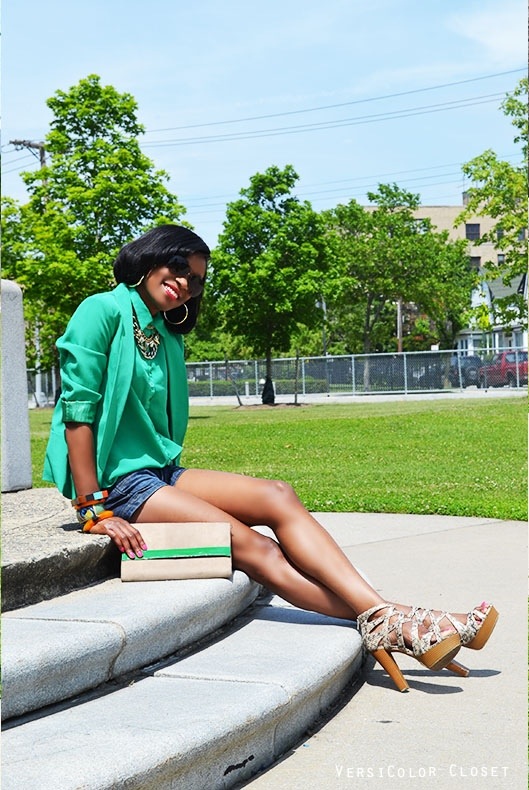 Hello everyone!
I've been so busy planning my Florida trip that blogging has been put on the back seat for a little while. I fly out in two days and I have yet to pack and I'm not even done shopping. Sigh!
A dear friend gave me those snake skin sandals last year and I am completely in love with them. The thick heel makes them super comfortable and the print goes with everything in my opinion. I couldn't wait for the temperature to warm up so I could wear them. It's almost an oxymoron that my biggest fear is snakes but I just can't get enough of snake print accessories. Lol!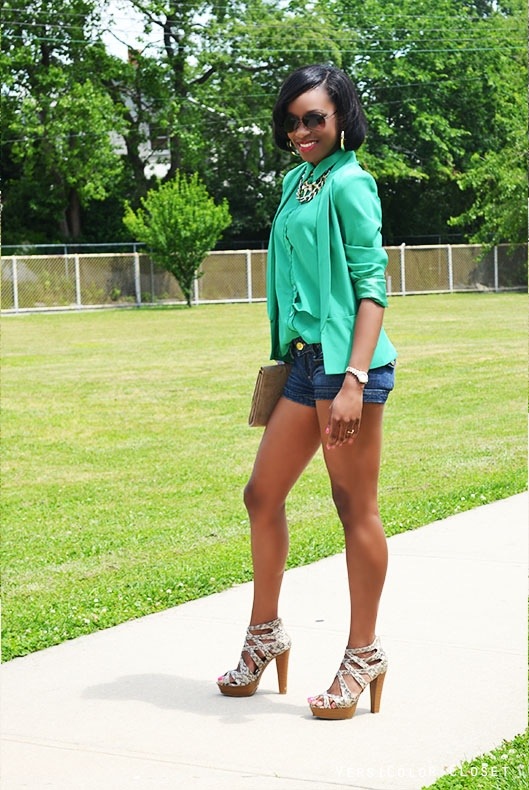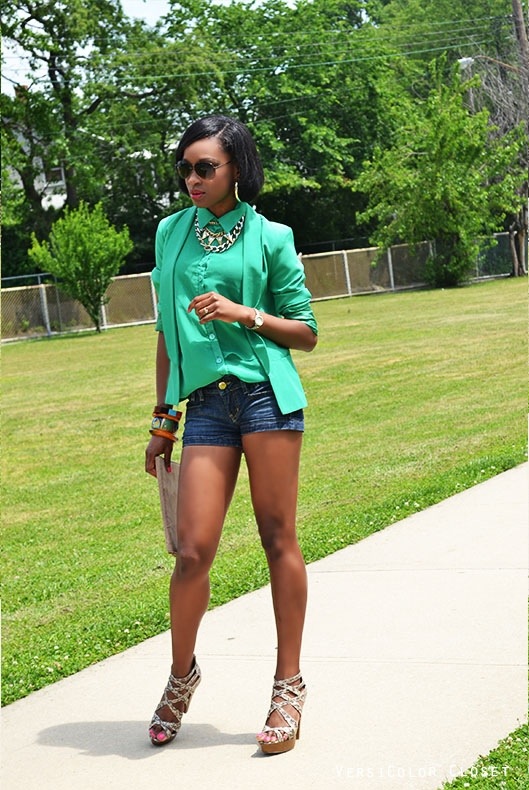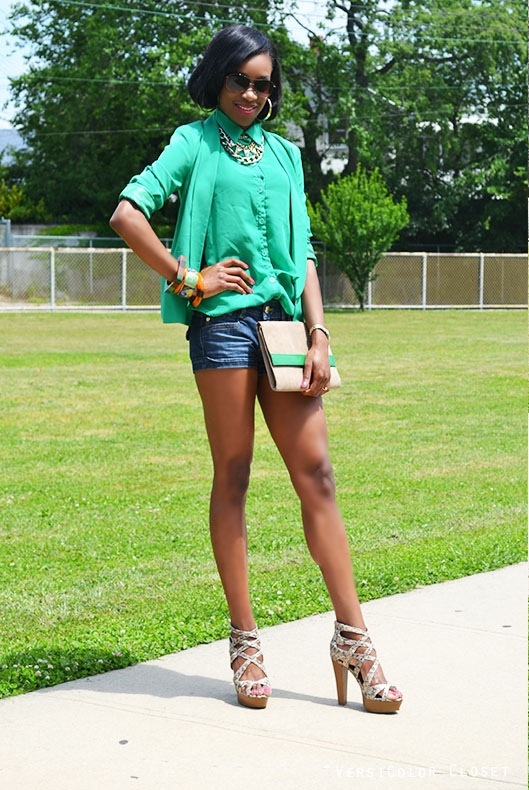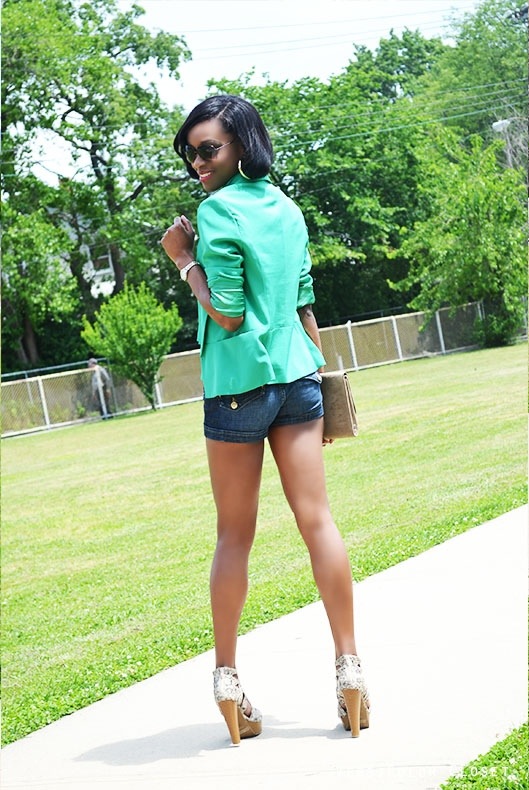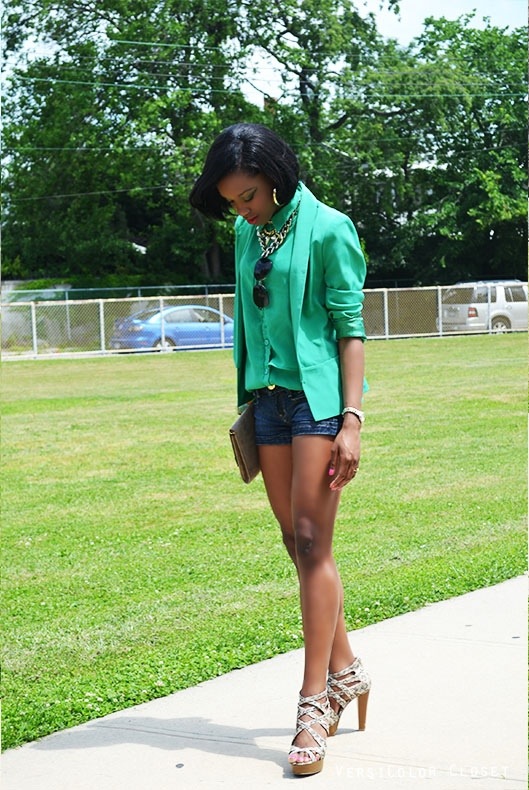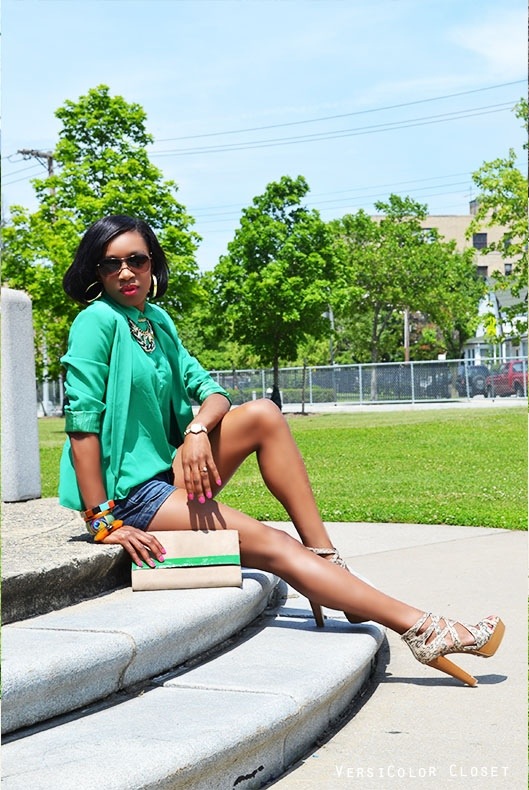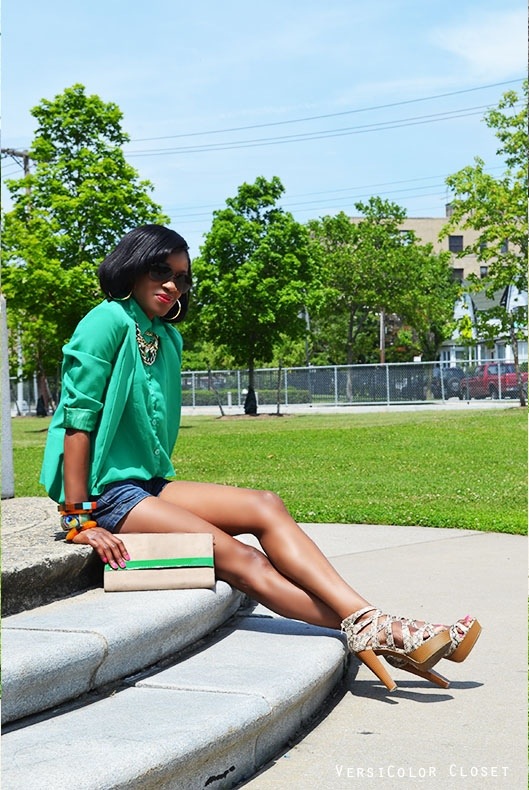 Outfit details: Top: Papaya (old) – Previously seen in Green on green – On sale here
Shorts: Marciano (old) – similar here
Blazer: Love Culture (old) – Previously seen in Color Blocking Affair – Similar here
Clutch: H&M – Similar here
Sandals: Gift – Gorgeous version here
Necklaces: H&M and Forever 21
Bracelets: Aldo
Sunglasses: Cole Haan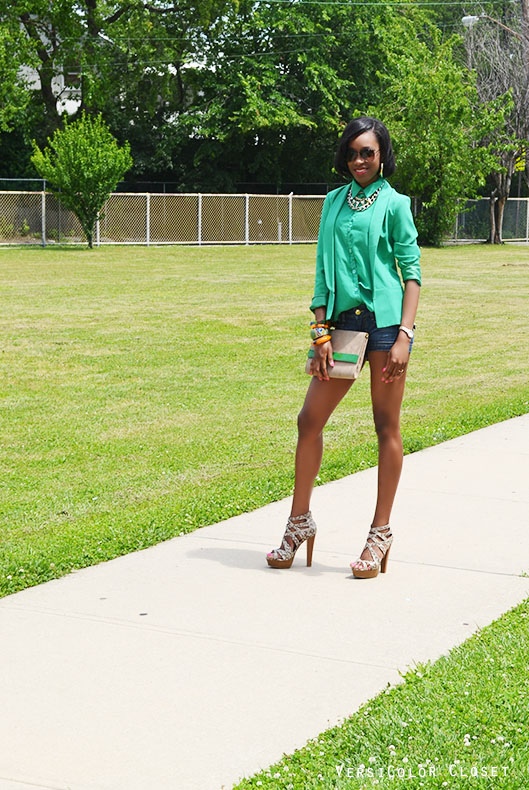 Photo Credit: Nathalie JB
Thank you all for stopping by.
And remember, live life fearlessly (except when snakes are involved) & have no regrets!
Edwina
Connect with me on: FACEBOOK | INSTAGRAM | TWITTER | BLOGLOVIN