"Fear stifles our thinking and actions. It creates indecisiveness that results in stagnation. I have known talented people who procrastinate indefinitely rather than risk failure. Lost opportunities cause erosion of confidence, and the downward spiral begins." – Charles Stanley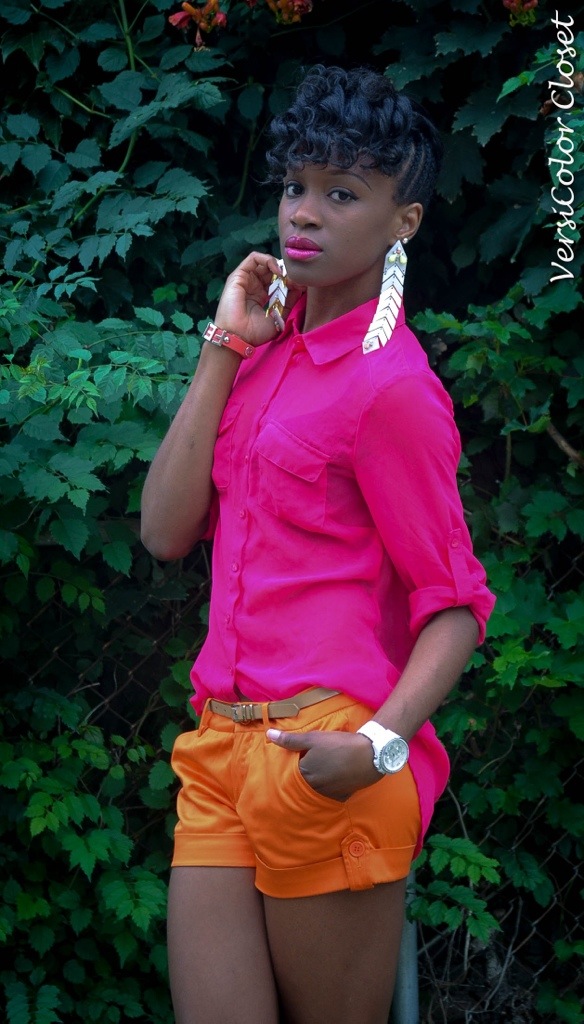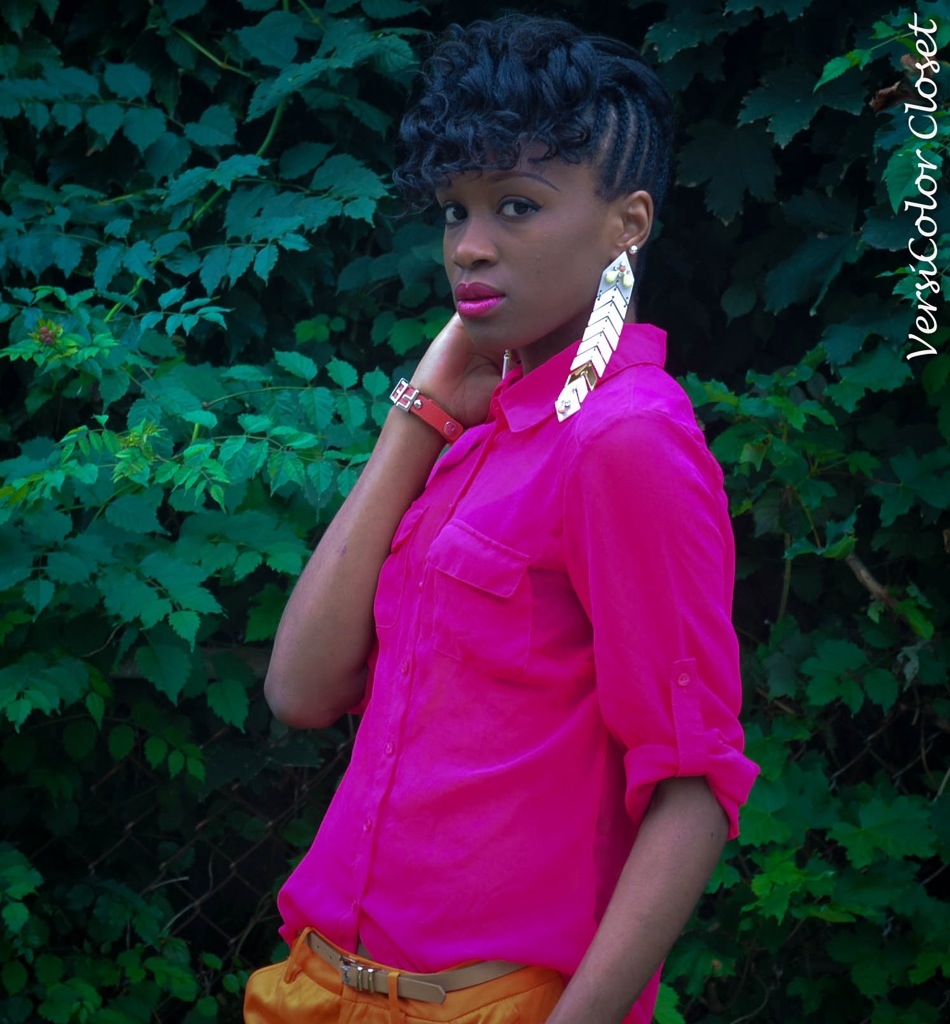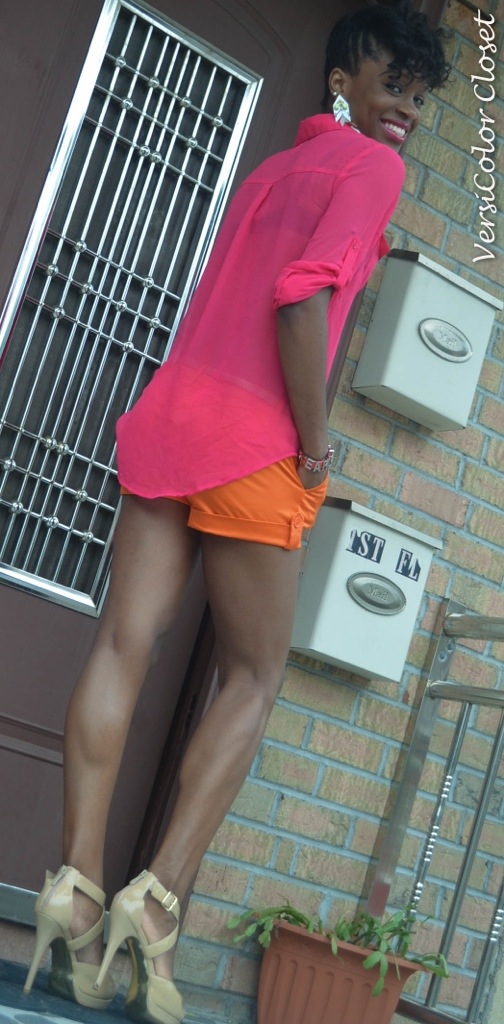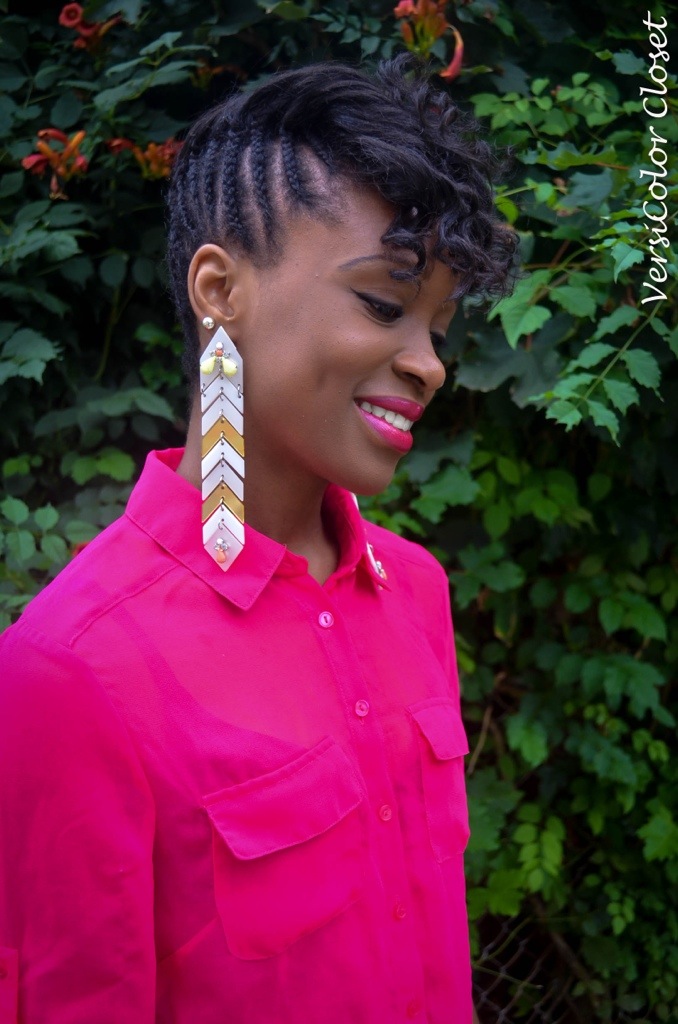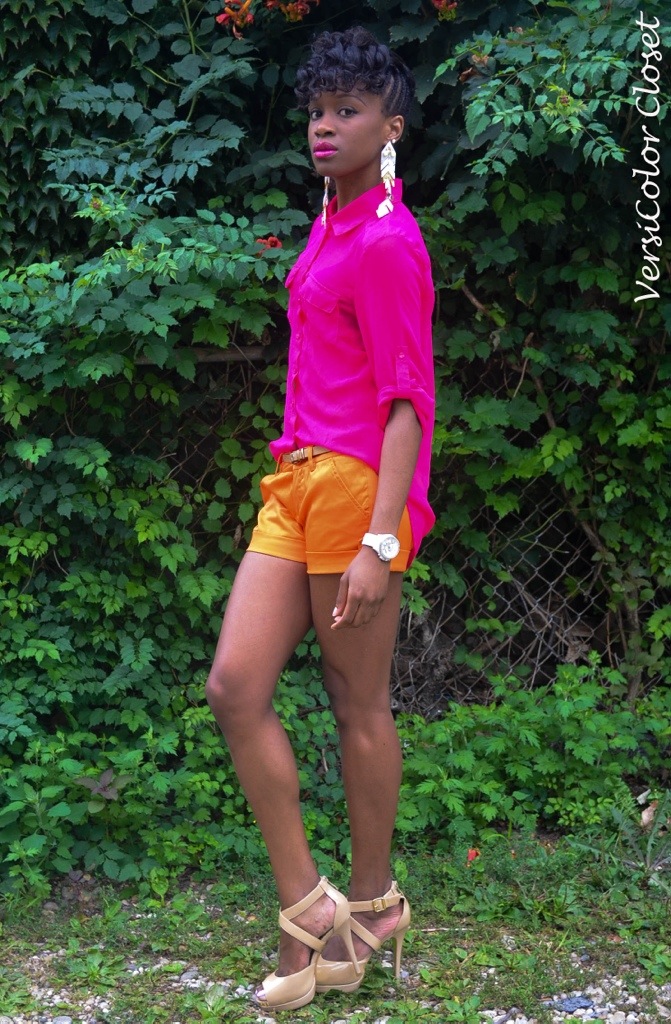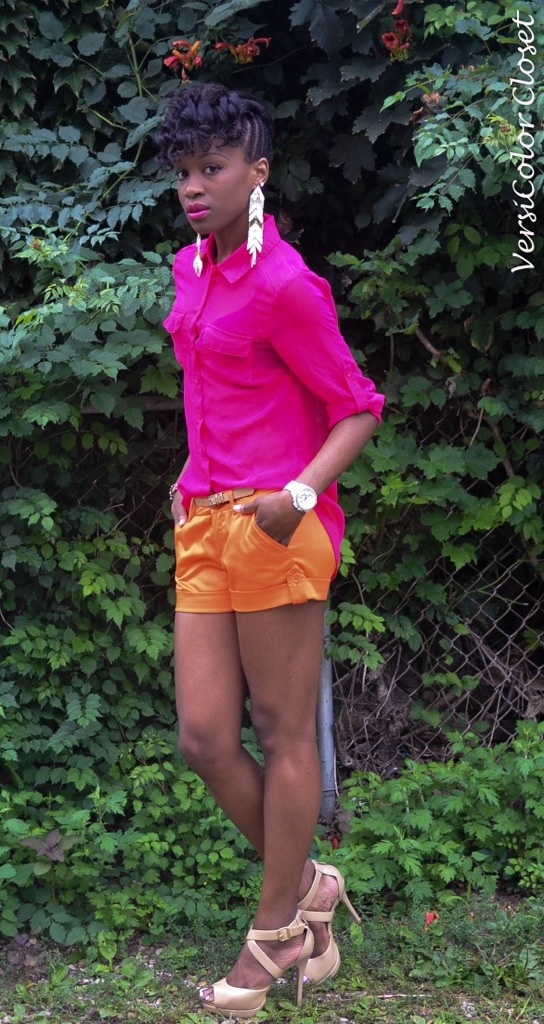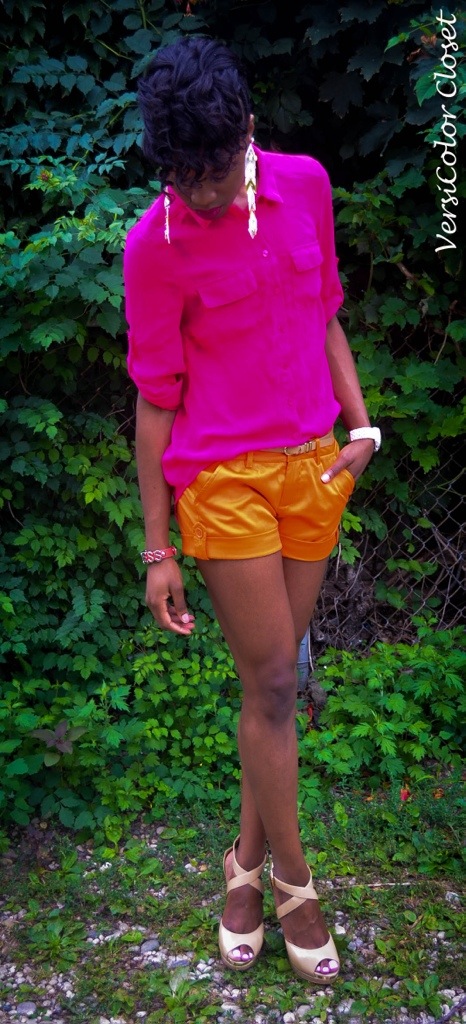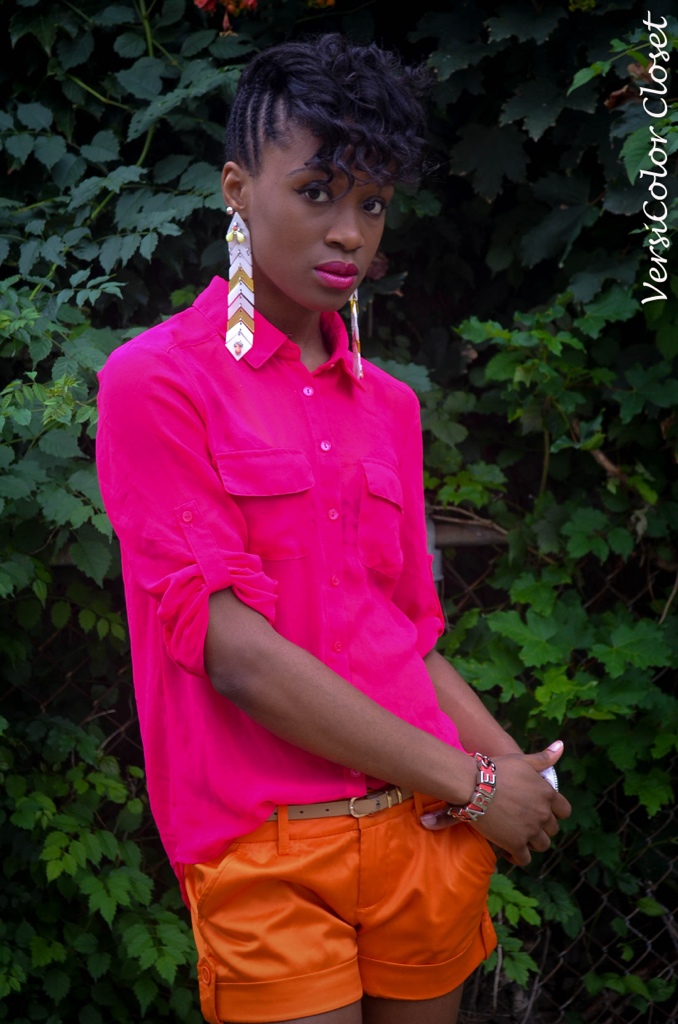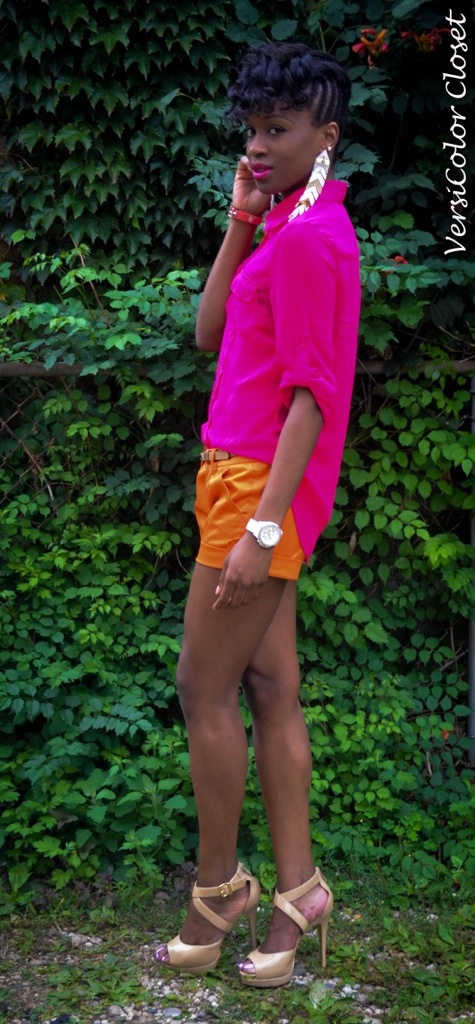 Outfit details: 
Top & shorts: Local boutique
Heels: Bebe
Earrings: Topshop
'Fearless' Bracelet: BCBGeneration – Available here
Watch: Michael Kors
Lipstick: Revlon Pearl Fuchsia Fusion (#657)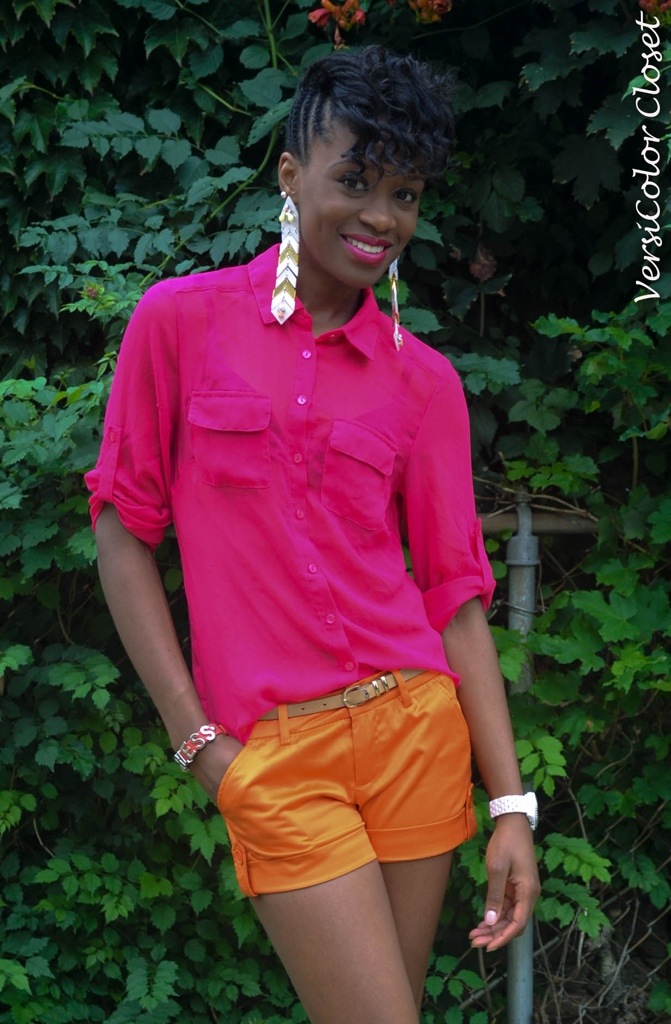 Big thanks to: Bc Oy Photography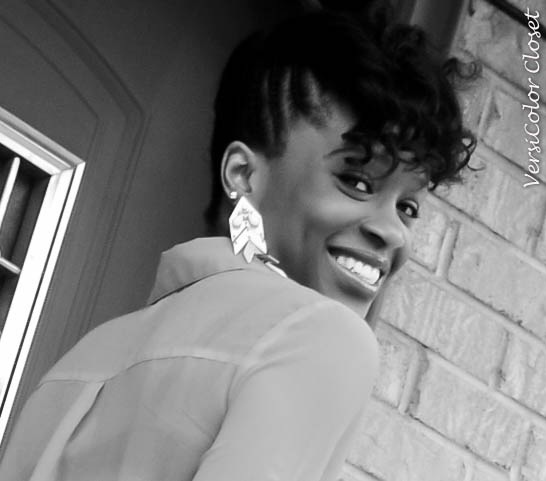 Happy Friday guys!
Just a quick bright outfit I put together in one of my favorite color combos (fuchsia & orange) – while fashionably enjoying what's left of summer. Color blocking is one trend that will never go out of style in my Versicolorful world, no matter the season!
Quick tip: If you are unsure about wearing brights, start by pairing two shades in the same color family and accessorize with simple jewelry and nude shoes. I hope this helps any one of you who want to incorporate more colors in your wardrobe and do not know where to start. Just take the risk! Here are a few colorblocking ideas for more guidance:
Disclaimer: I do not own the rights to the pictures below. They are Google images so please do not sue me!
To follow up with the quote above, here is a quick verse for those times in life you are paralyzed by fear: "For God has not given us a spirit of fear, but of power and of love and of a sound mind." 2 Timothy 1:7
I use my 'Fearless' BCBG bracelet as a reminder to overcome my fears and by doing so avoid missing out on once-in-a-lifetime opportunities.
Have a blessed and safe weekend!
Fear not!
Edwina