"Twenty years from now you will be more disappointed by the things that you didn't do than by the ones you did do. So throw off the bowlines. Sail away from the safe harbor. Catch the trade winds in your sails. Explore. Dream. Discover." ― H. Jackson Brown Jr.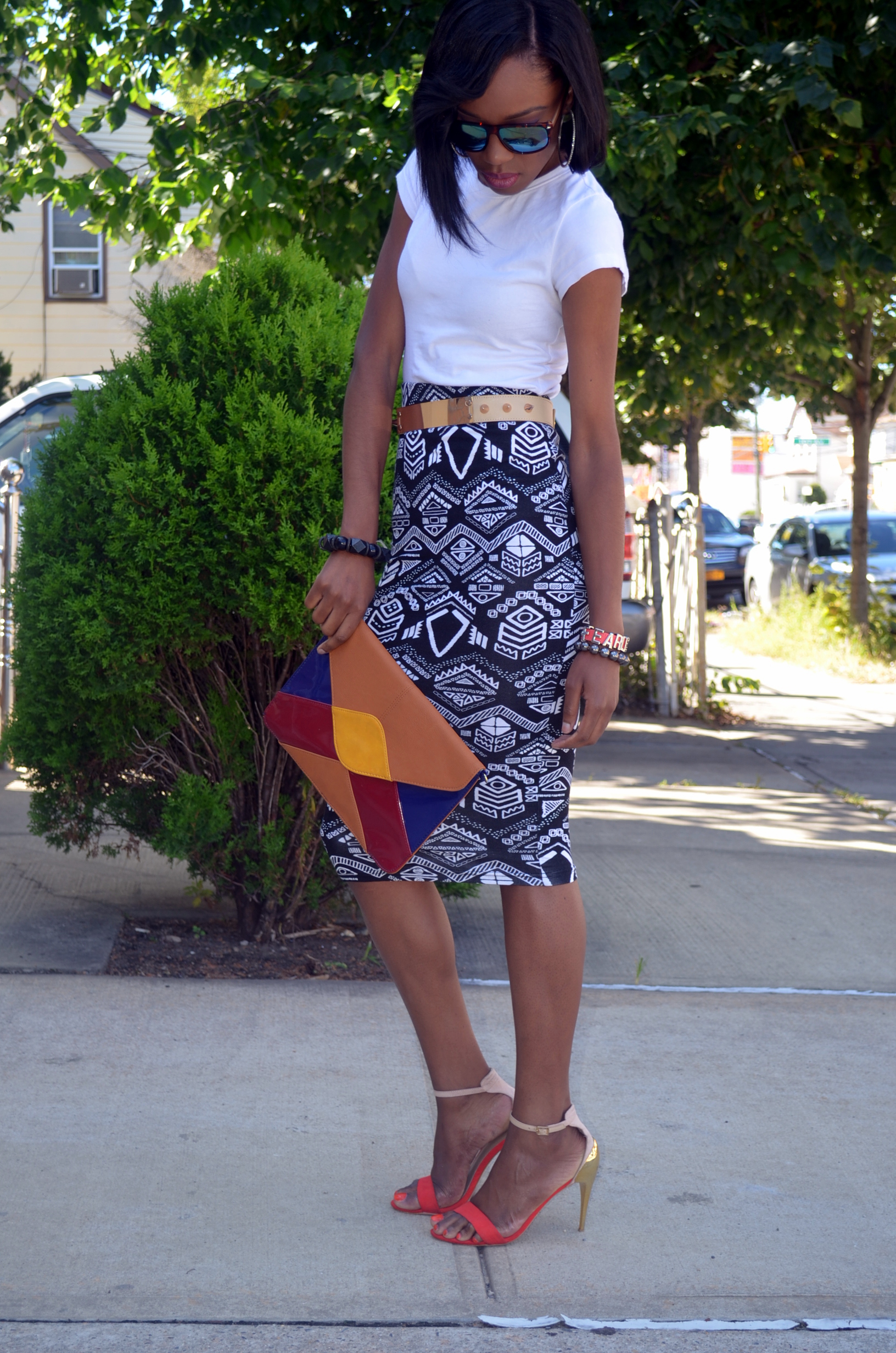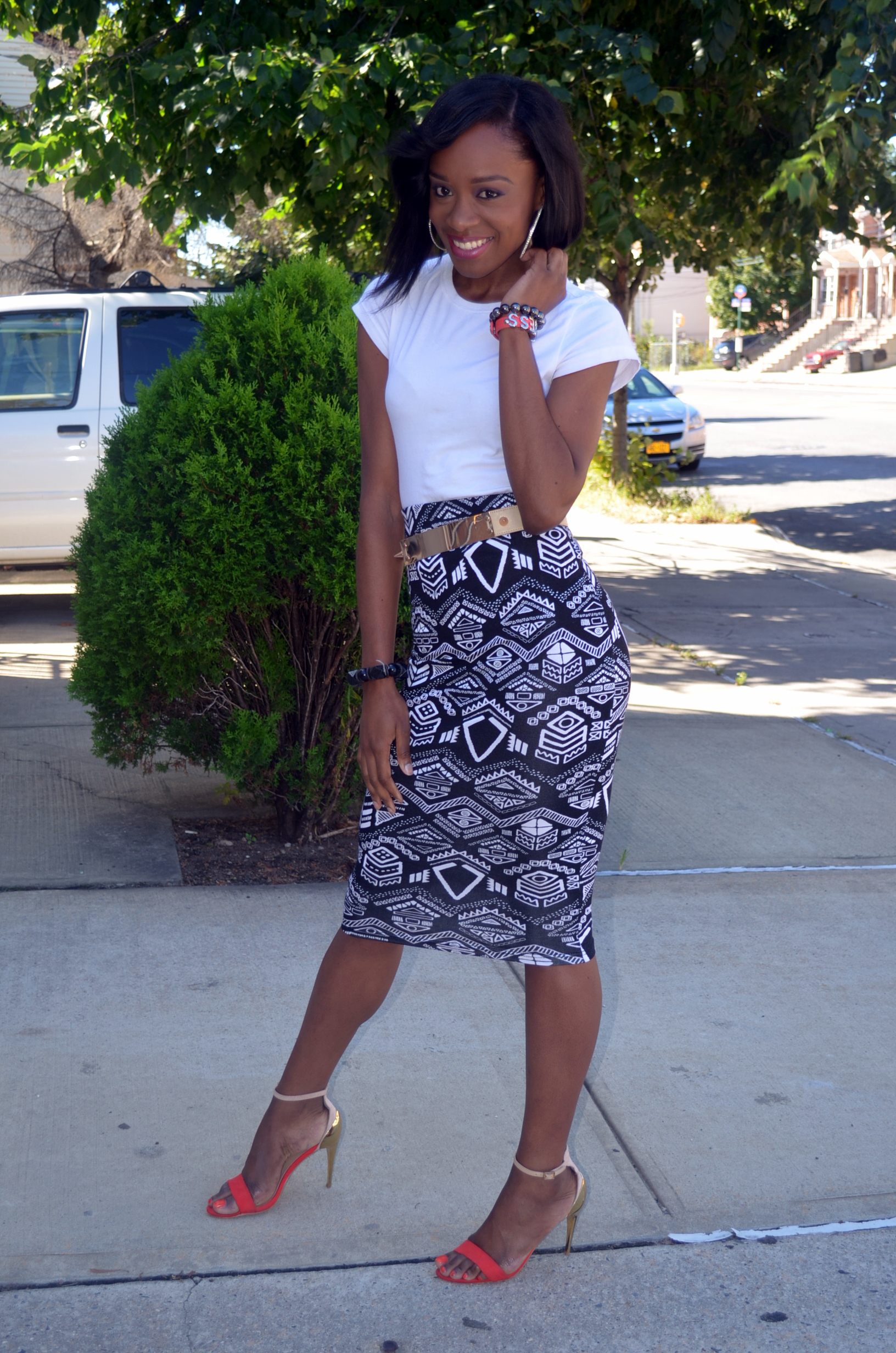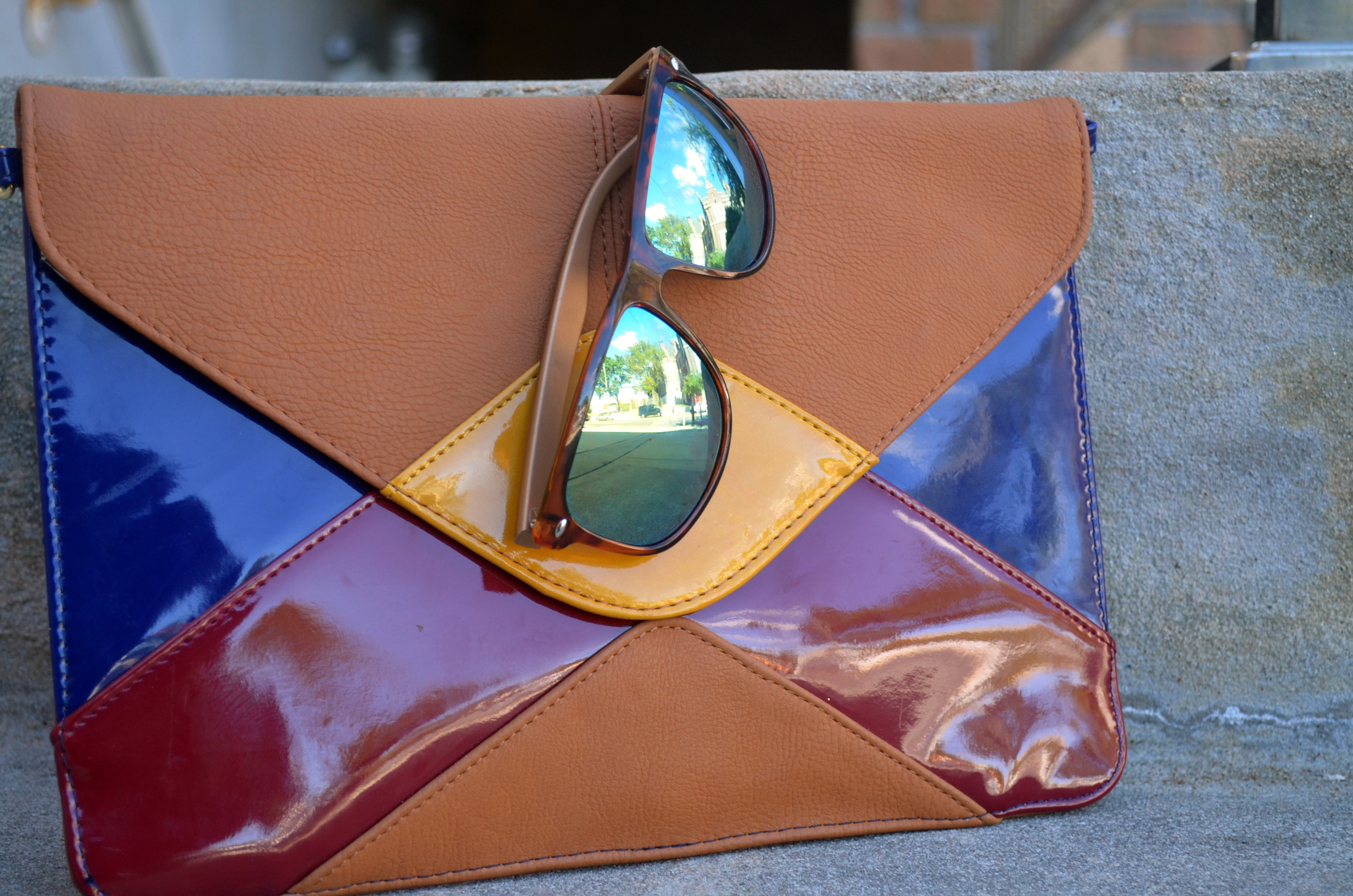 Credit: Bc Oy Photography (Unedited)
Outfit details:
Skirt: Rue 21 (c/o) – Shop other options here
Heels: Zara (sold out) – Identical here in nude and here in black
Clutch: Steve Madden – Similar
Mirrored sunglasses: Rue21 (c/o) – Options here
Spiked belt: Asos (sold out)
Affirmation bracelet: BCBG – Available at Macys and Nordstrom
Black and white: Everyone's wardrobe seems to overflow with these colors since classic monochromatic looks can be achieved with an endless combinations of the two. I realized I needed to rethink my shopping strategies when I was asked to wear a black dress to a fashion show some years ago and had to purchase one because all my dresses at the time were colorful. Since then, I must say I have improved in that department because I now own about 5-7 black dresses and surprisingly enough, I actually enjoy wearing these classic colors. I always naturally gravitate towards colors and prints not only in clothes but accessories and even home decor; for that reason, I don't even own a black purse. So that, along with more black and white clothes in general are definitely on my to buy list especially now that we're transitioning into fall. This goes to say, I was so excited when Rue21 gifted me this black and white skirt. Not only does it fit beautifully but the fabric is so soft, you're tempted to sleep in it.
I decided to keep the look simple by pairing it with a basic white tee but in true Versicolor fashion, shoes and accessories had to give a pop of color. I guess some things never change even when exploring and discovering new interests. The mirrored sunglasses, also gifted by Rue 21 added a bit of edge to an otherwise girly look.
What about you guys? Do you tend to gravitate more towards neutrals when shopping or do you prefer a pop of color in your wardrobe?
Are you willing to explore, dream and discover?
Edwina