"The reason it hurts so much to separate is because our souls are connected. Maybe they always have been and will be. Maybe we've lived a thousand lives before this one and in each of them we've found each other. And maybe each time, we've been forced apart for the same reasons. That means that this goodbye is both a goodbye for the past ten thousand years and a prelude to what will come."
― Nicholas Sparks, The Notebook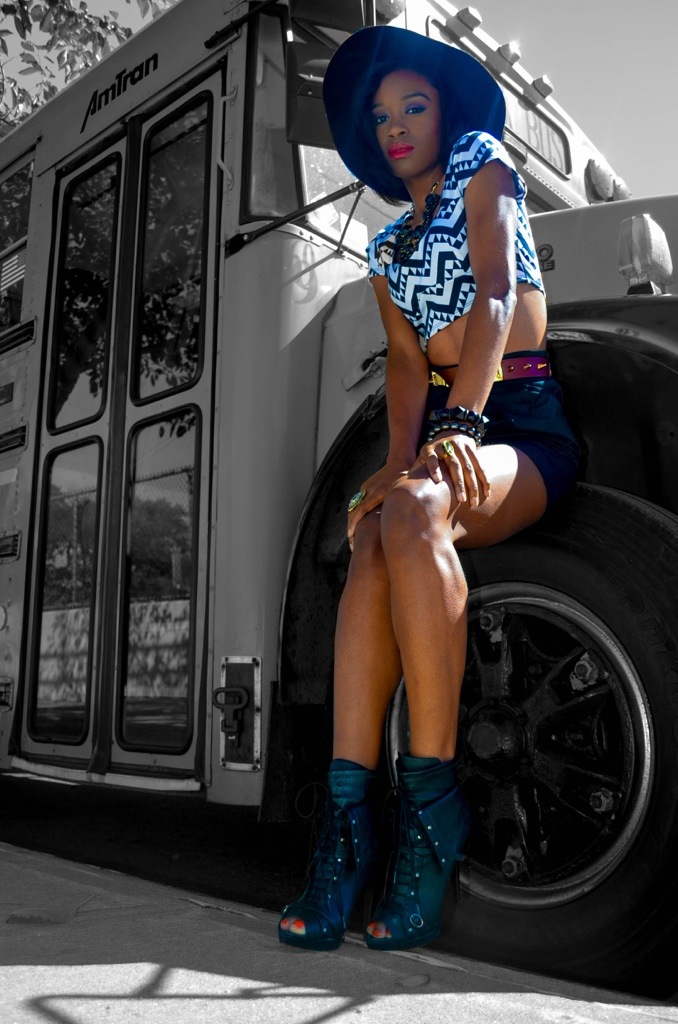 Mom always told me that some people will come in your life for a season and others for a lifetime, each for a specific purpose but I've learned that no matter the circumstances, saying goodbye never gets easier.
Today, I bid farewell to a special someone, closer to me than a sister, leaving for another continent for too many days, weeks and months than I care to count. The feeling is so bittersweet because on one hand, I want her to explore, dream and discover a new culture, taste different foods, learn a different language, and grow in the process, (as suggested by my last post) but on the other hand, I want her near me at all times, a phone call, a visit and a hug away. She is THAT special to me.
It's a blessing to have someone so close to you, who can help you grow in all aspects of life and who inspires you to be a better person. I am forever blessed to have her and I am already counting down the day til we will see each other again. I could not help but smile through the tears when I realized we got each other very similar 'going away' gifts. You know someone is in sync with another when they give each other the same thing 🙂
I will try not to let my sadness show through my next few posts; I thank heavens for technology, more specifically Skype, Wifi and Magic Jack. Being able to stay in touch regularly should make the distance feel a few thousand miles closer.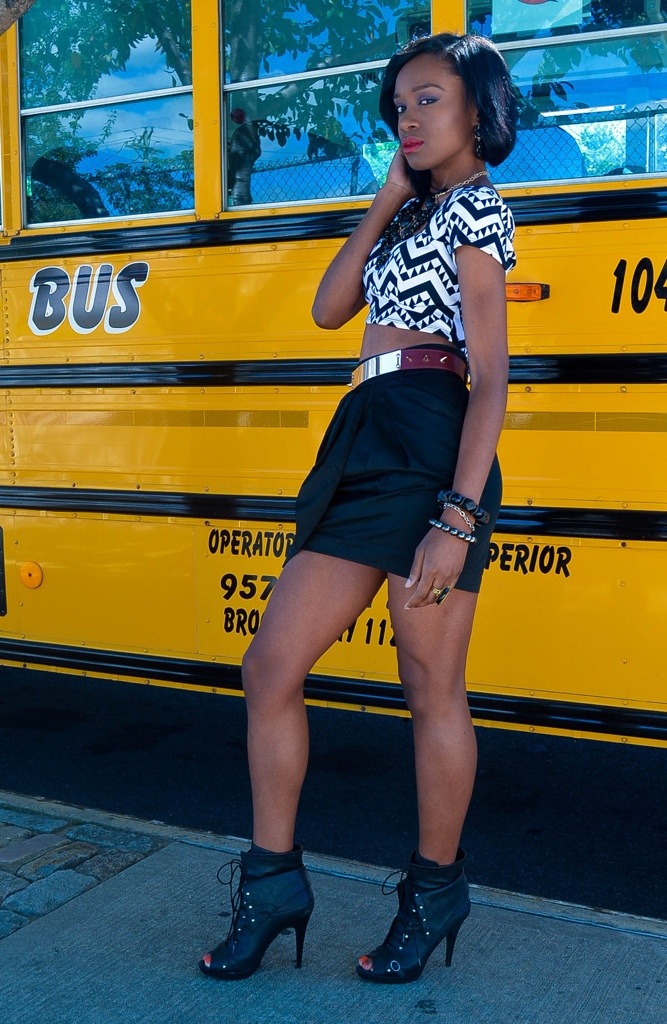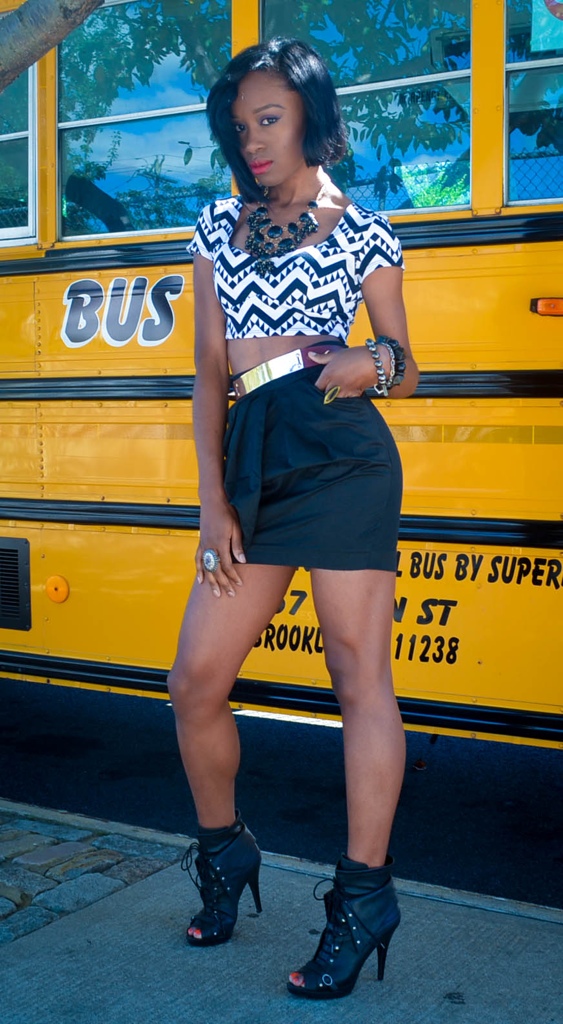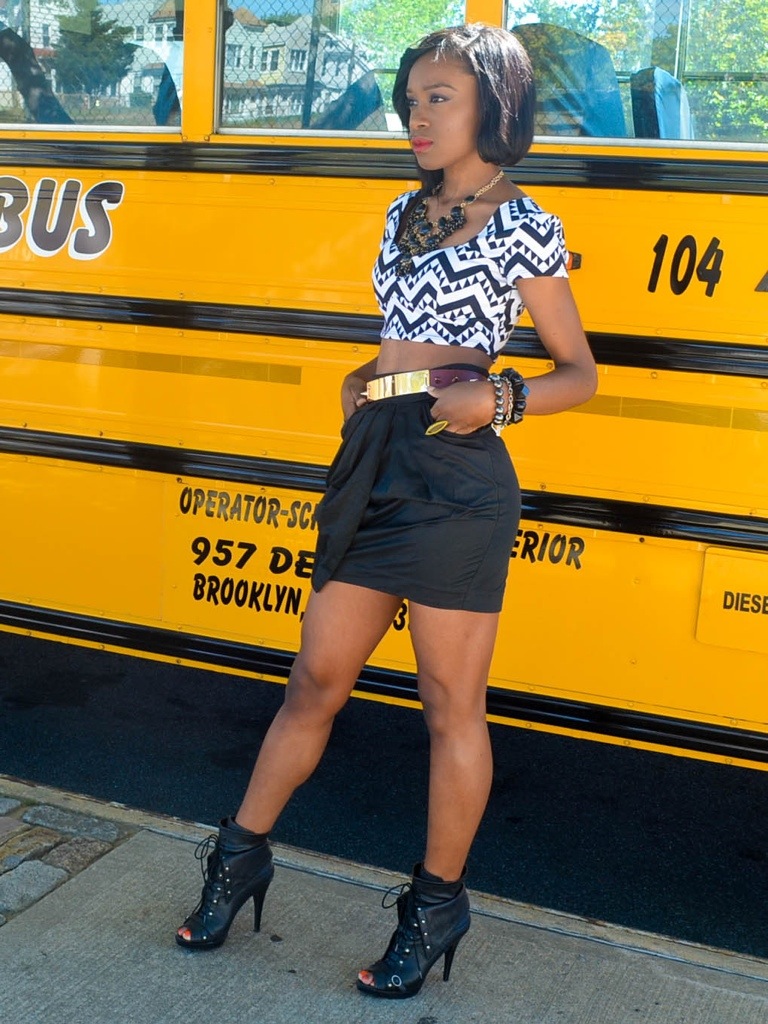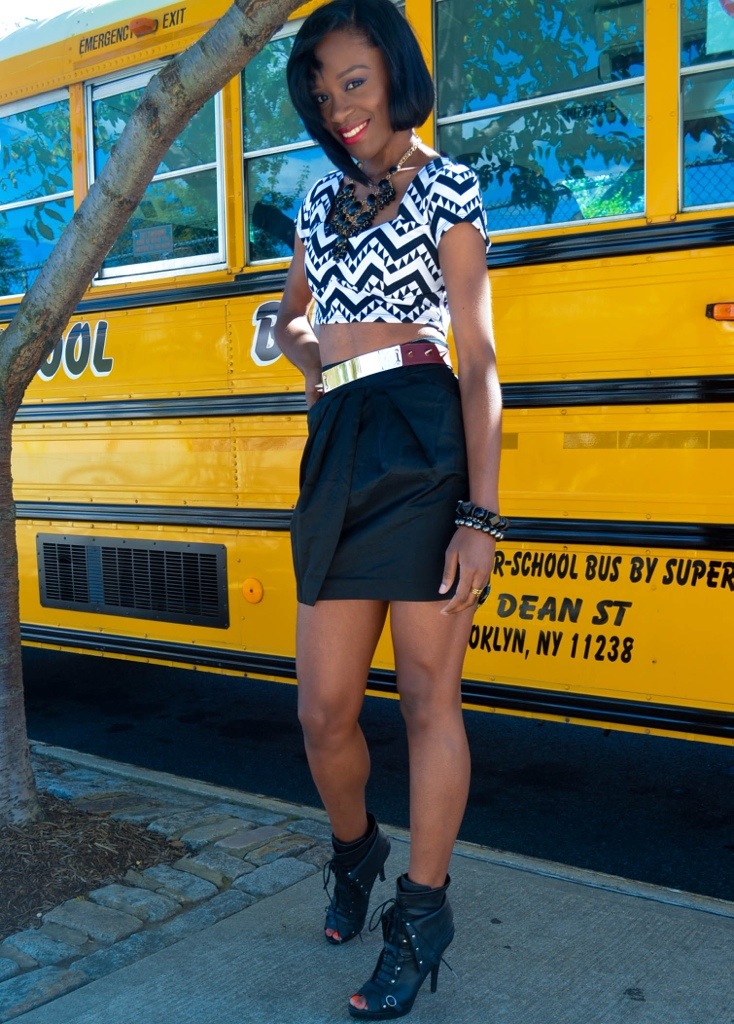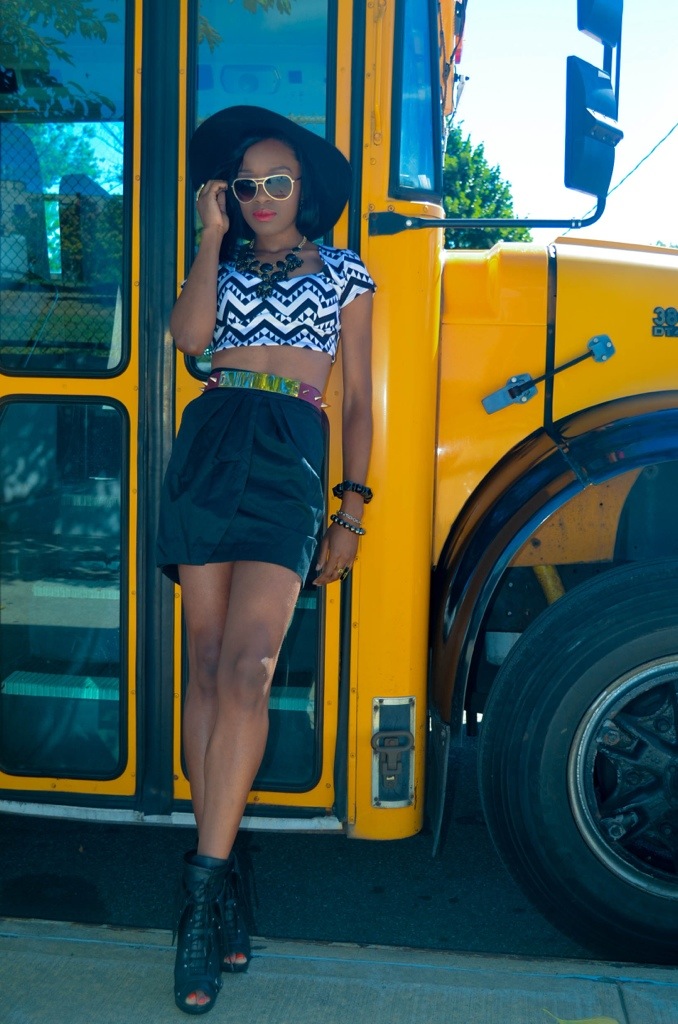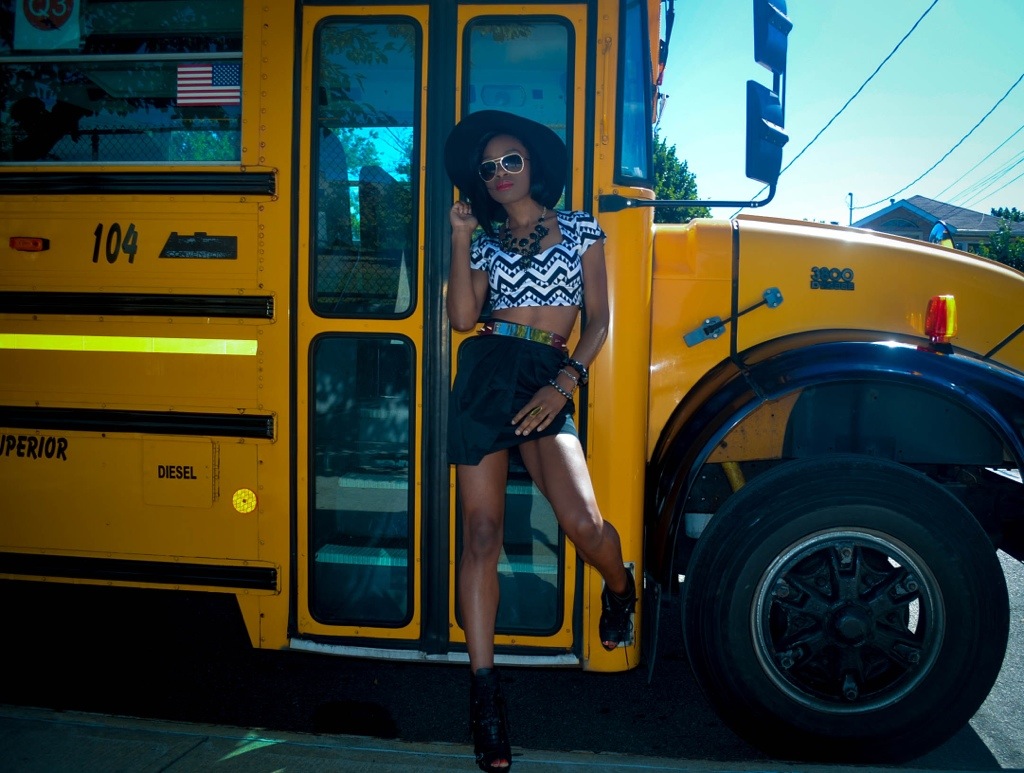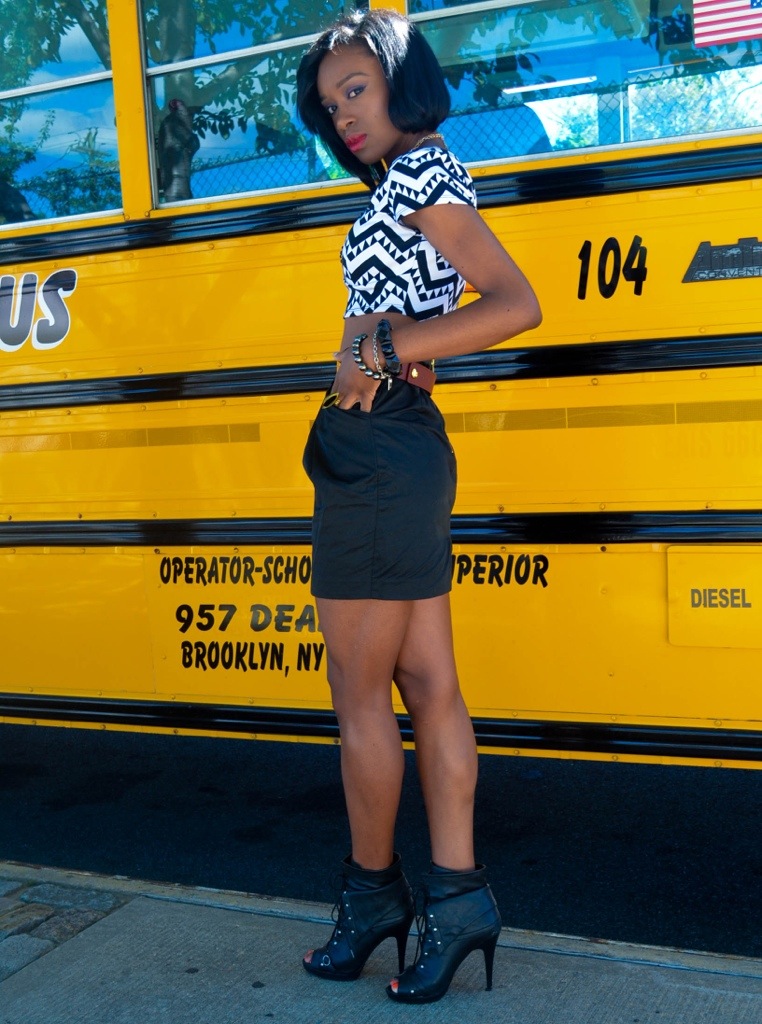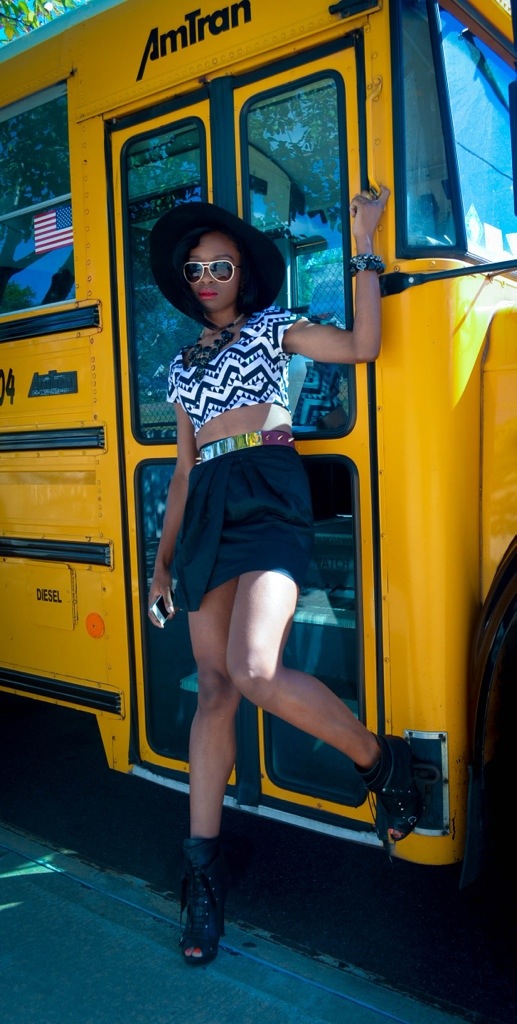 It's amazing how an outfit can have an impact on your attitude; As soon as I put this look together, I couldn't help but feel like a rock star, hence the somewhat fierce and atypical non-smiling photos. I'm guessing it's the boots and spiked belt that added a bit of edge to the look. I hope you guys enjoy it.
Outfit details: Crop top: Rue21 (c/o) // Skirt & hat: H&M // Belt: Asos (sold out) // Booties: BCBGeneration // Sunglasses: Aldo
Credit: BC Photography