"You can fool all the people some of the time, and some of the people all the time, but you cannot fool all the people all the time." — Abraham Lincoln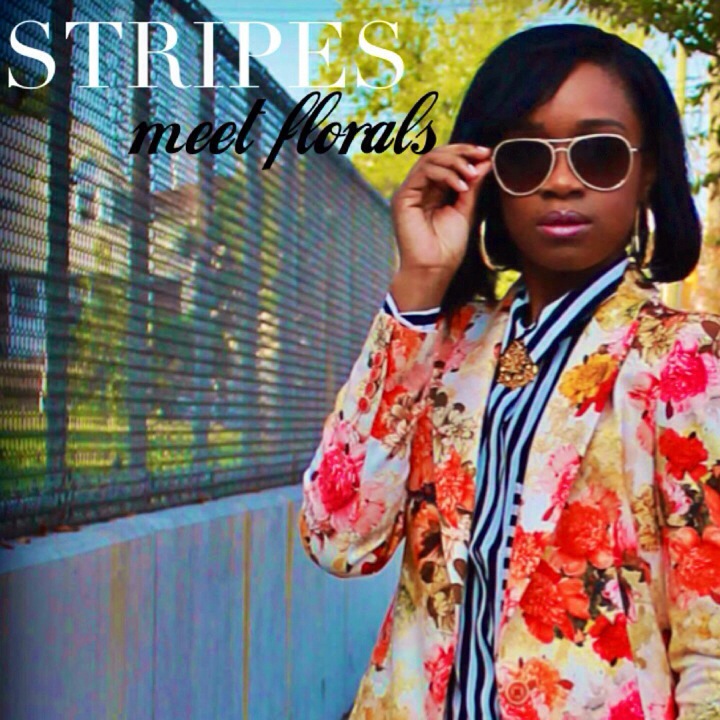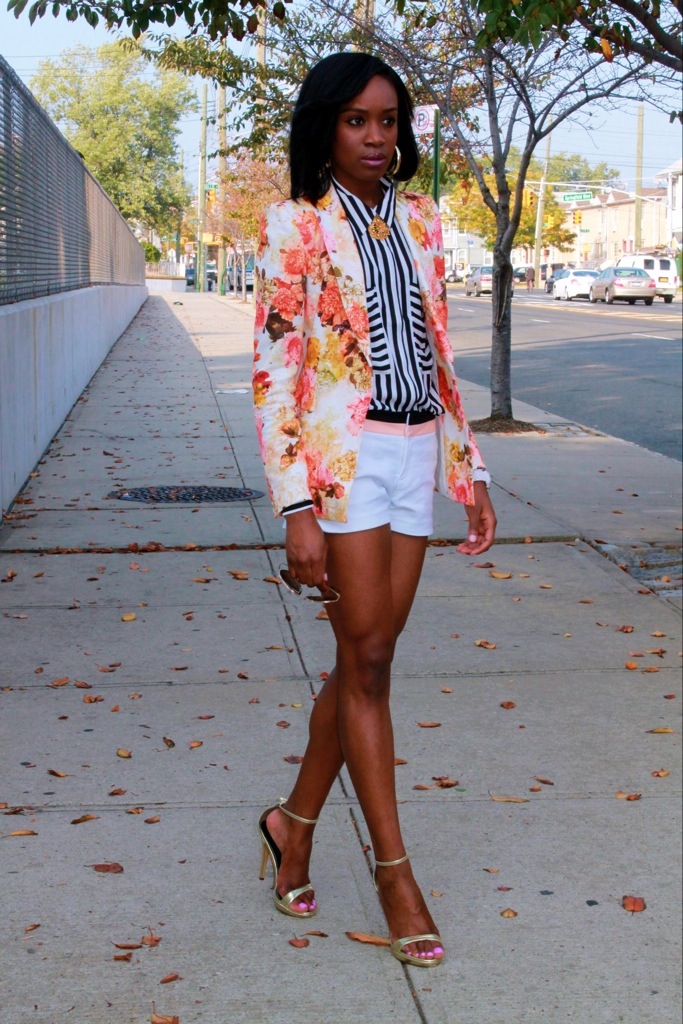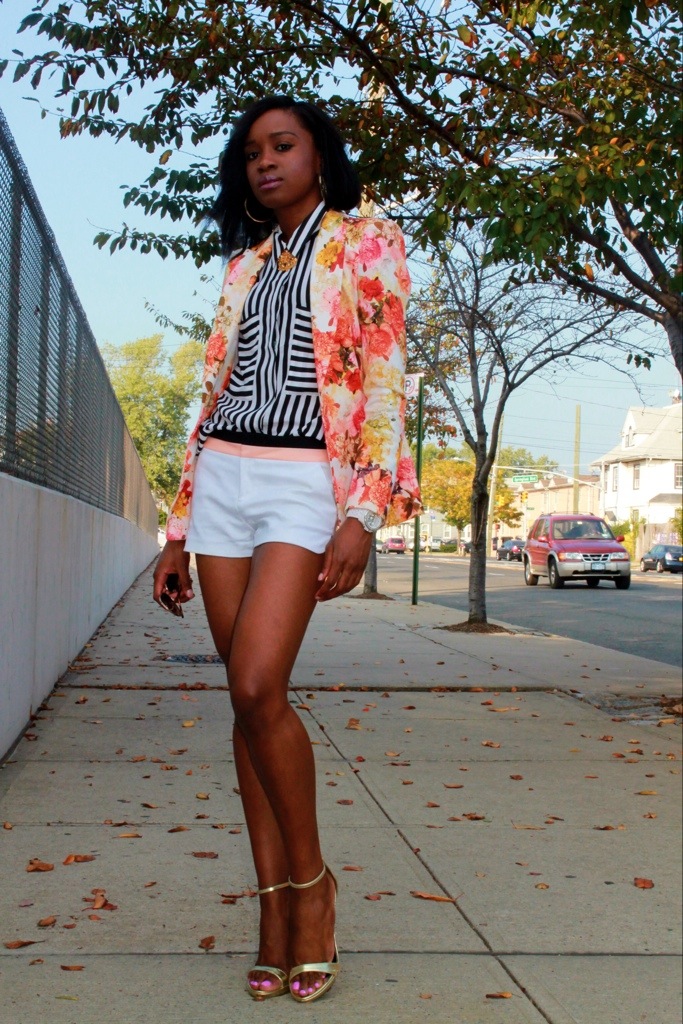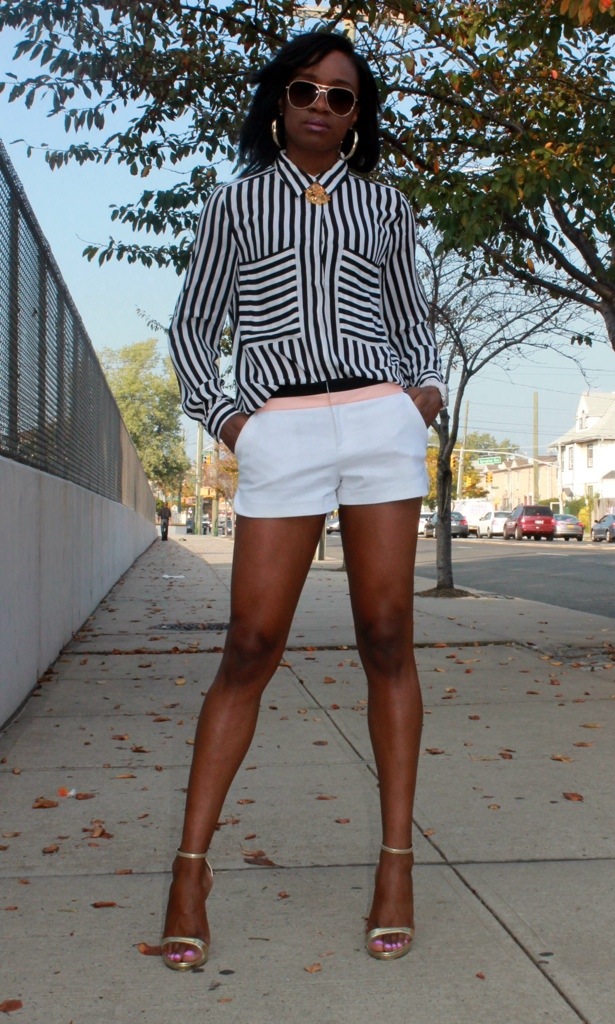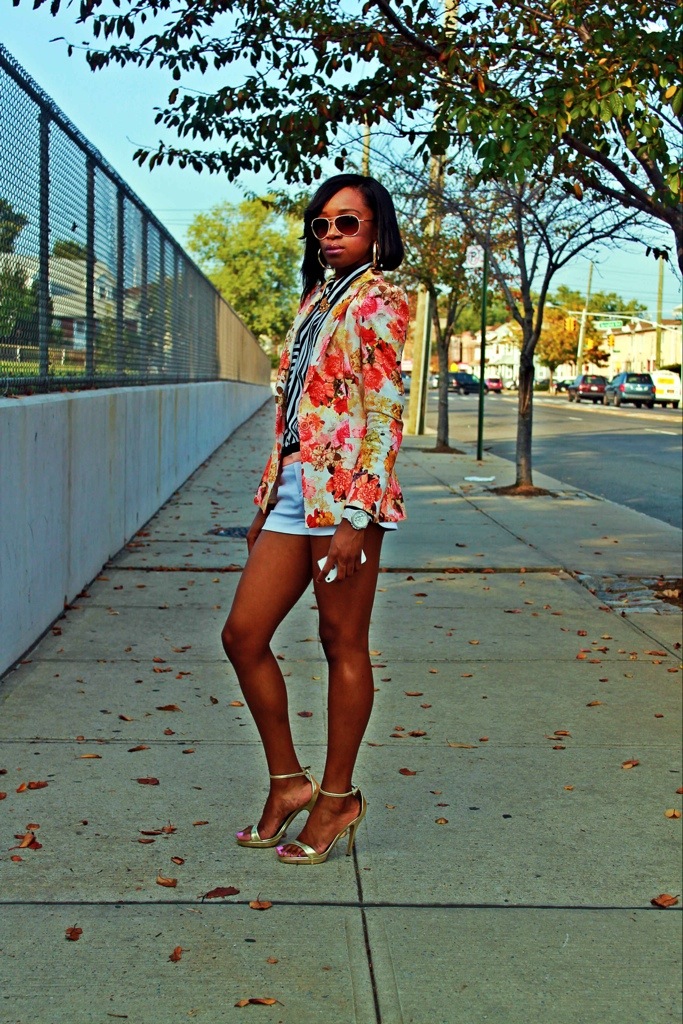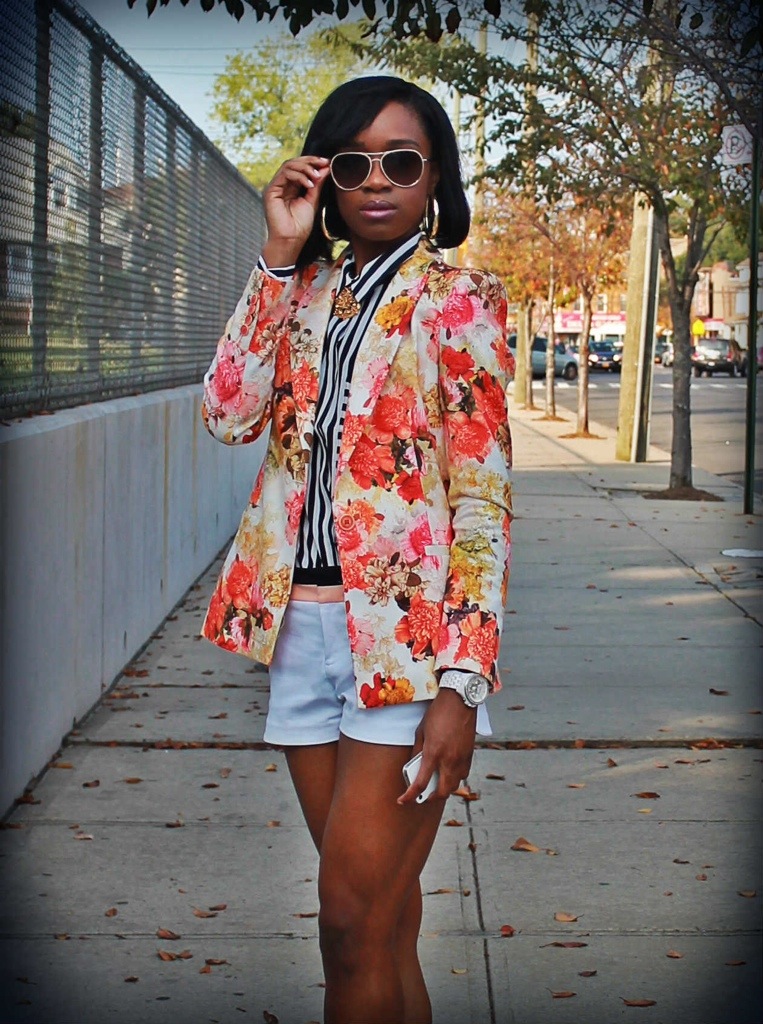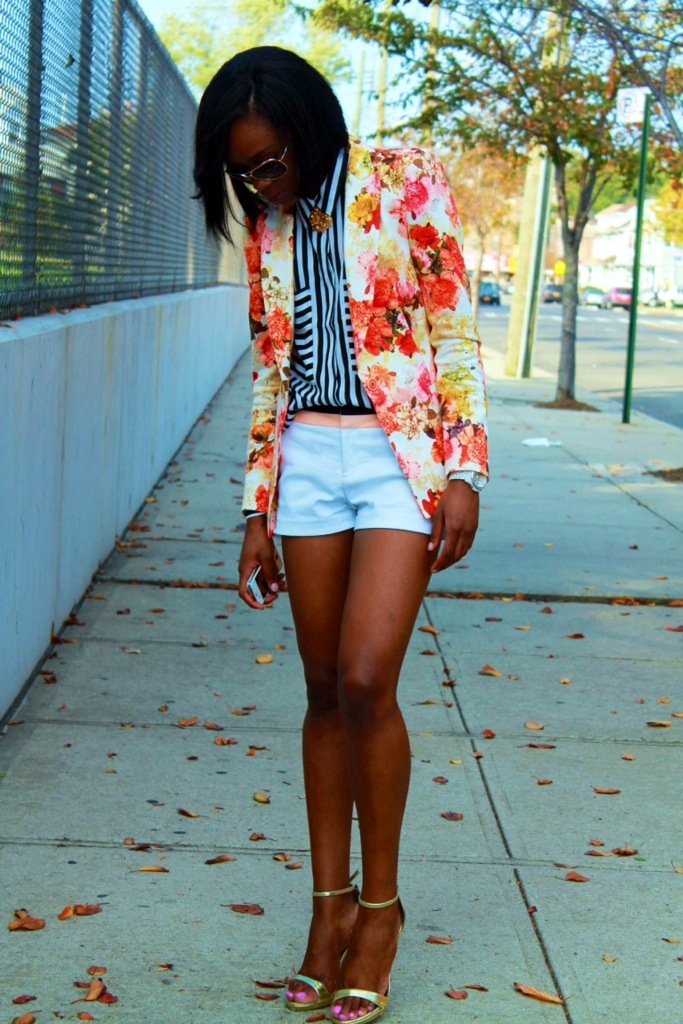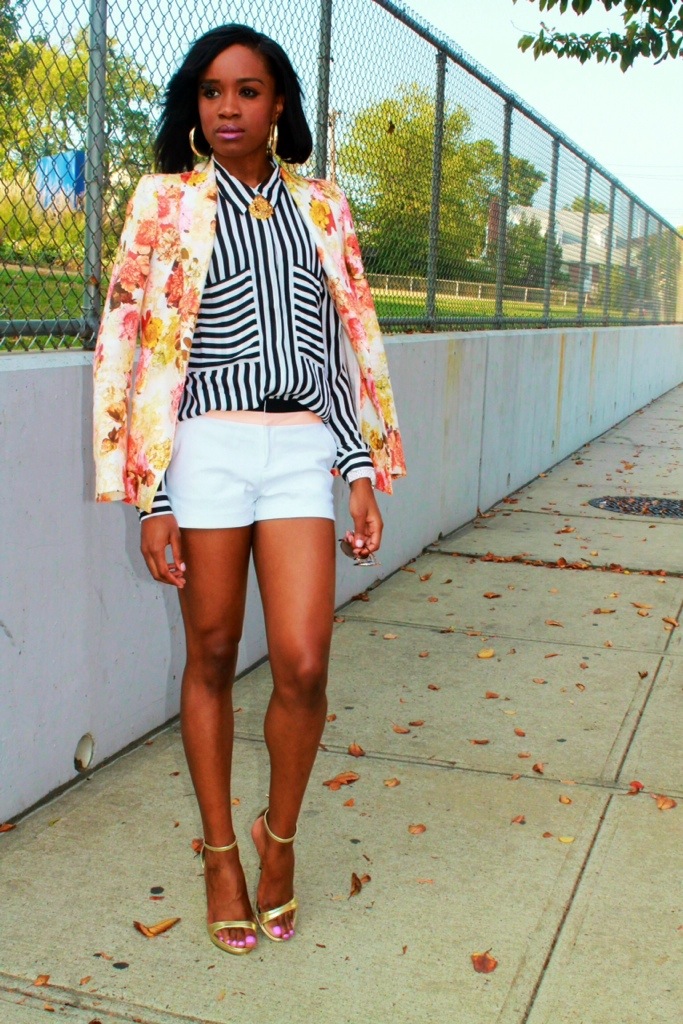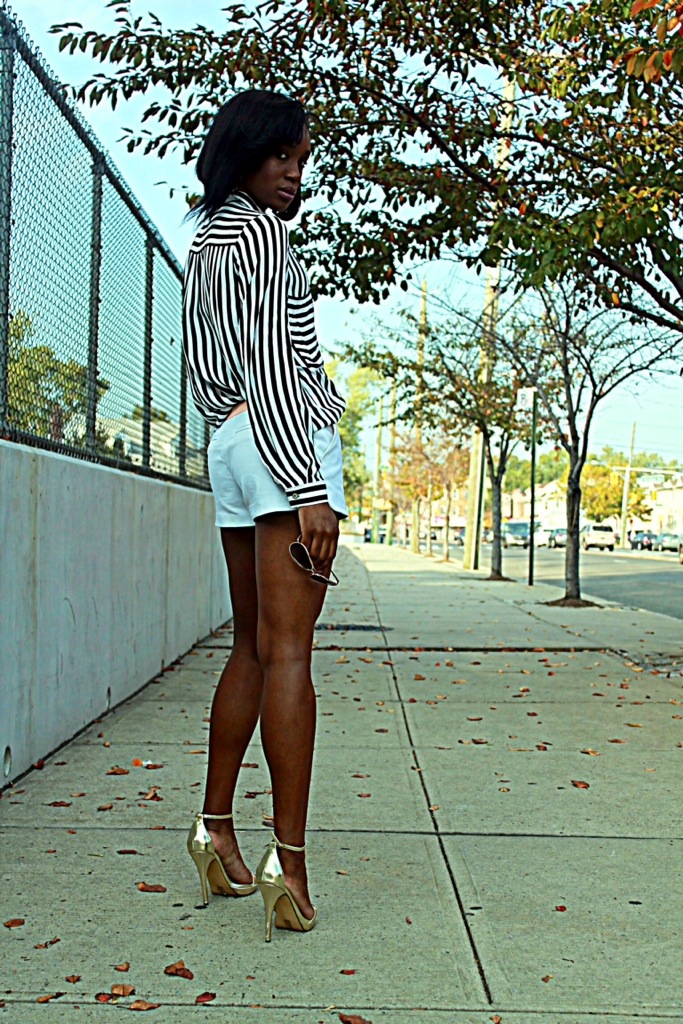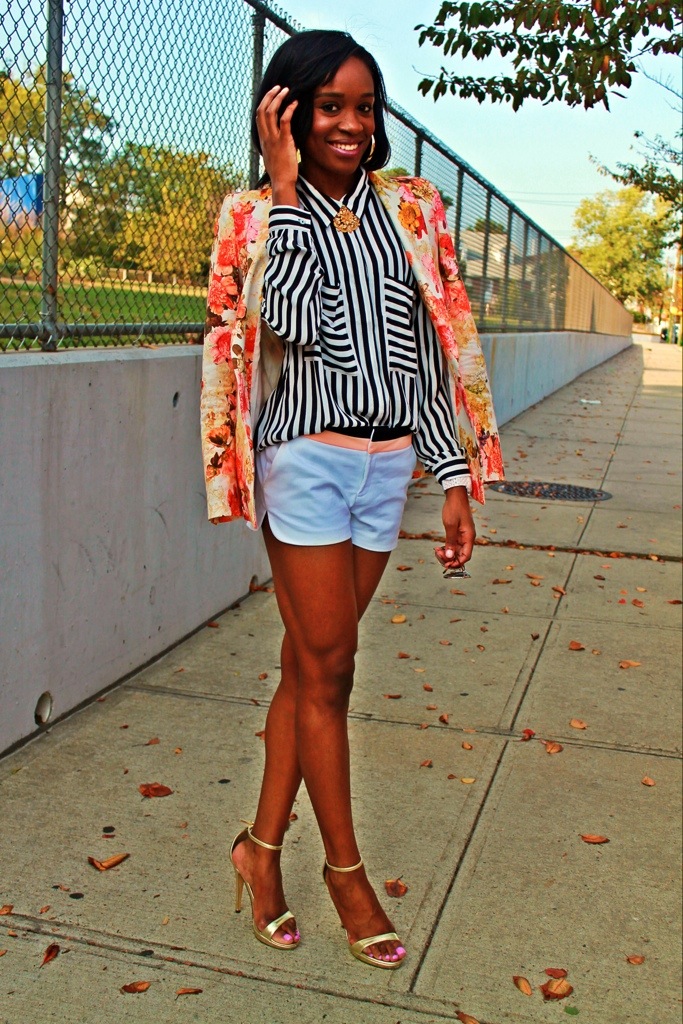 Hello everyone,
I hope that your week started out on a good note. As for me, it's a busy one but I'm on a mission to keep up with my blog's posting schedule even if it means blogging during my lunch break at work.
This look is officially one of my new favorites. I love mixing prints and it is a proven fact that stripes and floral prints pair well together. The white in all three items brought the look together flawlessly if I may say so myself. Perfect look for dinner or a night out on the town when it's still warm enough to wear shorts and starting to get cool enough to wear a blazer.
I hope you guys enjoy this look. Be sure to comment below and let me know your thoughts. It's always good to hear from you all 😉
Outfit details:
Shirt: Forever 21 or this
Shorts: Forever 21 – sold out – (Previously worn here)
Blazer: Zara – sold out – (other ways to wear in this post) – Identical here
Heels: Michael Antonio via heels.com
Brooch: Borrowed from mommy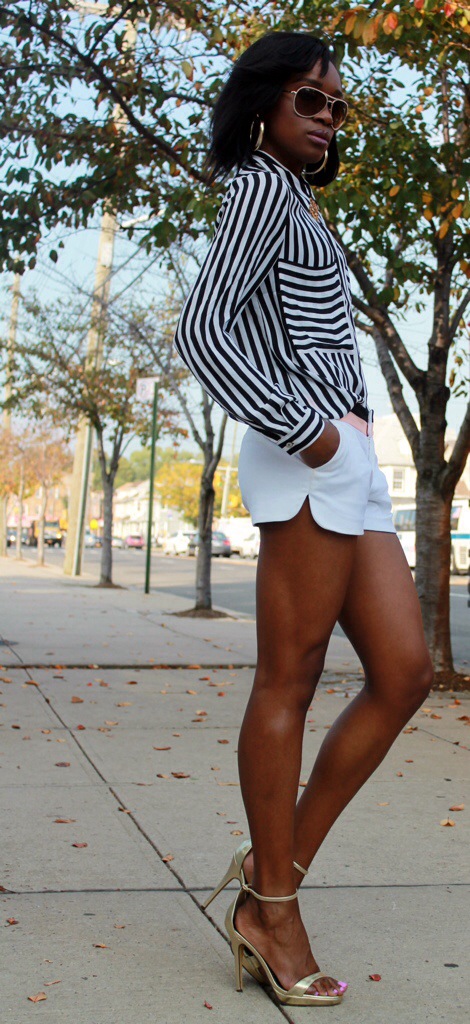 Big thanks to my partner in crime, Malita for these awesome pics. You may check out her inspirational fashion blog here: Maliny Collections
Until next time,