"Reinvent new combinations of what you already own. Improvise. Become more creative. Not because you have to but because you want to. Evolution is the secret for the next step." – Karl Lagerfeld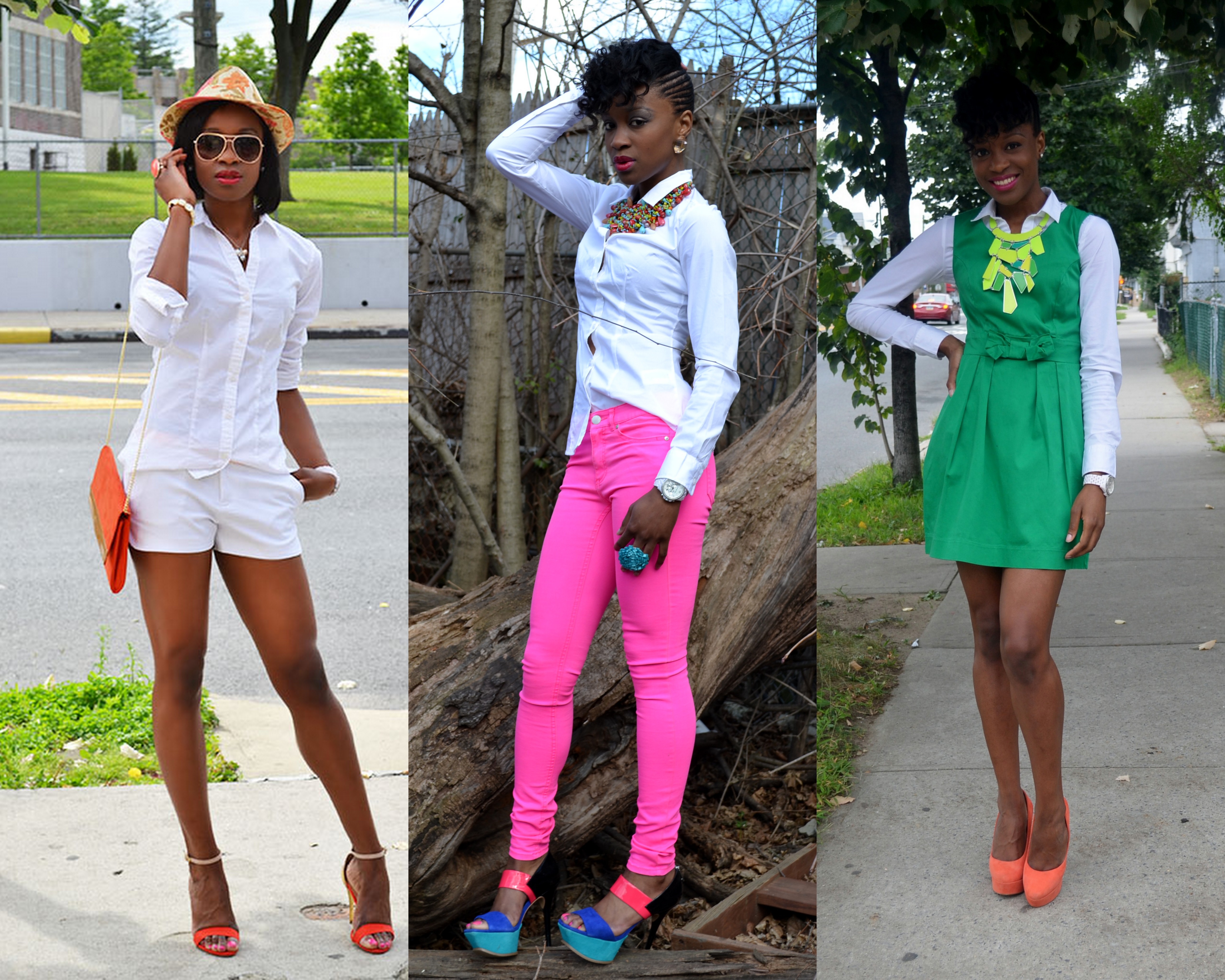 The above quote is just so perfect for my wardrobe remix posts. Dressing well and having a sense of style does not entail constantly buying new clothes straight off the runway. By using your imagination and creativity, you're able to express yourself through your wardrobe by mixing modern and vintage, high end and high street, casual and dressy to achieve a look that will have you walking with your head high, and full of confidence.
A white T-shirt is one of those staple items that can be worn all year long no matter the season, and in so many ways. Here is how I switch it up everything I wear my favorite one from H&M:
1.  For this outfit, I paired my white shirt with matching shorts for a fun, fresh and chic look and added a pop of color with orange accessories.
Outfit details: 'Snow white with a touch of orange'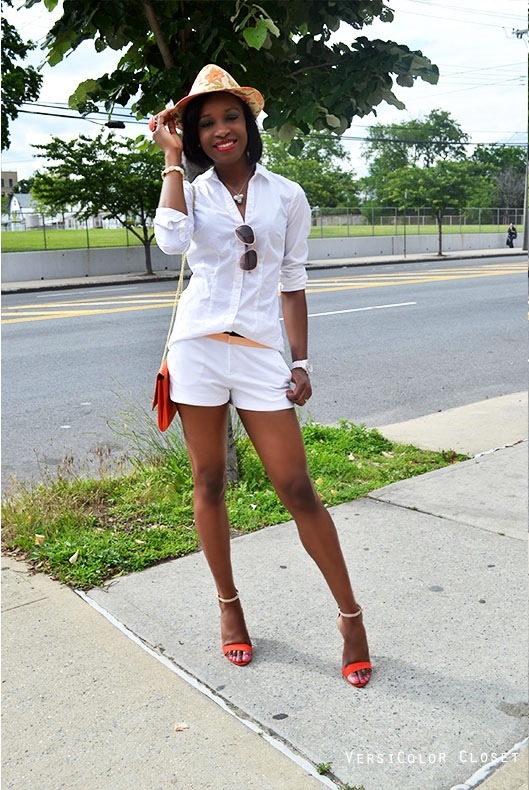 2. During the warm summer days, a white T-shirt can easily help tone down the brightness of your neon bottoms.
Outfit details: 'Rose'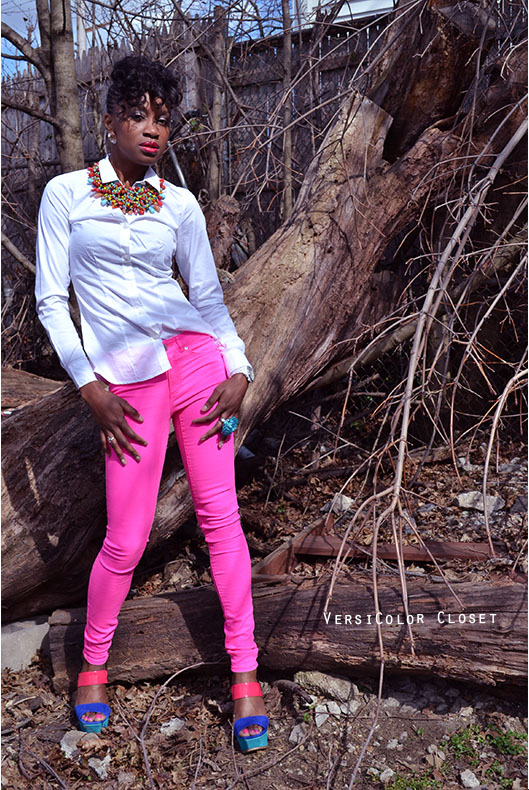 3. While transitioning from summer to fall, a basic button down can be worn under your summer dresses for an effortless look.
Outfit details: 'Green dress: From summer to fall'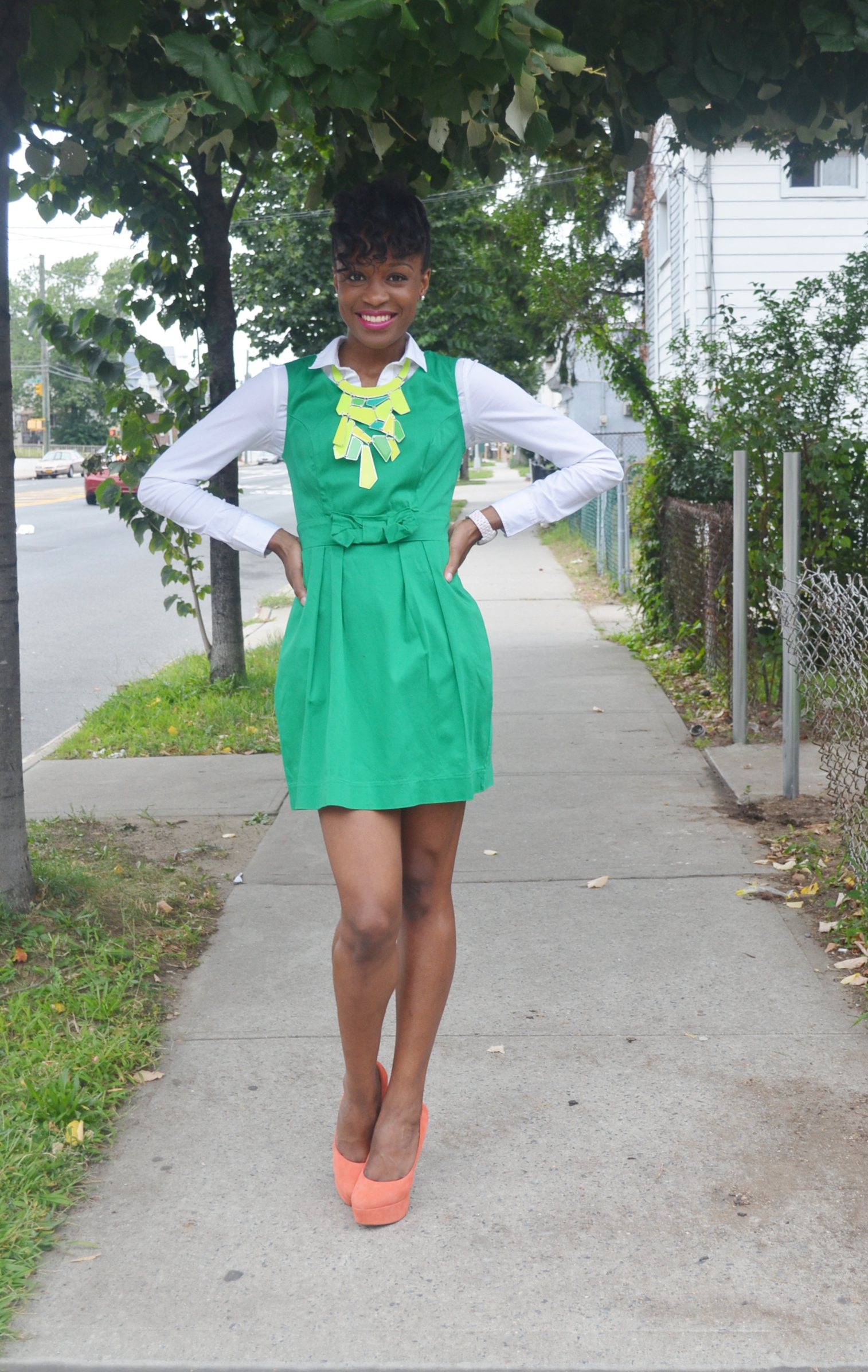 Which look is your favorite?!
Thank you all for stopping by!
Love,