"It's the questions we can't answer that teach us the most. They teach us how to think. If you give a man an answer, all he gains is a little fact. But give him a question and he'll look for his own answers." Patrick Rothfuss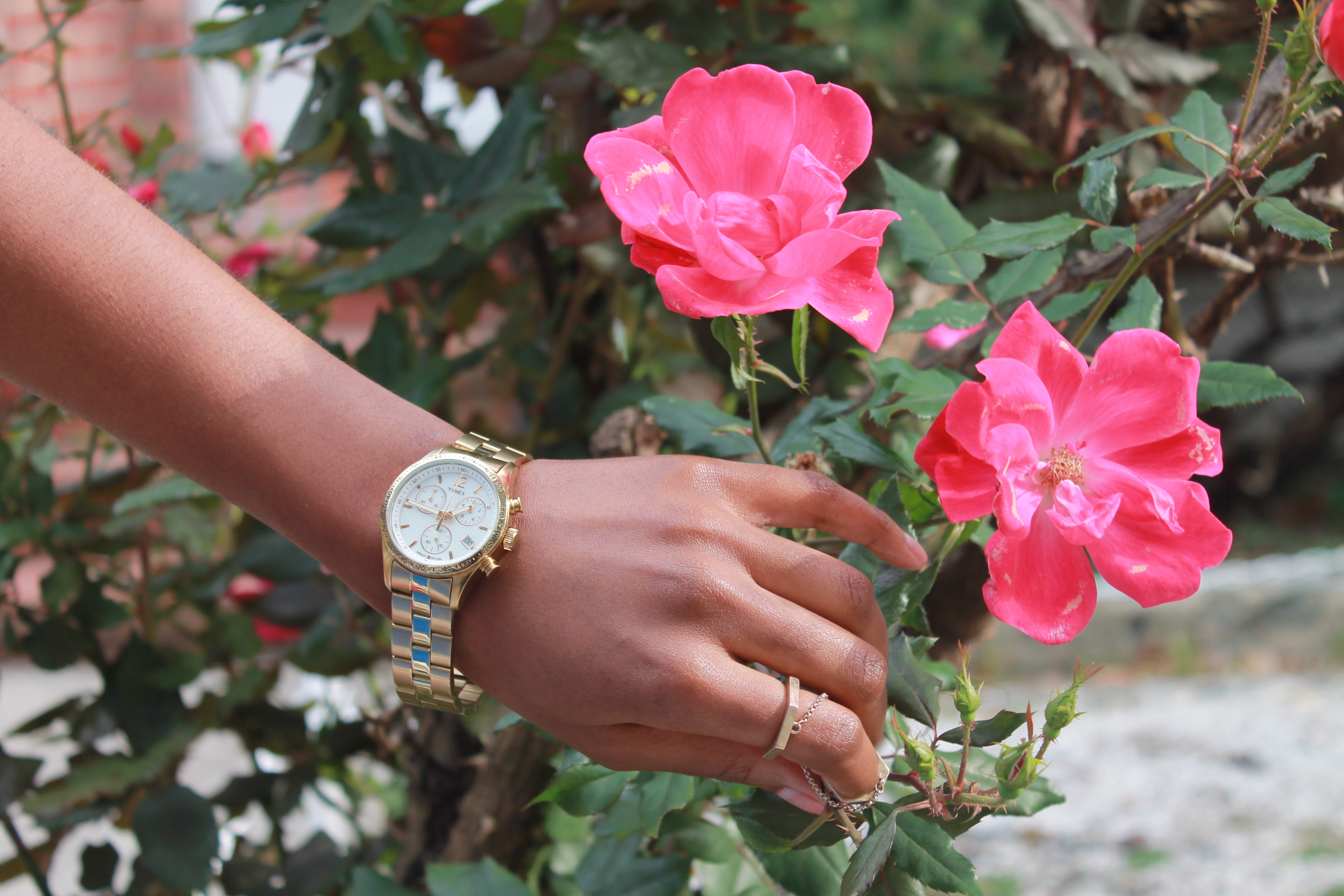 Outfit details: Sweater (old) // Shorts: Bebe (old) // Combat boots: c/o Rue21 – Available here in Black & Olive // Watch: c/o Timex
Happy Wednesday my loves!
I hope everyone had a great one. I was off today so a relaxed look was just what the doctor ordered. Fall has been upon us for weeks here in NYC but today wasn't too cold thankfully so I managed to get away with wearing shorts during the day.
I have had these combat boots for a while and haven't gotten around to wearing them. They were gifted to me by Rue 21. I really like the print on the inside of the boots so I decided to fold it over and honestly, I had no idea what I was doing so I had to run to my sister for help. Lol:) I'm used to wearing my heels so this was a well needed change. And speaking of gifted items, I was in awe when Timex reached out to me and asked me to pick out a watch I wanted. It was an easy choice since I have wanted a gold watch now for a while. I was so excited to wear it that I didn't even bother to get it re-sized first; I'll get around to it eventually. I am totally in love with it.
A pair of over-the-knee socks helped to keep my legs warm and to finish the look I opted for my comfiest sweater ever which you guys might have seen in the post titled Studded sweater. I hope you guys enjoyed my casual look.
Until next time,