"The will to win, the desire to succeed, the urge to reach your full potential… these are the keys that will unlock the door to personal excellence." -Confucius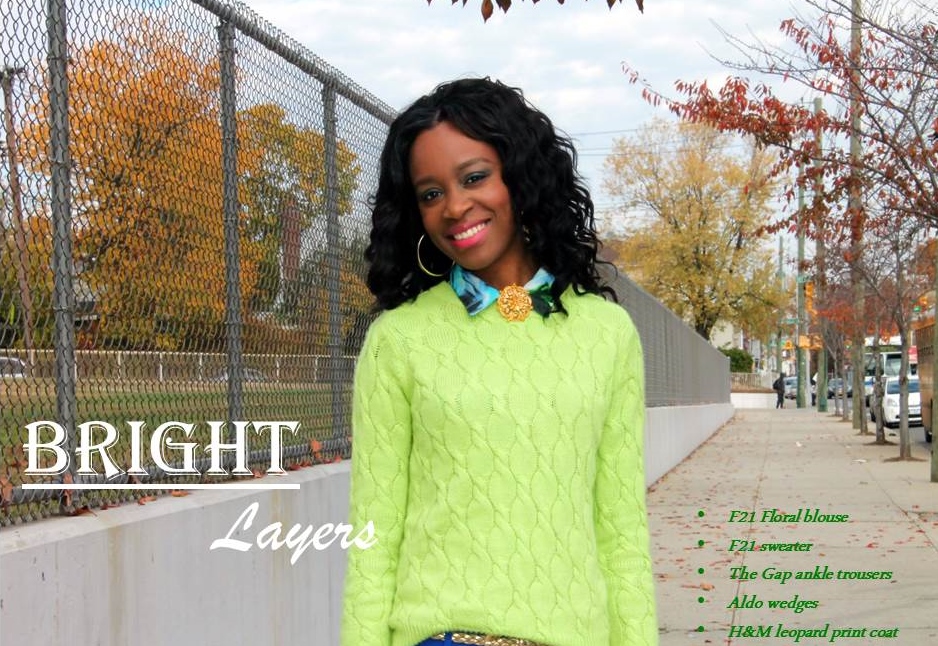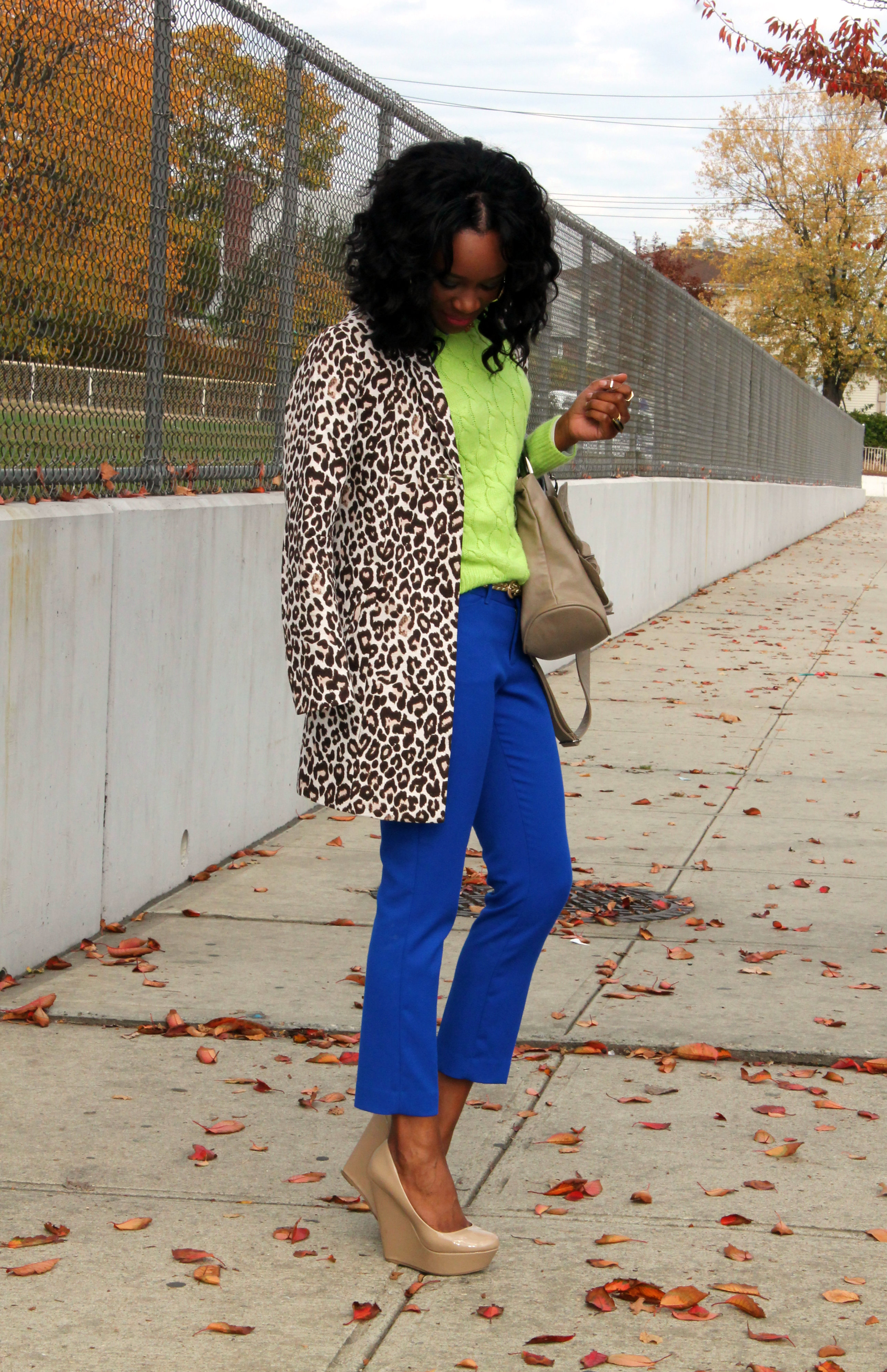 Hi guys!
I hope every one of you had a great weekend:-) Mine was quiet as I like it to be, but unlike most of you who are off today for Veteran's day, I have to be at the office. Do I have any Army, Air Force, or Marine Corps followers? Happy Veteran's day to you all and thank you for your service:-)
In my last post "Roar" in which a little leopard print dress was featured, I talked about my love for everything leopard. So here we are again in this post with a leopard print coat, which I used as a neutral to tone down the bright colors of the look.
Layering is crucial nowadays because the temperature changes dramatically from day to night here in New York. I think the key to layering successfully is to start with lightweight items that won't get bulky underneath your layers.  At any rate, I am not giving up my bright colors yet, if ever.
Side note: I think I look so sleepy in these pictures simply because these shots were taken first thing in the morning prior to my cup of  coffee so bare with me. I am absolutely not a morning person.
All items in this look besides the coat have previously been posted on this blog  (here & here) – but just paired differently. All details are on the first photo. I will be including links to 2 gorgeous and affordable leopard print coats below since mine is sold out. Have a blessed week darlings!
Option 1: MissSelfridge – available in all sizes from 0 t0 12 – $95.00
Option 2: BB Dakota available at Nordstrom in all sizes from XS to Large – $99
Until next time,