"We live in an age, in an era where there is so much negativity, there is so much violence in the world, there is so much unrest and people are at war, that I wanted to promote the word love and red signifies love." Elton John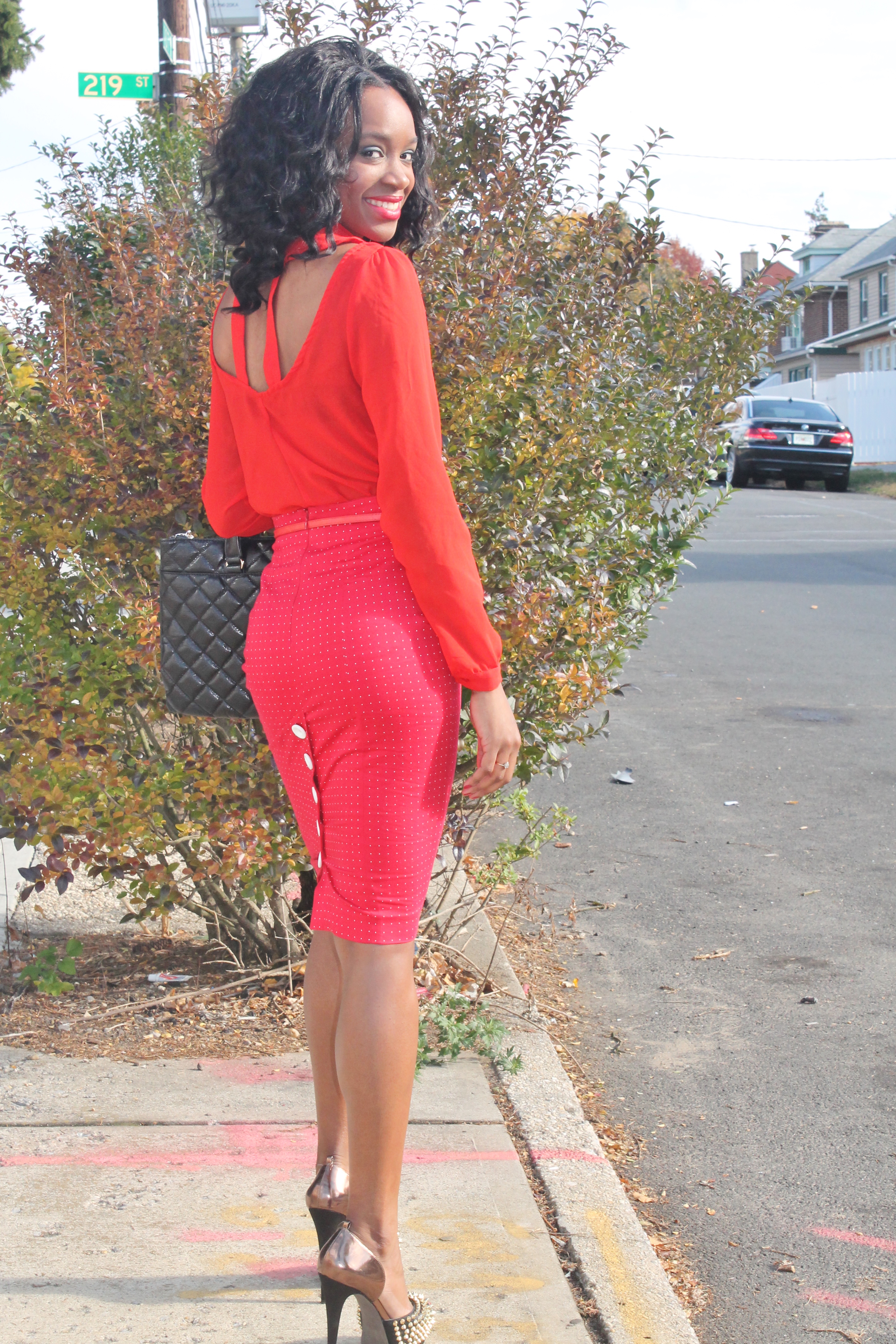 Blouse: Charlotte Russe // Skirt: Bebe (old) // Heels: Steve Madden Obstcl (old) // Bag: Kate Spade (sold out)
I remember working a front desk job years ago where I handed an Asian customer a red pen to sign her credit card receipt and she refused to do so because the pen was red. Apparently, where she's from, the name of the dead is commonly written in red so it is bad luck for the living to write their name in said color. Interesting right?!  Though commonly associated with danger, anger, passion, beauty, and blood, this fiery color looks great on most if not all skin tones.
Many celebrities and fellow bloggers have rocked monochromatic looks flawlessly but one of my favorites was the all red look that Soraya of Style is my thing wore the second day of last year's London Fashion Week. She nailed the look with red trousers, red pumps and a red coat!
I hope you guys enjoyed this post and feel free to check out my previous monochrome looks in white, yellow and black.
PS: If you're in the NYC area, don't forget to RSVP to my meet-and-greet scheduled for December 5th, 2013 by emailing me at versicolorcloset@gmail.com. Would love to meet and mingle with you all 🙂


Photographed by Maliny Collections. Click to visit her inspirational fashion and travel blog.