"First, they ignore you, then they laugh at you, then they fight you, then you win." Mahatma Gandhi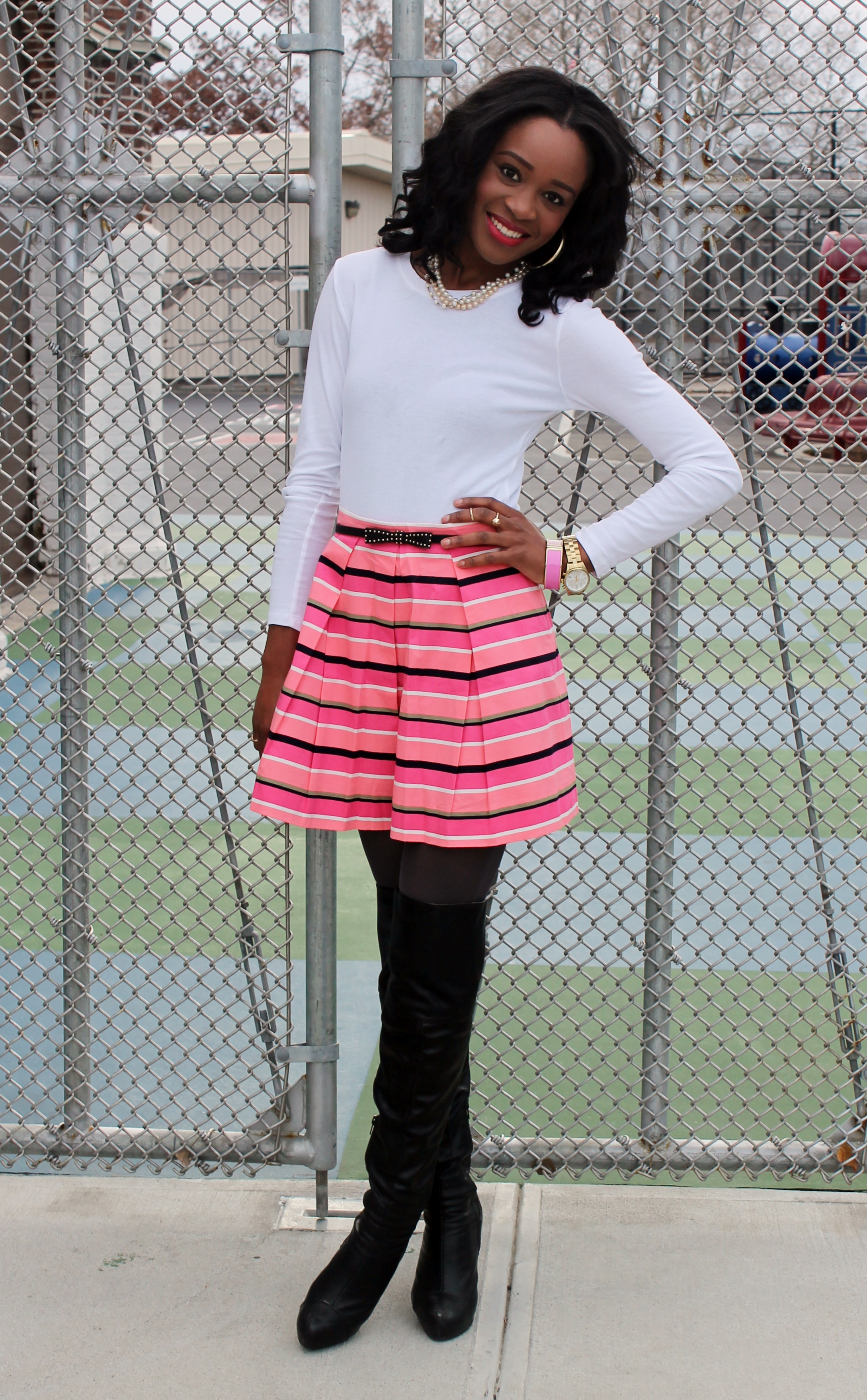 Outfit details: Top & belt: Forever 21 // Skirt: Gap (similar here) // Boots: Charlotte Russe // Watch: Timex
Man, was it cold when my dear blogger friend and photographer Malita and I shot these photos?! I had to count to three to throw my coat off before posing quickly as if it was a warm summer day. Oh the things bloggers have to do! 🙂 At any rate, I wore this outfit over the weekend to attend a friend's bridal shower (with my coat and gloves in tow of course) which color theme was any mix of pink and purple. I could not find anything purple in my closet so I stuck to the pink and this skater skirt couldn't have been any more perfect for the occasion – although I felt like a school girl in it.
If you follow me on Twitter, you would have heard about my excitement when I stopped at the Gap last week out of boredom and stumbled upon their BOGO 50% 0ff regular-priced AND clearance items. I cannot stress enough how good of a thing it is to browse stores when you aren't looking for anything in particular. At least that's when I seem to find THE best deals. Let's not think about the issue that is impulse buying for the purpose of this post. Ha! Originally the skirt was $60 and had drastically been reduced to a whopping $4.99; because I could get the second one half off, I also chose the green version and my total ended up being $7.45 for the two. That's a $120 purchase for under $10! I felt like screaming it out on the mountain tops when I walked out of the store so I just had to share with you guys.
Since we're on the topic, what major deals are you guys hoping to get on Black Friday and Cyber Monday?