"Life is not a problem to be solved, but a reality to be experienced." -Soren Kierkegaard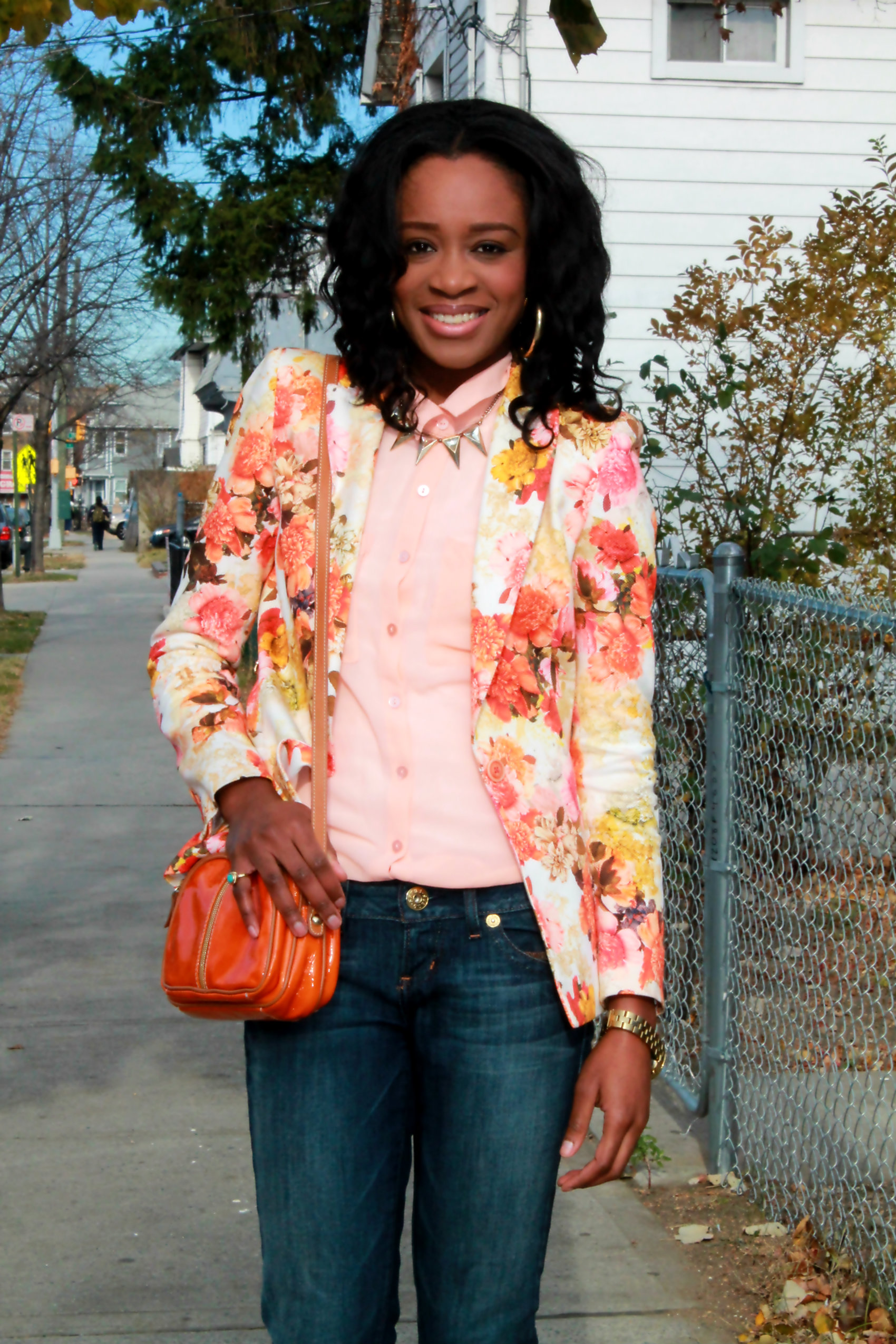 Outfit details: H&M top // Zara blazer // Guess jeans // Aldo wedges // Timex watch (c/0) // Valentina crossbody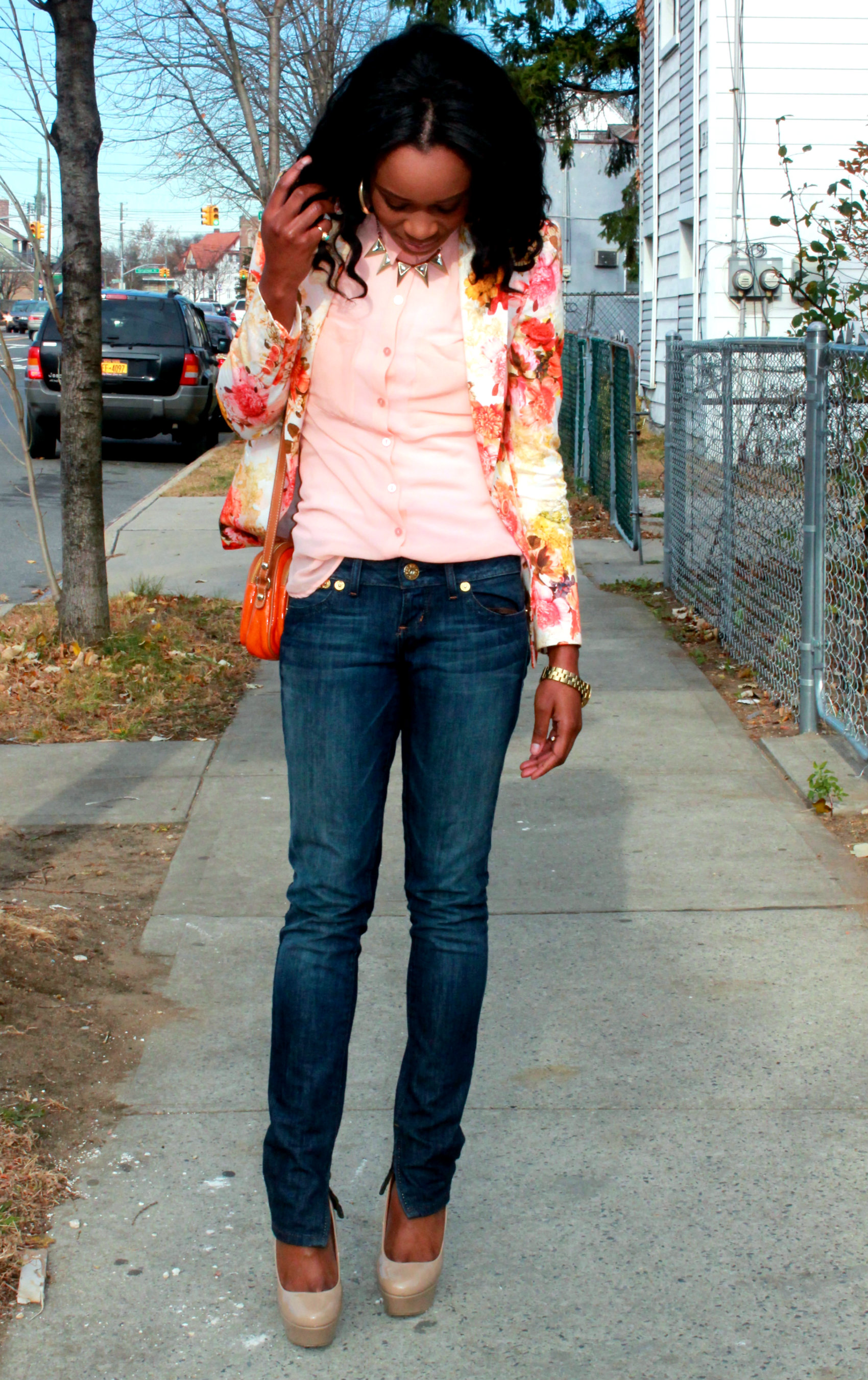 Hi guys,
It is now 3am and 20 hours since I jumped out of bed but somehow, I am still up! It has been such a long day but no excuses! I'm determined to cross everything off my to-do list.

About the look: You guys have previously seen this blazer in this post and since then, I've worn it many times. Zara really specializes in blazers in my opinion because the quality and fit are amazing. Since I'm on the run a lot these days, this look could pretty much be considered my uniform. Once you throw on a pair of jeans and add on a blazer for a polished finished, you are effortlessly chic and equipped to tackle any occasion. But my coat is never too far behind considering the current conditions. Since these jeans are slightly too big, I'm considering destroying them to get the distressed boyfriend look that is currently trending. Just a thought…
About the blogiversary & giveaway: If you follow me on Facebook and Instagram, you would have noticed my posts regarding my blog's anniversary (or blogiversary as commonly called in the blogosphere) event scheduled for tomorrow – God willing. I really wish there was a way to meet you all and thank you in person for the endless support over this past year but for now, we will only be celebrating locally in NY. So if you live in the area and are free, please join us tomorrow night for a night of fun, mingling, networking, sipping and of course a couple of giveaways! (Hint: waves & bling – Can you guess the prizes?) Worry not, I will host another giveaway later on for the rest of you who will not be attending!
The event will be held at Upstairs at the Kimberly Hotel
located at 145 East 50th street from 7:30pm to 10pm. It is a very nice rooftop I visited earlier this year for my birthday. The view of the city's skyline is absolutely breathtaking from 30 floors up so you definitely will not regret the experience. More pictures can be seen here.
If you are interested in attending, please RSVP by emailing me at versicolorcloset@gmail.com. I look forward to meeting you all.