"Take up one idea. Make that one idea your life – think of it, dream of it, live on that idea. Let the brain, muscles, nerves, every part of your body, be full of that idea, and just leave every other idea alone. This is the way to success." – Swami Vivekananda
A year ago, I came up with a splendid idea of starting a fashion blog. I prayed on it and thought about how I will bring it to life; I had big dreams for it, I talked about it nonstop, I worked hard at it, I had sleepless nights because of it. Some people around me got tired of hearing me talk about Versicolor Closet but after all is said and done, I can proudly – yet humbly say – I DID IT!!! Many opportunities came from blogging, I've met new people and I've discovered things I never thought existed. It was hard but yet I enjoyed every second of it. To think that I, a shy girl from Haiti could be inspiring people around the world is beyond humbling. 
If there is anything I've learned so far from this experience that I'd love to share with you, it is the following: 
There will be many people or situations that will attempt to distract you from your goals but if you keep your eye on the prize, set goals and work hard, you will find success regardless. 
People will say you've changed so you must remind yourself that you are supposed to change for the better and grow with your experiences. 
Strangers will support you more than some of the people you know and love. There's not much you can do about that.
You must treat your blog as a job and be very disciplined if you expect brands and your readers to take you seriously. You get back what you put in.
There will be negative feedback: learn from the constructive criticism but don't jeopardize your integrity and come out of character upon reading rude comments. Feel free to delete and block some people if you deem it necessary.
If you enjoy and love what you do, success will surely follow. But if you get into blogging for all the perks, then you won't last long in the blogosphere.
What I wore:
Forever 21 crop top // Asos floral midi skirt // Blake Scott leopard print heels // Primavera earrings & necklace // Timex watch (c/o)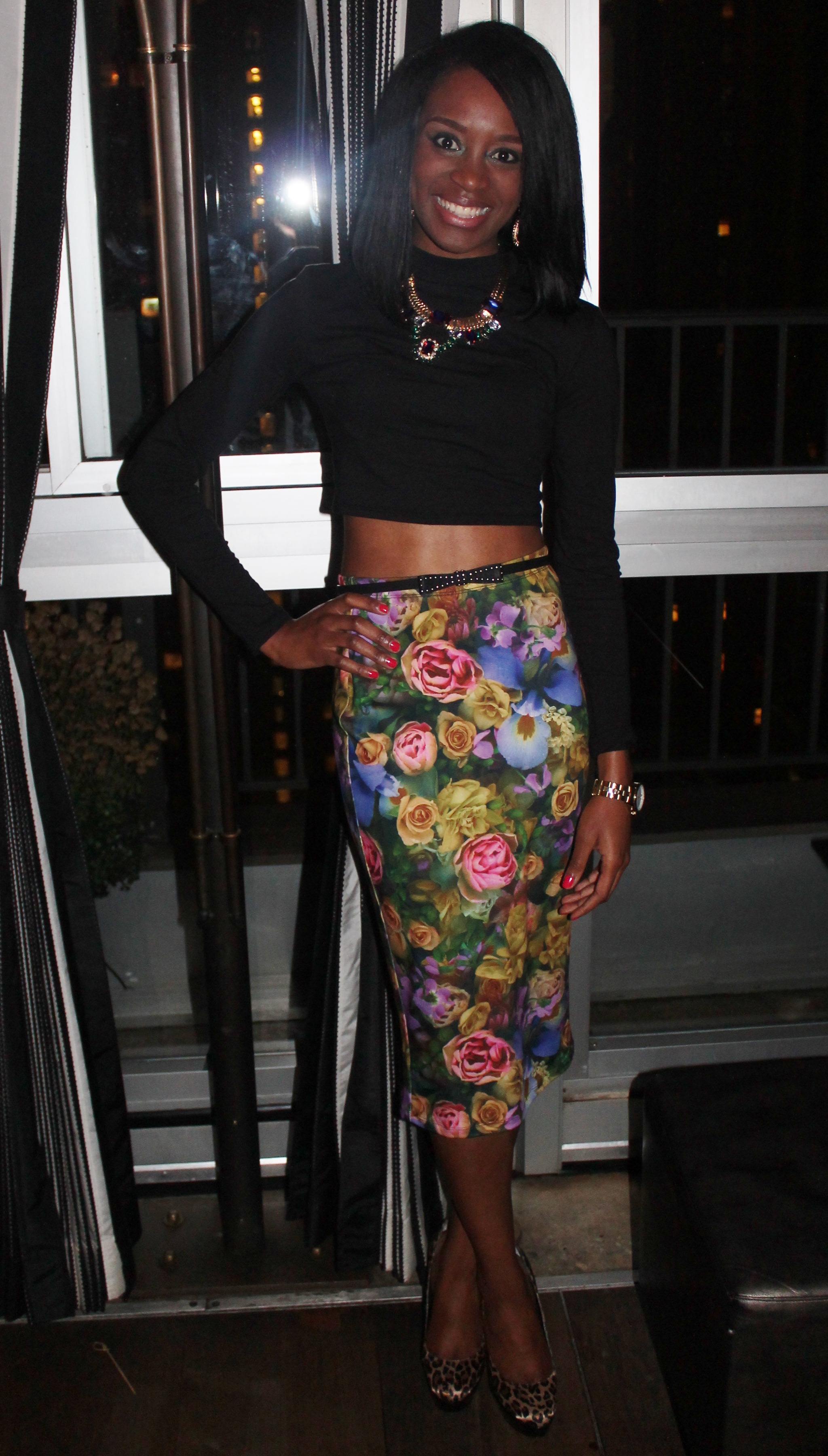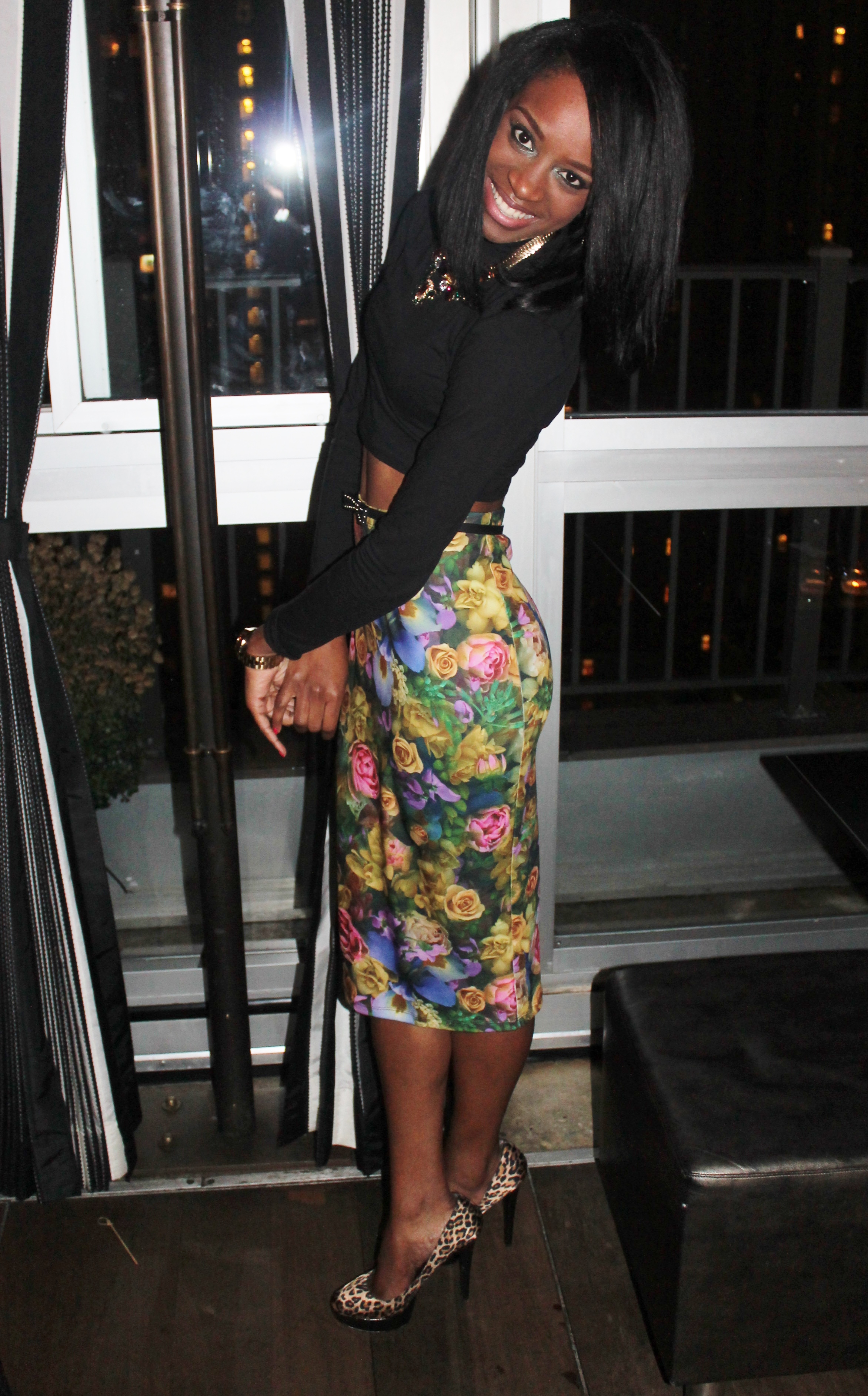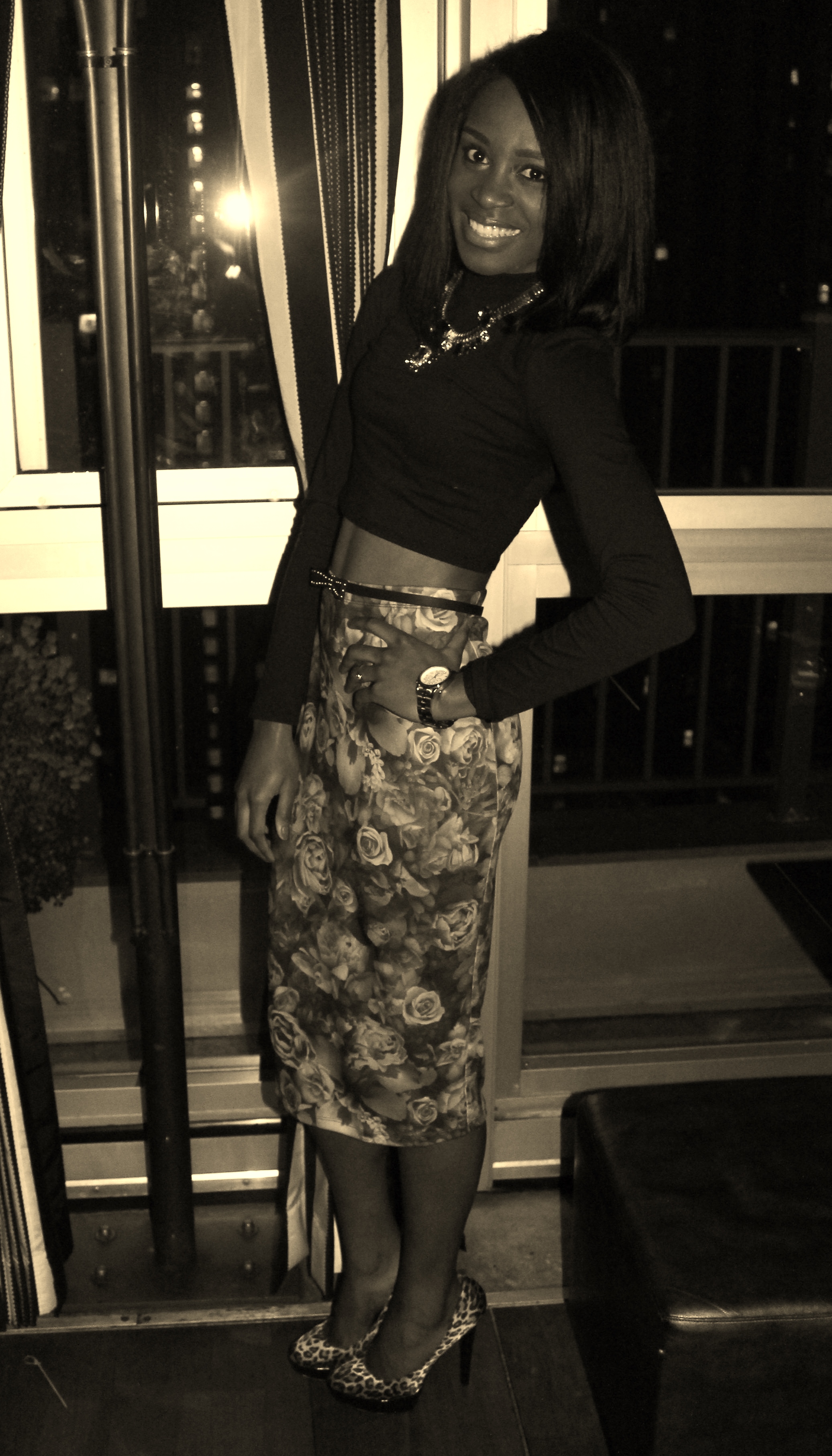 My guests: I am forever grateful to my family, friends, followers and fellow bloggers (Alicia of Hint of Glamour, Malita of Maliny Collections, Valerie @princess_osahon on Instagram) who graced us with their presence and contributed in making this event a success. We all chatted and networked as we sipped delicious drinks from the bar. The view of the city from 30 floors up at the rooftop Upstairs at the Kimberly Hotel was simply spectacular. Gift bags were given to all the guests and two lucky winners went home with giveaway prizes. All in all, it was a magnificent evening with gorgeous and positive people where new friendships were created and old ones rekindled. I look forward to seeing even more of you next year:)