"Nothing in the world is more dangerous than sincere ignorance and conscientious stupidity." – Martin Luther King, Jr.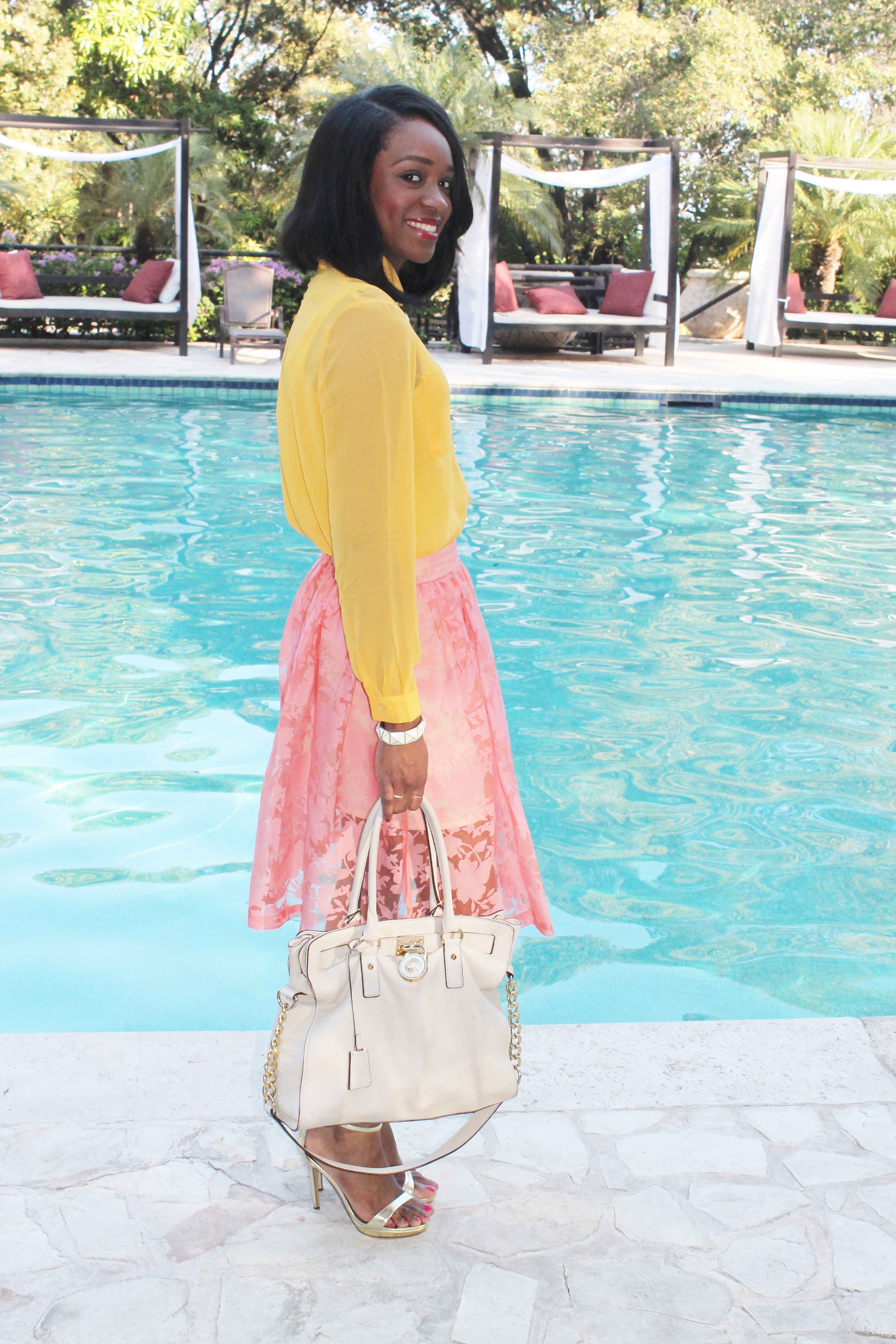 You may wander why I titled this post as such and started it off using a quote on ignorance. So read on…
Before I headed off to Haiti last month, I made it a point to wish a Merry Christmas to those I knew I wouldn't see since I'd be out of the country for the holidays. As I headed off to work on an early morning, I stopped to converse with the crossing guard with whom I had become acquainted since she complimented me on many of my looks throughout the year. At any rate, I proceeded to mention my destination of choice for this year's vacation and she was in utter shock at the fact that I was Haitian. The next thing she said completely blew my mind: "Wow, I never knew you were Haitian; you're like the second Haitian girl I've met who's so gorgeous. Usually Haitian people aren't that pretty, you know what I mean?" I am a quiet person by nature but I am not usually rendered speechless; however, the level of ignorance that was spoken by this woman left me with no words and completely aghast for lack of a better word. I could have easily showcased the anger that boiled inside of me but I simply bid her farewell and went on about my day. I am smart enough to know not to come out of character because of someone else's ignorance.
Haitians are a resilient bunch, intelligent and filled with dreams – so much that we proudly celebrated our 210th independence anniversary on new year's day. Yes, Haiti was the first independent nation in the Caribbean, the only nation whose independence was gained as part of a successful slave rebellion. I'm not going to elaborate anymore on this topic but I just had to mention this so that we can all do better. Let us not judge people by their appearance and let us think before we speak. Far too many people speak first without ever realizing that their words may cut deep and leave scars that can't be easily erased. As we all know, once spoken, words can only be forgiven, not forgotten.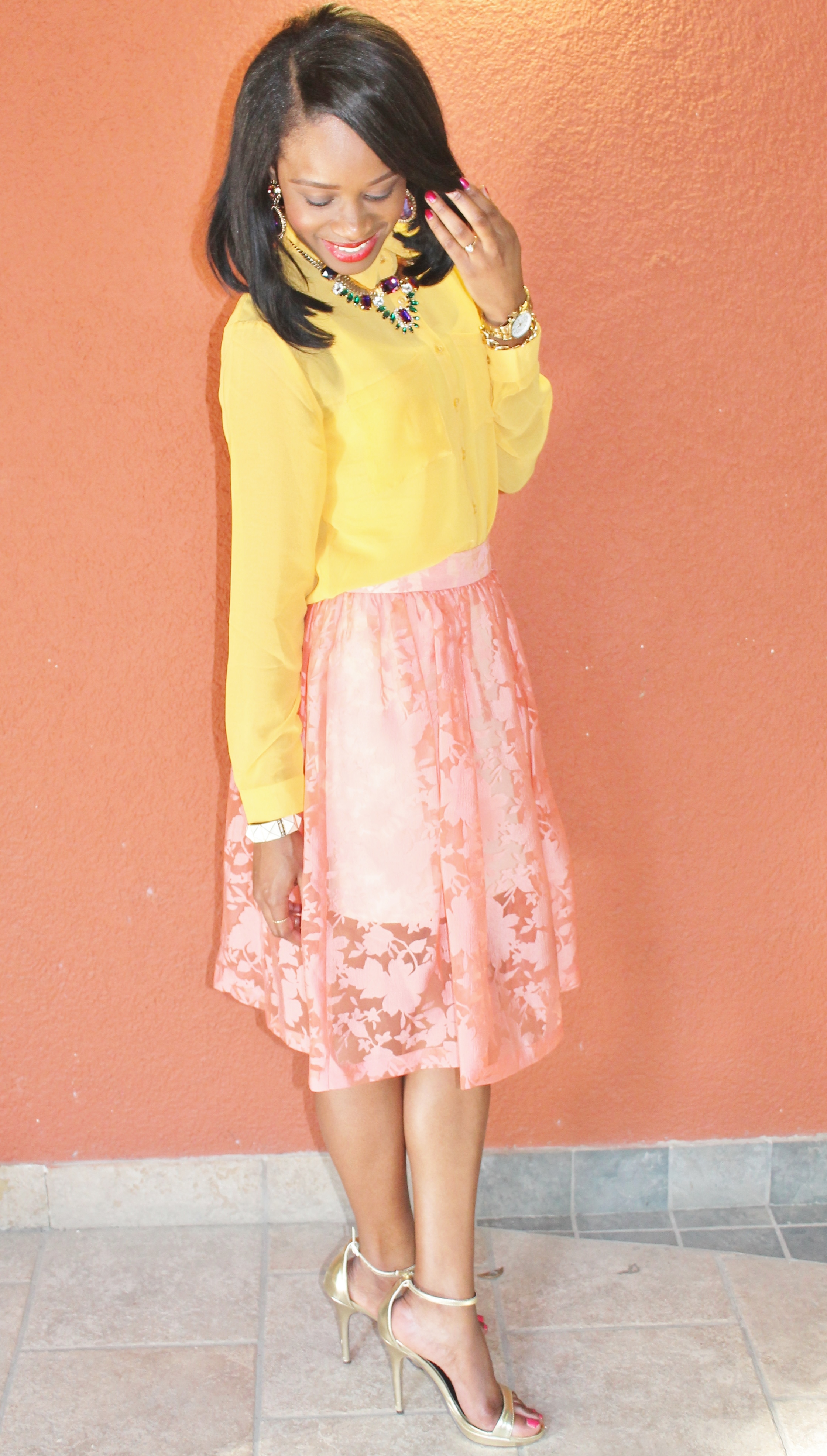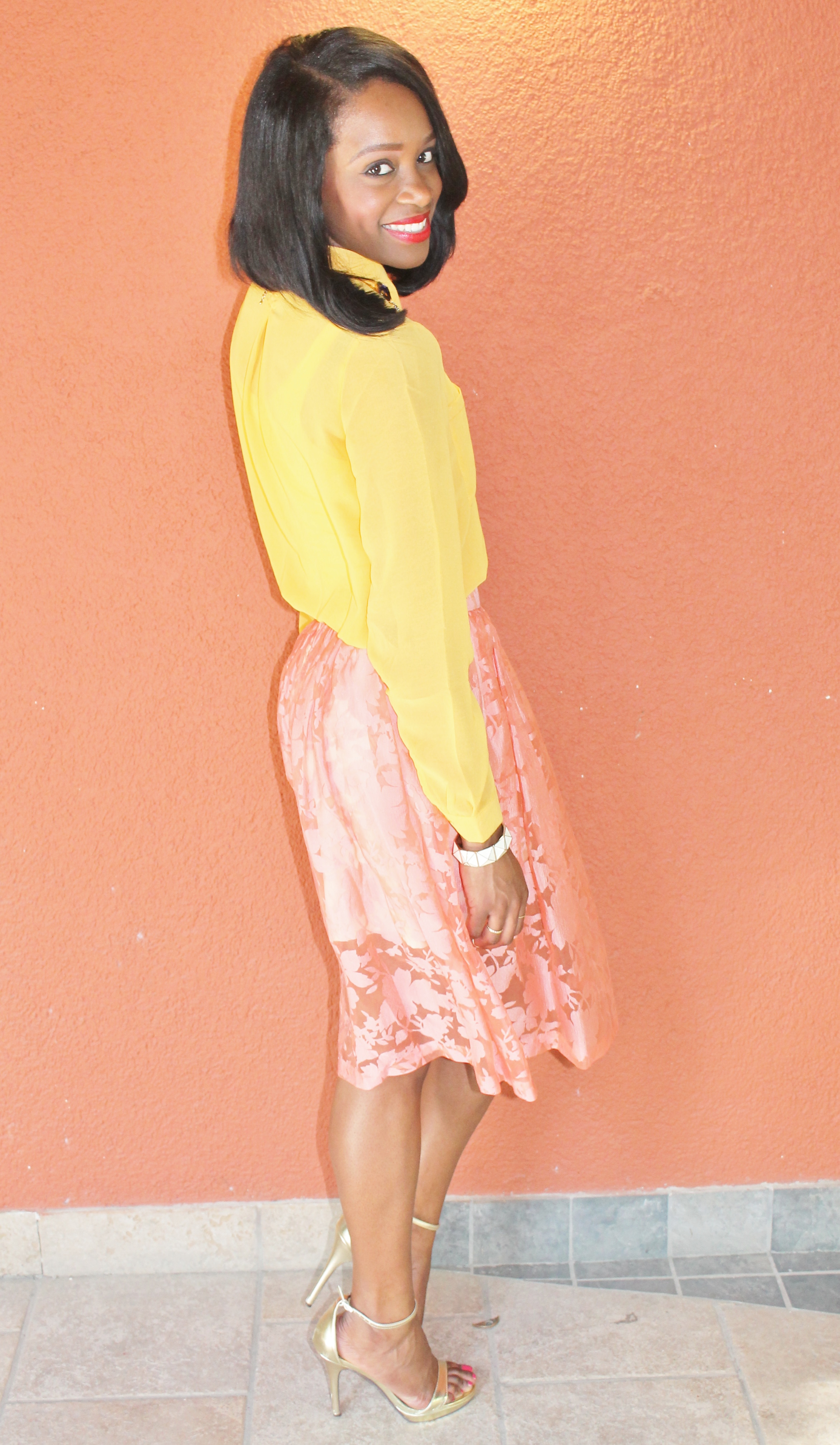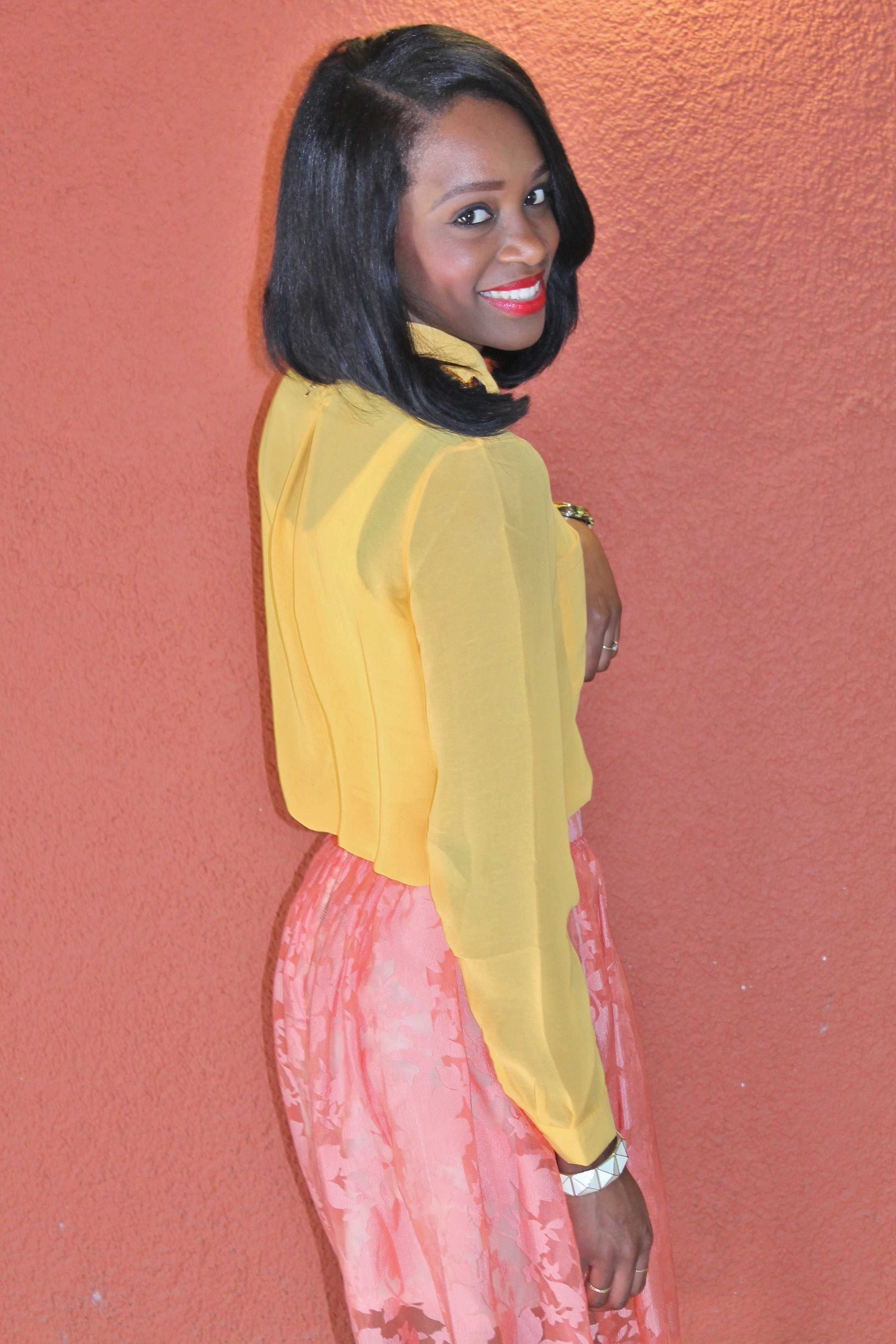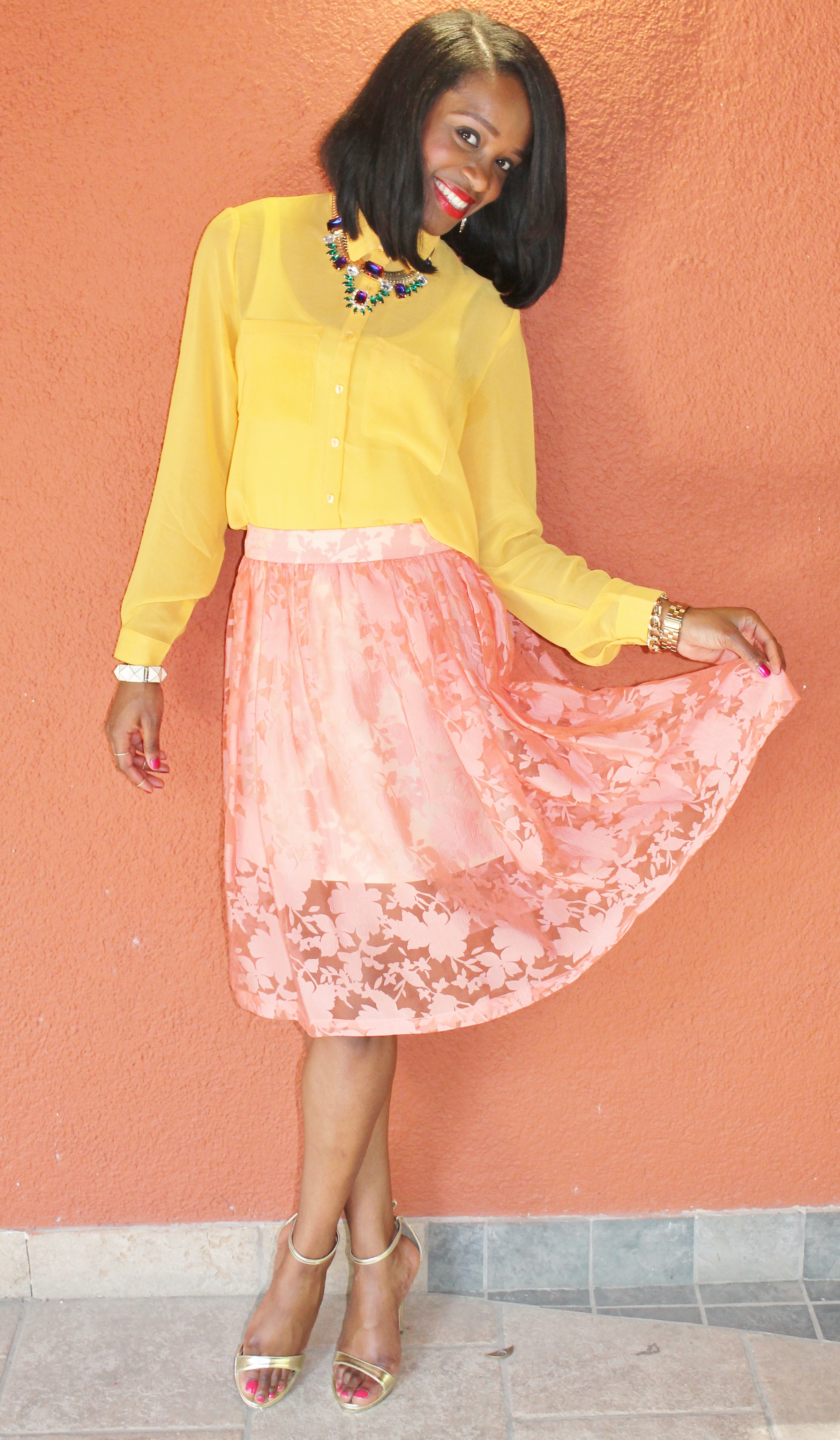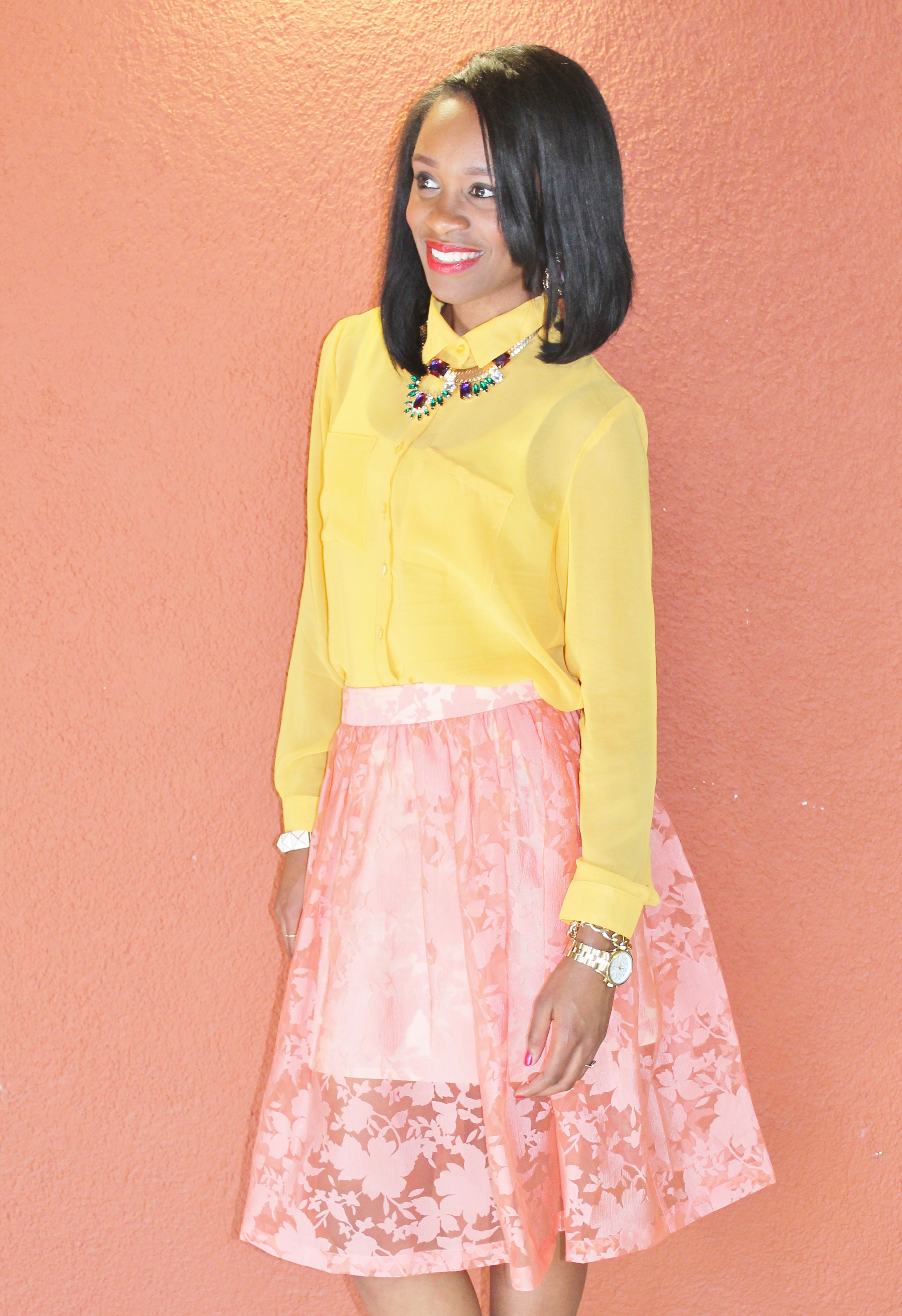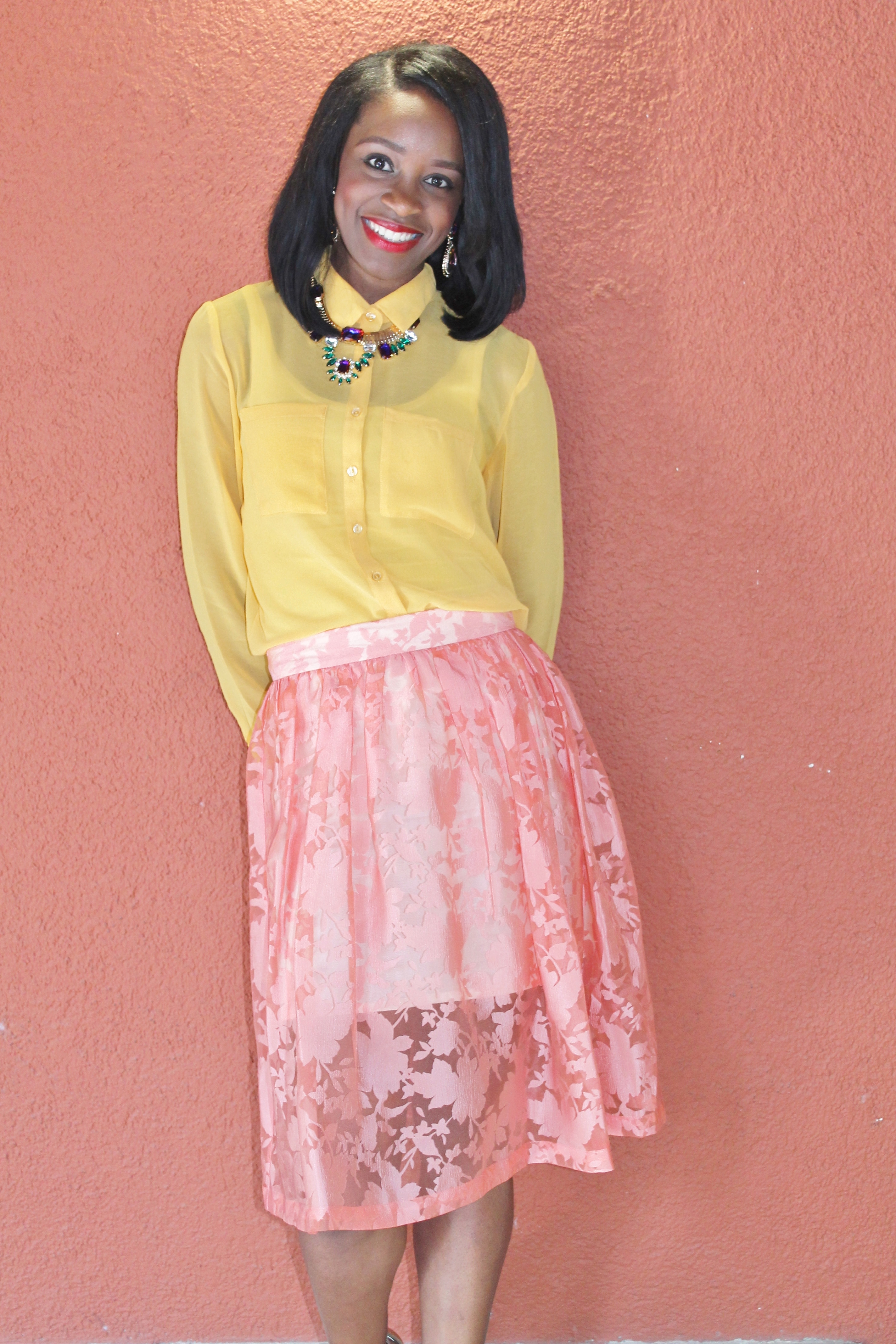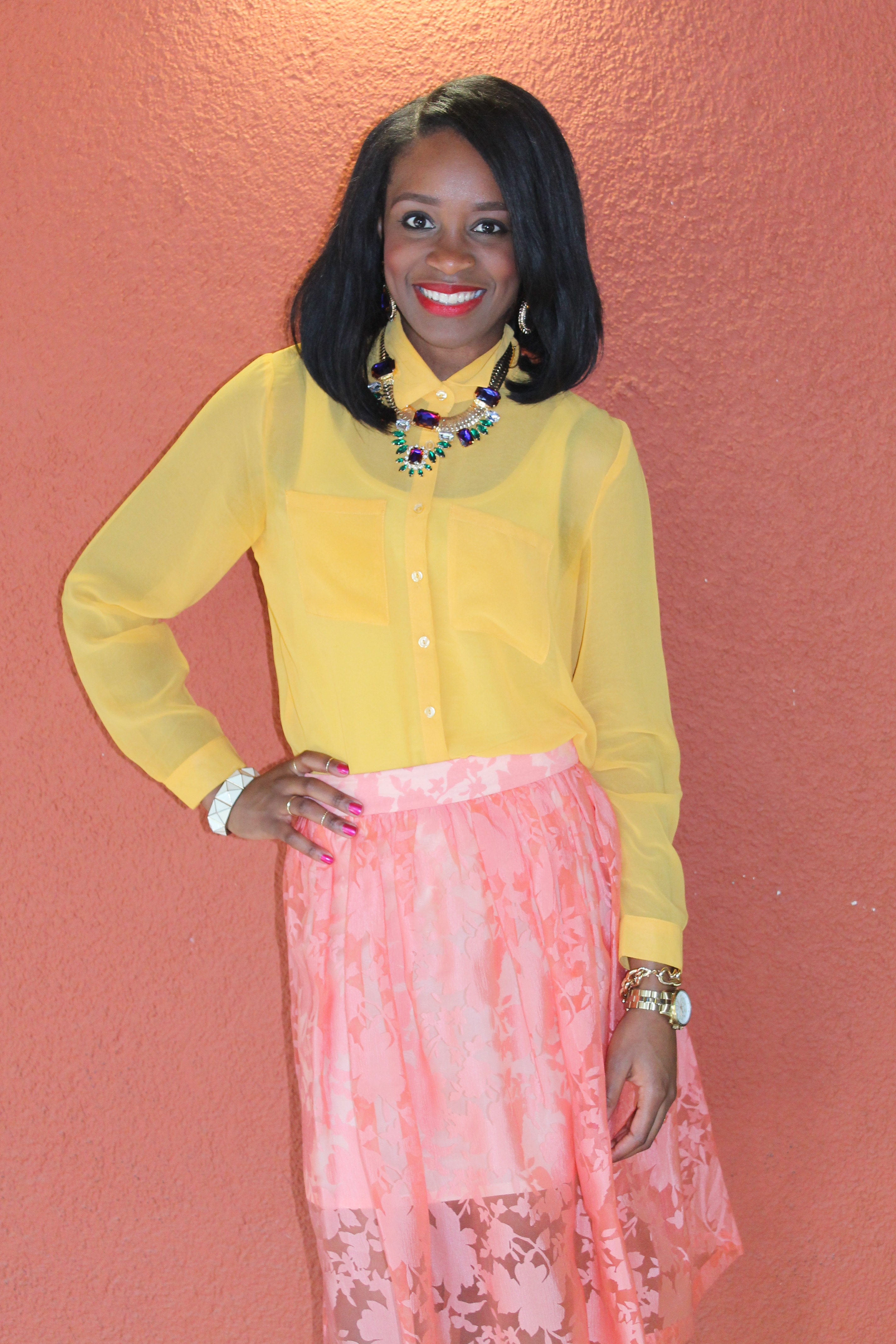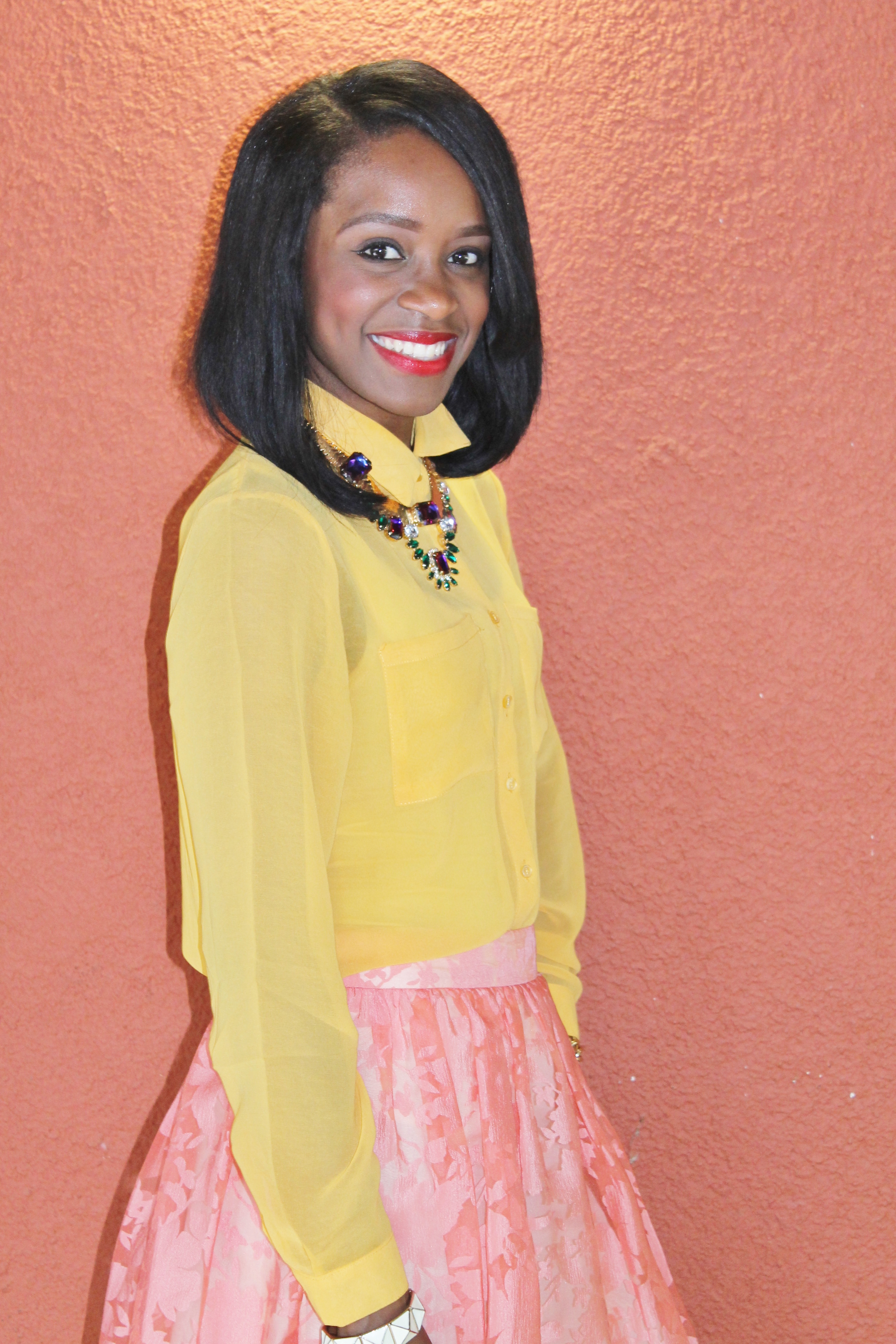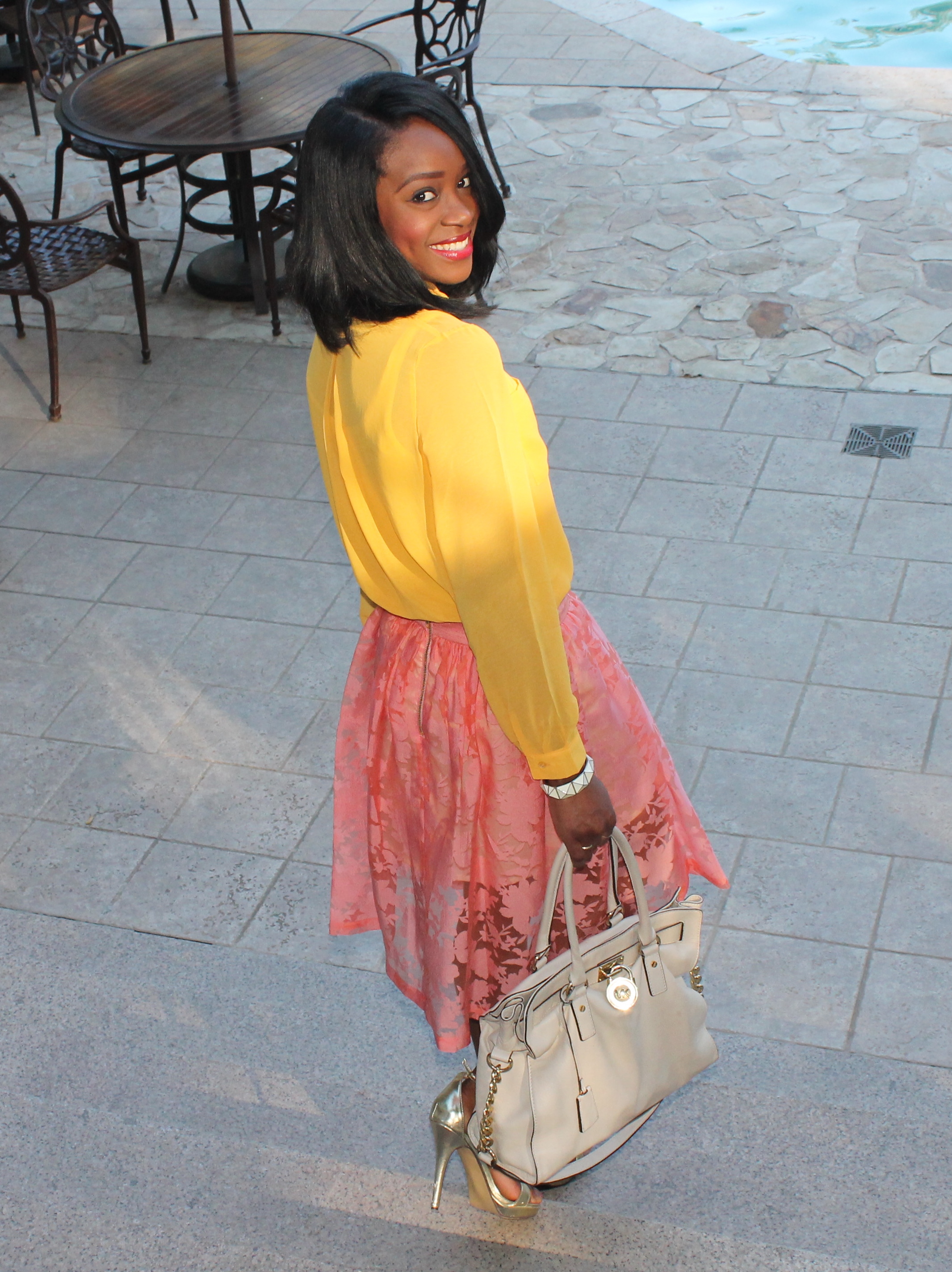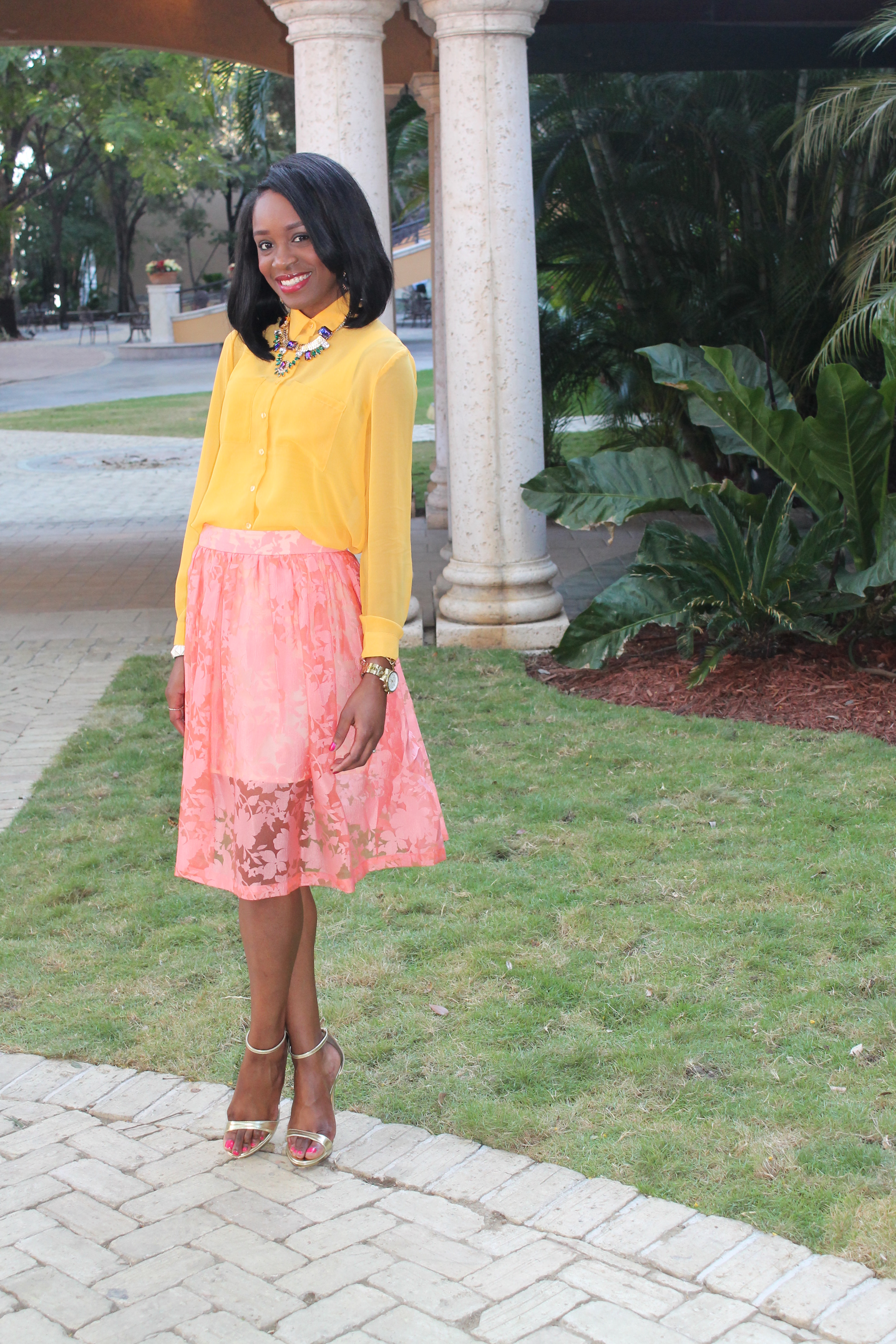 With the graduate 🙂 My brother is now a doctor. Soooo proud of him 🙂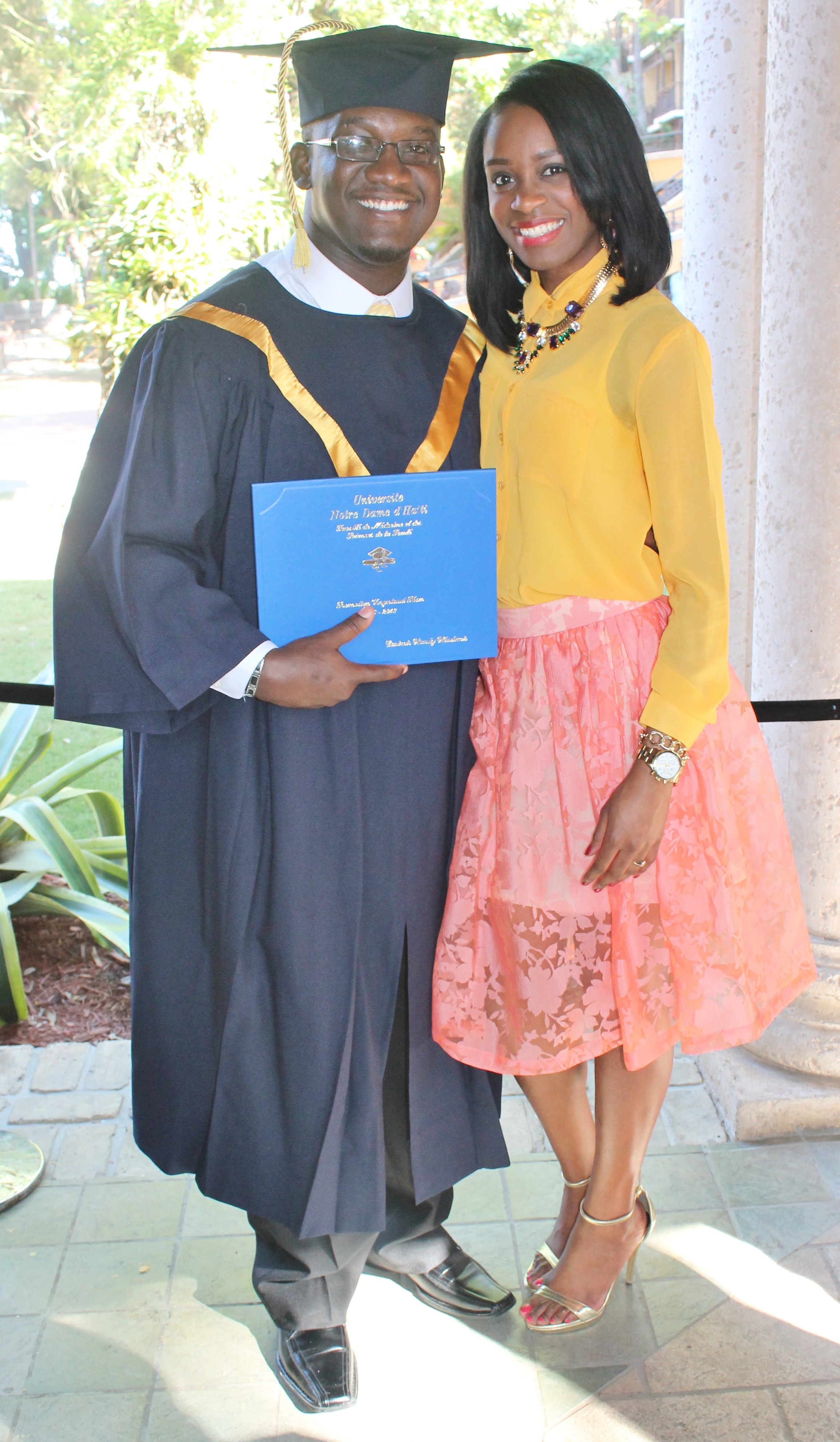 On a brighter note, these photos were taken by my dear sister during my trip to Haiti at my brother's graduation from medical school. I wanted to wear something festive yet light enough to face the heat considering the fact that it was over 80 degrees almost everyday in December. Gotta love tropical weather!
I saw this skirt on fellow blogger Mattie of Mattieologie (Click to see how she styled it) and had to have it. Thank goodness it was delivered right on time, the day before my trip and fit perfectly on my body and for the occasion. 
Outfit details:
TOPSHOP skirt via Nordstrom – available in white here 50% off & in peach here 60% off) // Blouse: LOVE CULTURE // Heels: MICHAEL ANTONIO via heels.com // Purse: Michael Kors // PrimaDonna necklace 
Thank you all for reading and have a splendid week!