"If you don't learn to tune out all of the clutter and tune in to Jesus, you won't see some things come to pass in your life". – Heather Lindsey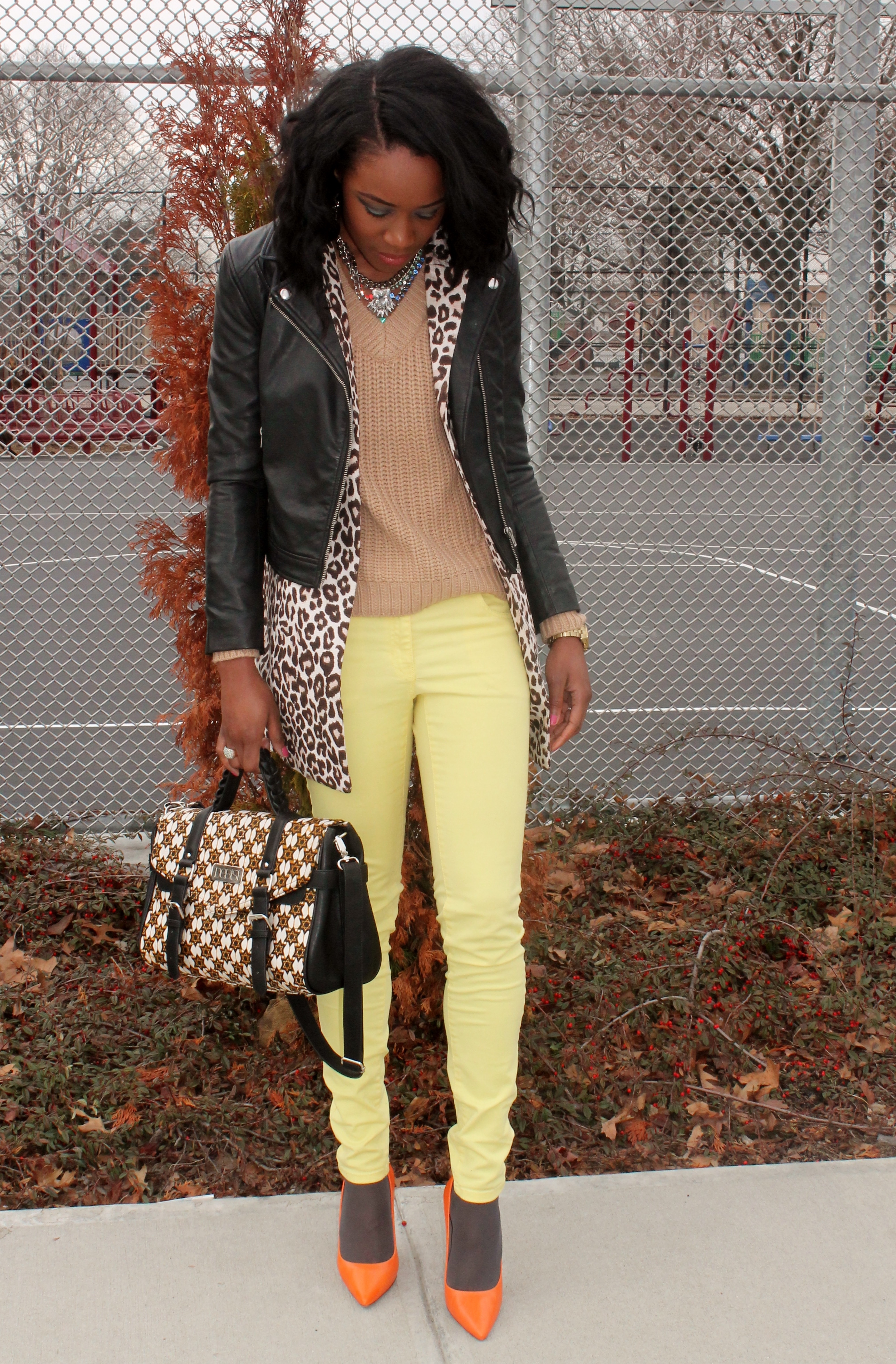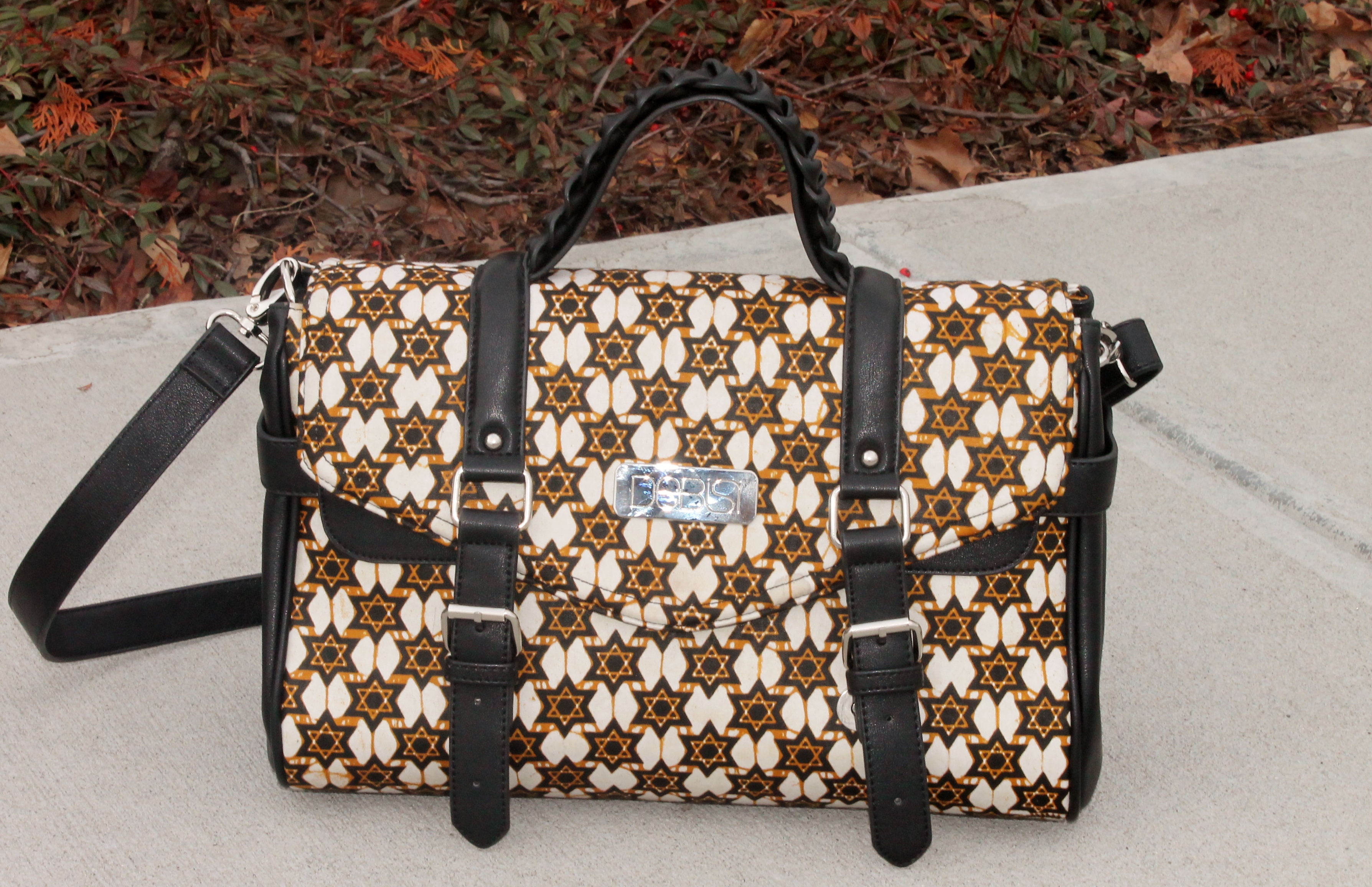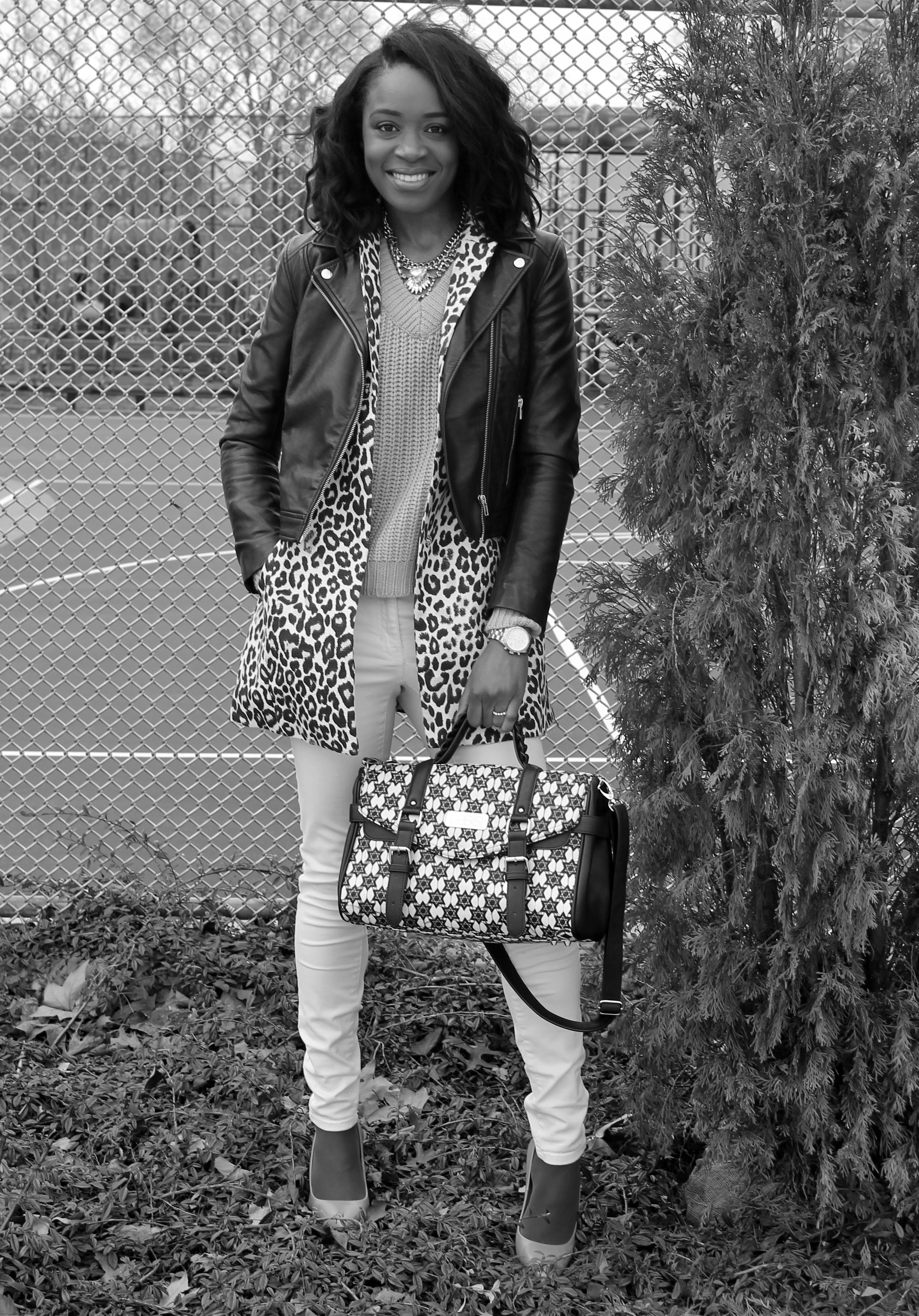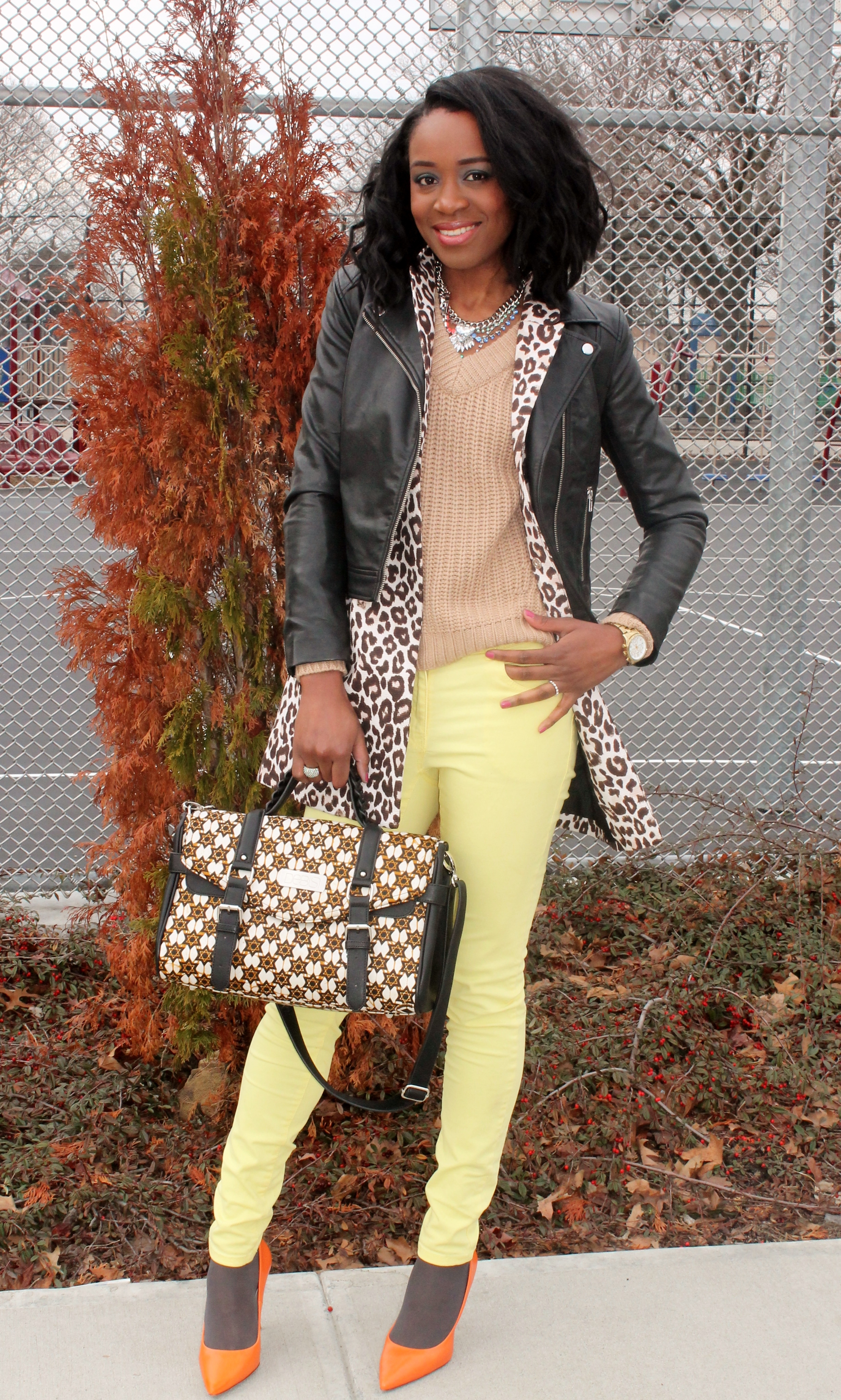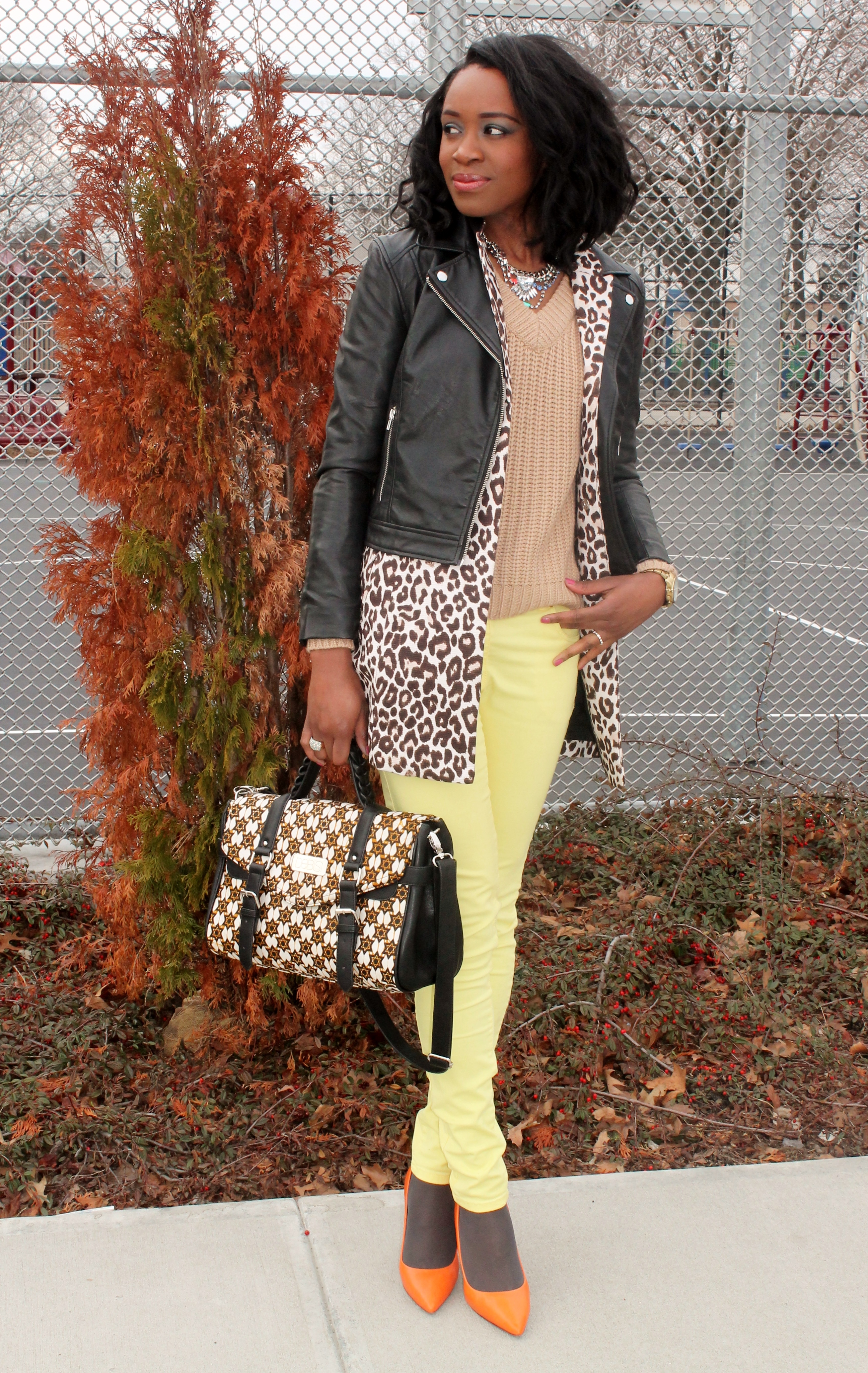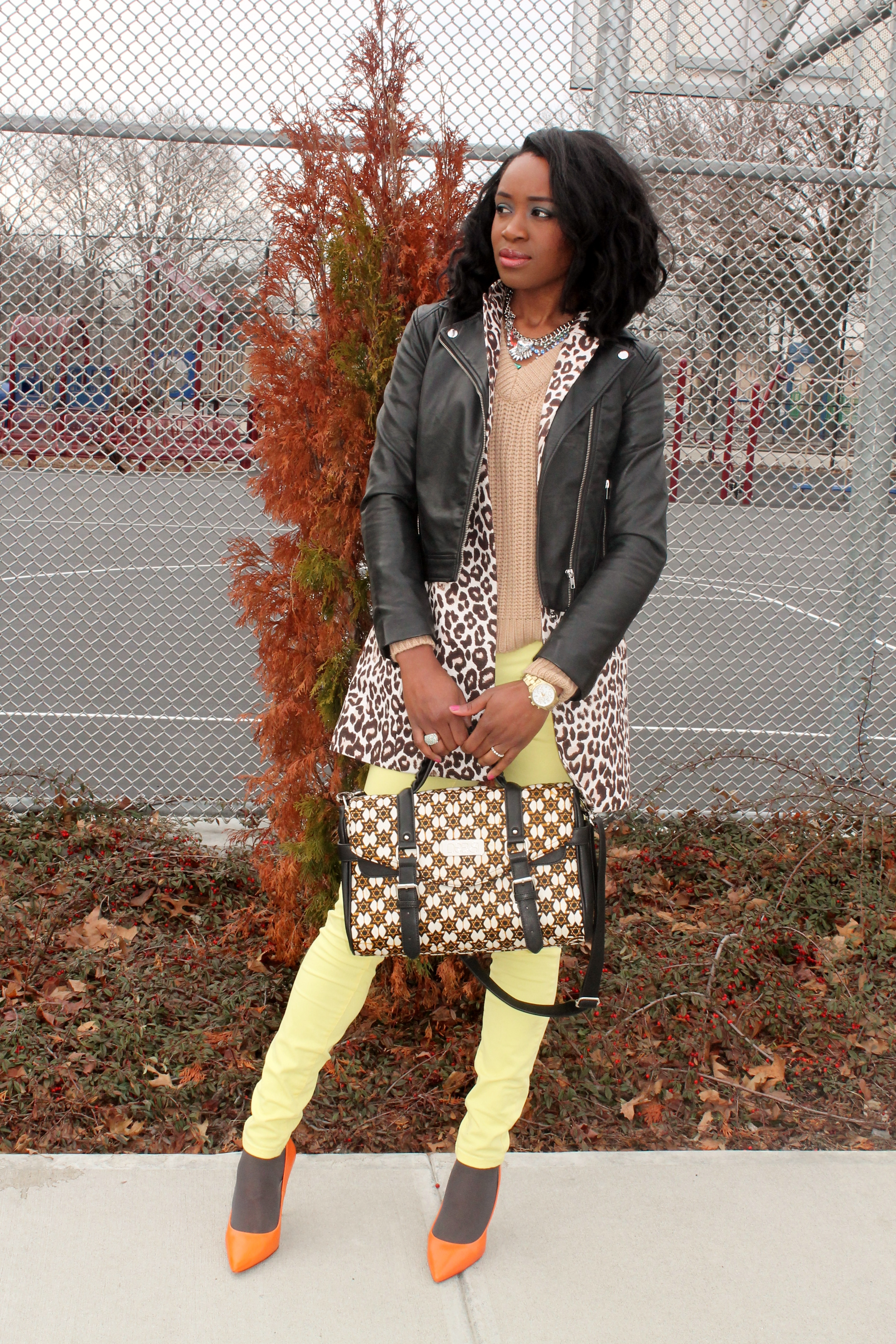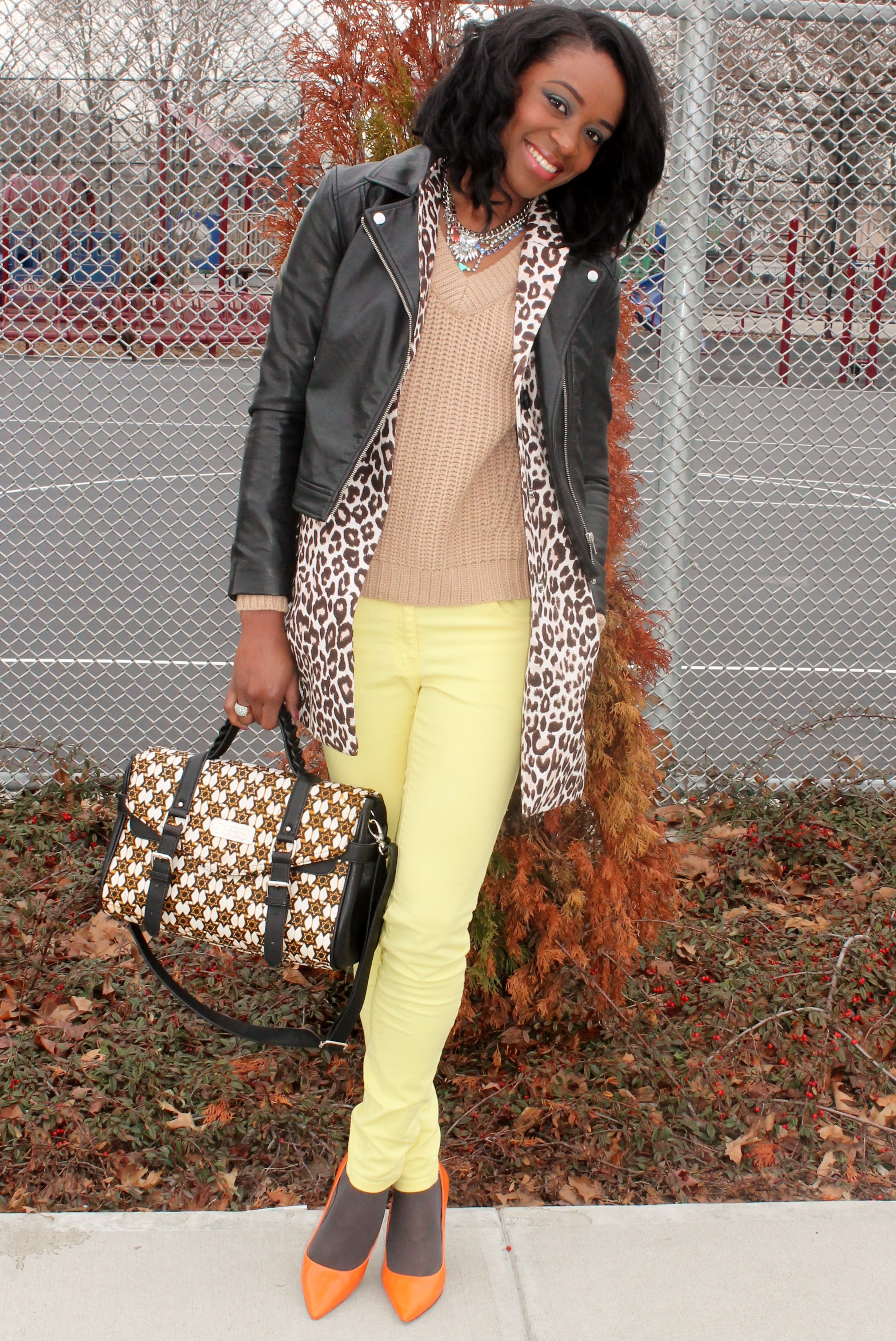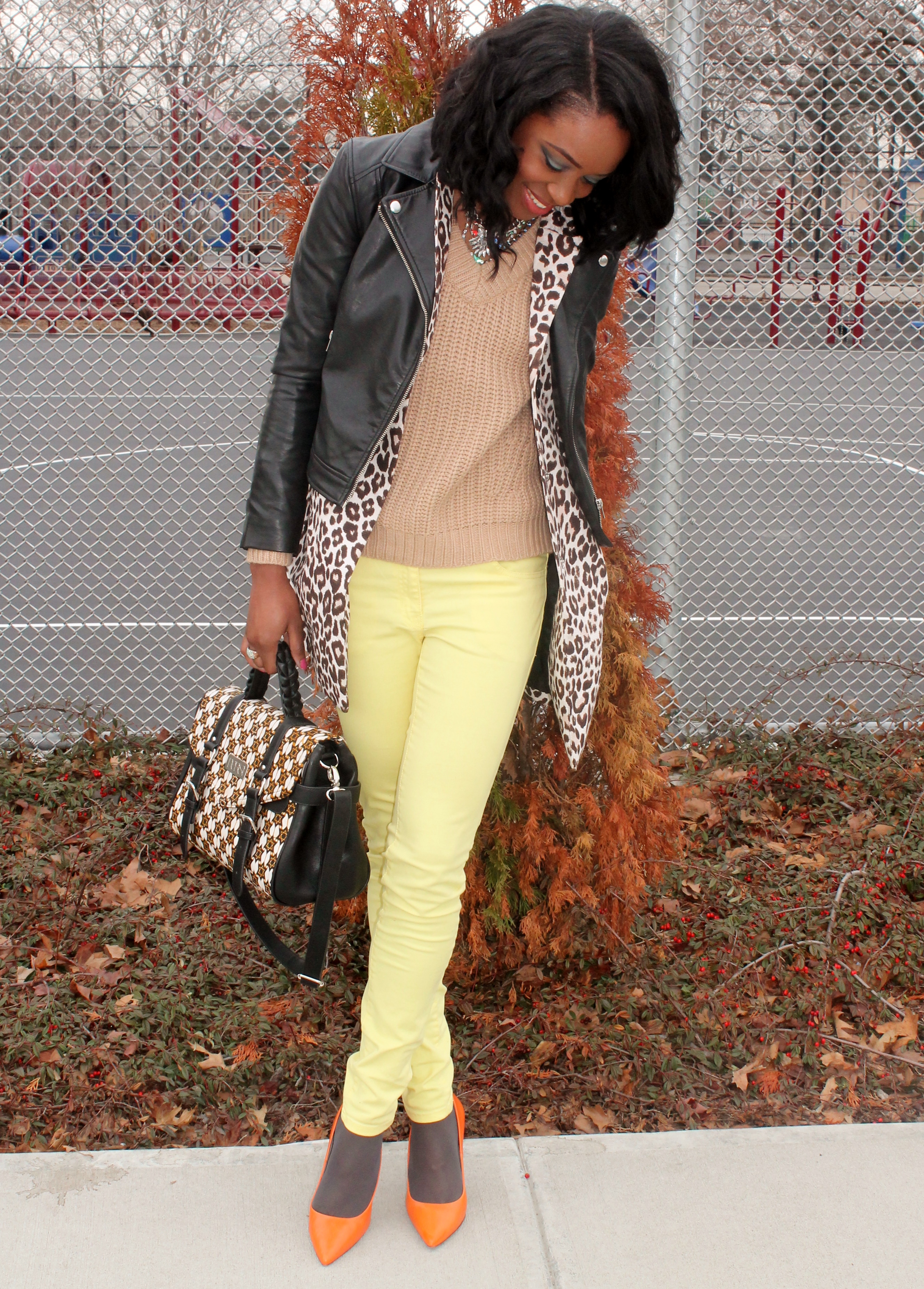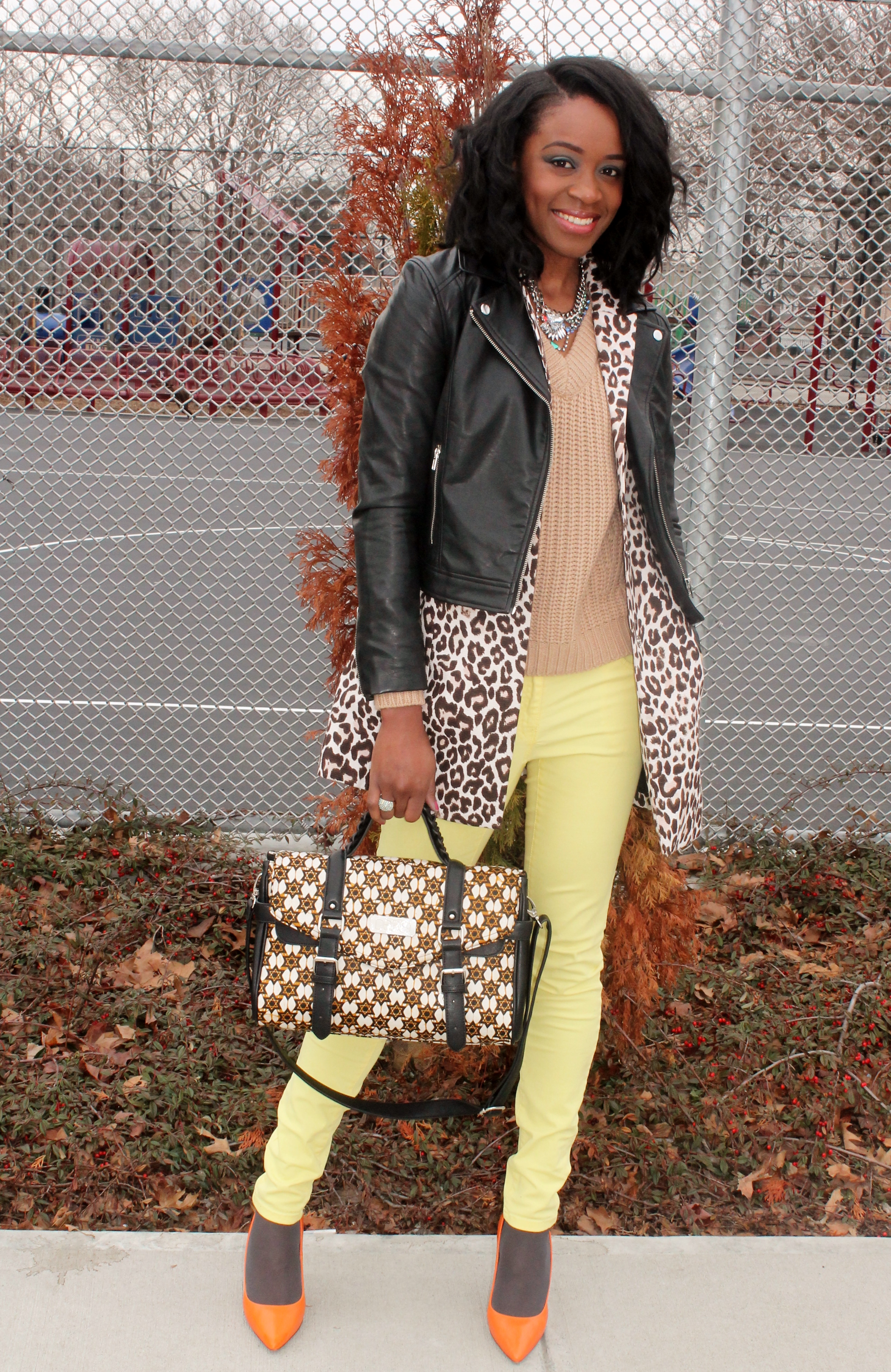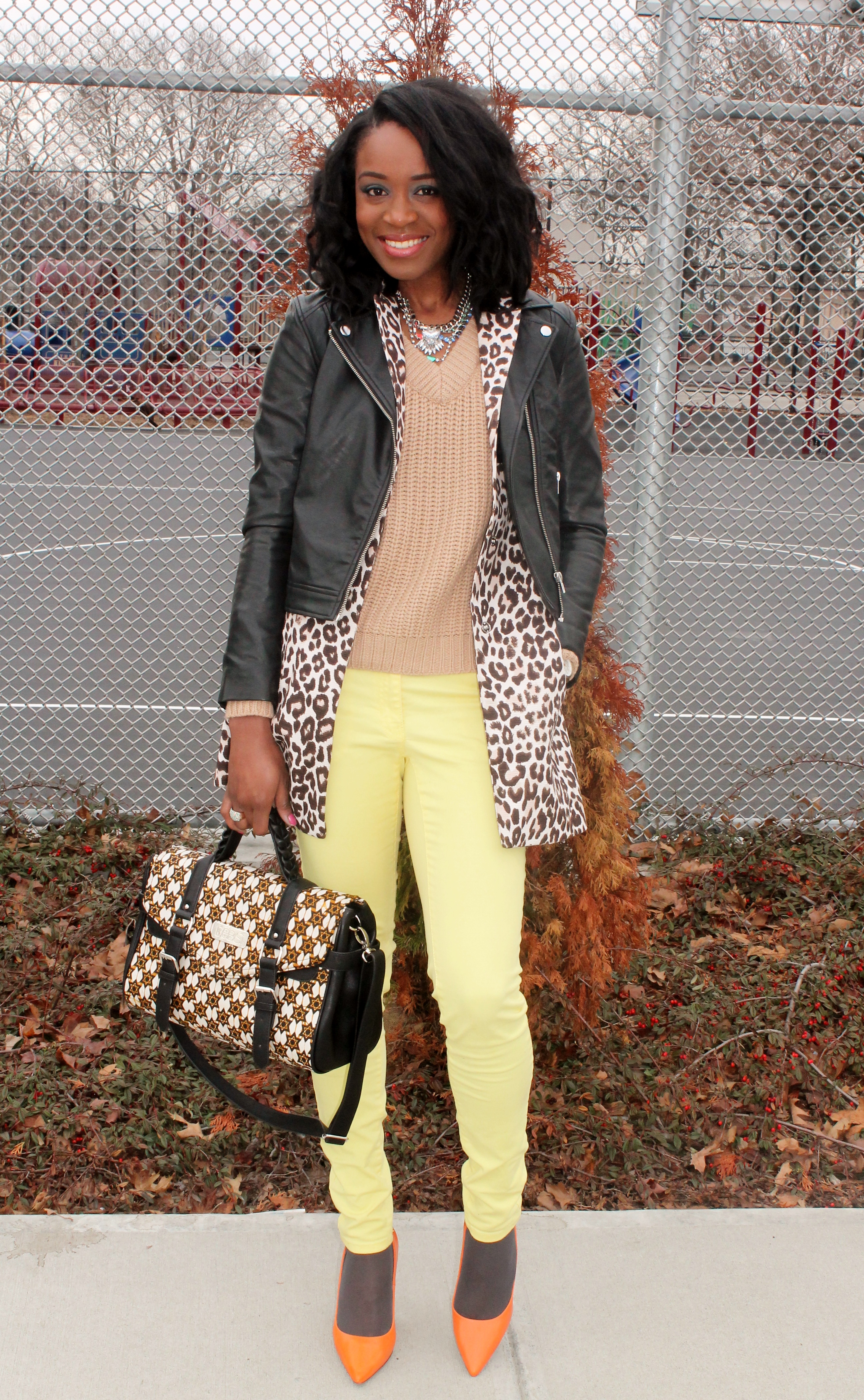 Outfit details:
Zara sweater – here
Zara pumps (sold out – identical Vince Camuto 25% off!)
H&M neon denim
H&M faux leather jacket
H&M leopard coat (last season)
H&M necklace (similar)
Debisi purse (c/o)
Hello everyone,
Thank you all for visiting my blog. I hope your weekend was splendid:)
This first look of the week features a few items that I've recently purchased during the winter sales at my go-to stores, Zara and H&M. When it's time to stock up on new inventory, these stores offer the kind of discounts that make a girl like me go crazy! I've been eyeing these orange pumps for the longest but figured it was wise to wait until the semi-annual sale and I am glad I found my size when they were finally discounted. I also picked up this super warm sweater at Zara and the gorgeous necklace was marked down to $3.50 at H&M. (Steal!) Those sales are still going on so I suggest you all head over there and shop til you drop without breaking the bank. As for my jackets, I was inspired by a designer coat that was half-leather and half-leopard. I figured I could recreate the look by using two jackets that I already owned and I think it's a perfect idea; it turned out to be quite a warm and stylish combo, if I may say so myself.
Lastly, this gorgeous Ankara purse I've been carrying all week was gifted to me by DeBisi which is an awesome online boutique with a wide range of gorgeous African print accessories. I suggest you visit their site not only to support a small business owner but also to add beautifully designed accessories to your wardrobe. You won't regret it.
PS: Don't forget to enter my giveaway for a chance to win a DeBisi clutch.
Until next time,