"I, not events, have the power to make me happy or unhappy today. I can choose which it shall be. Yesterday is dead, tomorrow hasn't arrived yet. I have just one day, today, and I'm going to be happy in it." – Groucho Marx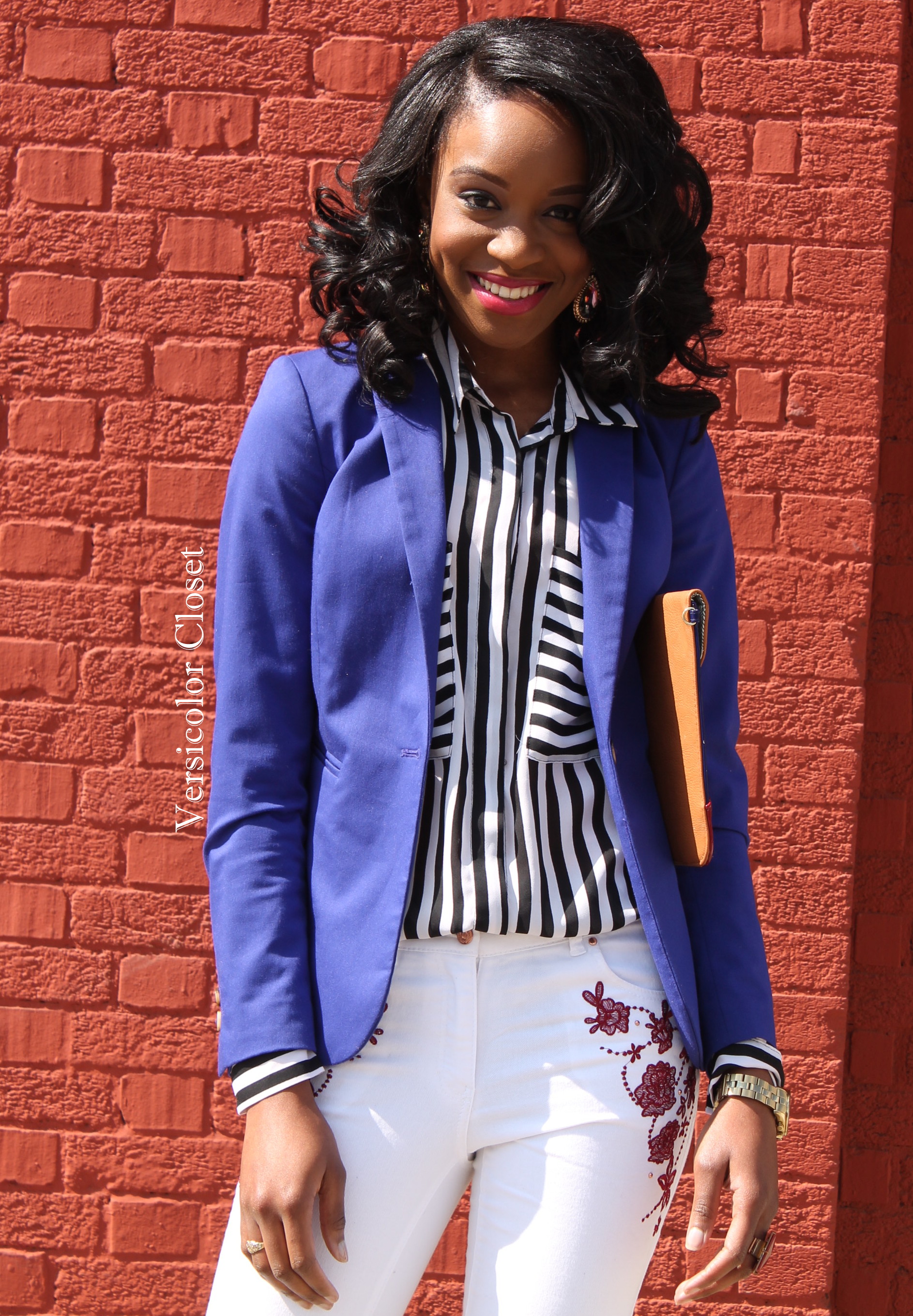 OUTFIT DETAILS:
FOREVER 21 shirt // H&M blazer // H&M jeans // STEVE MADDEN clutch // STEVE MADDEN pumps // TIMEX watch
Hi guys, 
When considering why I love these jeans so much, I'm torn between the perfectly positioned burgundy embroidery, the great fit and the fact that they cost me less than ten bucks!
I put this simple yet chic look together by drawing inspiration from the colors of my Steve Madden clutch which features the perfect combination of  blue, mustard and burgundy. The blue blazer added just the right contrast as I kept the rest of the outfit fairly neutral with a black and white button down and my highest pair of nude heels. A new hairdo, a pair of high heels and intermittent rays of sunshine formed the perfect reminder to stand upright and smile because there's hope that spring is ahead!
Choose to be happy this week, this month, this year, this lifetime. You only get one shot at it!
Until next time!