"The fear of death follows from the fear of life. A man who lives fully is prepared to die at any time." ― Mark Twain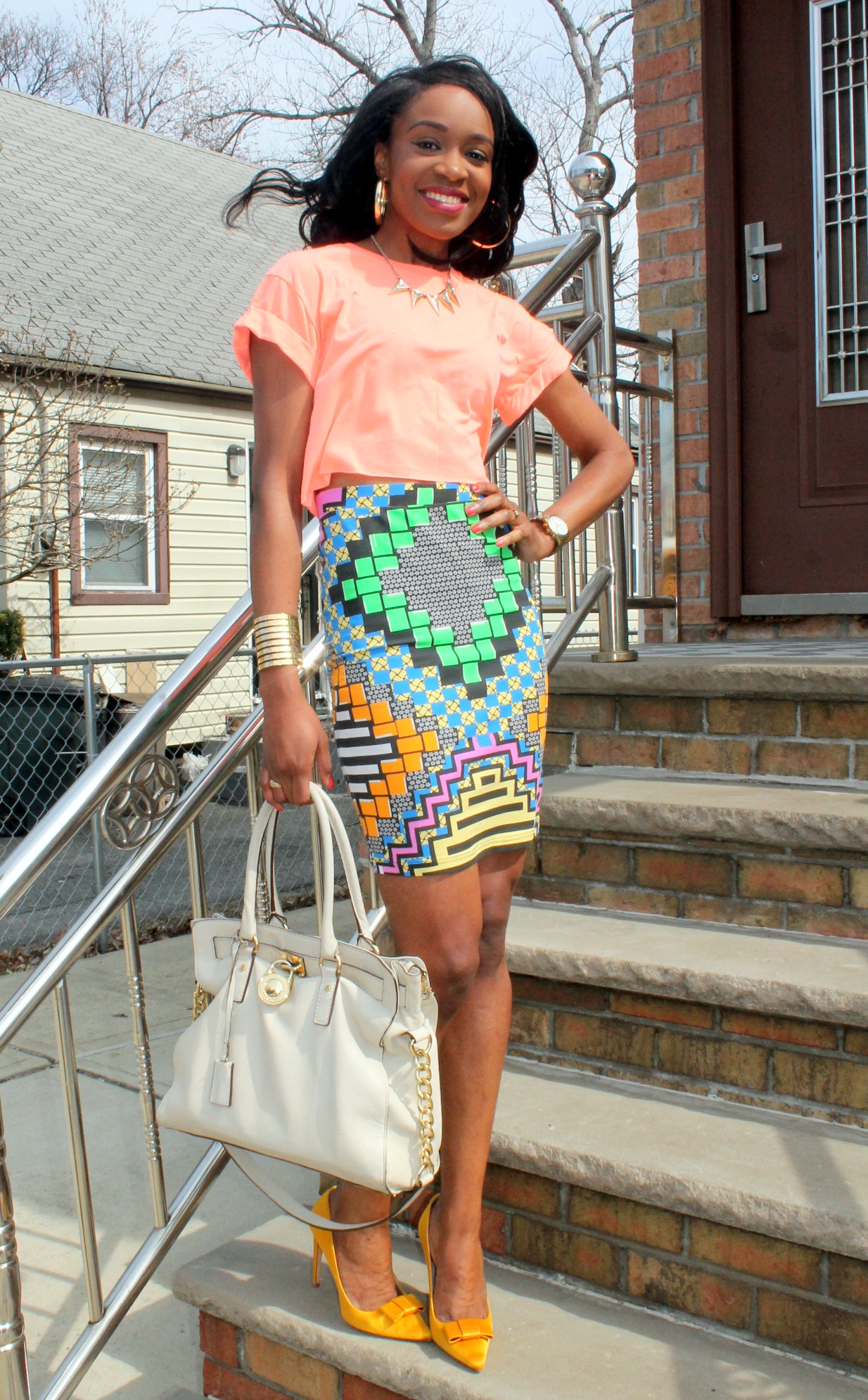 Over the weekend, I found out that two of my friends lost their mothers and that my father was robbed at gunpoint back home. It's always a wake up call when things like this happen because as we go through our daily routines, some of us tend to believe we're immortal.
With that said, I felt it necessary to use this platform God has blessed me with to remind you all that each day is an opportunity to start over and make the most of your life. We may not get to see 2015 in order to make another new year resolution that we'll soon forget so why not set resolutions everyday and work hard towards achieving them? May your heart beat be a constant reminder that the breath of life can be taken away at any second; Live life to the fullest, forgive yourself and others, maintain a serious personal relationship with the Lord and be a blessing to those around you.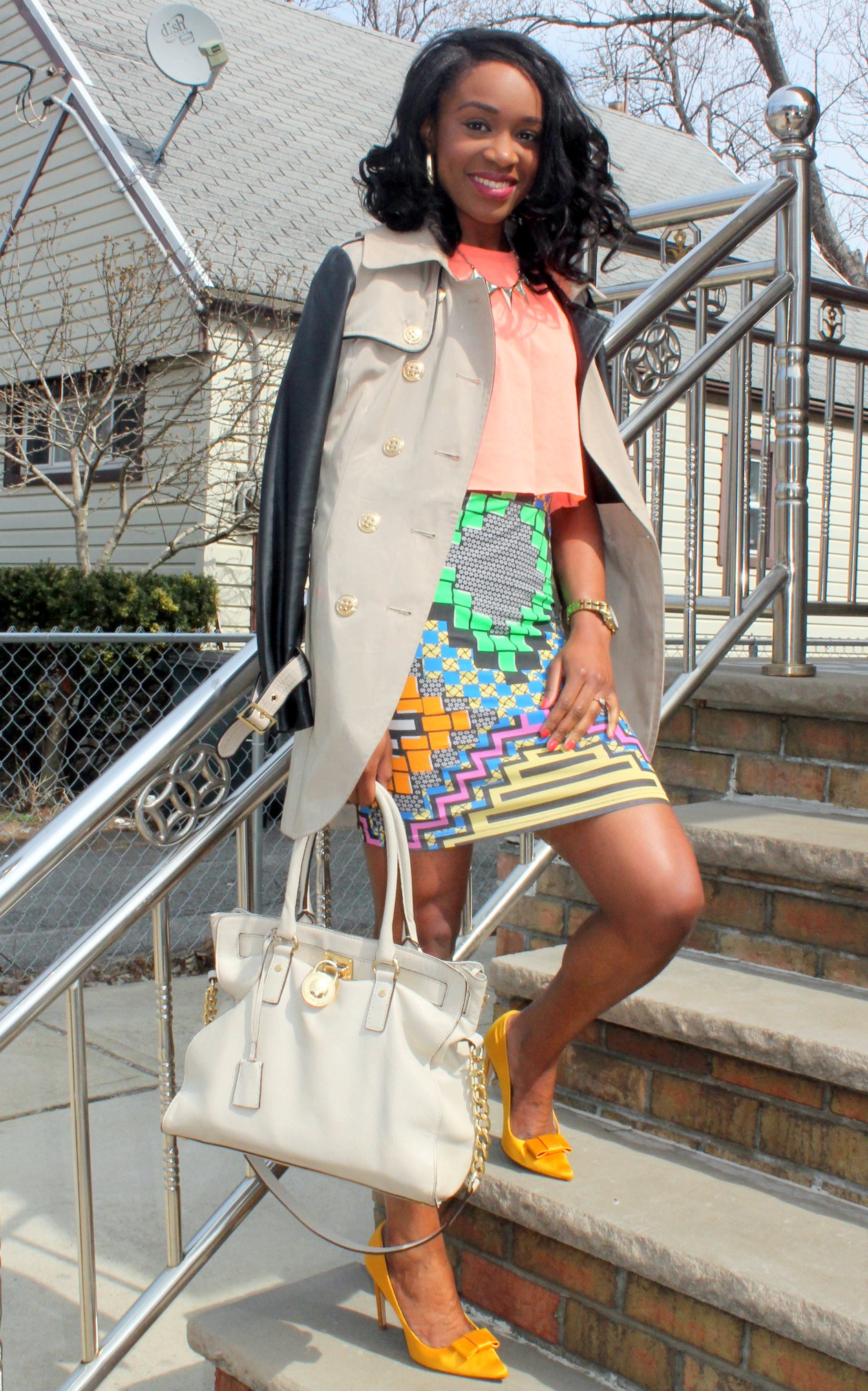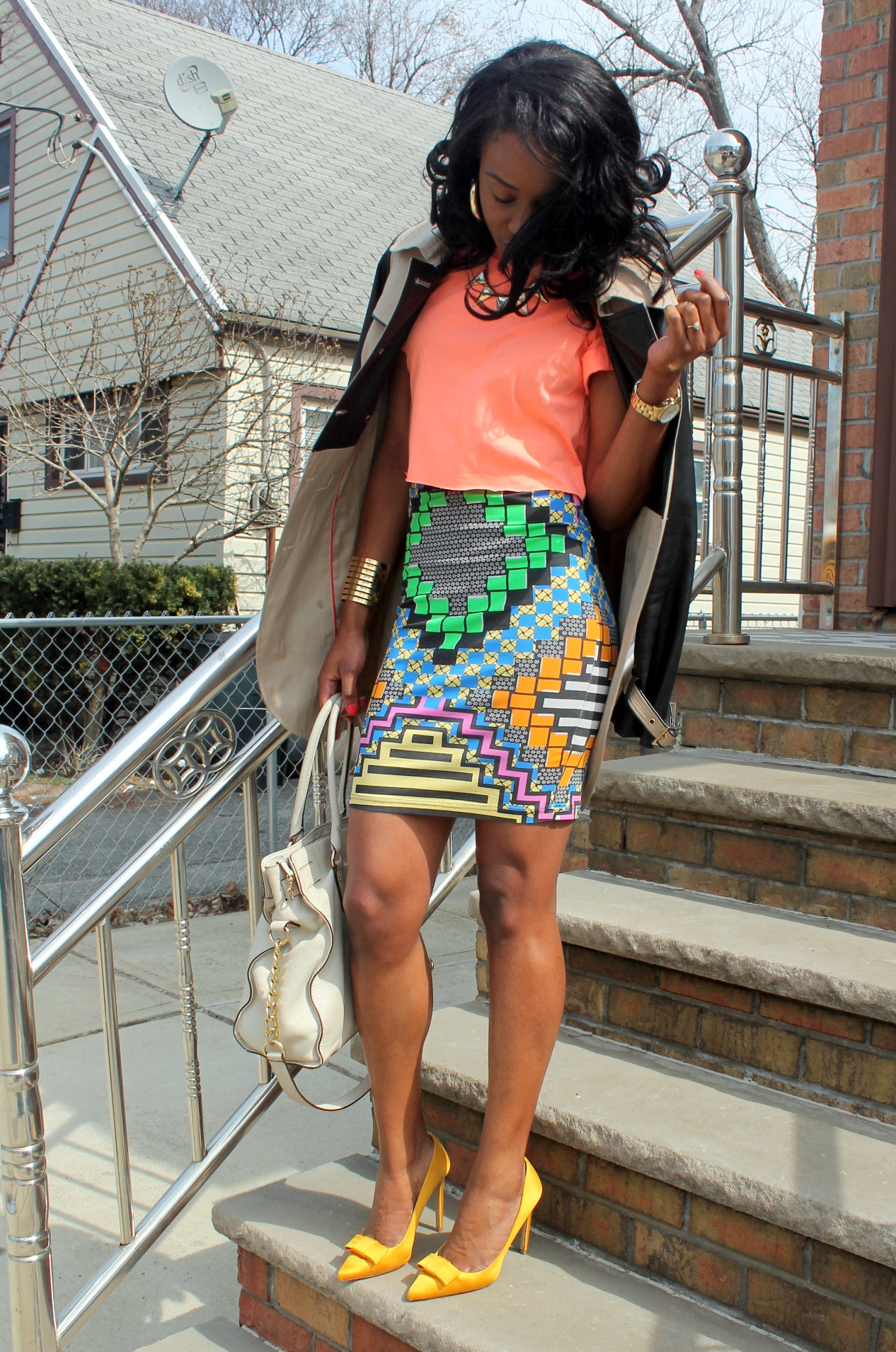 OUTFIT DETAILS: 
TOPSHOP crop top (sold out – shop here)
TOPSHOP printed pencil skirt (styled differently here)
ZARA pumps (sold out)
MICHAEL KORS Hamilton purse
STEVE MADDEN trench coat (similar here in 3 colors)
  The first outfit I created with this skirt has been my most liked and commented post ever. How could you not love this combination of colors? In this look, I decided to go with a more casual vibe and simply paired it with a loose crop top. My mustard pumps complimented the colors well and I toned down the look with a classic trench coat featuring faux-leather sleeves which you guys have previously seen here. I hope you guys will enjoy the post.
Will you be ready when death stares at you in the face?
Until next time,

Photography: Maliny Collections