"Spread love everywhere you go. Let no one ever come to you without leaving happier." Mother Teresa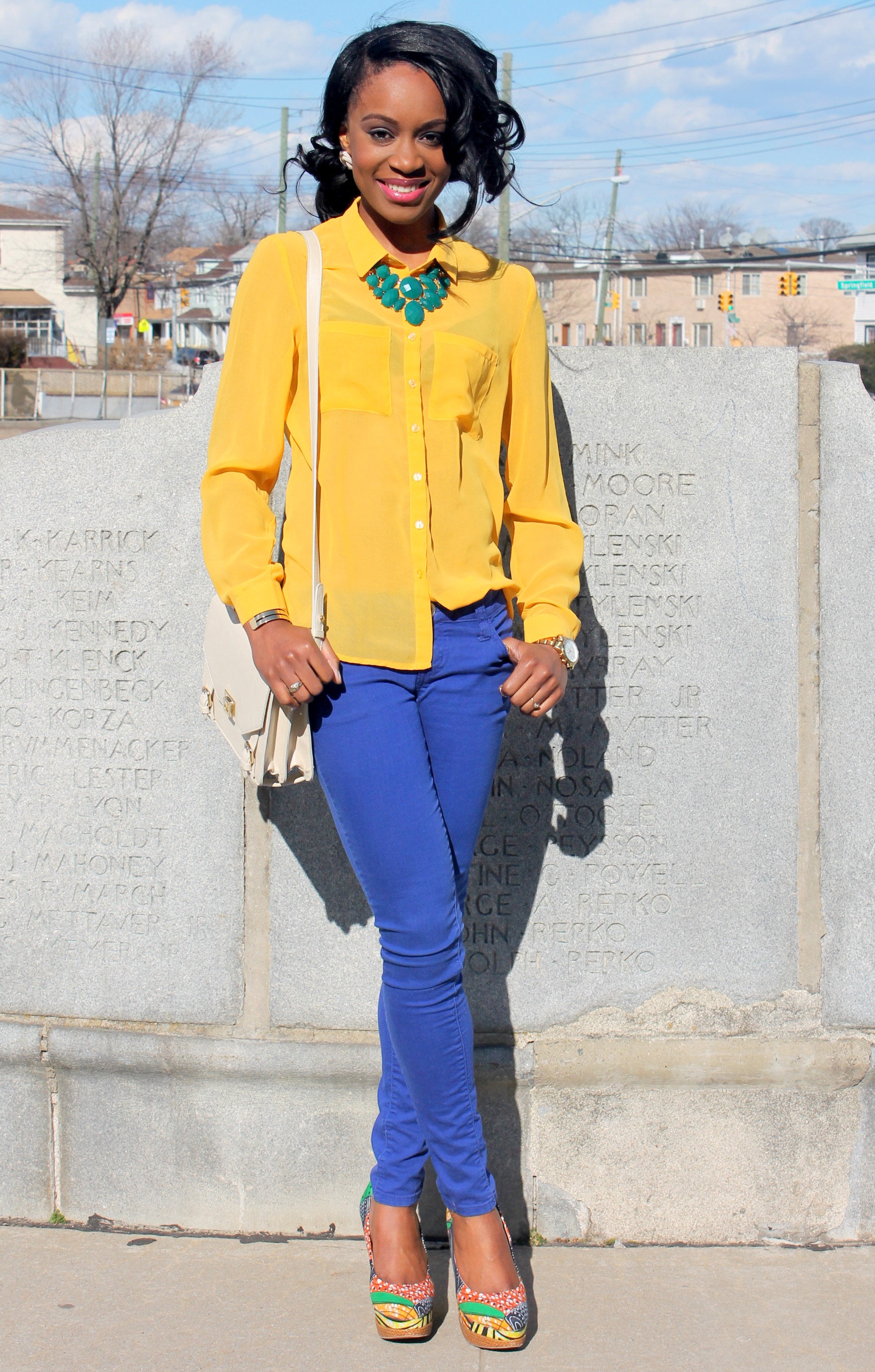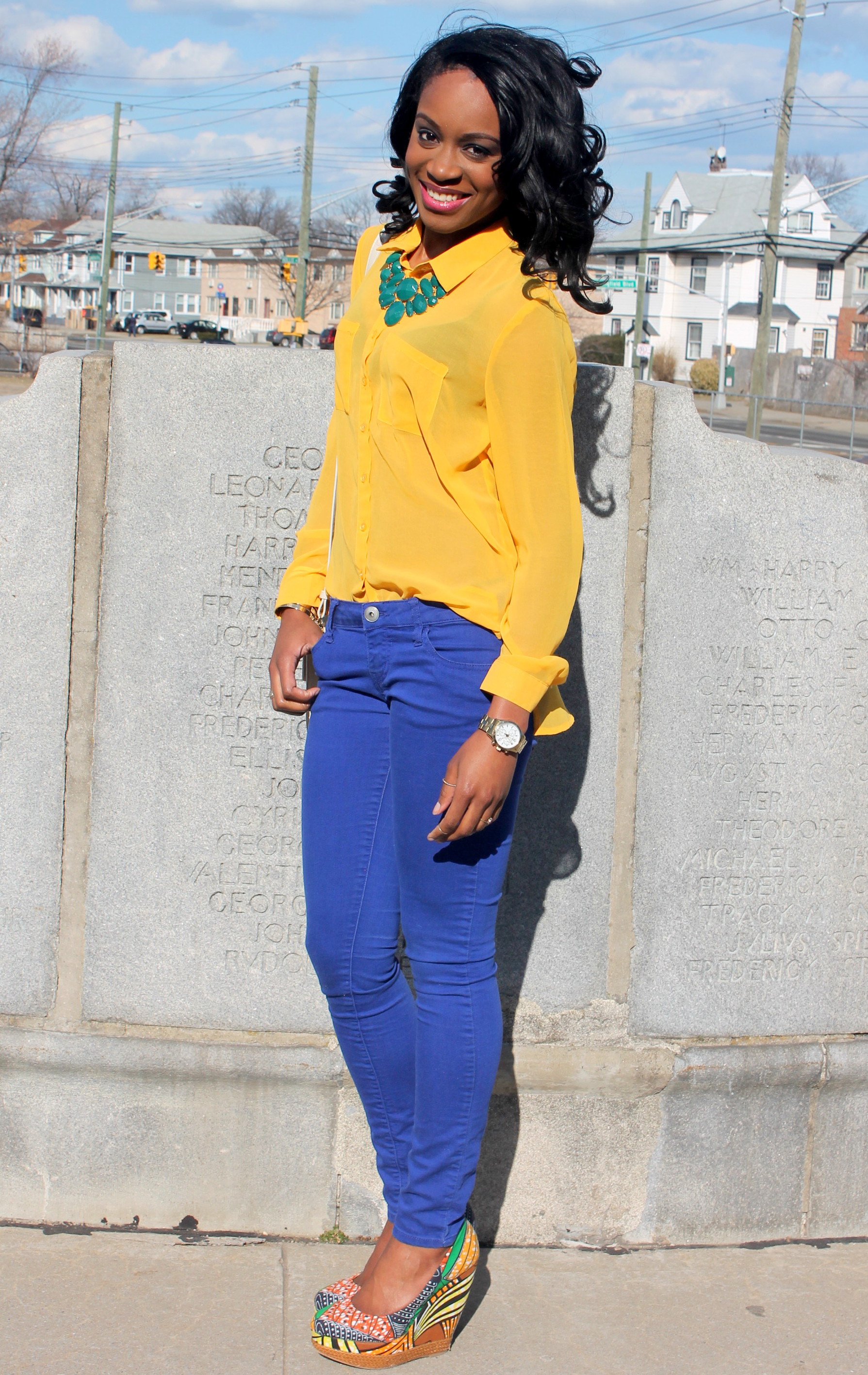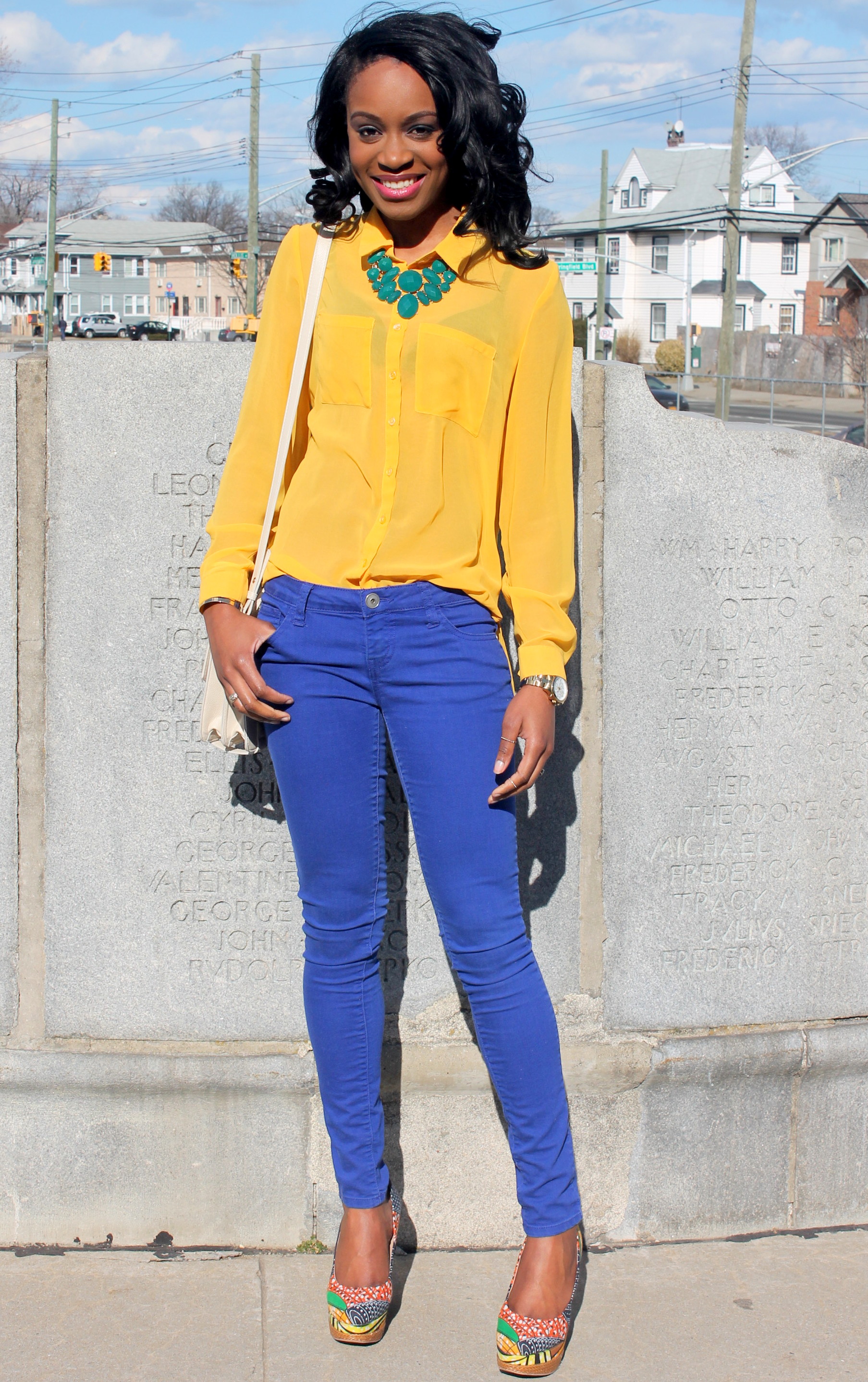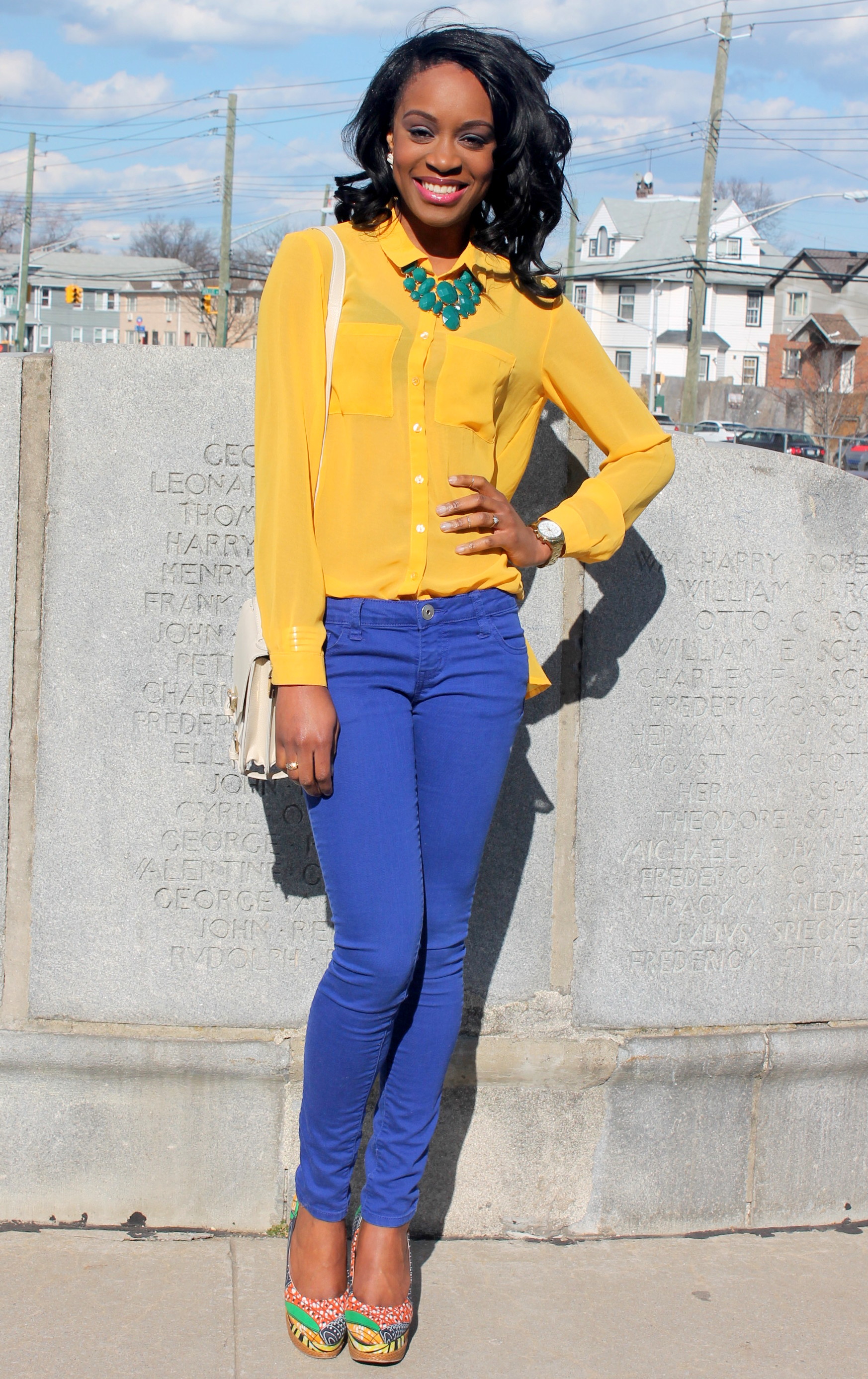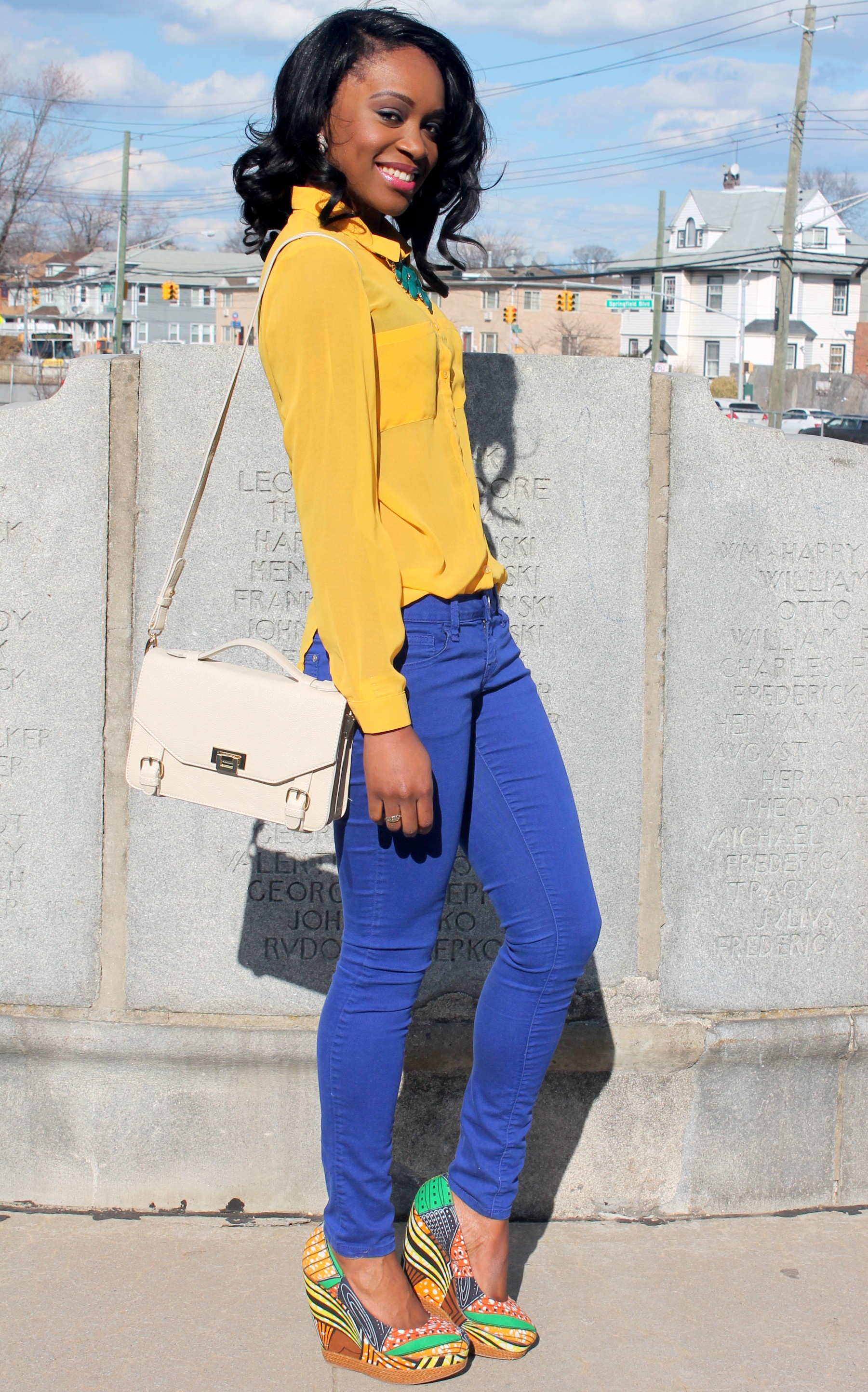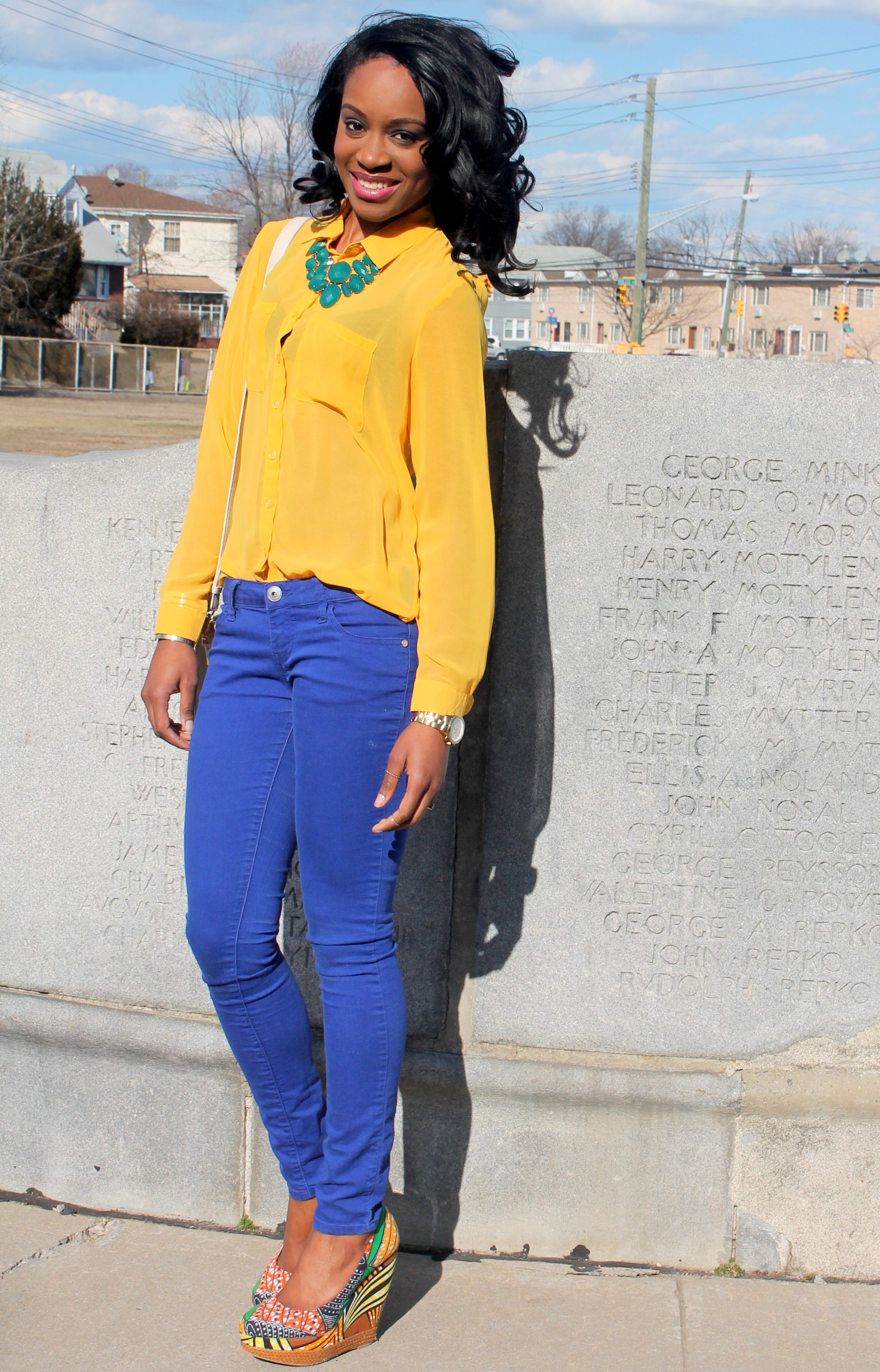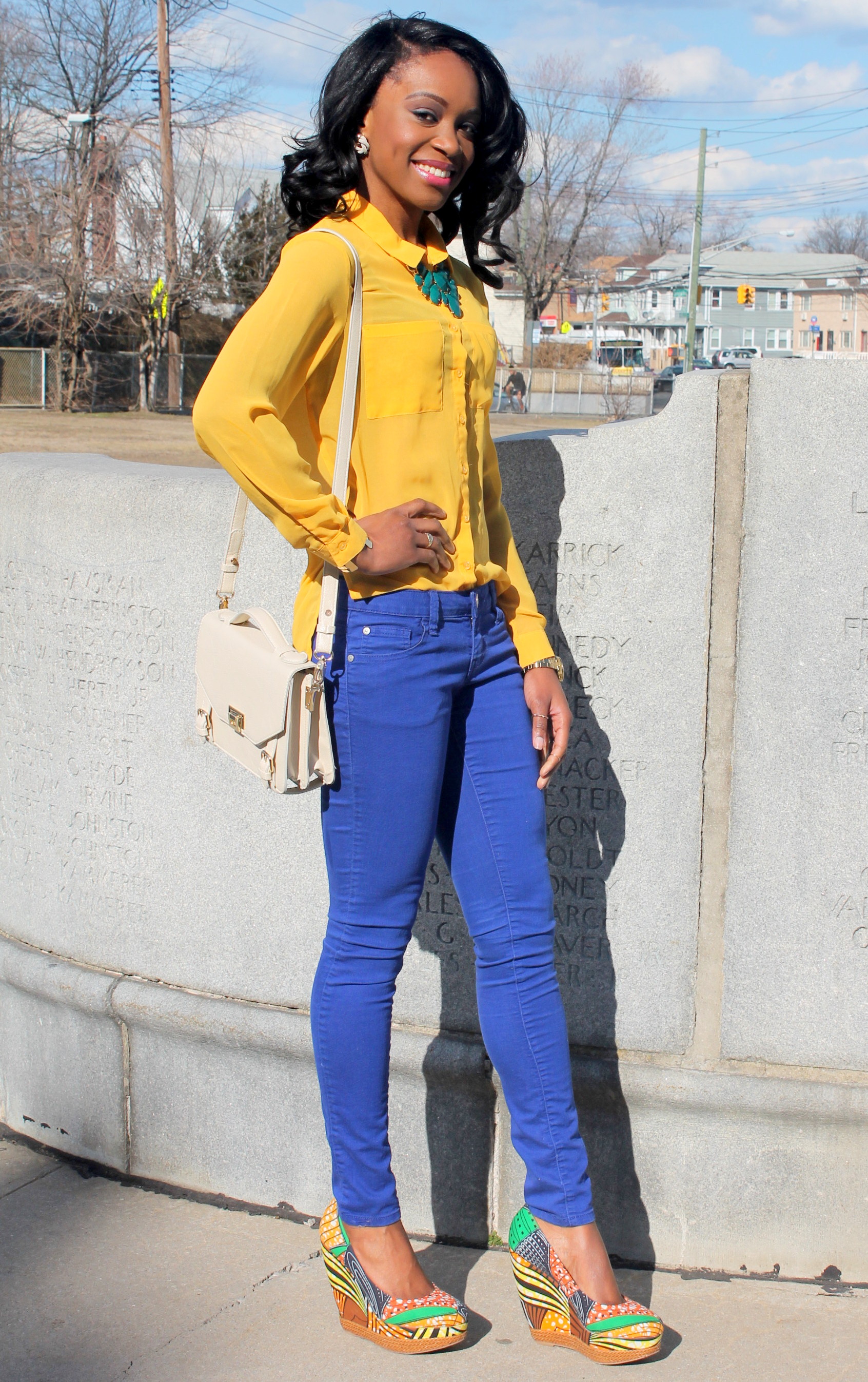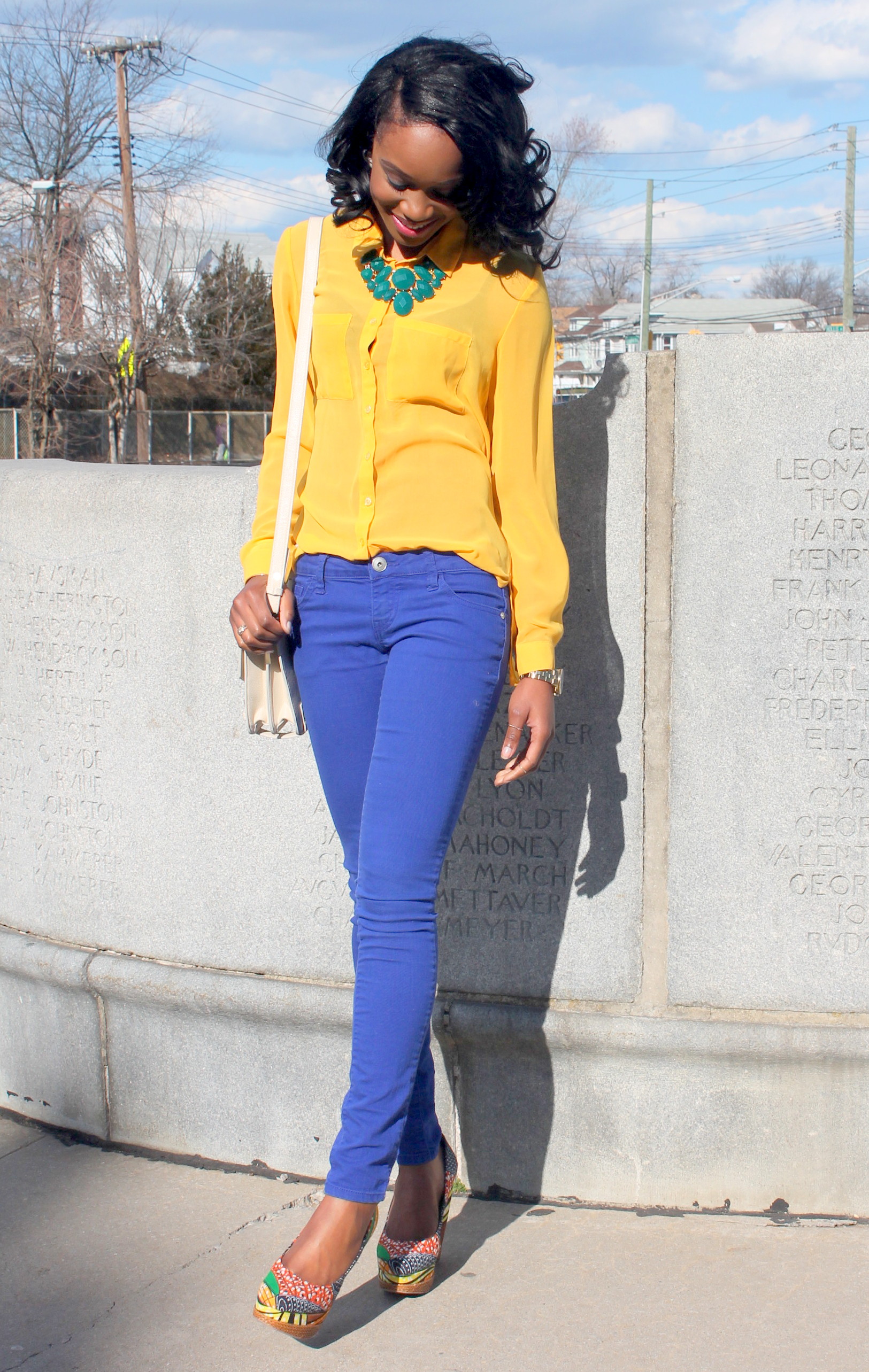 F21 denim (here) ~ Love culture sheer blouse (in three colors here) ~ Charlotte Russe necklace (shop here) ~ Aldo wedges – old (affordable option here) ~ F21 crossbody (available in red, green and cream)
I was literally almost blown far away with the wind while shooting this look. It was just pure madness as my hair was getting caught in my lipstick and whipped away in all directions. And don't let the sunshine fool you because in true NYC fashion, it was still pretty cool cold. Nonetheless, we managed to get a few presentable shots which I hope you will enjoy.
This look is pretty simple and showcases what I wear on most spring/summer days in endless variations of colors and accessories. I suppose it can be considered my uniform.
Here's one last picture that really depicts my battle with the wind, trying to flip my hair back in place. You'd think I was performing in the 'Whip my hair ' video. Ha!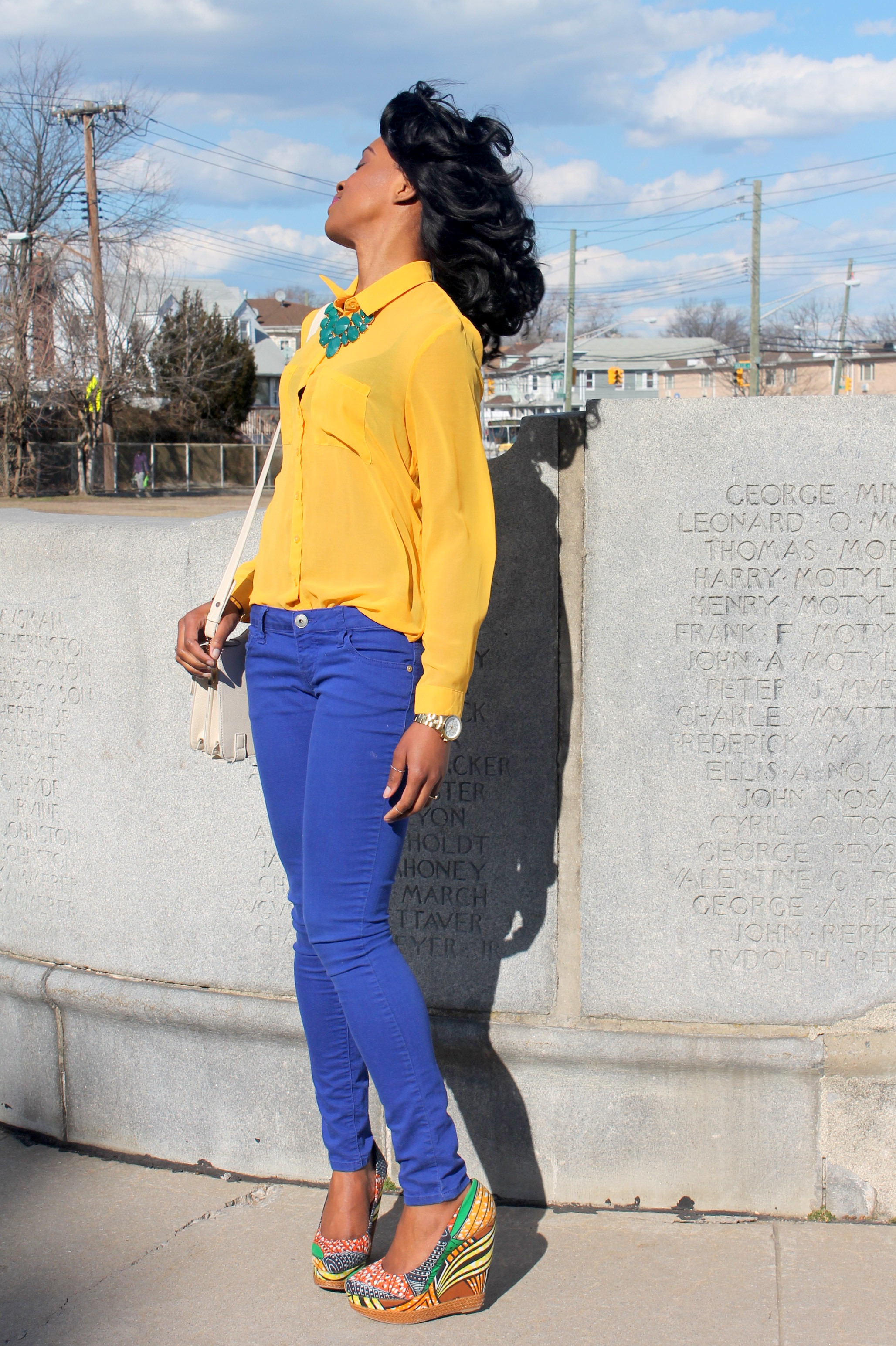 Keep smiling and be a blessing to someone today!

All the best,