"Keep your face to the sunshine and you can never see the shadow." ~Helen Keller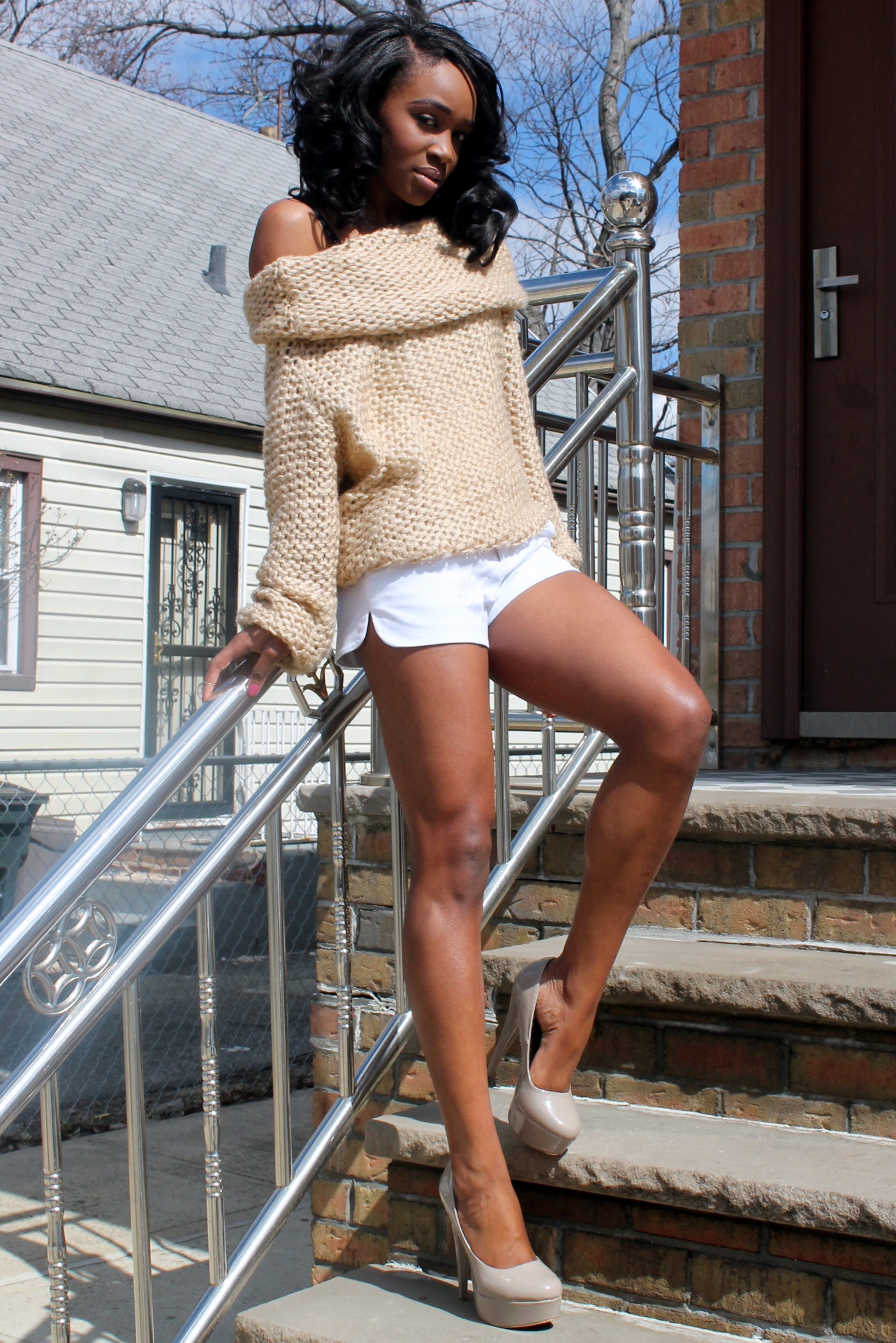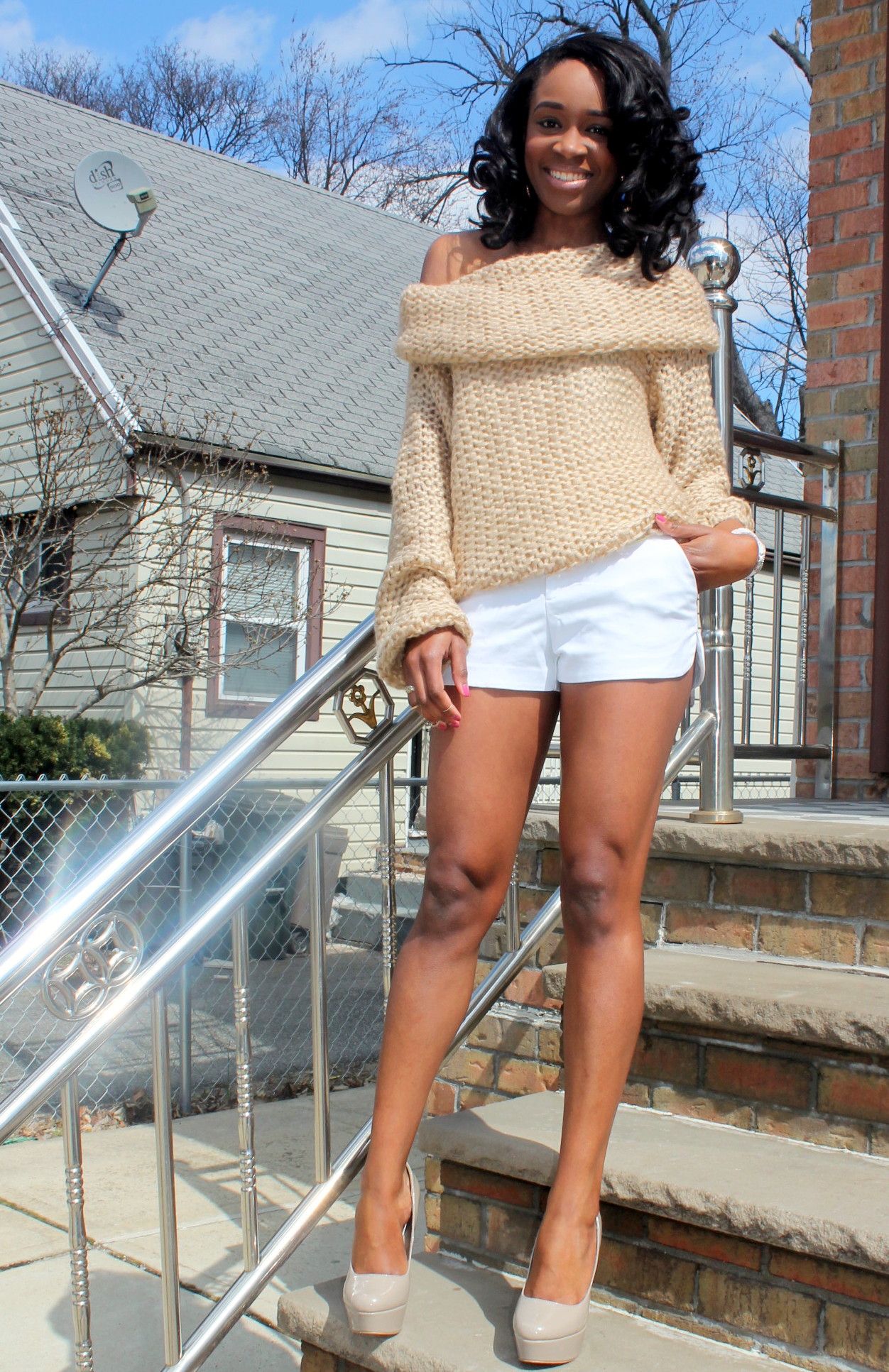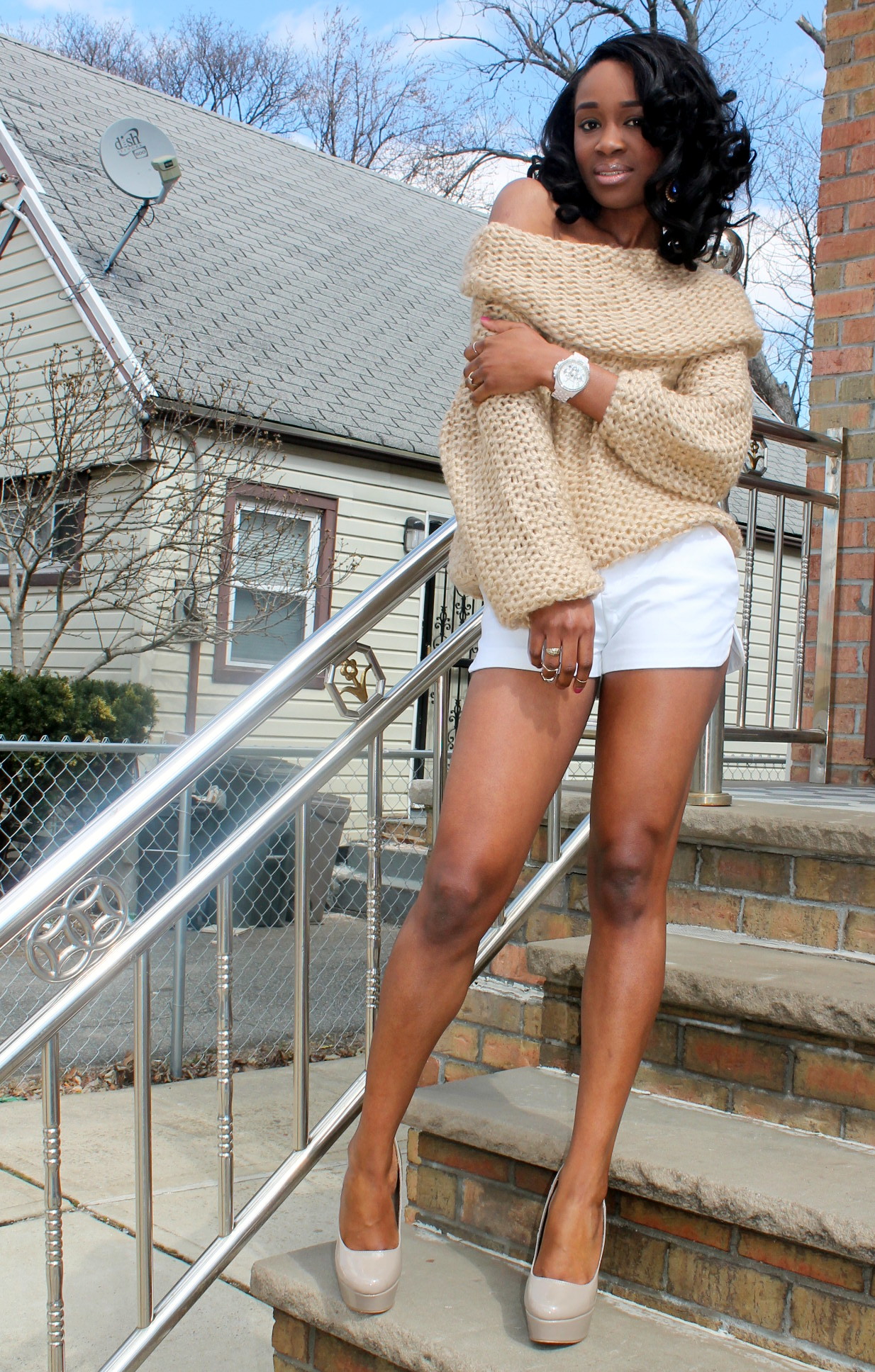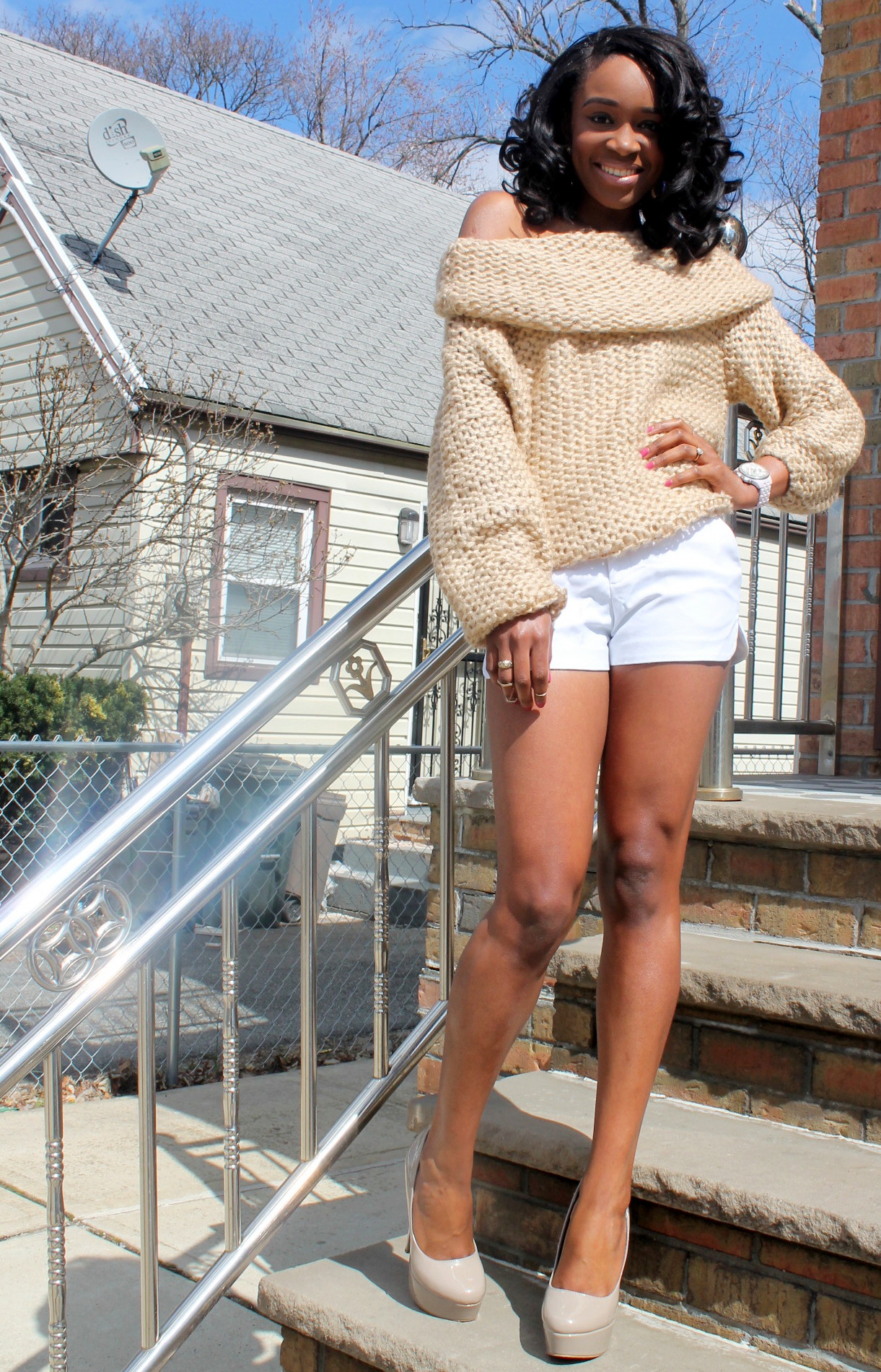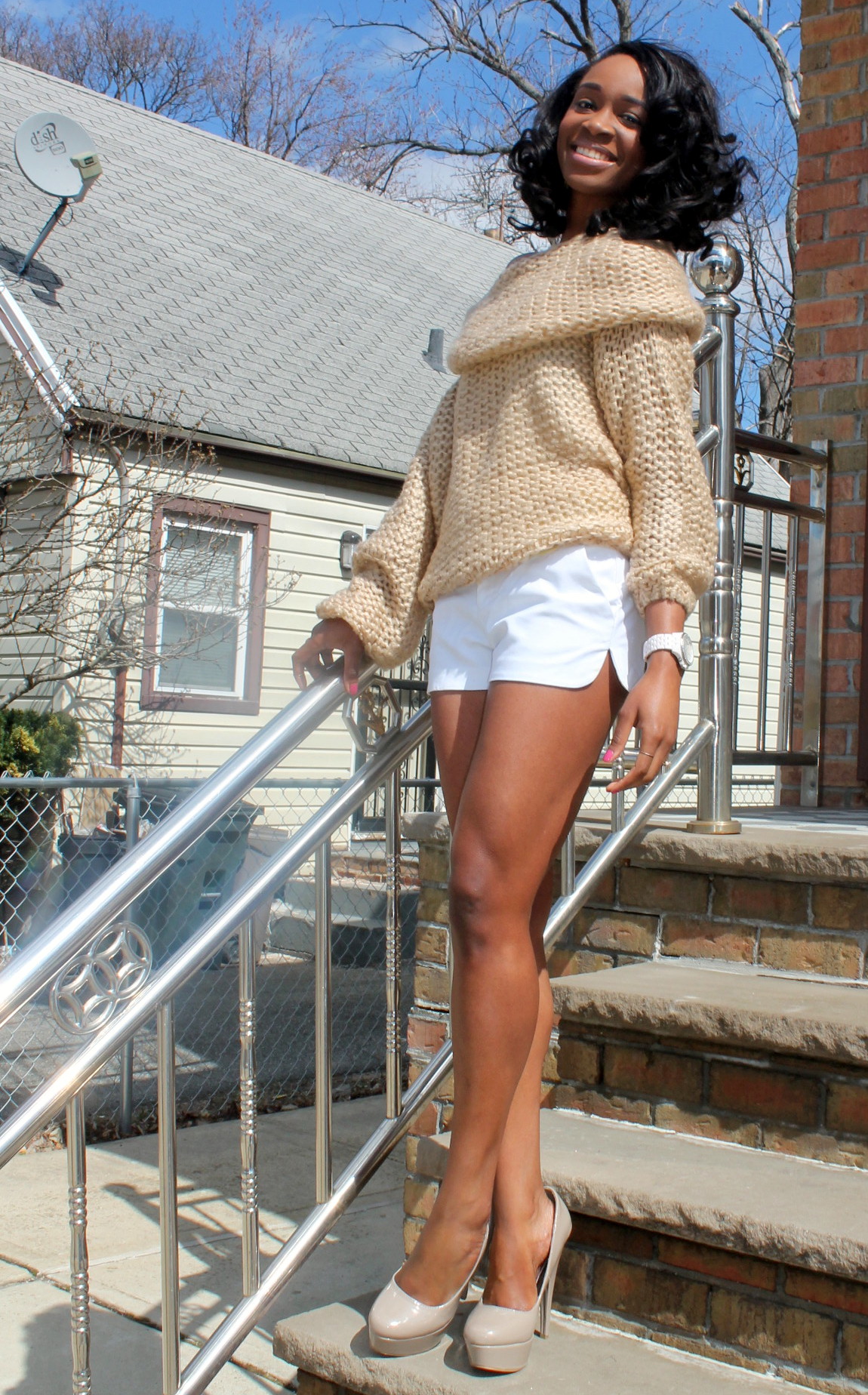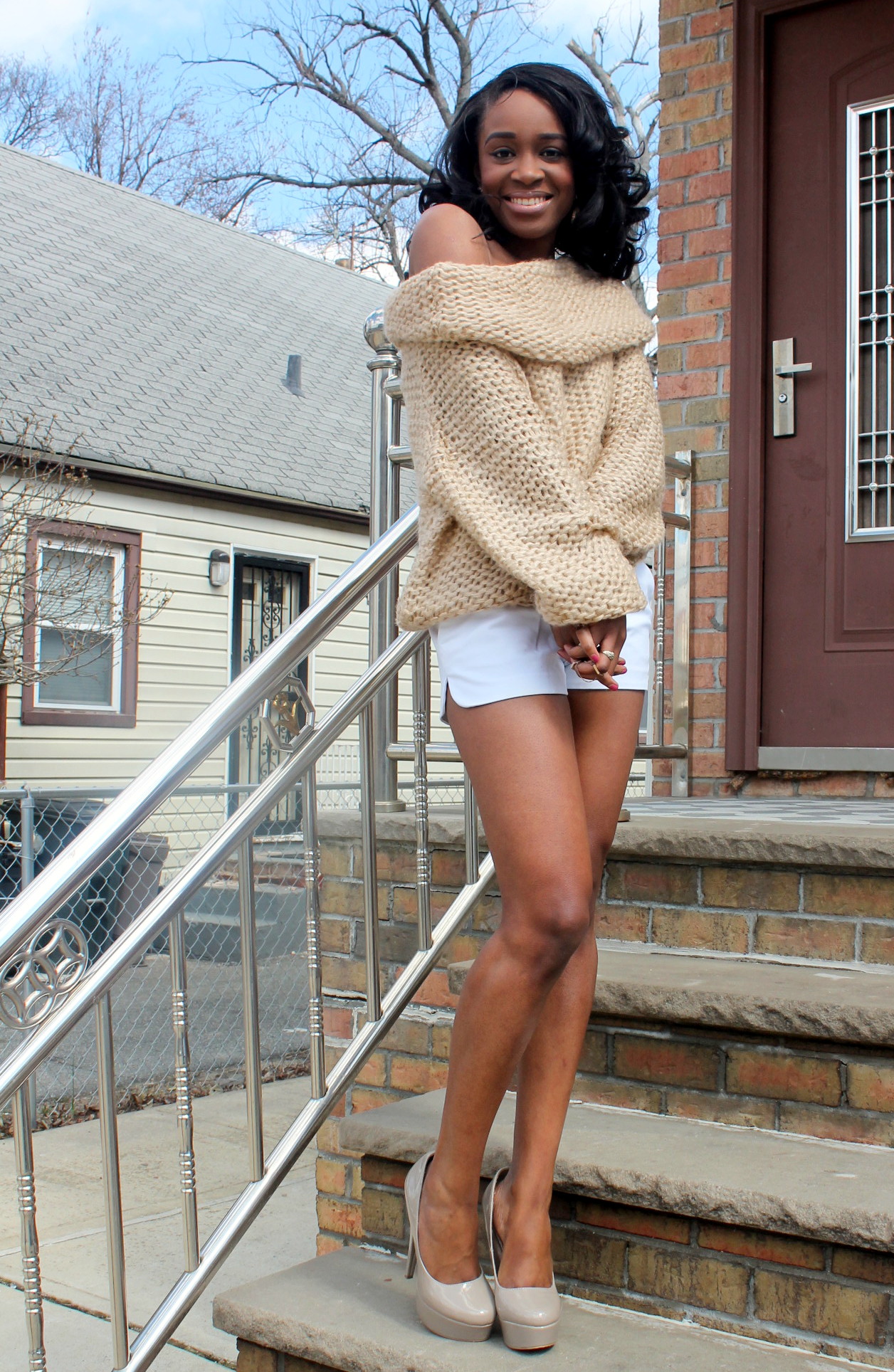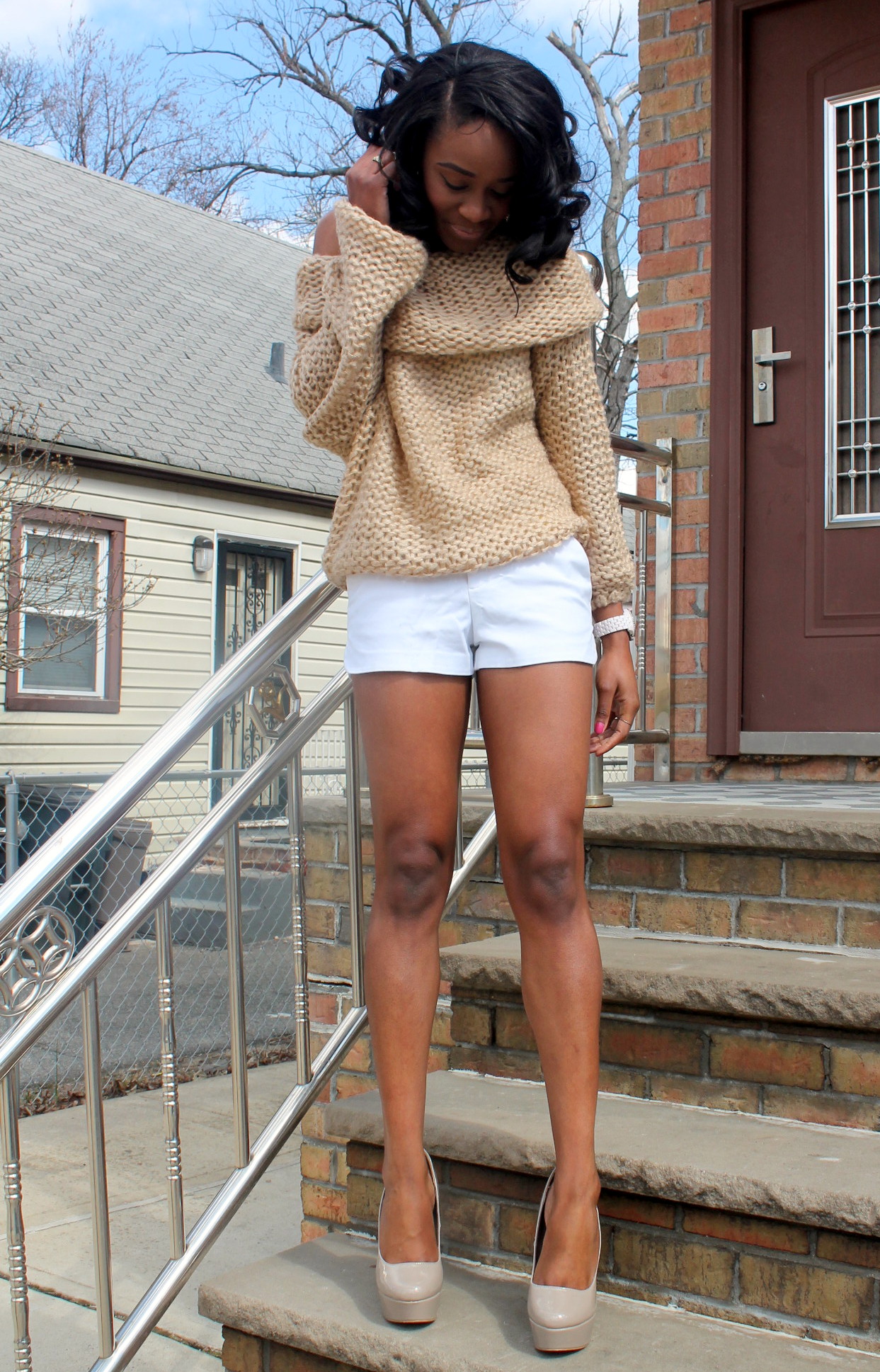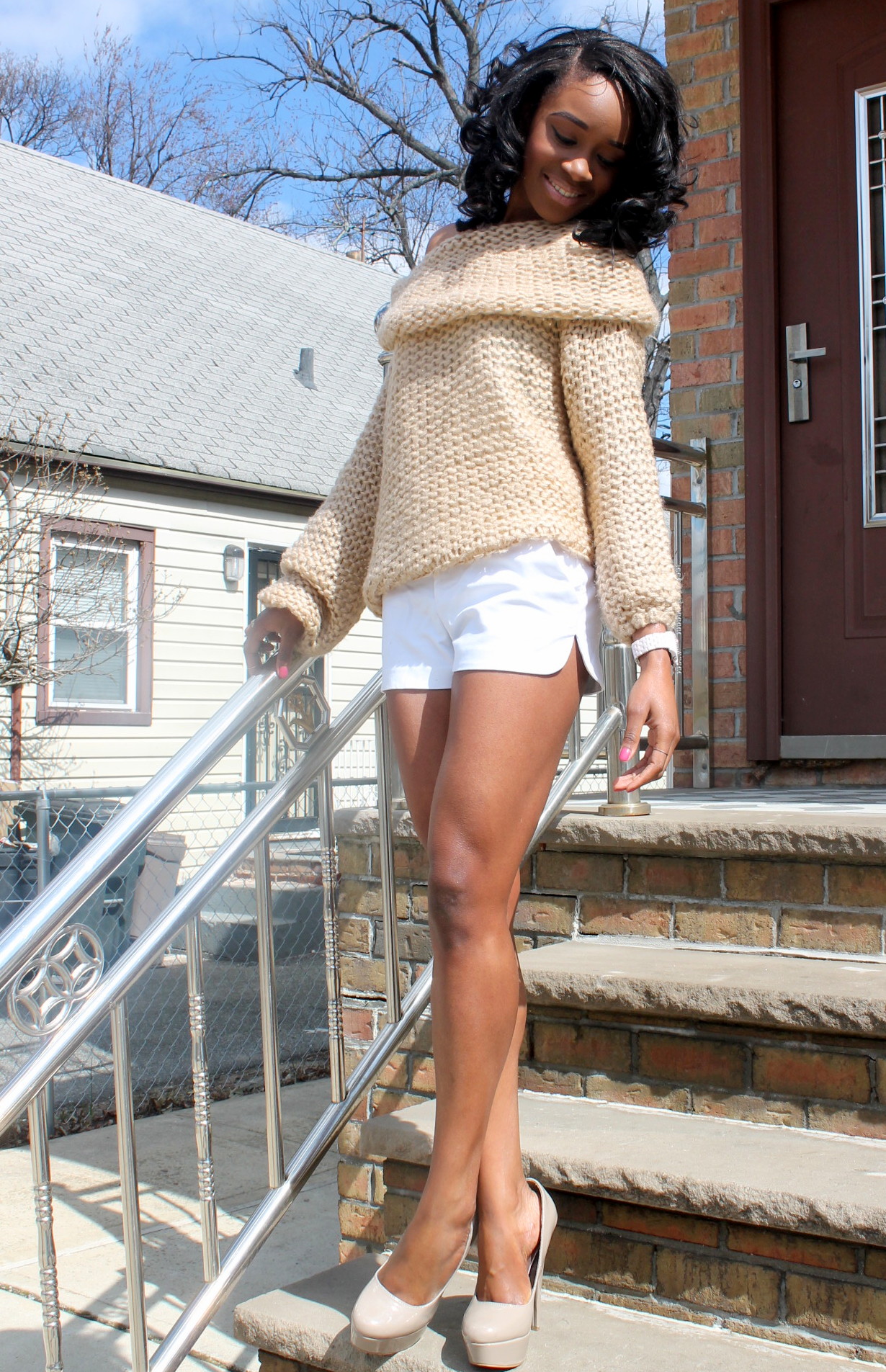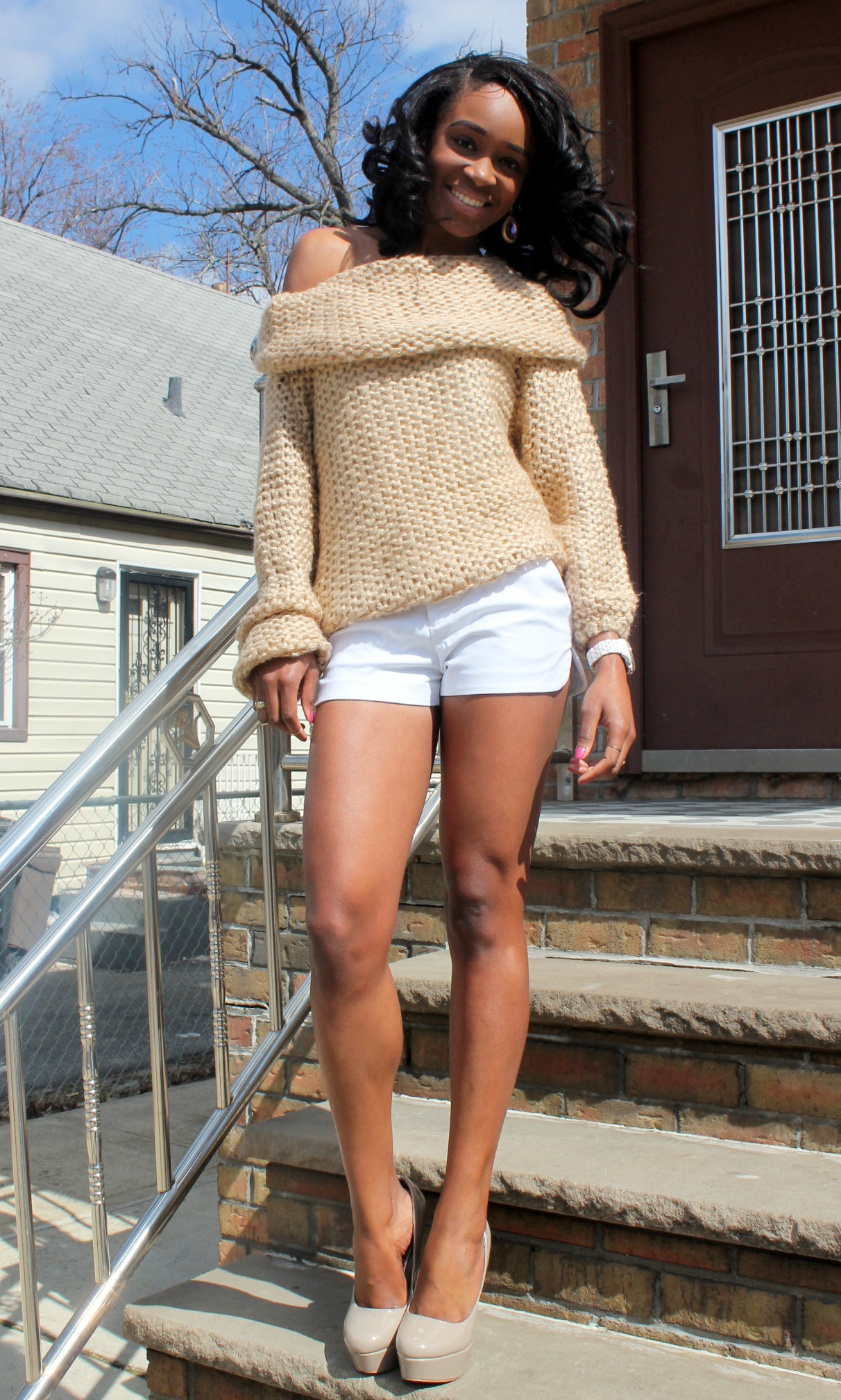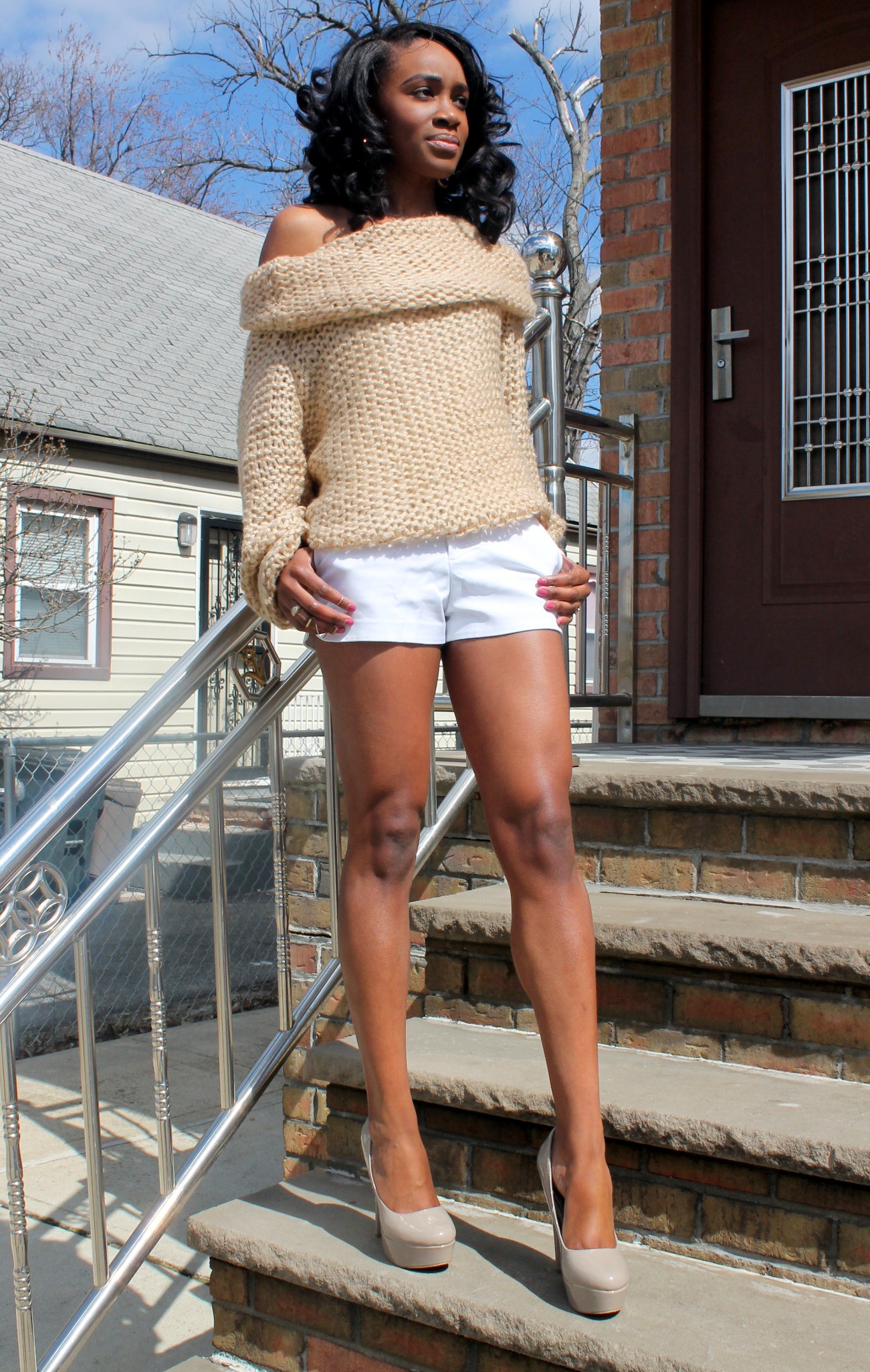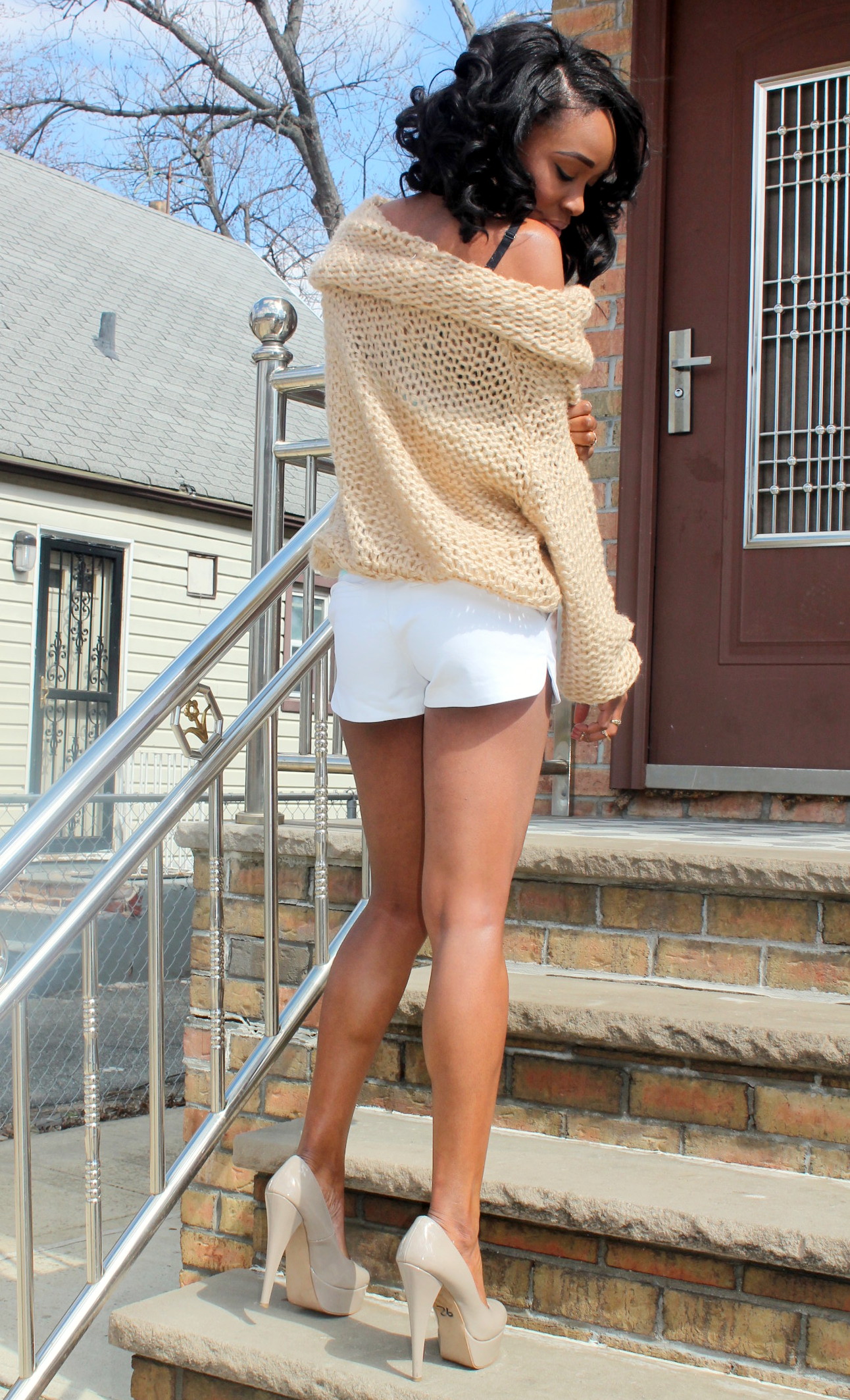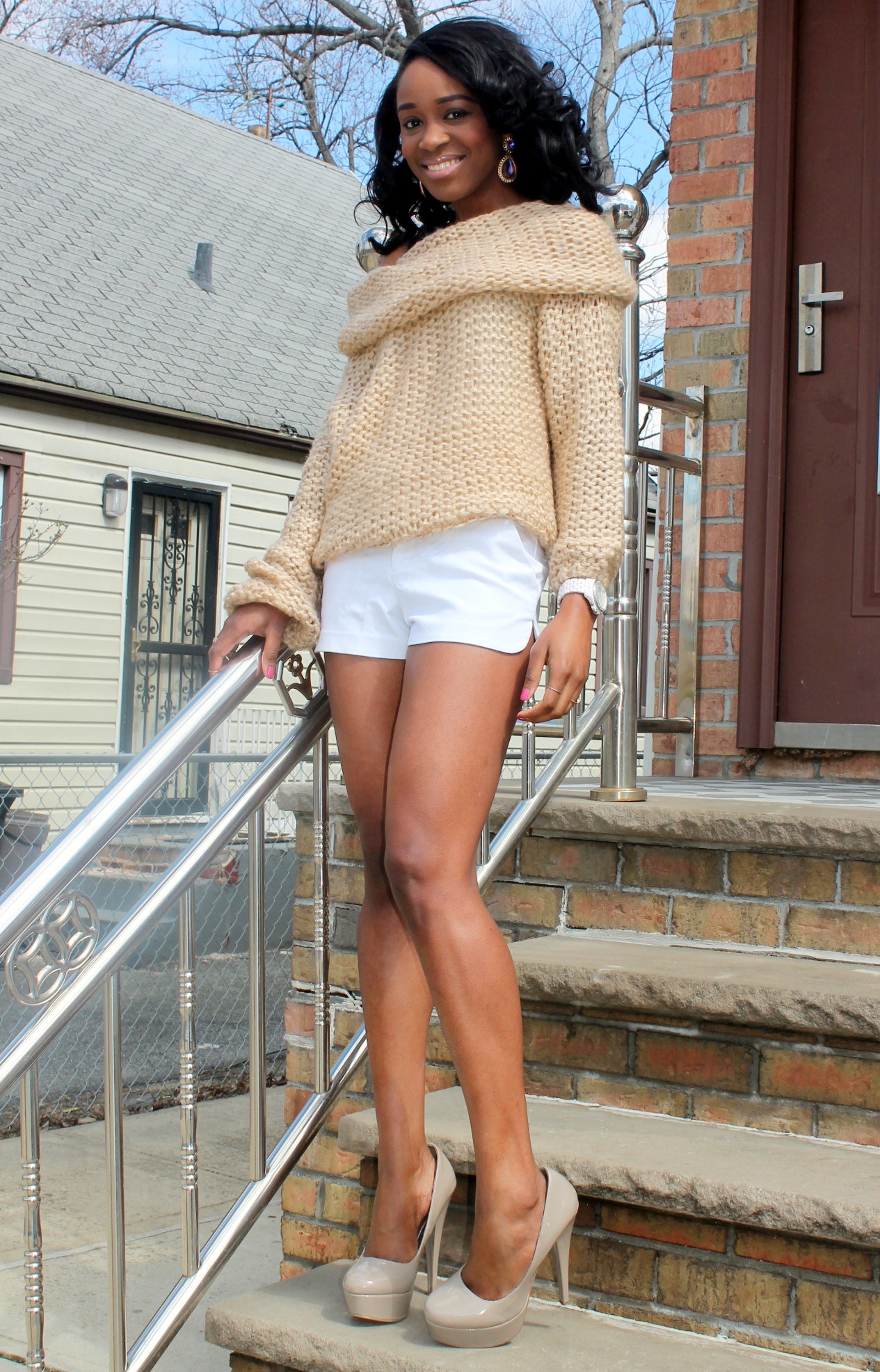 About this look:
Forever21 shorts – previously seen here – Denim version here
SheInside sweater – here
Steve Madden platform pumps – similar here
Primadonna earrrings – here (under $10!) 
Michael Kors white ceramic watch – here (40% off!)
Hey dolls,
I have recently developed an insane infatuation with pairing white with any combination of tan, beige or ivory together. I find this color combo to be understated but simultaneously very sophisticated. That is my area of focus this year as I narrow down my birthday looks. Do you guys still get excited about your birthdays? I know I do. I call it my personal holiday and no matter what, May 12th will always be the best day of every year for me:)
On another note, I love what the above quote is implying: As long as you're placing your focus on the positive things in your life, you will pay less attention to the negative. Aim to be more mindful of the people who keep you happy and the things that you're grateful for and you will see those multiply. Make a conscious effort to redirect your focus from your problems to your blessings because if you focus on your problems, you will stumble but if you focus on God, your problems will stumble. Some days will be easier to face the sunshine than others and there most certainly will be cloudy days ahead; you just have to remain faithful and try harder on those days.
Chin up darlings! Be blessed.


PS: Have you entered my giveaway? Click here for all details on how you can win.
Photography: Maliny Collections