"You are never too old to set another goal or to dream a new dream." – C. S. Lewis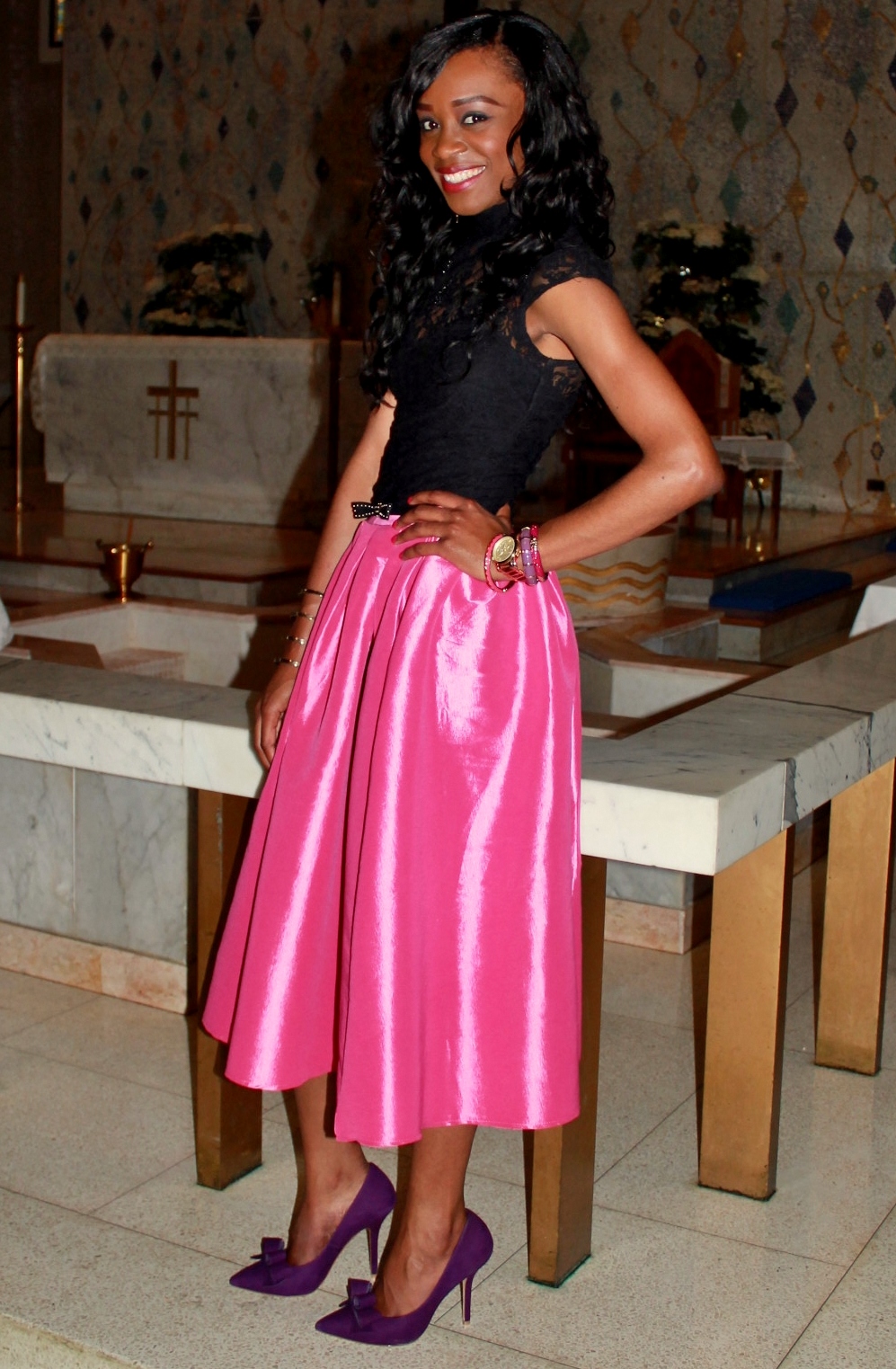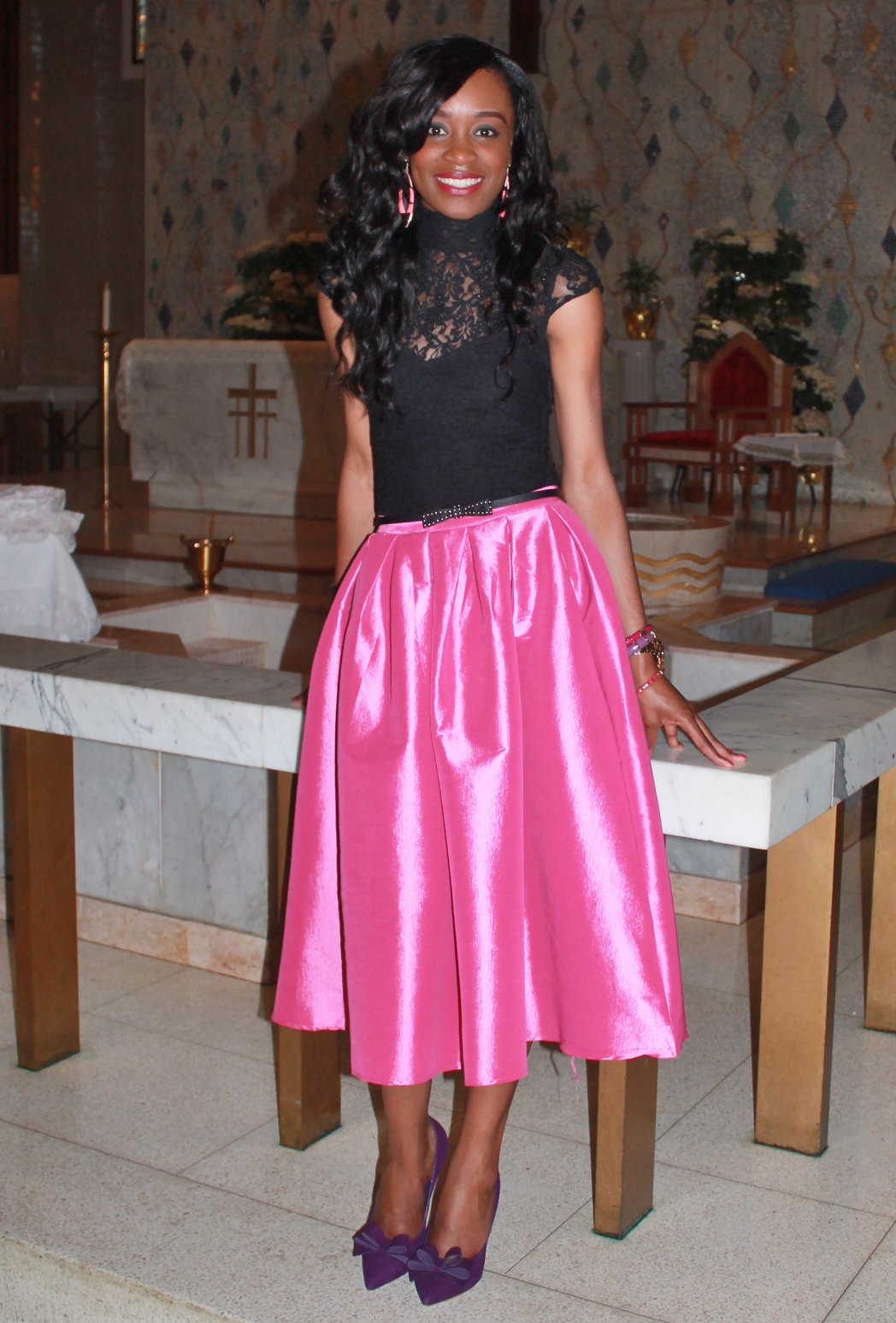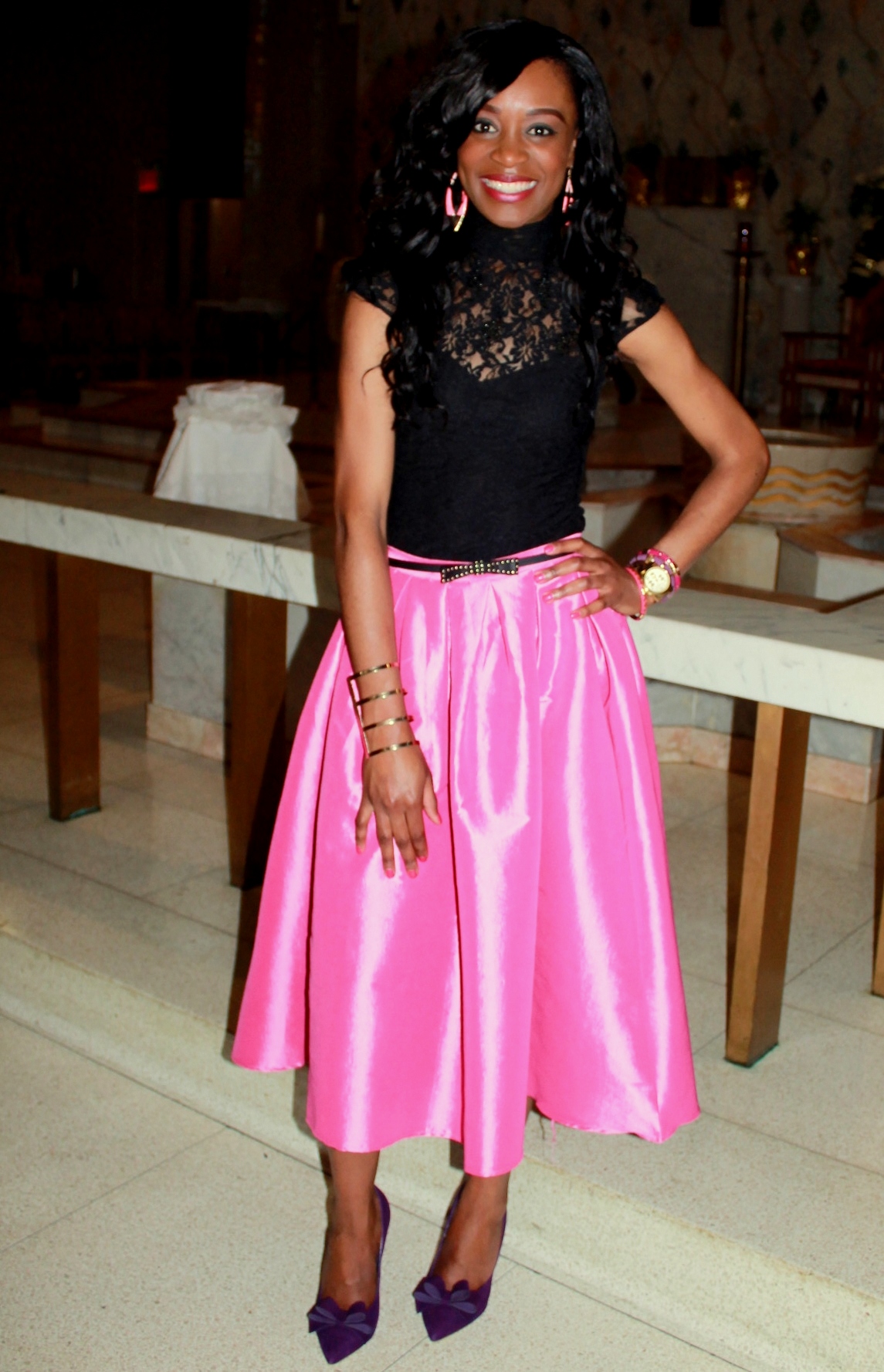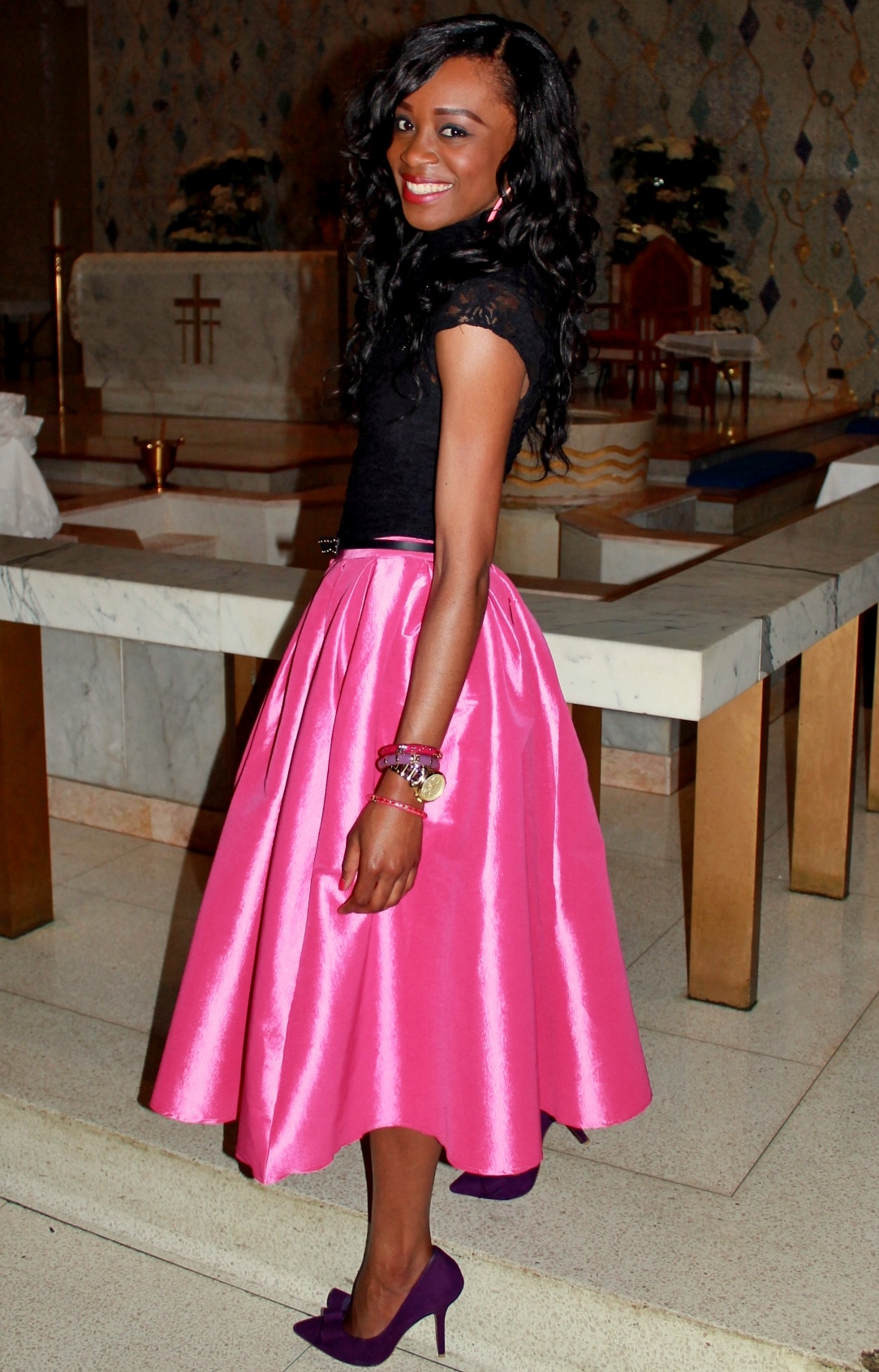 I'm wearing:
Choies
skirt –
here
//
Guess
dress (worn as top) – old //
Steve Madden
Ravesh pump –
here in 5 colors
 //
NY & Co.
bangles
 //
Icing
earrings //
Michael Kors
watch //
Primadonna
 cuff bracelet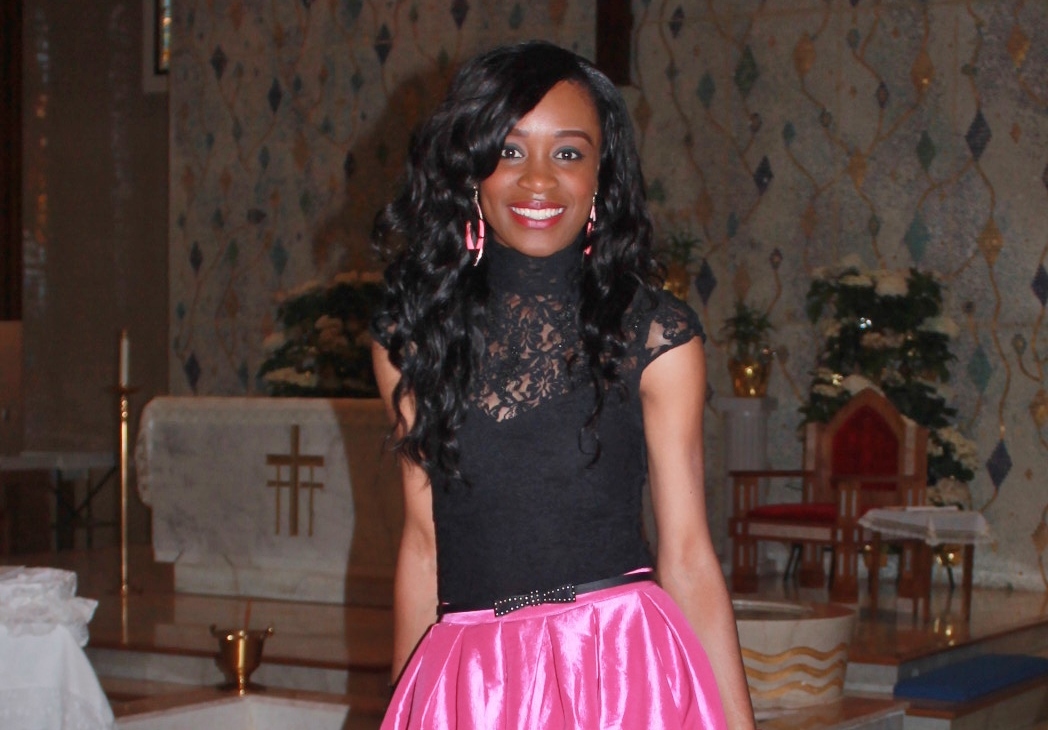 With my precious godson Kaiden whose birthday is a week from mine:)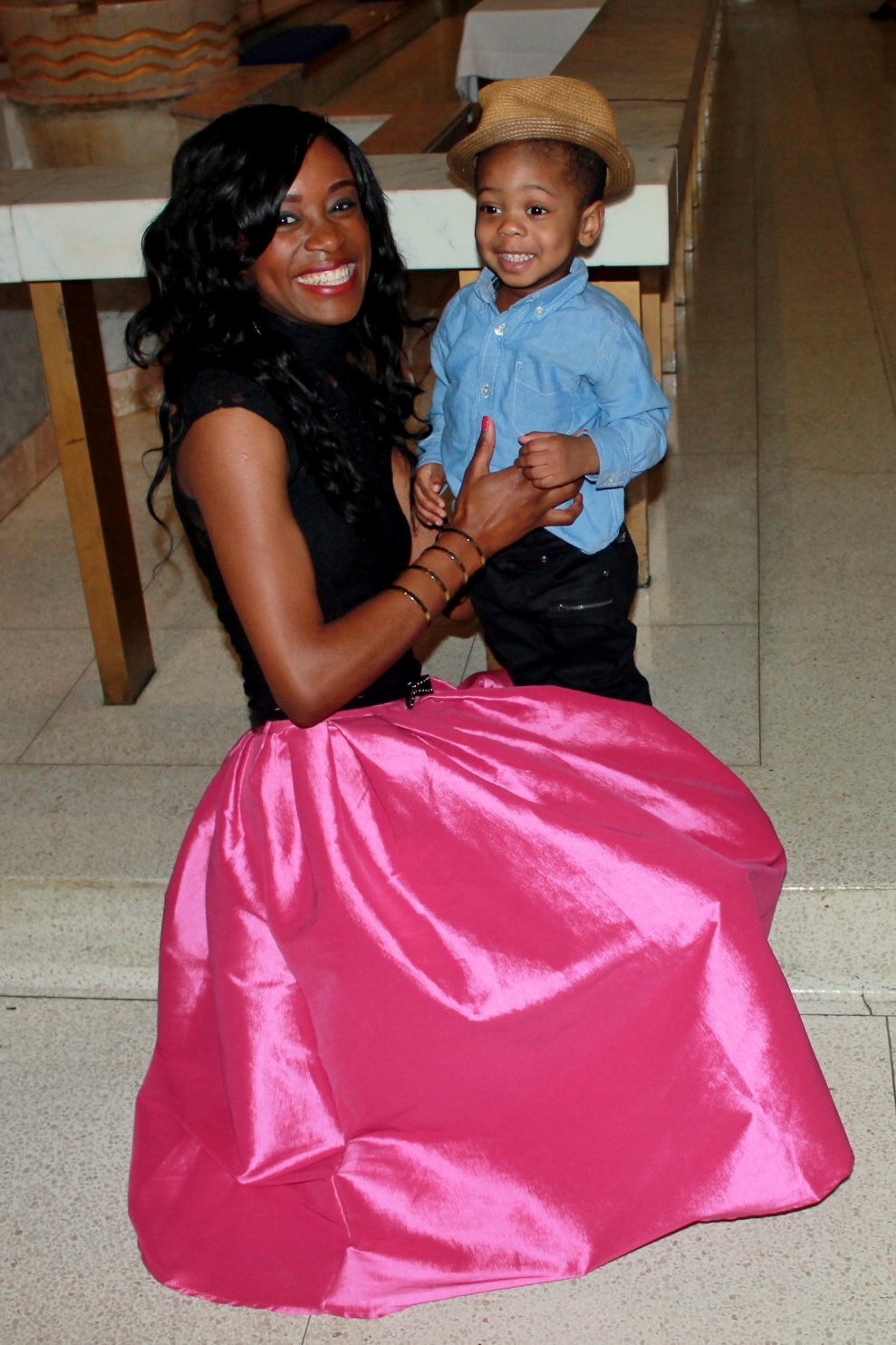 What a wonderful weekend I had celebrating my 27th birthday! I really cannot believe that I am saying that number: 27 is so close to 30 and sounds quite old to my ears but that's OK. I just never imagined life past the age of 25 so this is all an interesting journey but I can't help but to feel blessed and highly favored after being showered with endless love all weekend long. To God be all the glory!
I ordered this skirt a couple of months ago and just loved how it looks when I tried it on. I was not planning on wearing it during my birthday weekend at first, but it felt so festive when I tried it on that I figured it would be the perfect church look on Mothers' Day, a day before my birthday. Choies.com has a variety of colors in this type of full skirt and priced well under $30, they're so affordable. This particular one goes past the knees although I'm a bit on the tall side (5'8″) but they also carry a knee length version which is just as pretty. I will most definitely be ordering a few more colors. I was skeptical at first because they are 'one size fits all', but because of the elastic waist band, I think anyone who usually wears a size small up to a large can fit them. 
To keep the skirt as the focus of the look, I opted for a black lace top, (which is actually the dress I wore for my 24th birthday) and these gorgeous purple Steven by Steve Madden bow pumps in a complementary color. They're super comfortable and look great with just about anything. I'm super tempted to get another pair but in the interim, these will be in heavy rotation with skinny jeans, pencil skirts, etc…
I hope you guys enjoyed this look and had a great Mother's Day weekend as well. Please let me know your thoughts on this look and never hesitate to let me know what you would like to see more of on the blog. I'm always open to suggestions and definitely love hearing from you beauties. 🙂