"I have come to accept the feeling of not knowing where I am going. And I have trained myself to love it. Because it is only when we are suspended in mid-air with no landing in sight, that we force our wings to unravel and alas begin our flight. And as we fly, we still may not know where we are going to. But the miracle is in the unfolding of the wings. You may not know where you're going, but you know that so long as you spread your wings, the winds will carry you." – C. JoyBell C.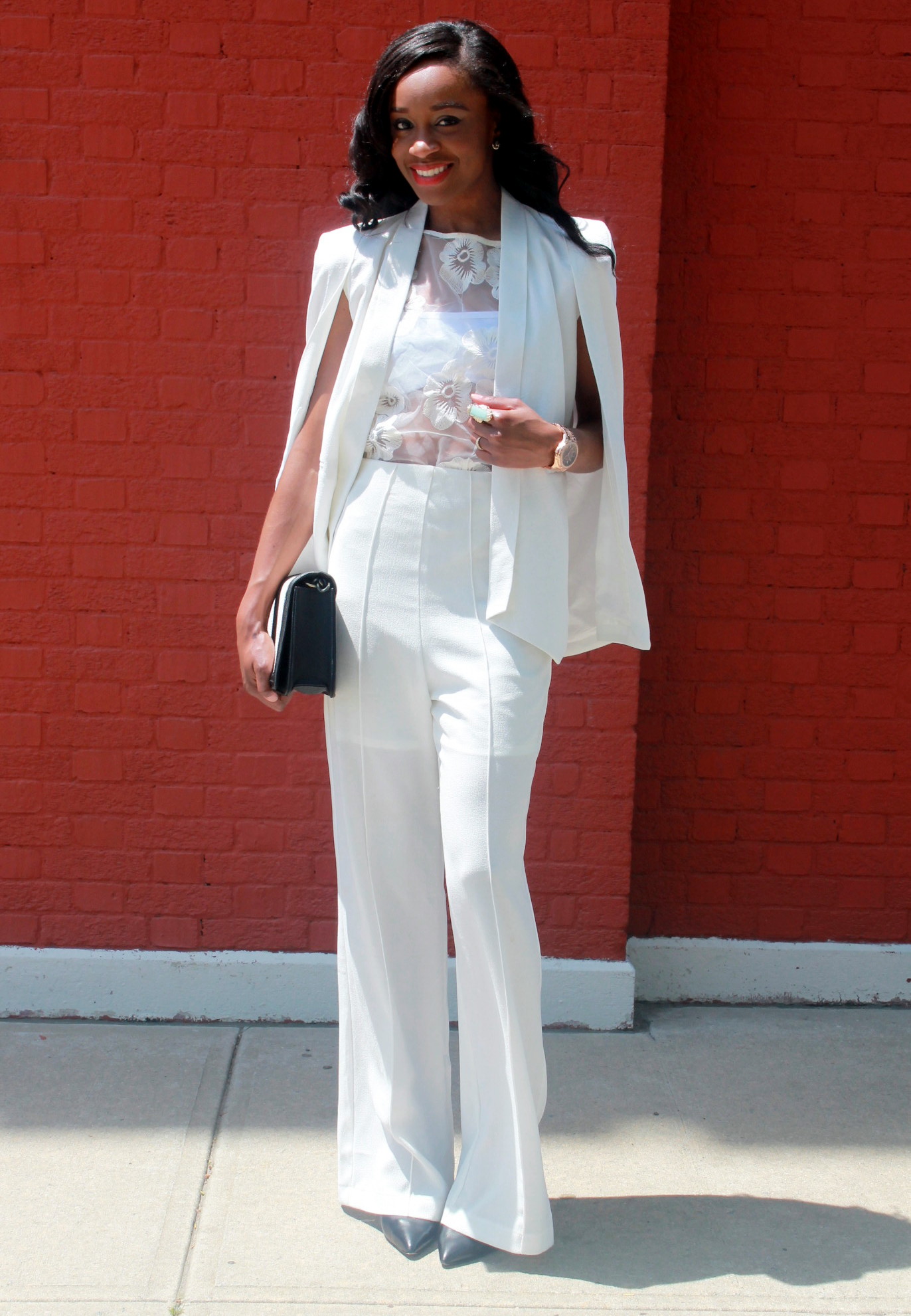 For many years, I've wanted a crisp and clean all white look for my birthday. Finally I've found the perfect pieces to make it happen…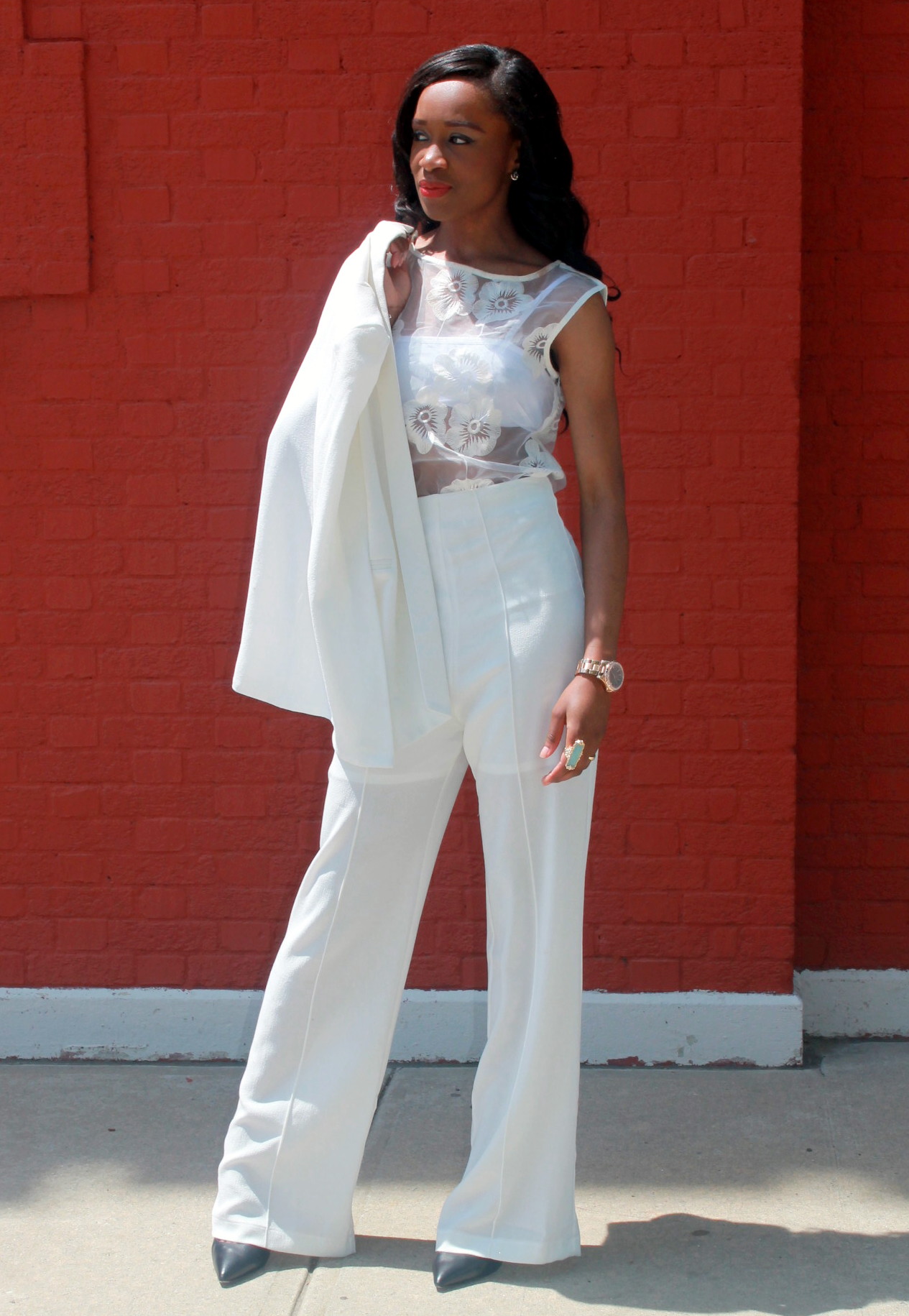 I'm wearing:
Cape Blazer: NastyGal  – in IVORY, in RED or BLACK 
Wide legs pants: Dor L' Dor boutique – similar here
Sheer top: Dor L' Dor boutique – similar here
Cropped tee: H&M
Pumps: Boutique9 – Love this
Crossbody: H&M – sold out – Similar here
Watch: Michael Kors (rose gold)
If you read my "30 random facts about me" post, you may be familiar with the fact that, to me my birthday is a holiday (yes! holiday) that I take very seriously. This year, though I wasn't planning on doing anything extravagant, my brother traveled from Haiti to be here with me and so did one of my BFFs from Florida so I had no choice but to show them a good time. With the suggestion of my sister from another mother, we booked a dinner cruise from World Yacht Cruises at Pier 81 and 14 of us ended up having such a wonderful time. Unfortunately, I didn't get to take clear pictures on the yacht, (hence why I had to put the outfit back on to snap these shots) but the view was absolutely breathtaking especially since the weather decided to cooperate for once. The food was delicious and the environment was super relaxing. The only complaint I have is that the three hours went by way too fast but that's inevitable when you're having a good great time. 
About the look: As mentioned above, I have wanted an all white birthday look for the longest (wore all black last year) so I was over the moon when I walked into a local boutique and spotted the perfect wide leg pants I had pictured in my head. From the same boutique, I picked up this unique sheer floral top which was love at first sight. About a month later, I came across this cape blazer at NastyGal and I just had to have it; However, I had the (pleasant) shock of my life when I opened the package only to realize that the blazer I had received and the pants I purchased a month prior were exactly the same color, made from the same fabric and had very similar detailing. Anyone would think this was a two-piece set, but in reality, it really was just a miracle from God himself:) 
The original plan was to wear either white ankle strap sandals or my purple bow pumps seen here, but I never found the right sandals and as for the pumps, the hem of my trousers kept getting wrapped around the bow which could have caused me to trip and/or fall. So much for that. Since I decided to complete the look with my black and white bag, I figured I'd keep the monochromatic theme going with simple black pumps. I truly couldn't have been happier with how the final look turned out and I can't wait to hear what you guys think of it. Please don't hesitate to share your thoughts below.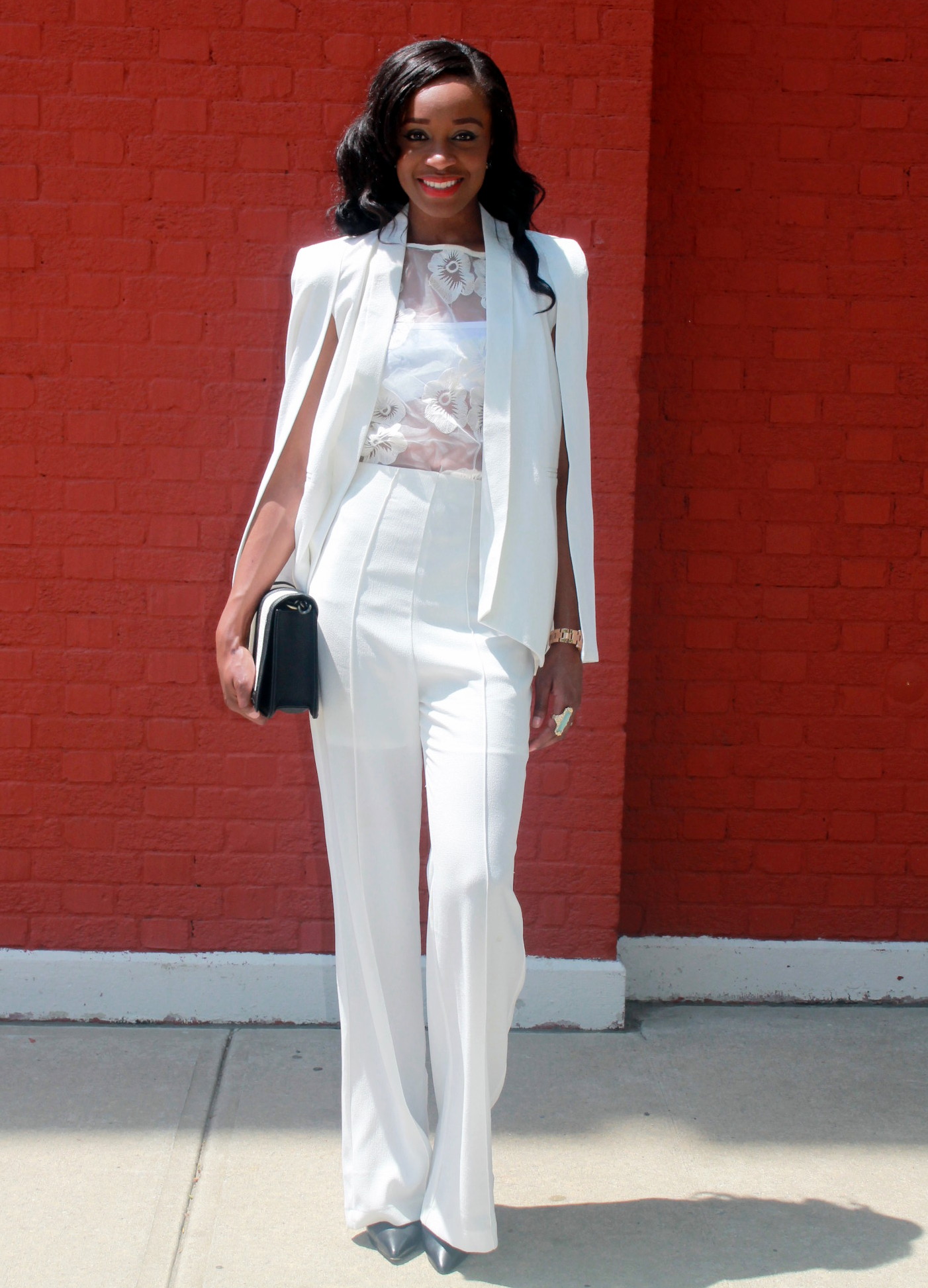 Until next time darlings,

Photos by Maliny Collections