"You may encounter many defeats, but you must not be defeated. In fact, it may be necessary to encounter the defeats, so you can know who you are, what you can rise from, how you can still come out of it." 
― Maya Angelou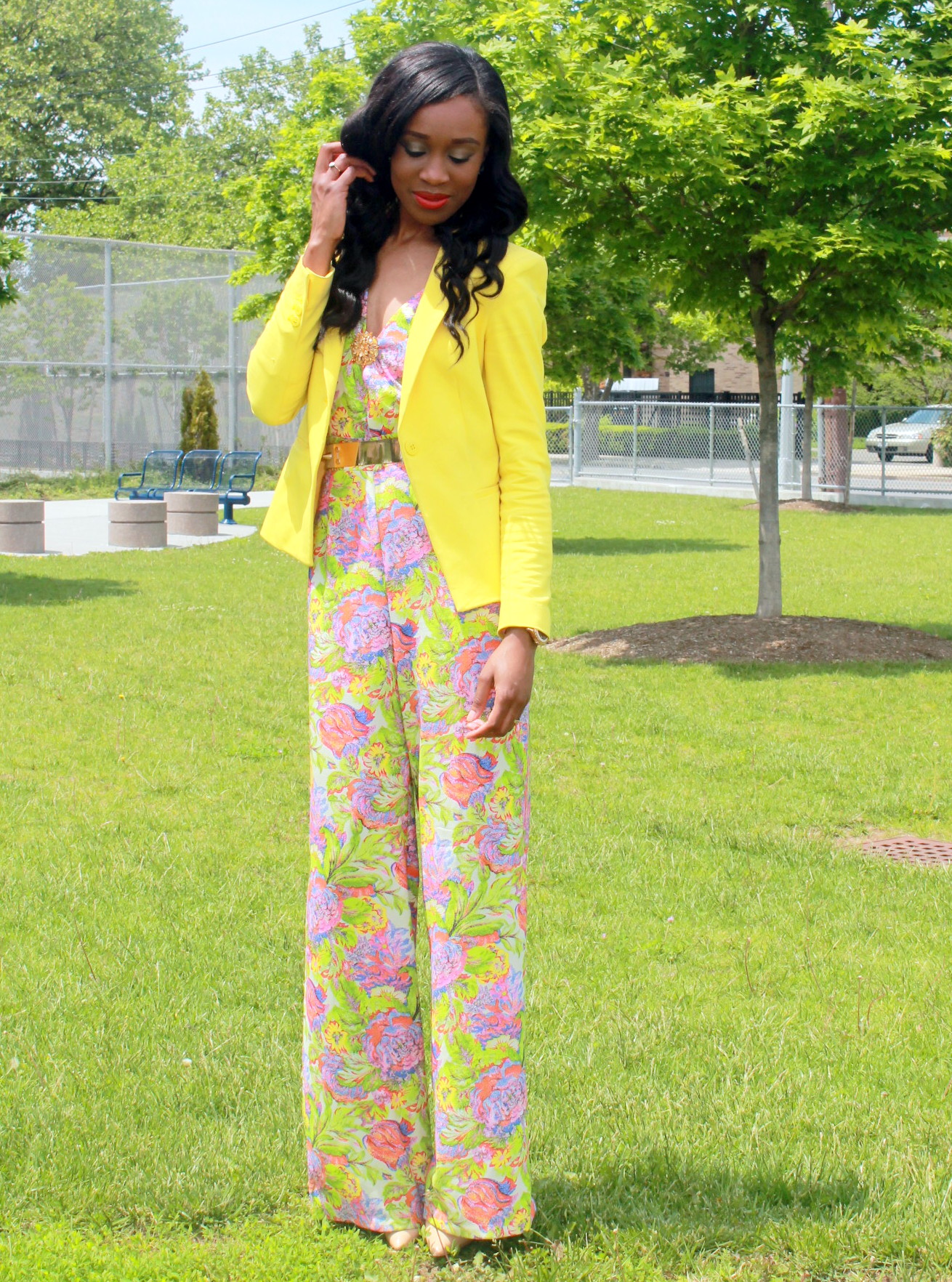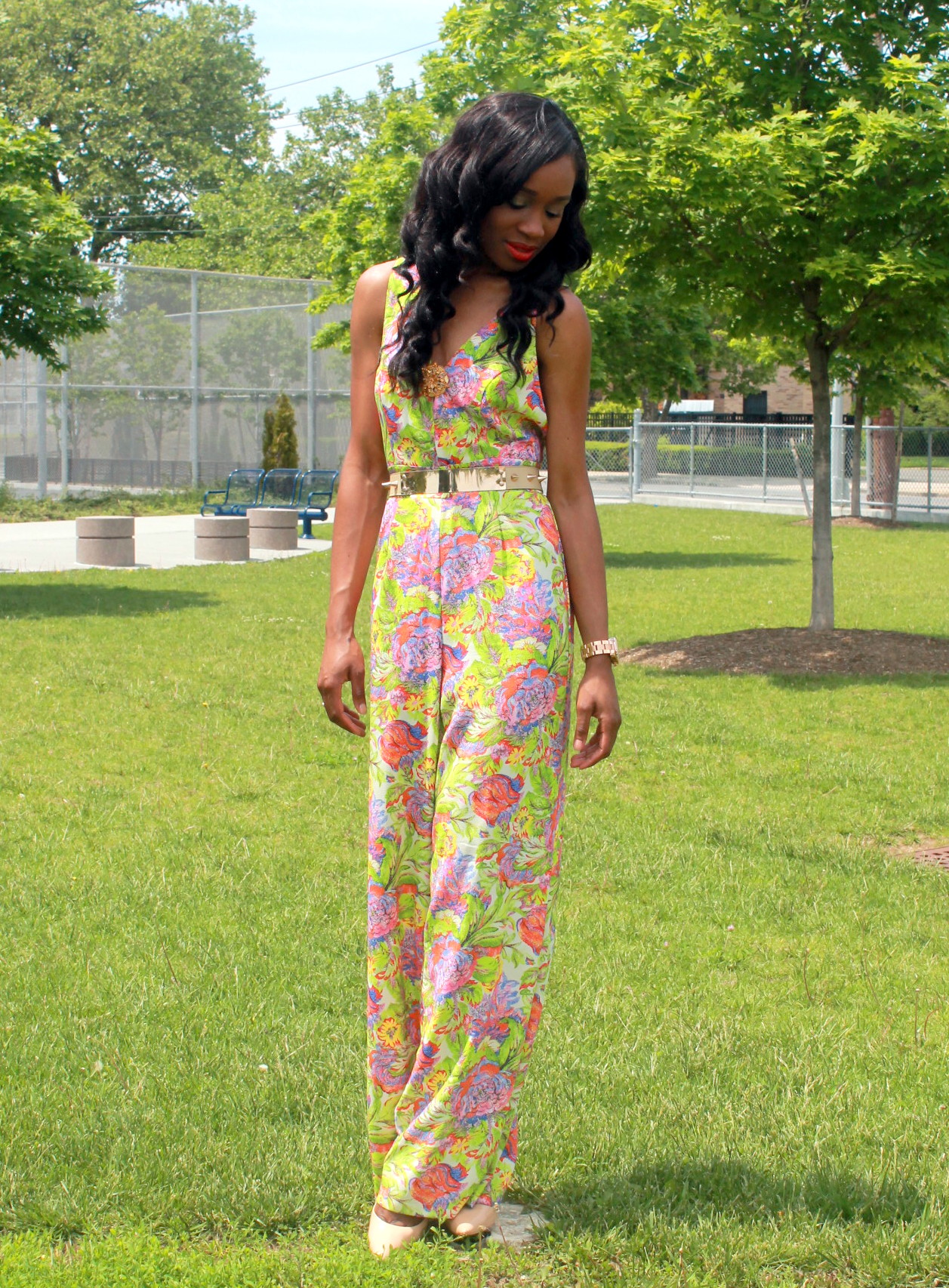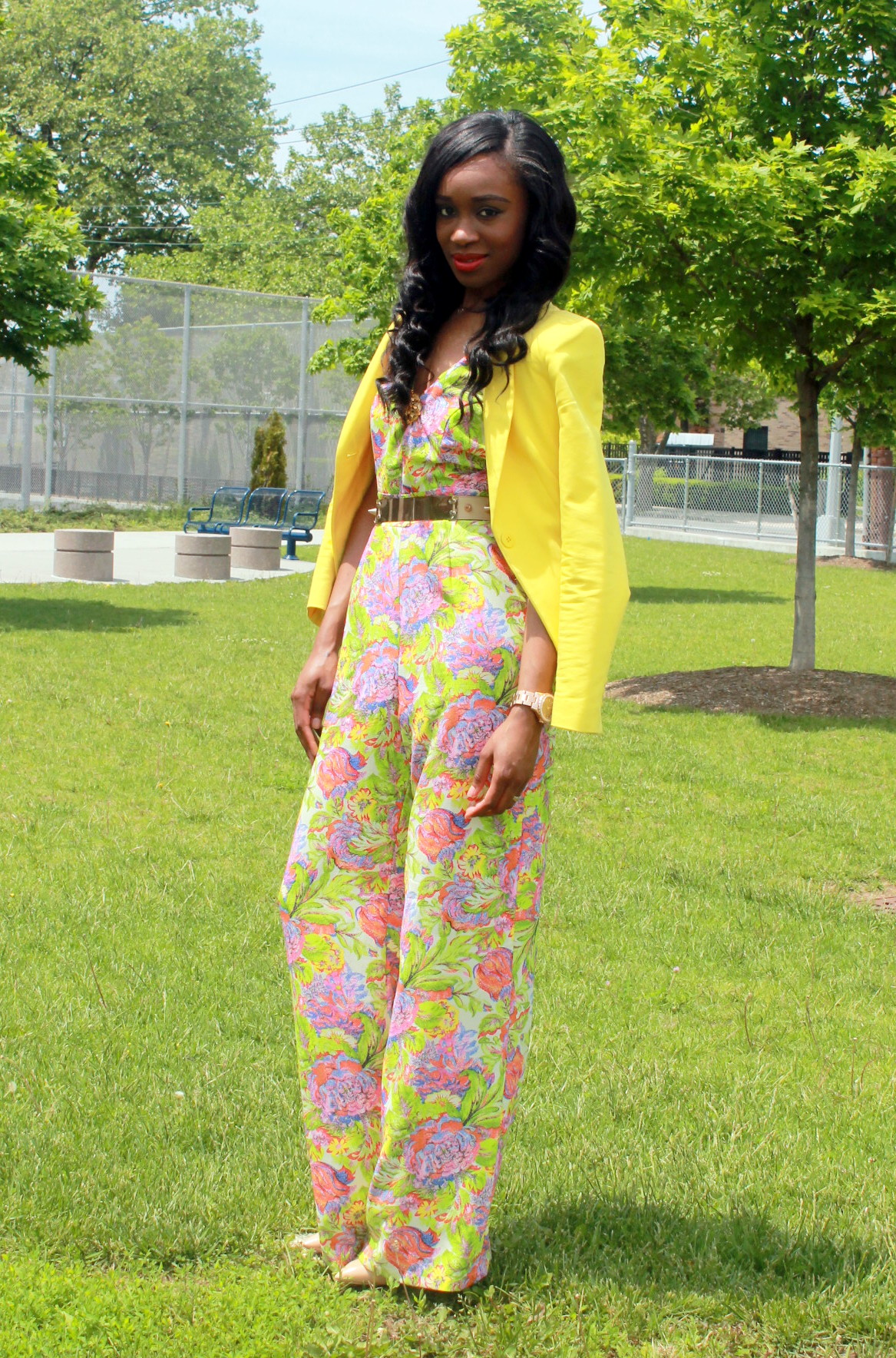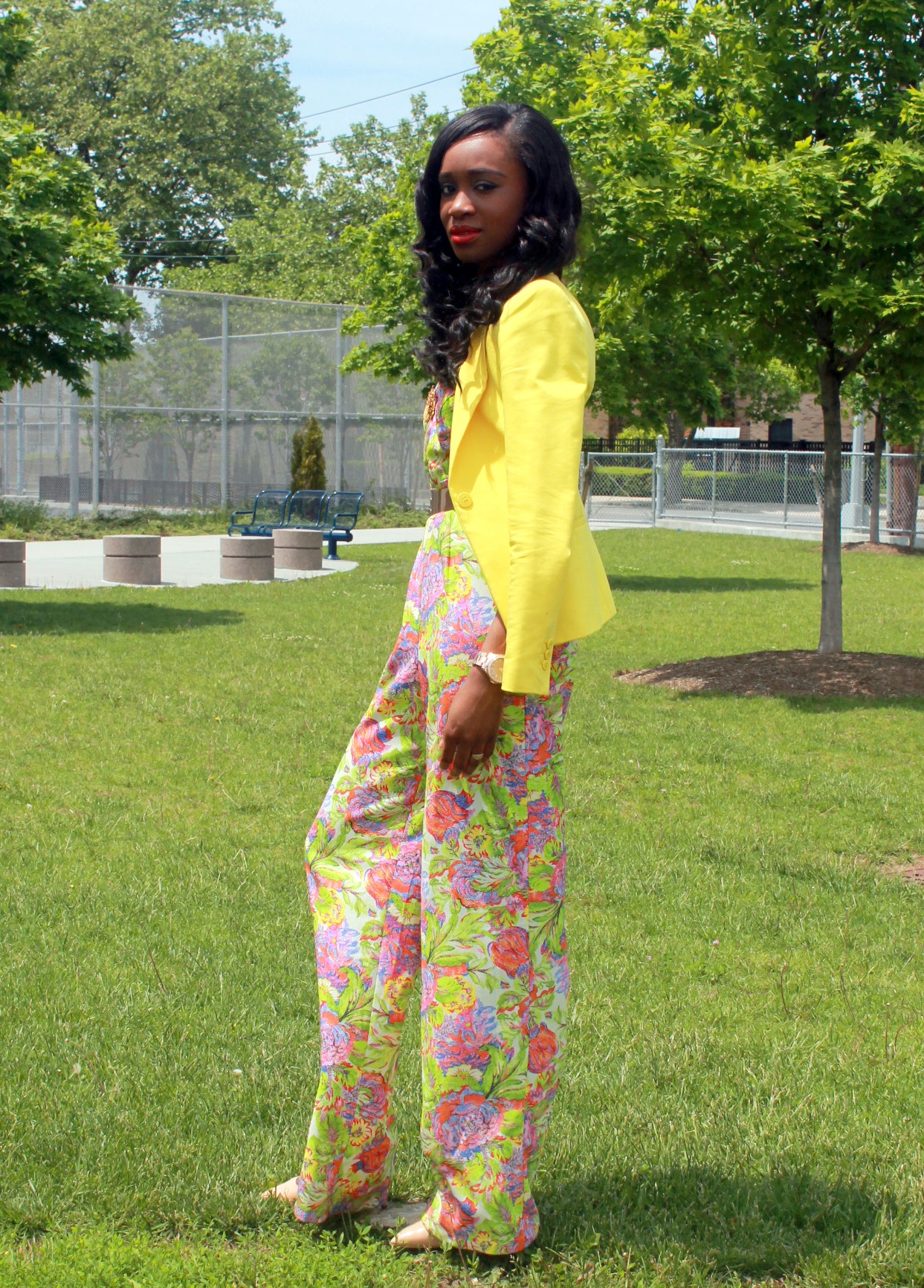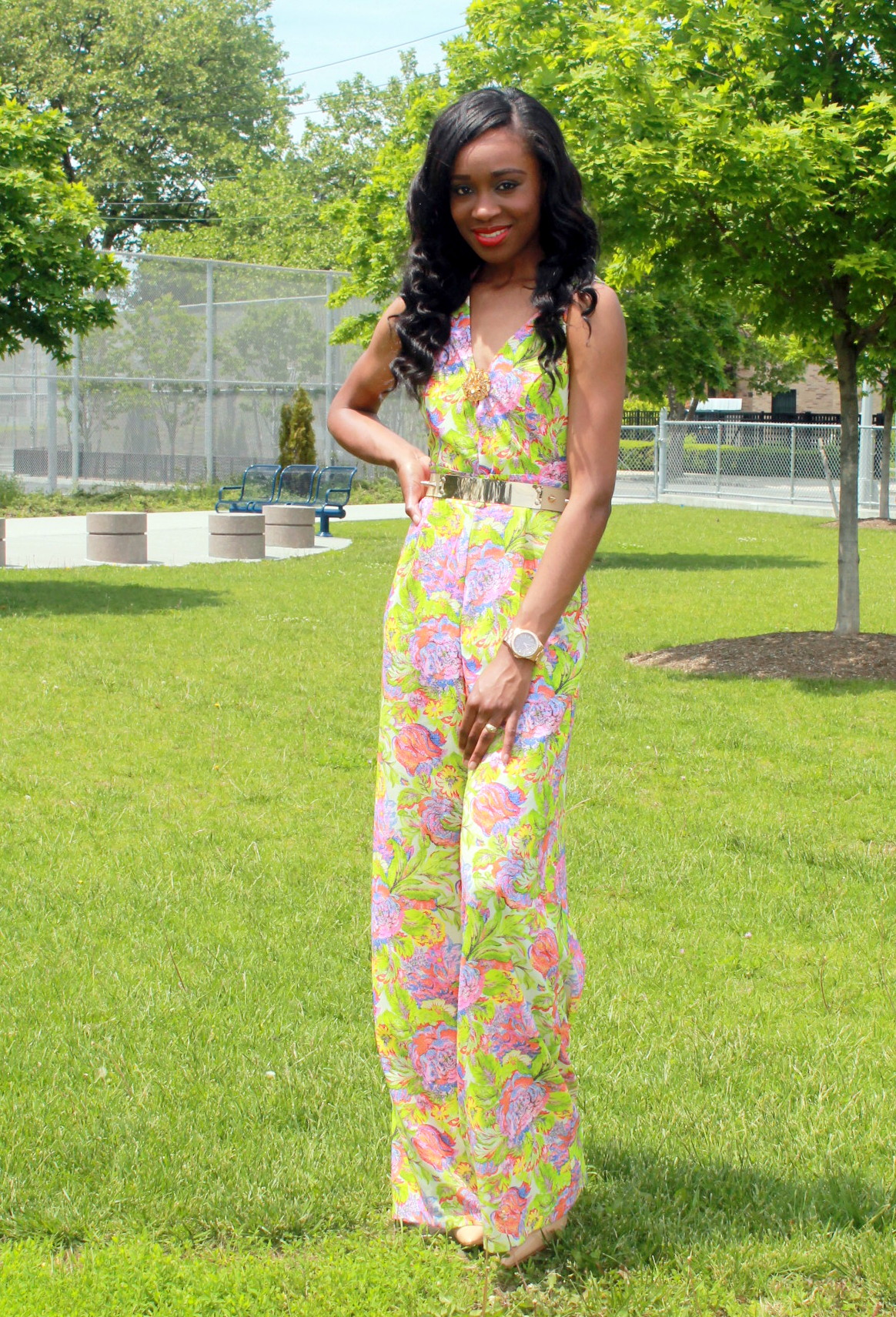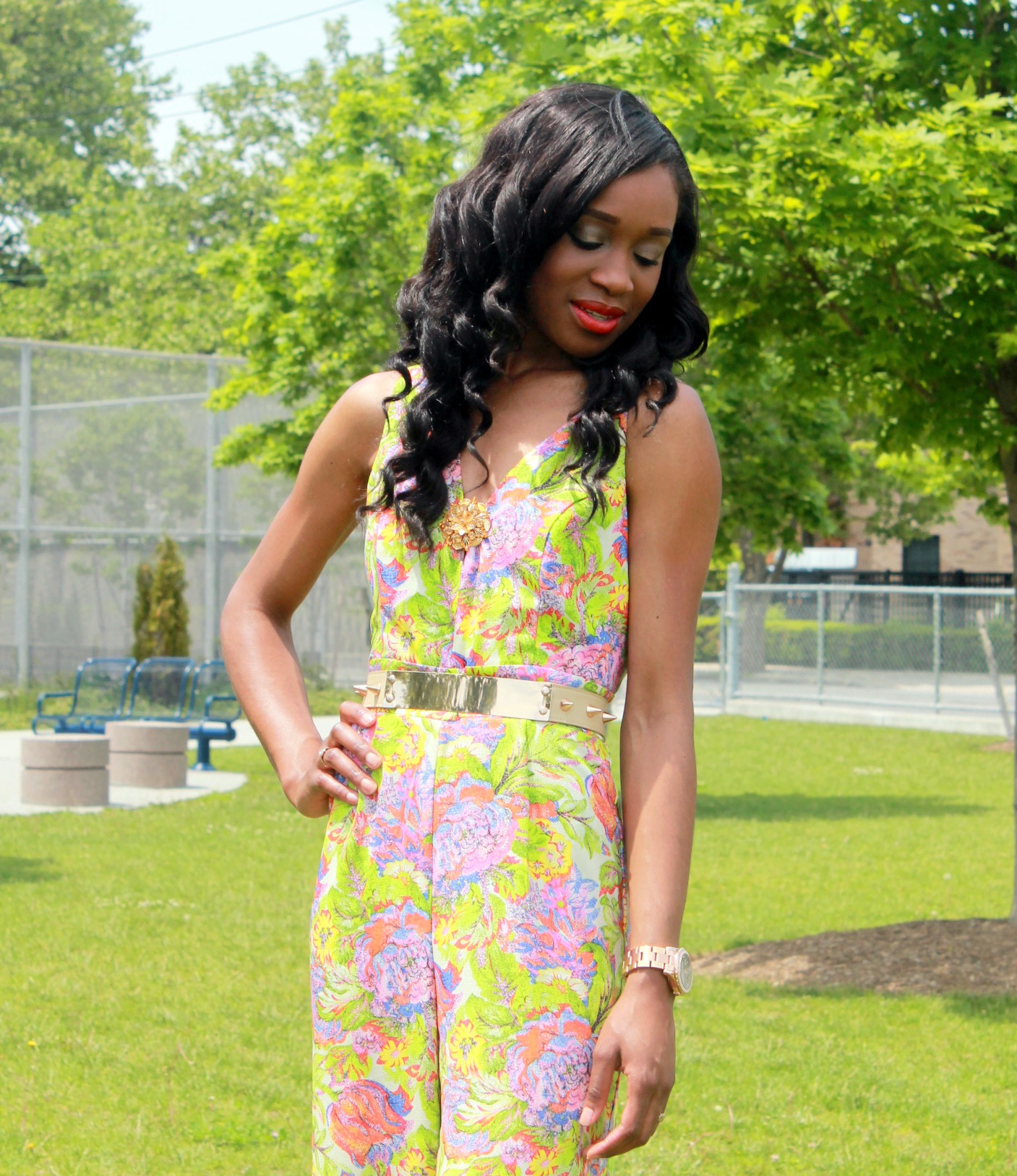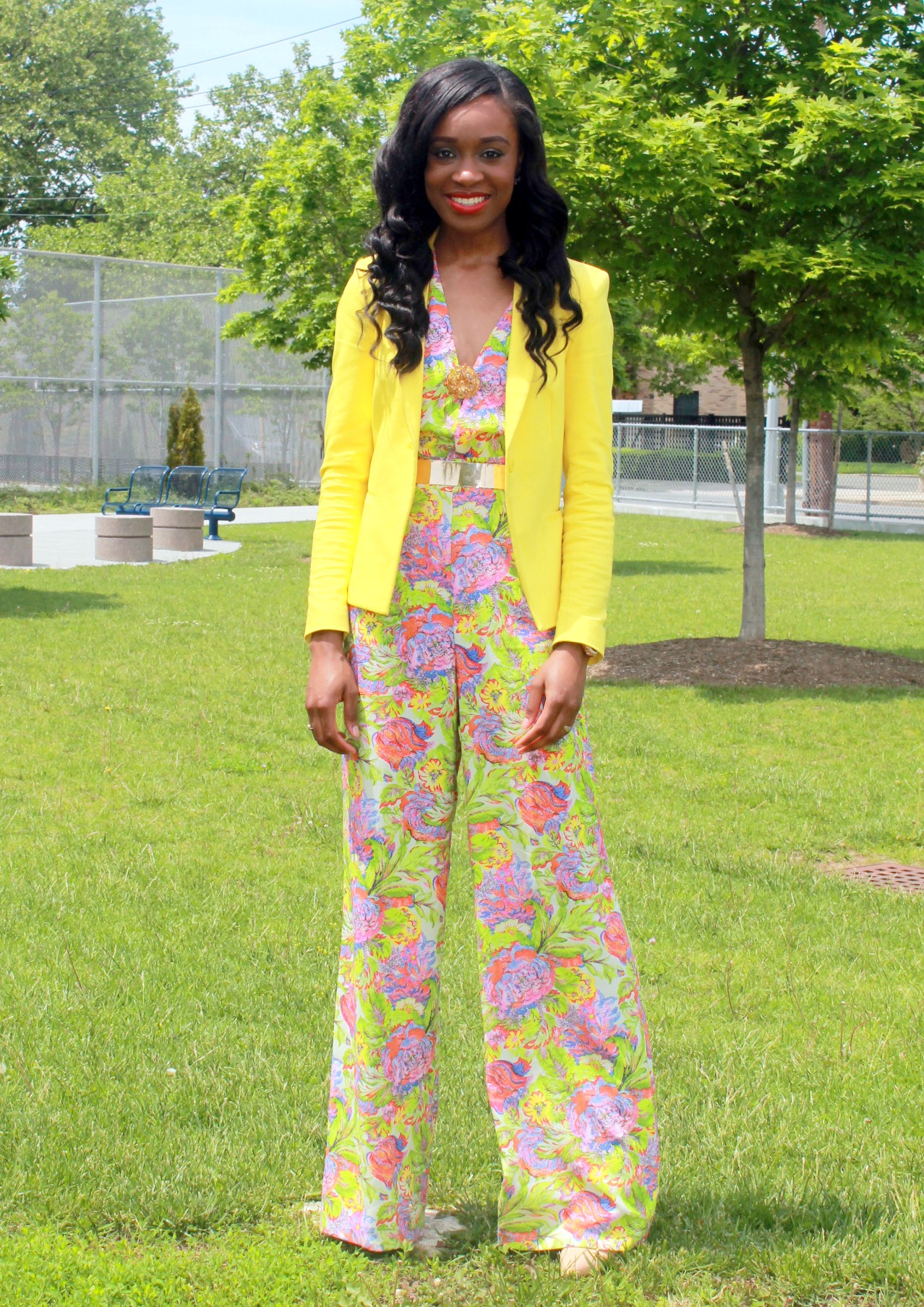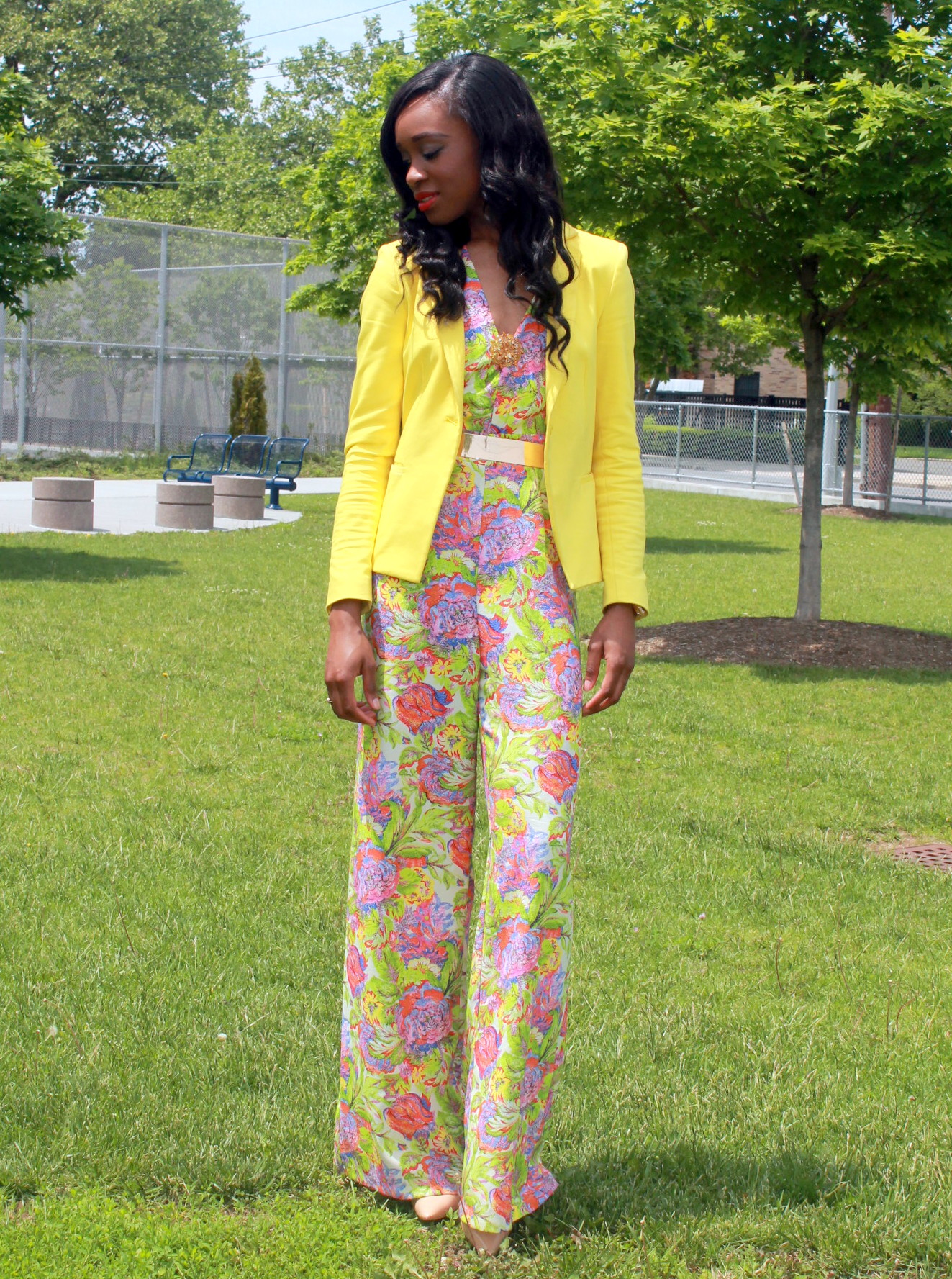 Outfit details: 
Jumpsuit: Dor L' Dor boutique – similar here, here, here and here
Pumps: Boutique9
Blazer: Zara – love this color 
Spike plated belt: Asos – similar here
Hello my darlings, I hope you all had a pleasant weekend. Mine was super relaxing as I didn't have much planned so I caught up on some much needed sleep. Waking up at 2PM on Saturday was just what the doctor ordered. I feel renewed and ready to start this new week.
About the look: I first spotted this jumpsuit when I was birthday shopping a few months ago. I was determined to wear something with wide legs this year – which I did (see here) because that trend reminiscent of the 90's, is definitely making a come back and I couldn't be happier. I was a bit iffy about the print because it's so bright and colorful but then again, when have I ever shied away from anything versicolor? I second guessed myself for a while but decided to buy it and I certainly do not regret that purchase. I've gotten so many compliments at church yesterday and I just can't deny the fact that the print is perfect for the season. Since it was purchased from a local boutique, I've searched the net for similar floral jumpsuits and inserted the links above in case you guys are interested. Be sure to let me know what you think of the look.
The great Maya Angelou gives great advice in the above quote. I was really sad to hear of her passing.I really wanted to meet her and Nelson Mandela one day. May they both rest in eternal peace.
Happy Monday and may your week be filled with blessings! Stay focused. Stay prayerful. Stay blessed. 
Love,


Photos: Maliny Collections