"If you must look back, do so forgivingly. If you must look forward, do so prayerfully. However, the wisest thing you can do is be present in the present… gratefully." – Dr. Maya Angelou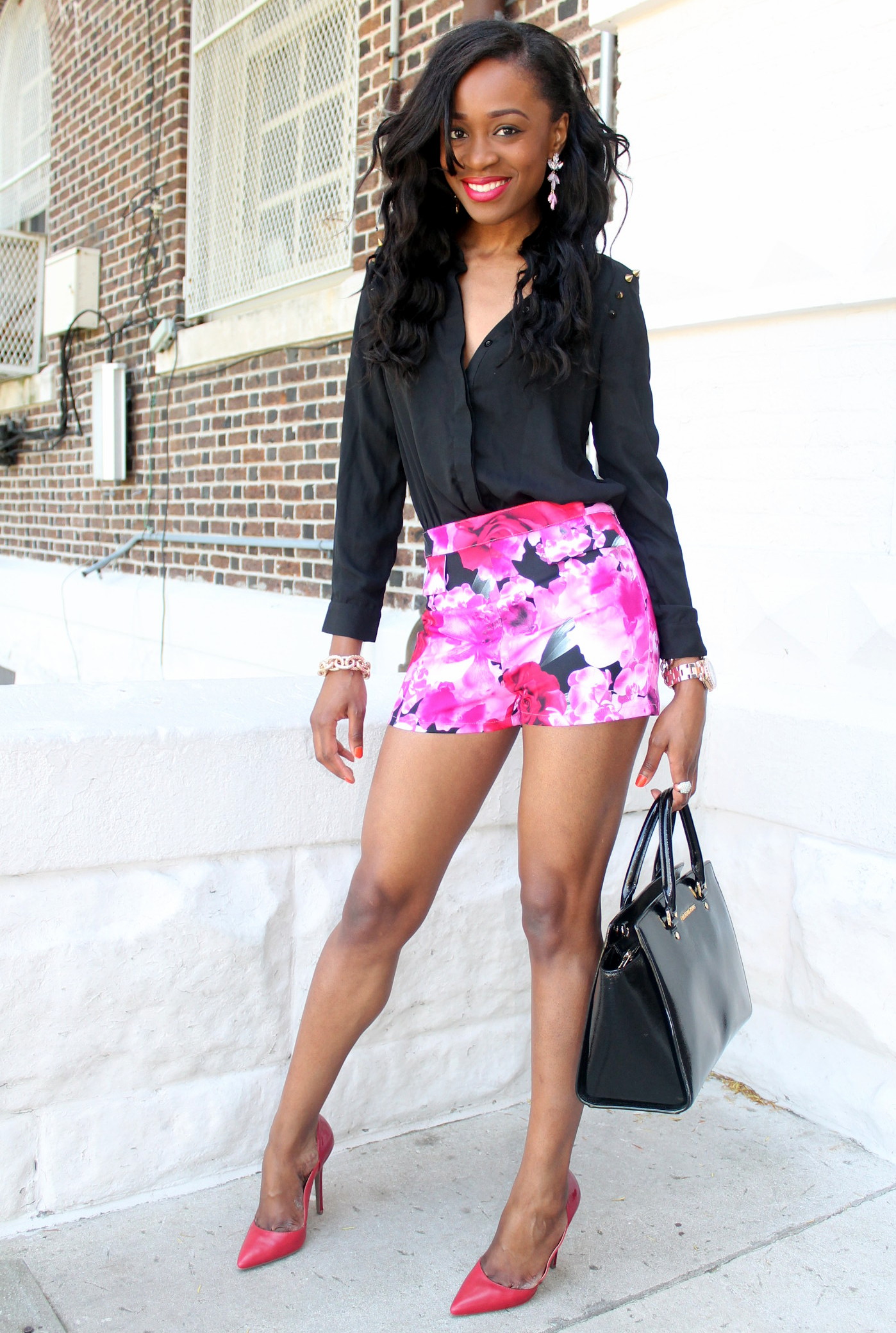 Outfit details: Love Culture top – shop here // Forever 21 shorts – love this // Zigi heels – in black here // Michael Kors Selma bag // Michael Kors watch
Weeks ago, I told myself I would make a post featuring all the wonderful birthday gifts I've received this year but somehow the month of May came and went; I procrastinated and it never happened. That fabulous rose gold MK watch I've been sporting lately is one of them and these gorgeous Zigi heels in the most fiery red also made my heart skip a beat. I'm not sure if it's the scalloped detailing on both sides of the shoe, or maybe the perfectly two-toned crimson hue or perhaps the arch that forces me to stand up straighter than ever – but it's just something about these shoes that simply scream sexy!
To let it have its 15 minutes of fame, I decided to throw on these high waisted floral shorts and kept everything else black with golden accents – even the spikes on my blouse which add just a hint of edge to the look. This outfit really happened by accident isn't that the best way to get an effortless look? I had such a hard time narrowing down my favorite photos because I loved them all so much; hope you guys love the look as much as I do.
Thank you for so much for reading. Your comments always make my day. Here's to living in the present… gratefully. Cheers!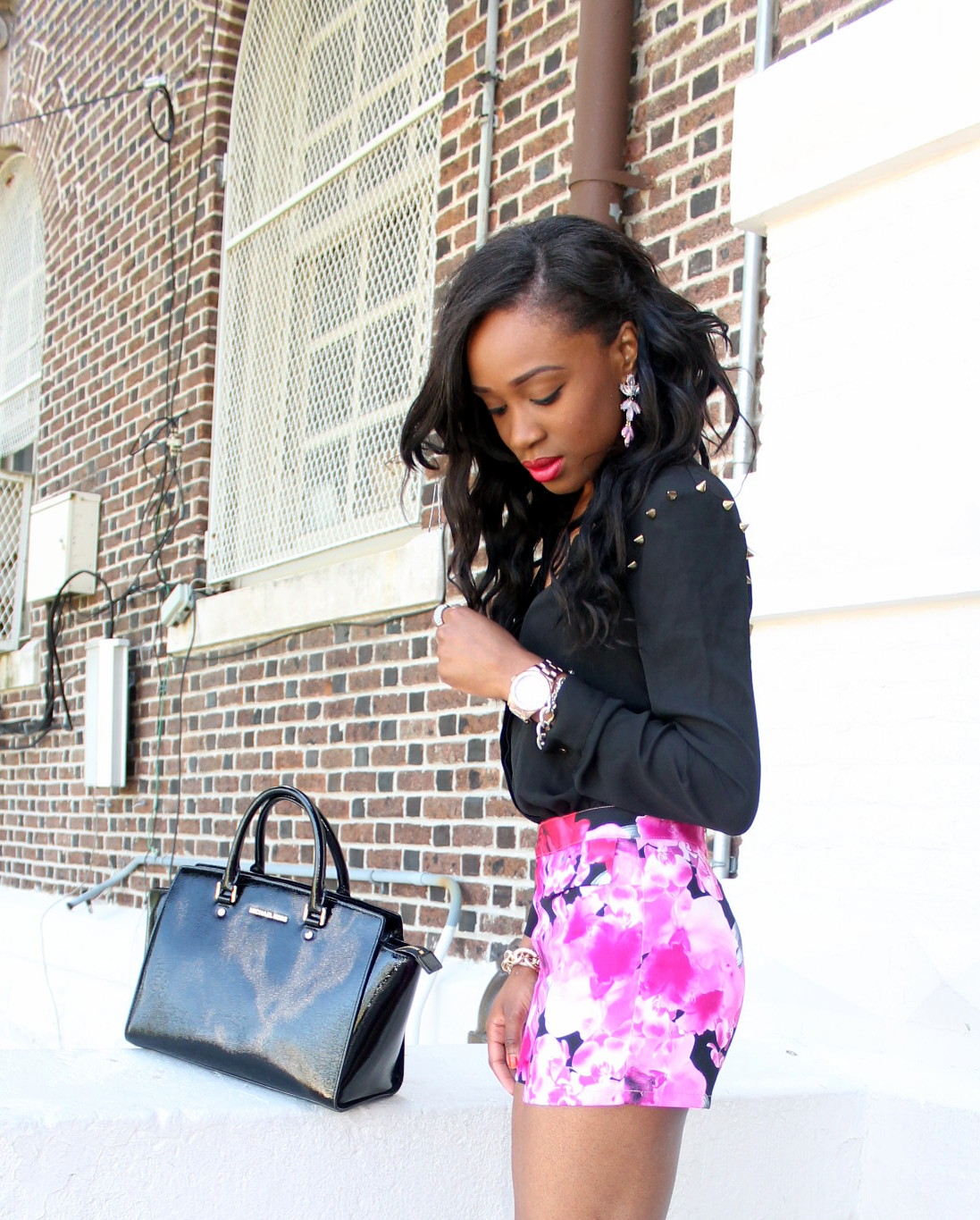 Photography: Maliny Collections