"But I have found that in the simple act of living with hope, and in the daily effort to have a positive impact in the world, the days I do have are made all the more meaningful and precious. And for that I am grateful." – Elizabeth Edwards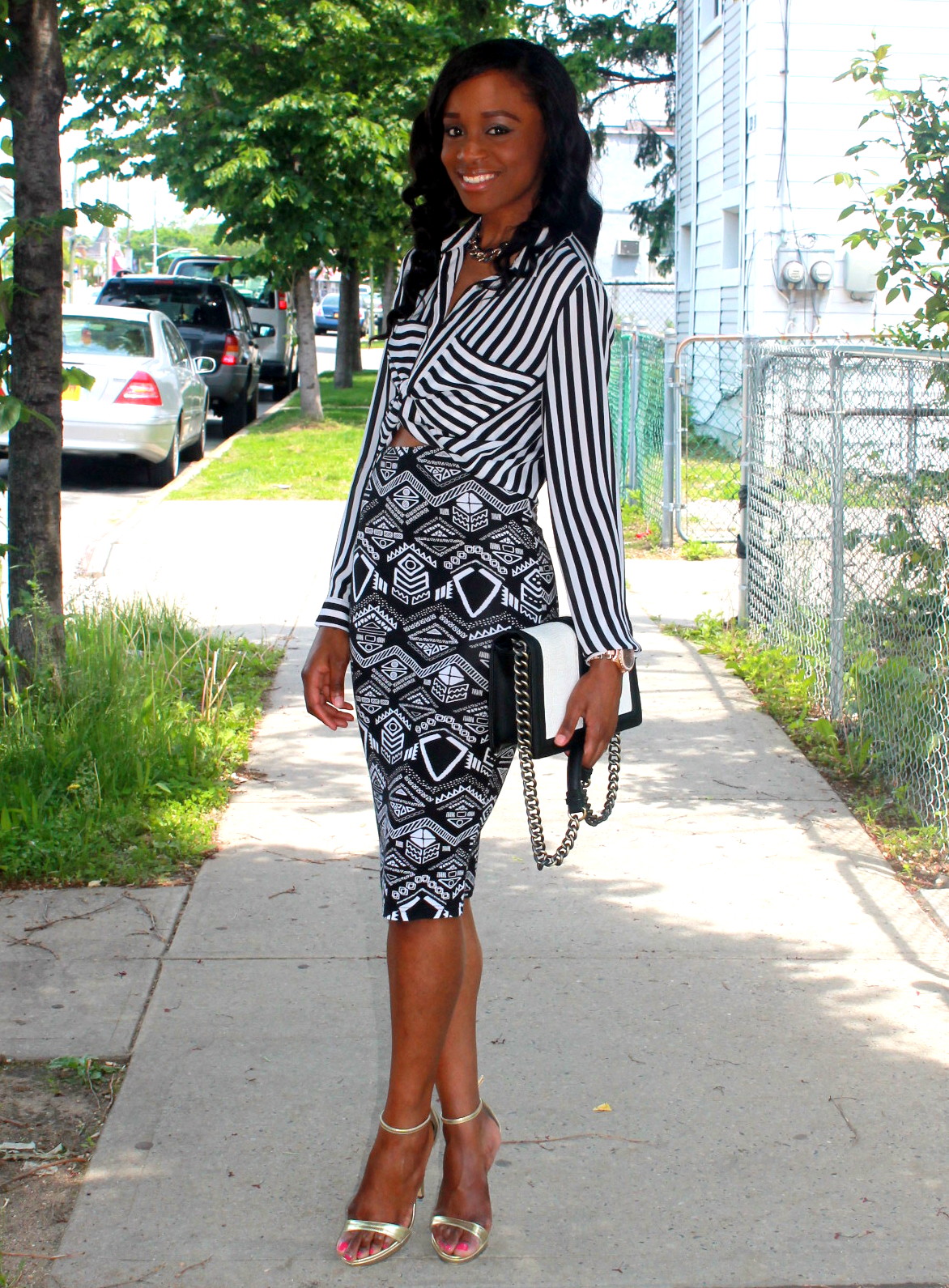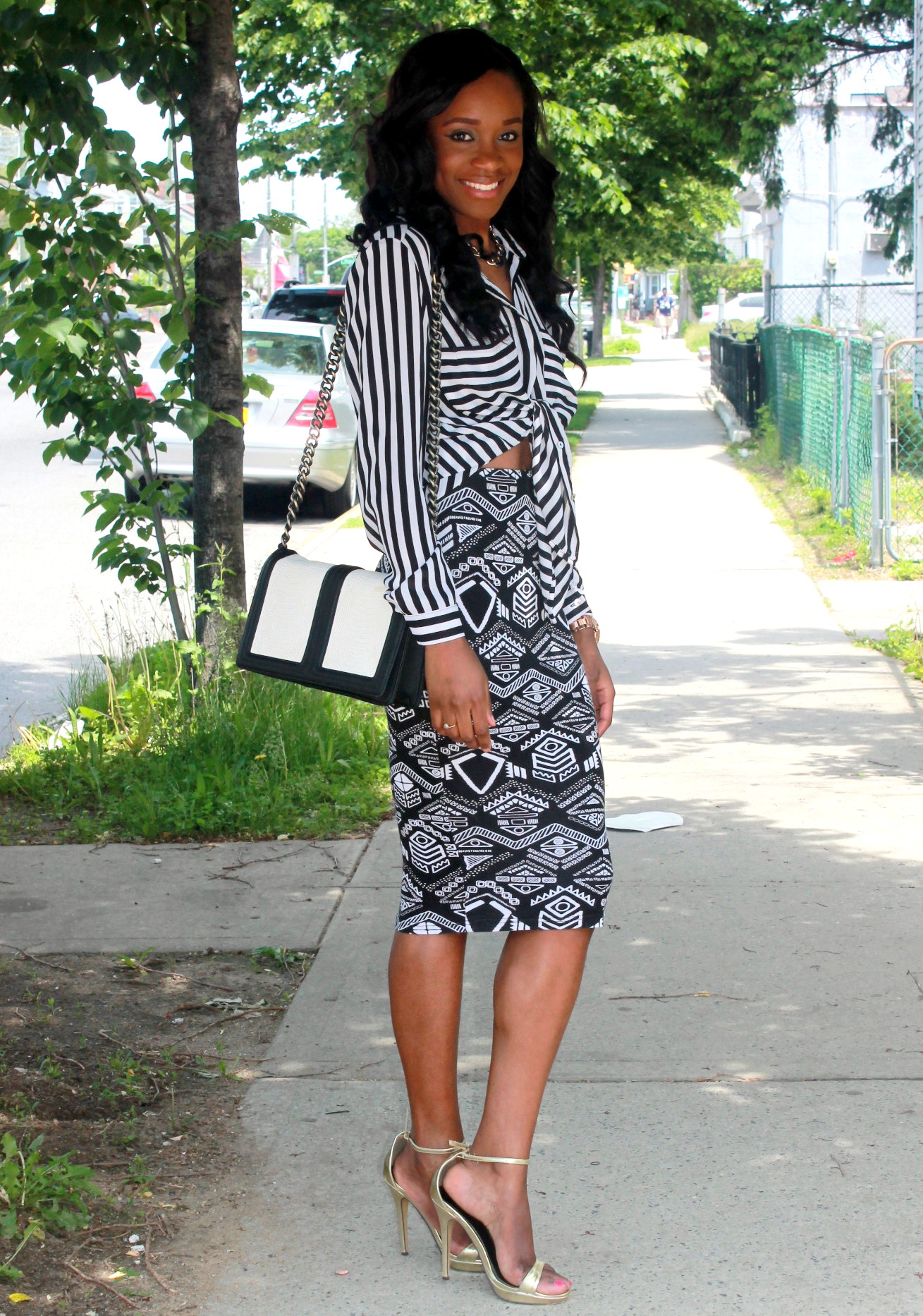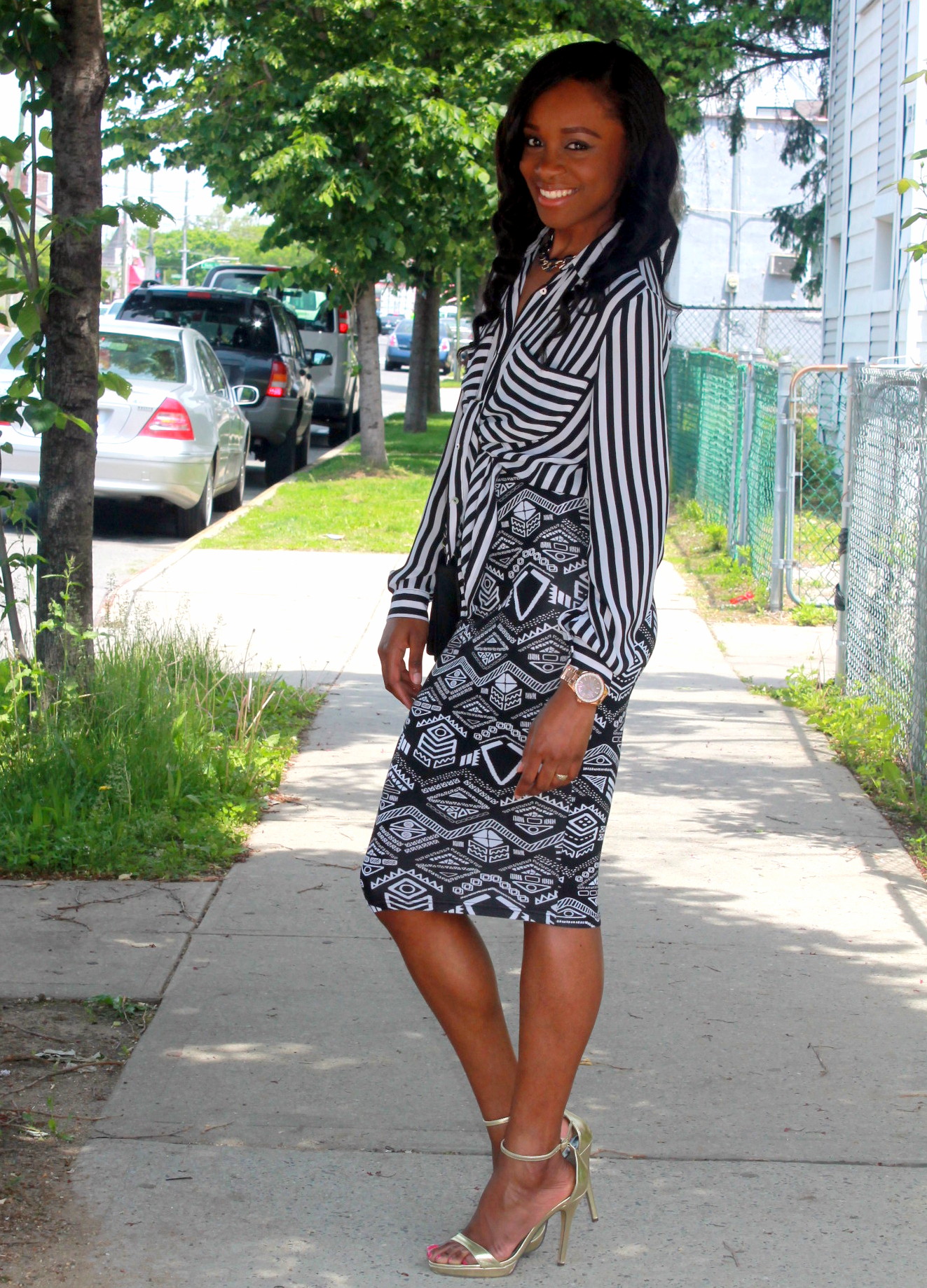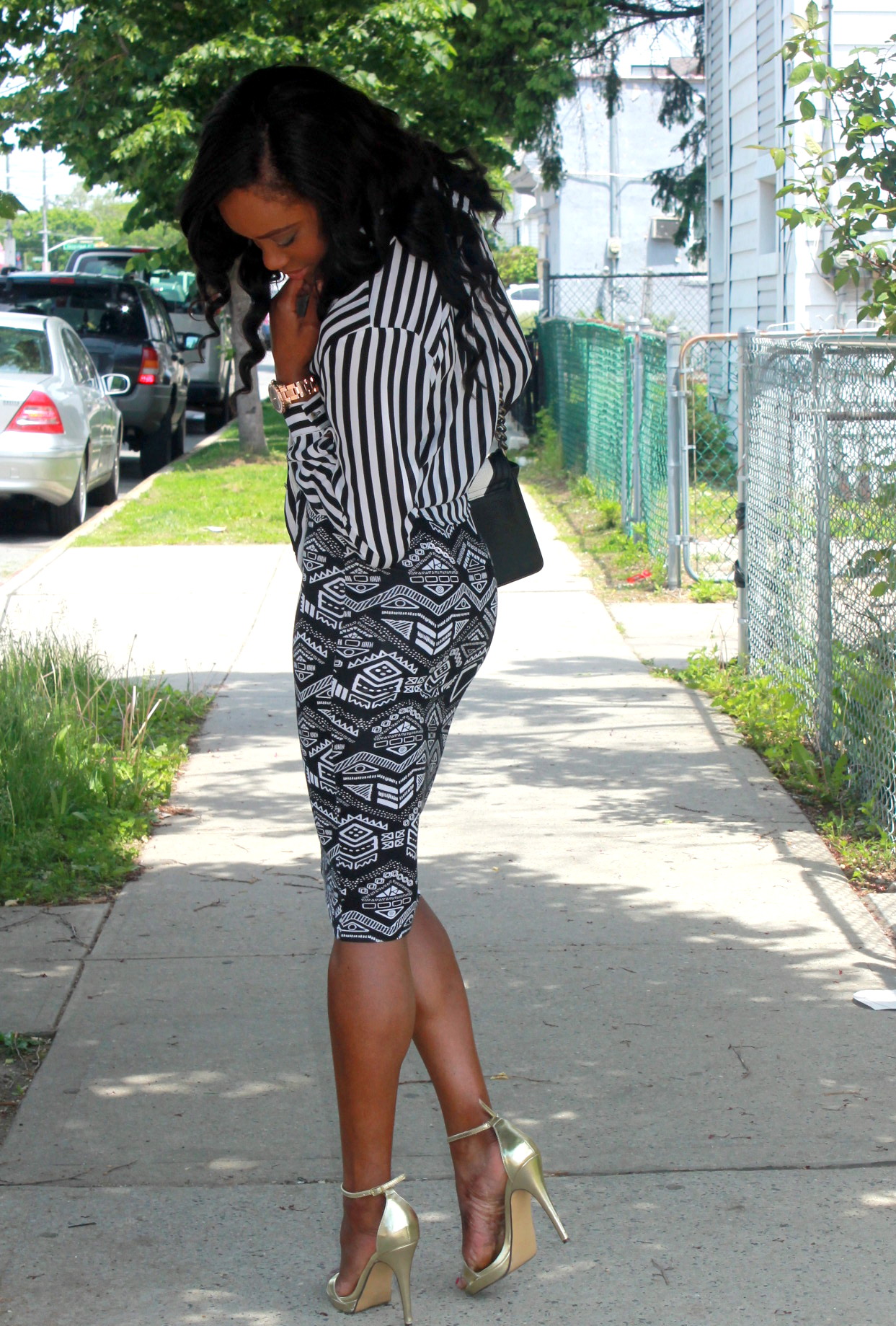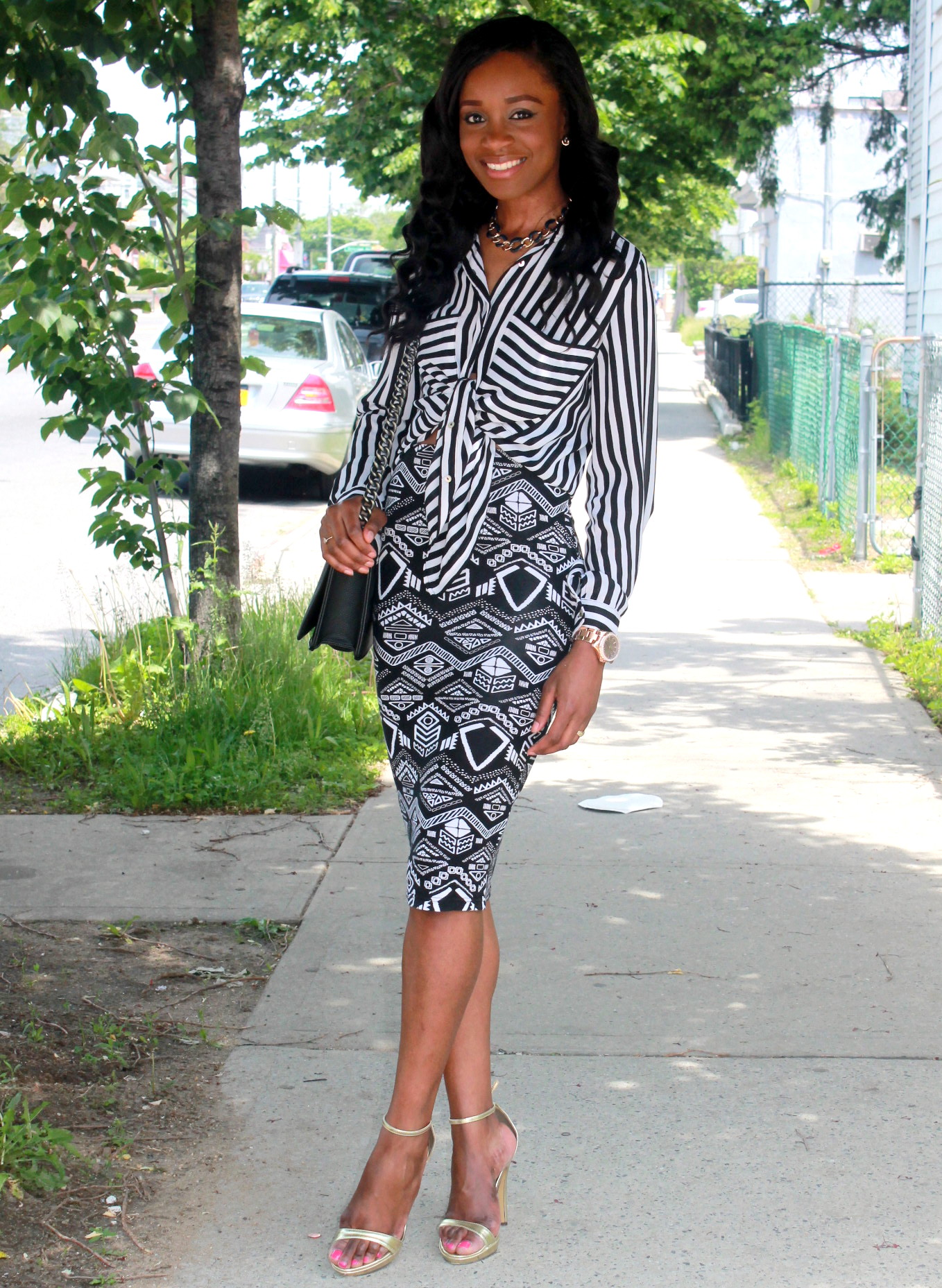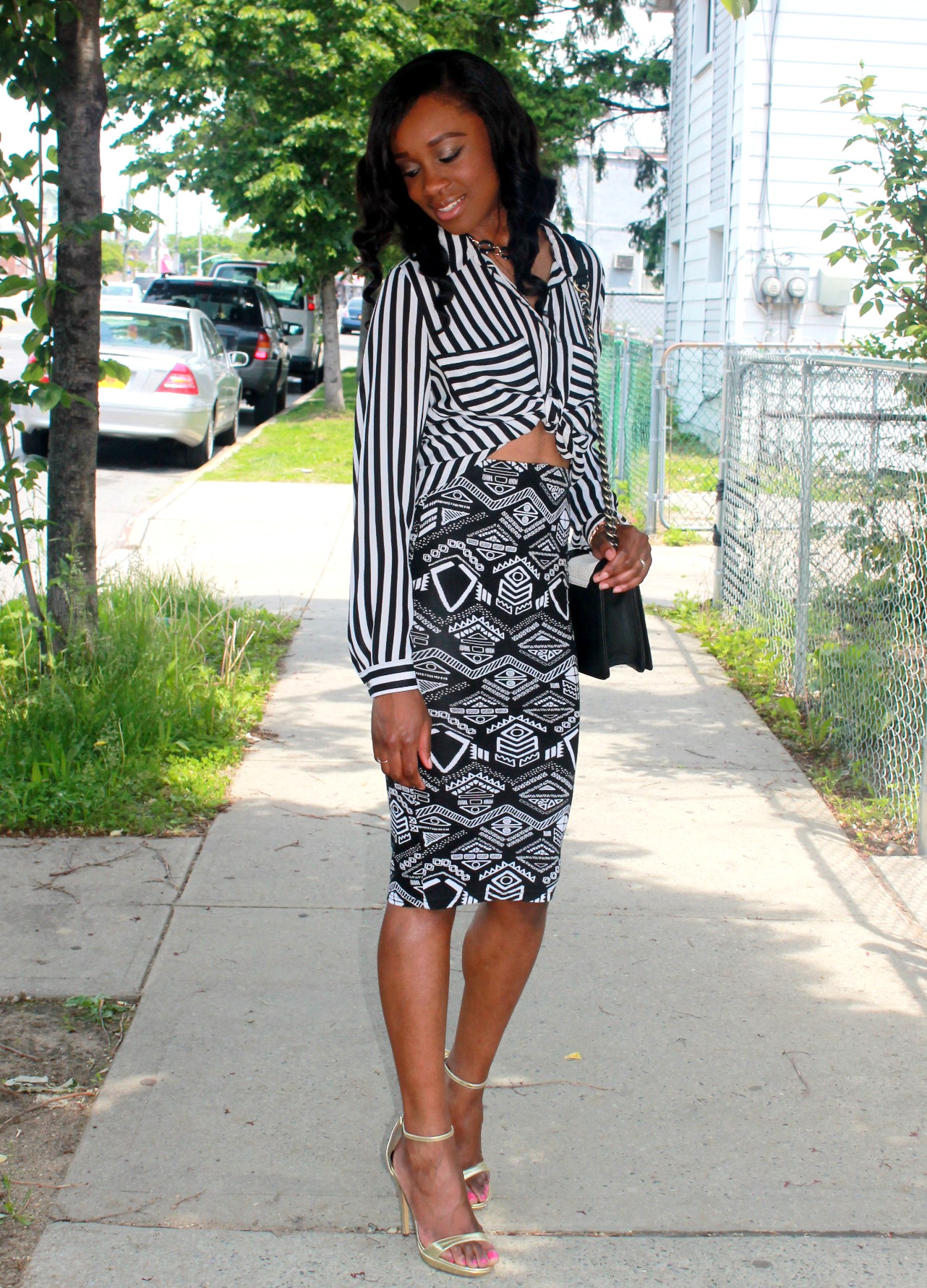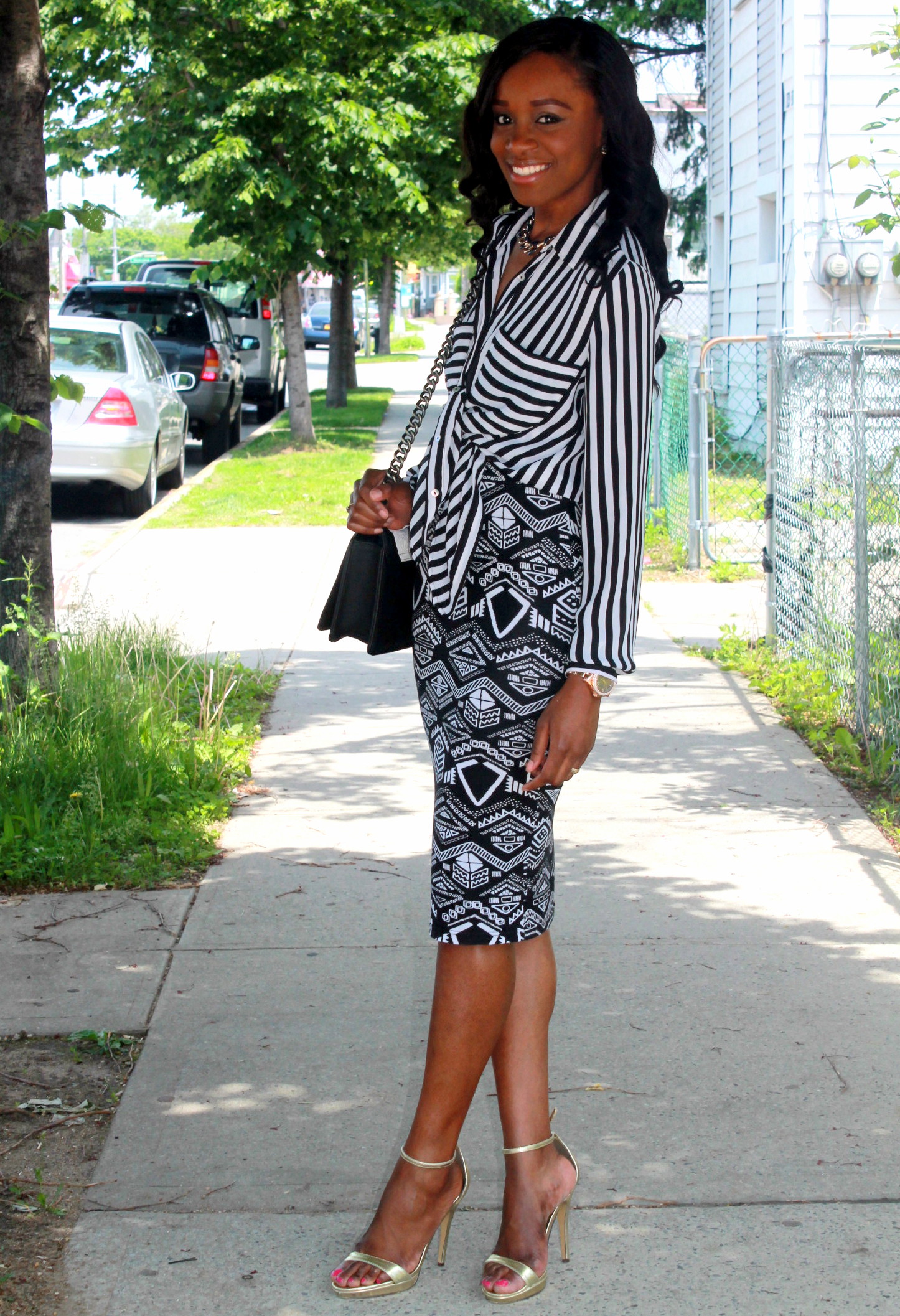 Outfit details: Rue21 skirt – seen here – on sale here// F21 striped shirt- here // Heels.com sandals // H&M crossbody bag
I've been on a mission to recreate looks with items that I already own and it amazes me how for the past few weeks, I've been able to come out with pairings I never thought of before.
I've featured plenty of mixed prints outfits on the blog before (see here and here) and each time I reiterate the rule of thumb for those who are still on the fence when it comes to pairings patterns: Sticking with a "common denominator" is crucial – whether it is with the print itself (i.e. mixing a red leopard top with a neutral leopard skirt) or with the colors (i.e. mixing stripes and Aztec prints that share a common hue as seen above). Another thing to keep in mind is the size of the prints being paired. By combining big and small prints, you create a balance which prevents either print from overpowering the other.
My mother simple does not understand why anyone would ever want to pair stripes with a floral print – and I must admit I used to think the same way growing up. But it's a new day mom! If done well, mixing prints creates an original look that many would have never thought of so I definitely challenge you guys (and you too mommy) to give it a try and be sure to tag me on Instagram (@versicloset) if you recreate any of my outfits.
What are your thoughts on pattern mixing?

Photography: Maliny Collections