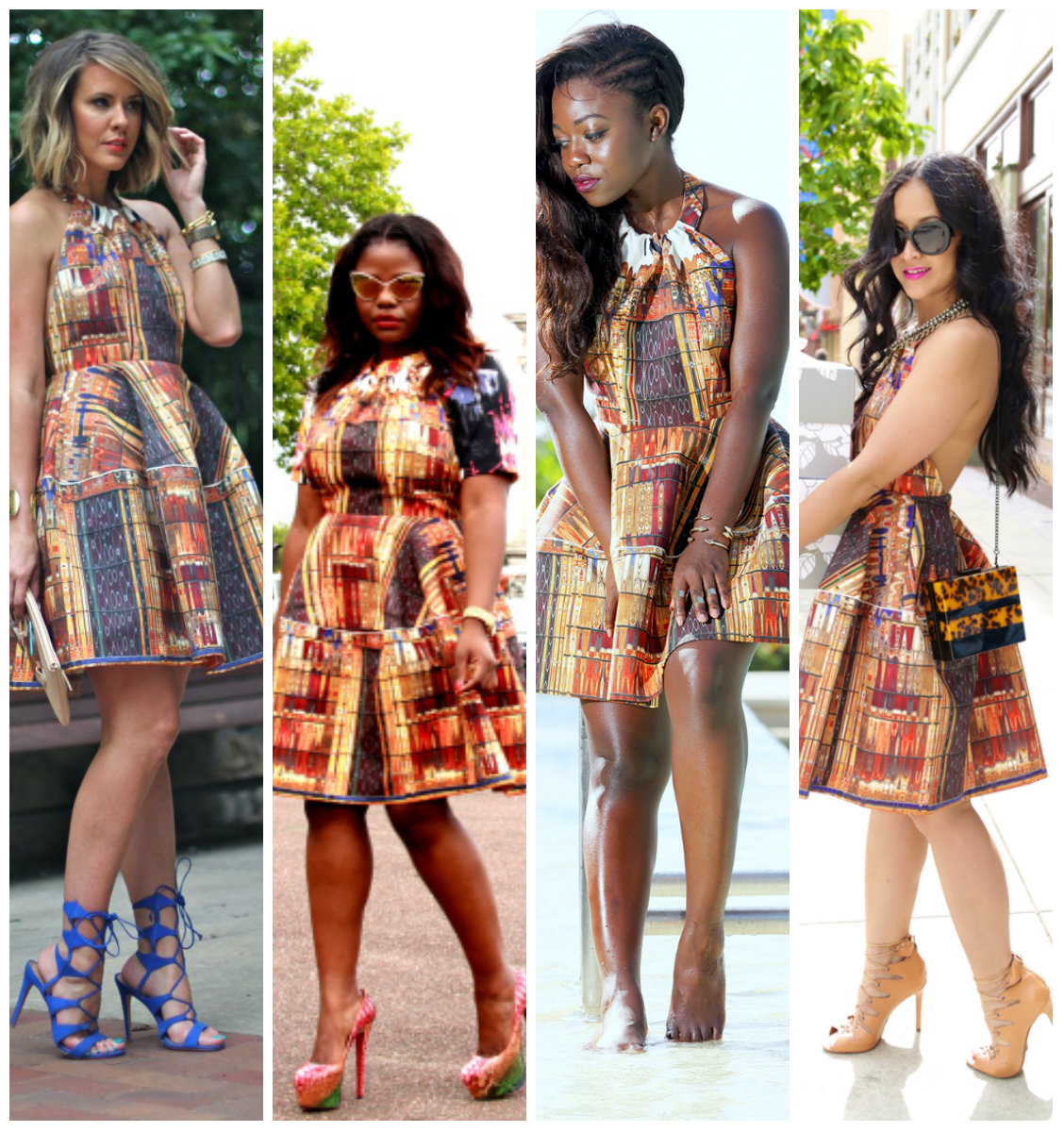 In an effort to control my usual obsessive shopping addiction, I missed out on this H&M dress which I'll never ever ever ever ever get over. (*inserts sad face*)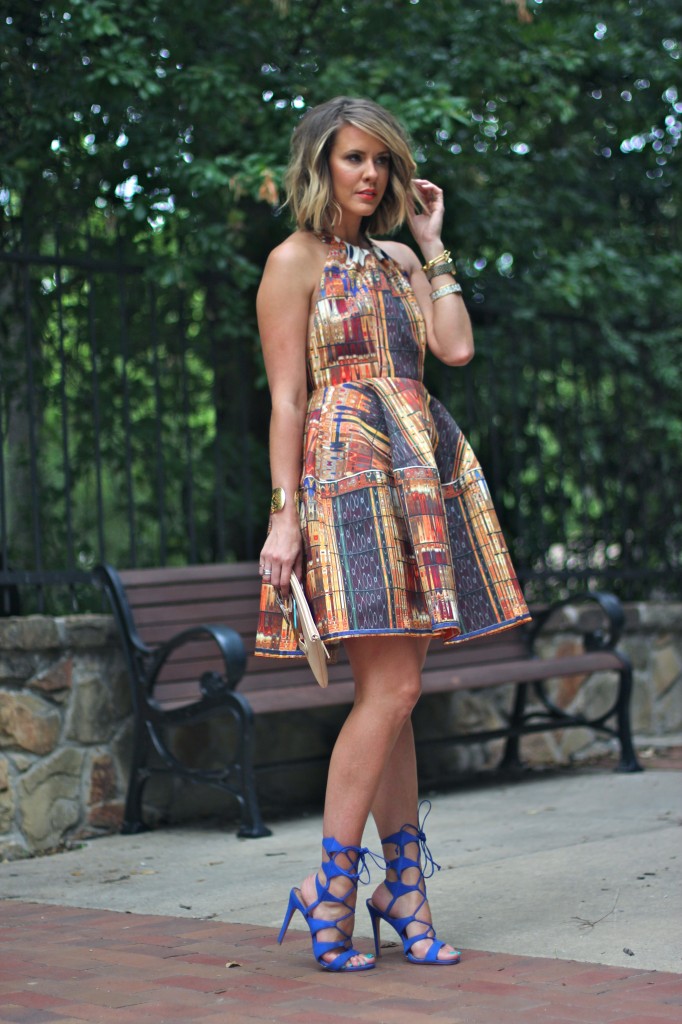 1. Courtney of WhatCourtneyWore 
I'm loving how this fab blogger (also featured in my first Blogger favorite series) styled it with laced up blue sandals to bring out the blue details in the dress. This is probably how I would have styled it myself. Gorge!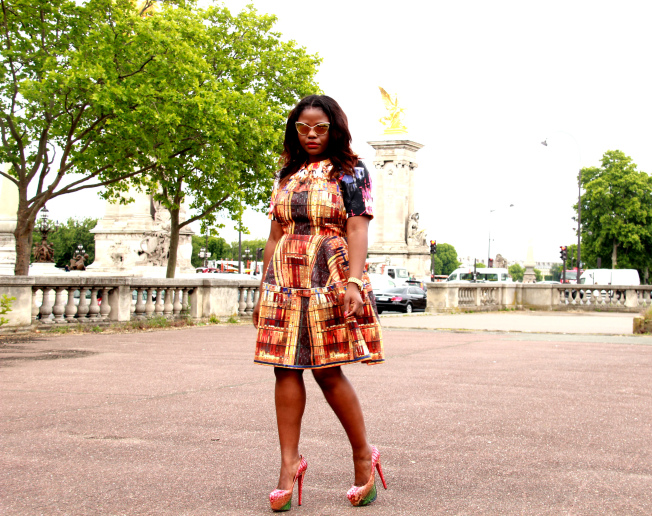 2. Eva of VintageEva
As much as I love mixing prints, I would have never thought to style this dress as Eva did. I actually really like the contrast with the printed shirt she wore underneath but I would have toned things down with nude heels instead of the two-tone snake skin platforms.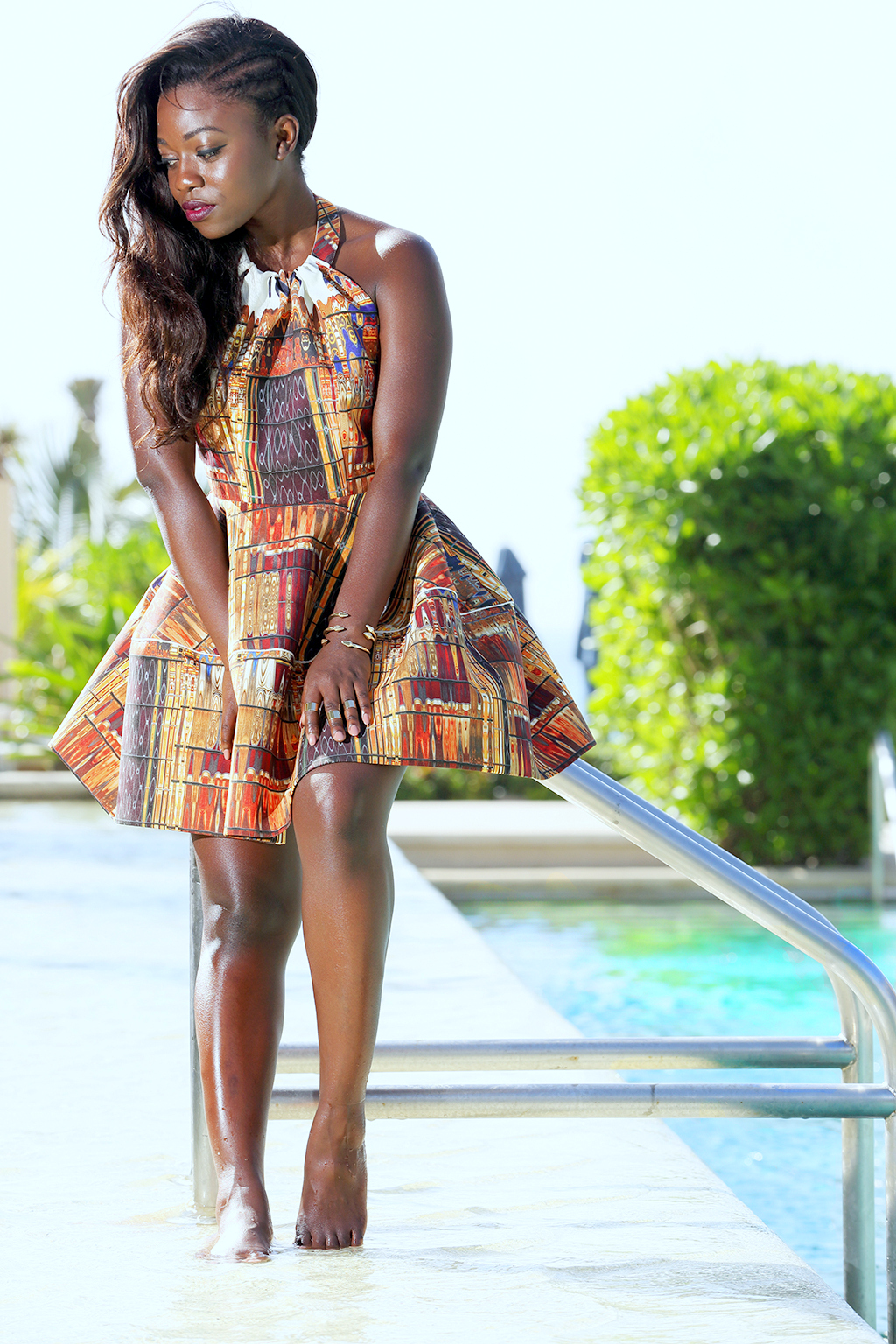 3. Fisayo Longe of Mirrome
Is it me or do you guys see her flawless chocolate skin glistening in the sun? I am so in love with Fisayo's blog.  Her writing skills are beyond amazing and her effortless style blows me away with every post published. Barefoot and all, she made the dress look like a dream!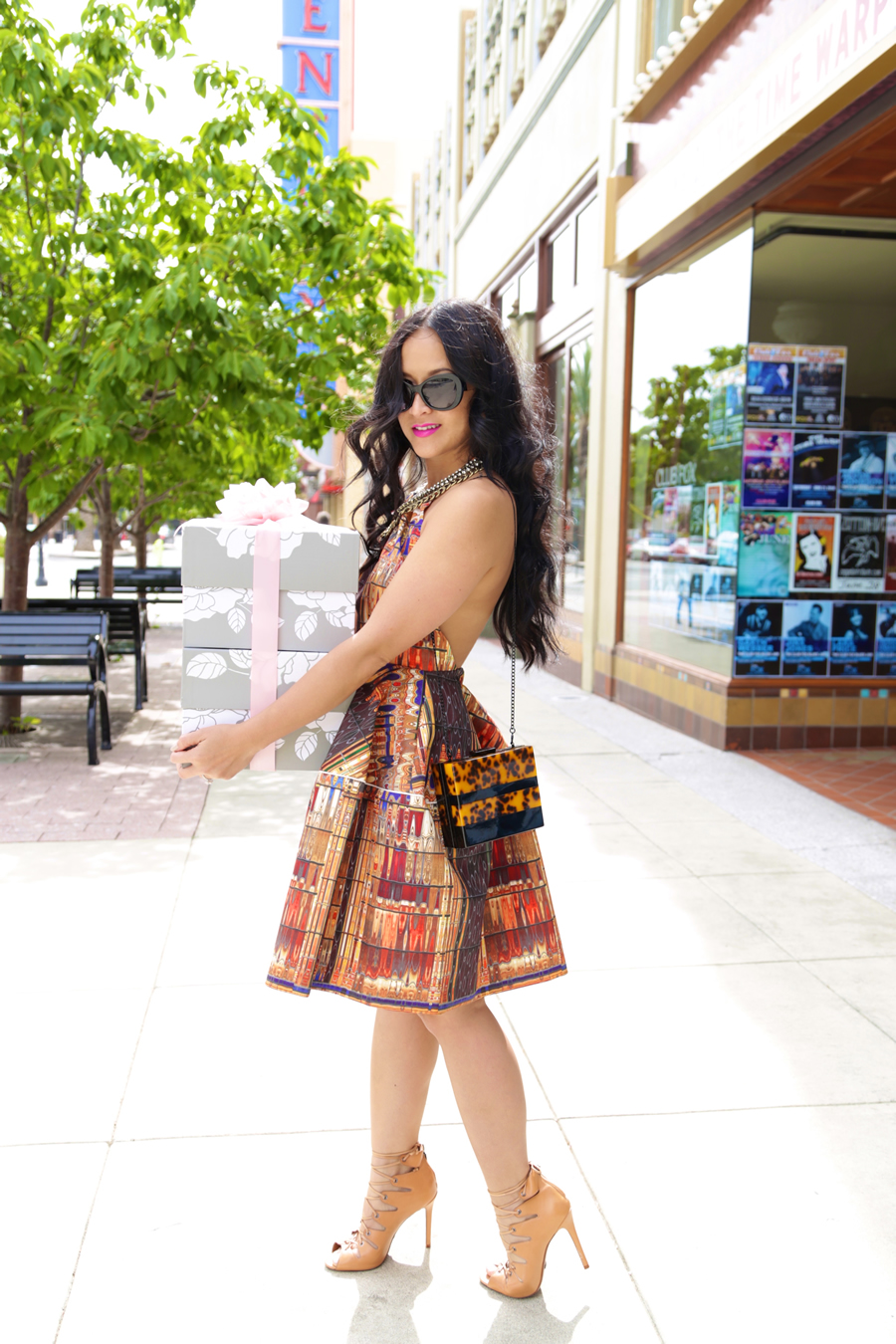 4. KTR from KTRstyle
Lastly, another effortlessly styled look with nude lace up heels and a subtle print mixing with this gorgeous leopard clutch. Simply fab!
I'm so heartbroken about not getting to this dress before it sold out everywhere, so I figured a post about it would alleviate the pain.These stylish bloggers have managed to take one dress and style it in so many amazing ways and to me, that's what brings the fun in fashion. Individuality. Creativity. Style. Confidence. I love them all.
Which blogger's style best represented your sense of style?