"It is better to keep your mouth closed and let people think you are a fool than to open it and remove all doubt." – Mark Twain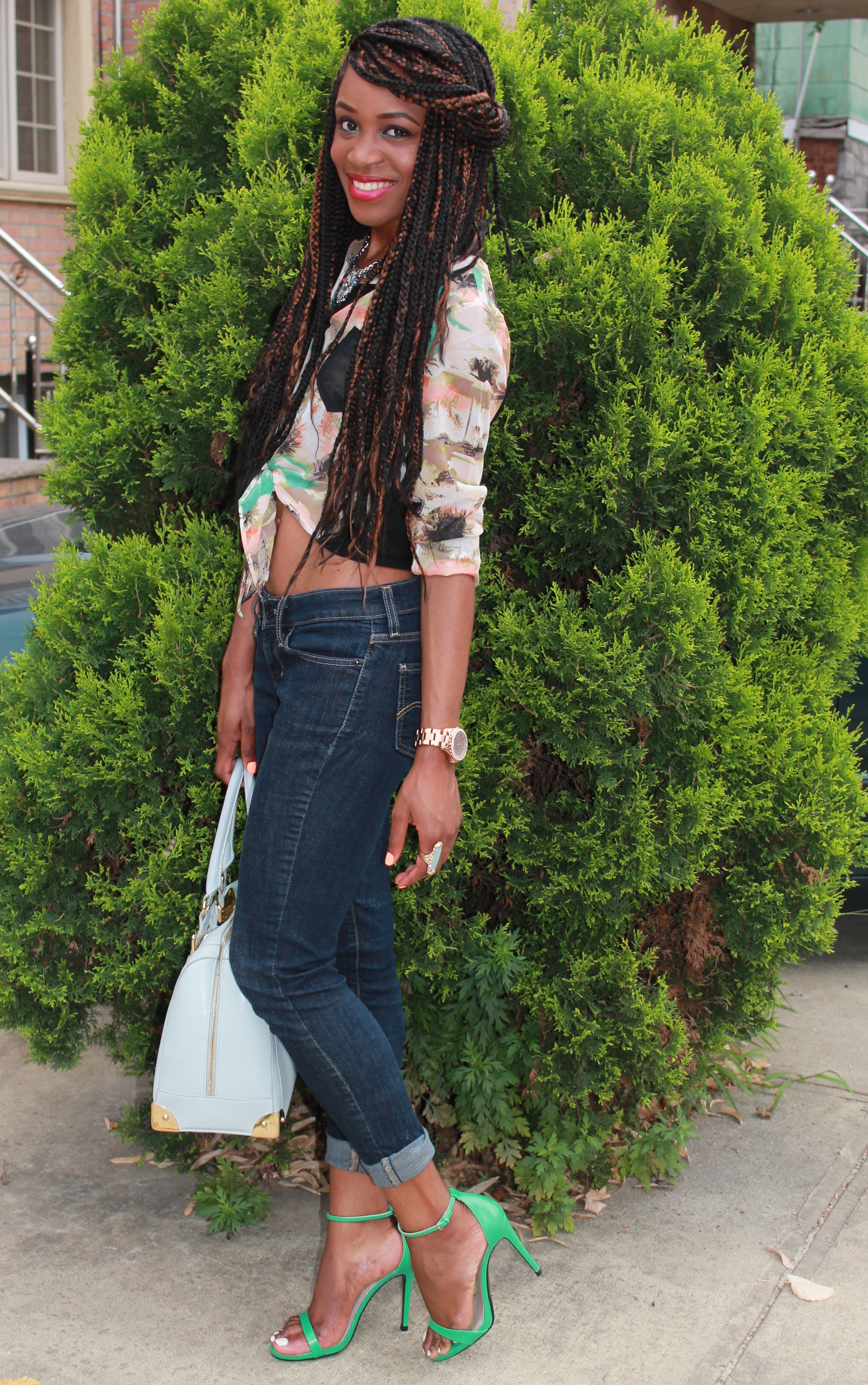 I'm wearing:
Grayson Shop blouse c/0 – (Only $9.99)
Levi's denim – (On sale!)
Zara heels – sold out – Similar here
Aldo bag (on sale!)
Hello my beautiful readers!
You guys know by now how much I love a bargain and sharing my affordable finds with you is the whole purpose of this blog. If you haven't done so yet, now is a great time to check out Zara's semi-annual sale. I got these gorgeous mint sandals there and couldn't stop myself from getting them in the peach color as well – which you may have seen on my Instagram and which will be featured on here later this week.
Grayson Shop features an endless amount of pretty items that are super affordable and trendy. You should definitely check them out. This fab printed sheer blouse from there goes perfectly with both of my new Zara heels but I opted for the mint one this time. Throw on a well fitting pair of Levi's, this type of look can be considered a fail proof uniform no matter your body type.