"The only real elegance is in the mind; if you've got that, the rest really comes from it." — Diana Vreeland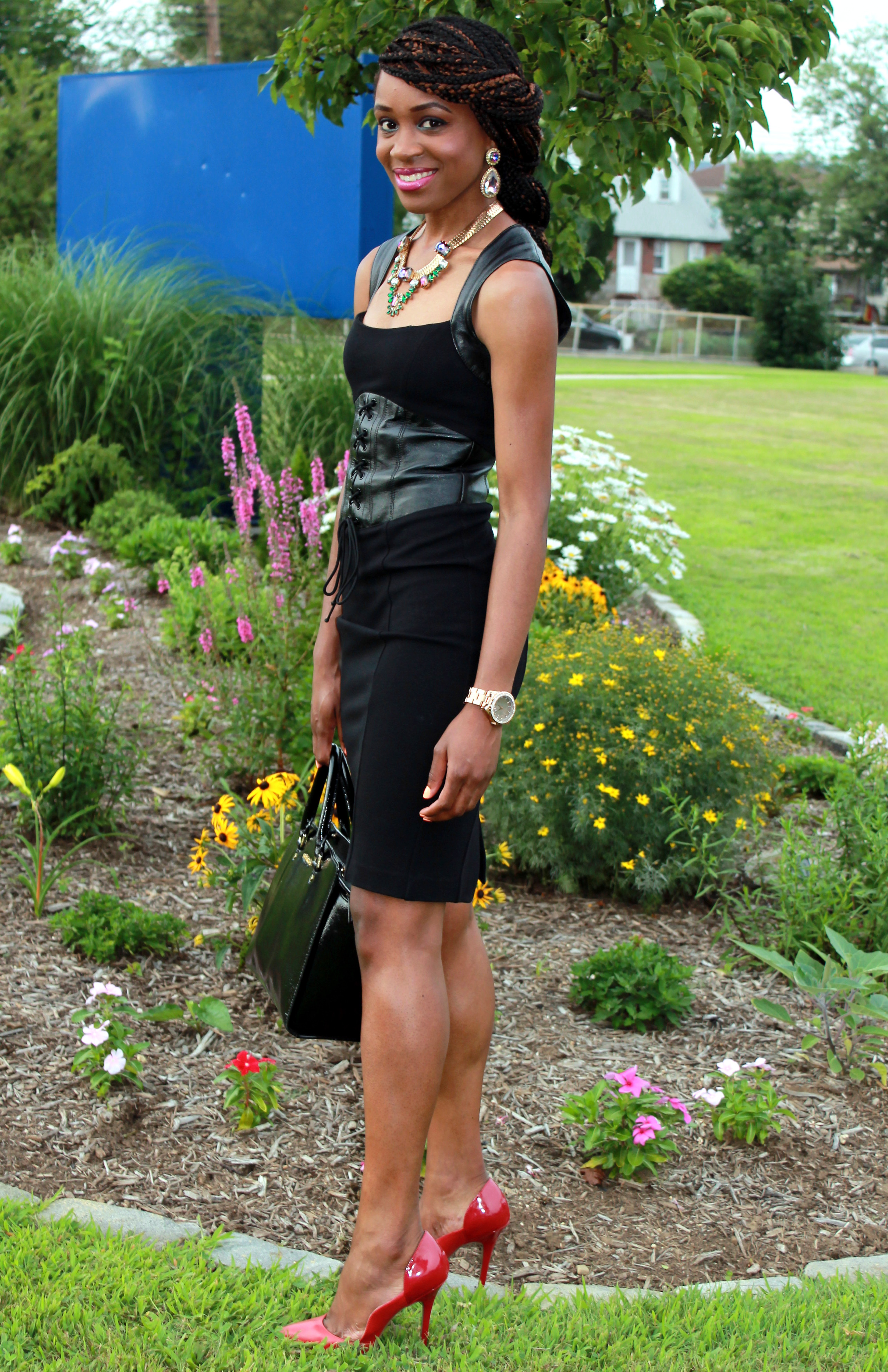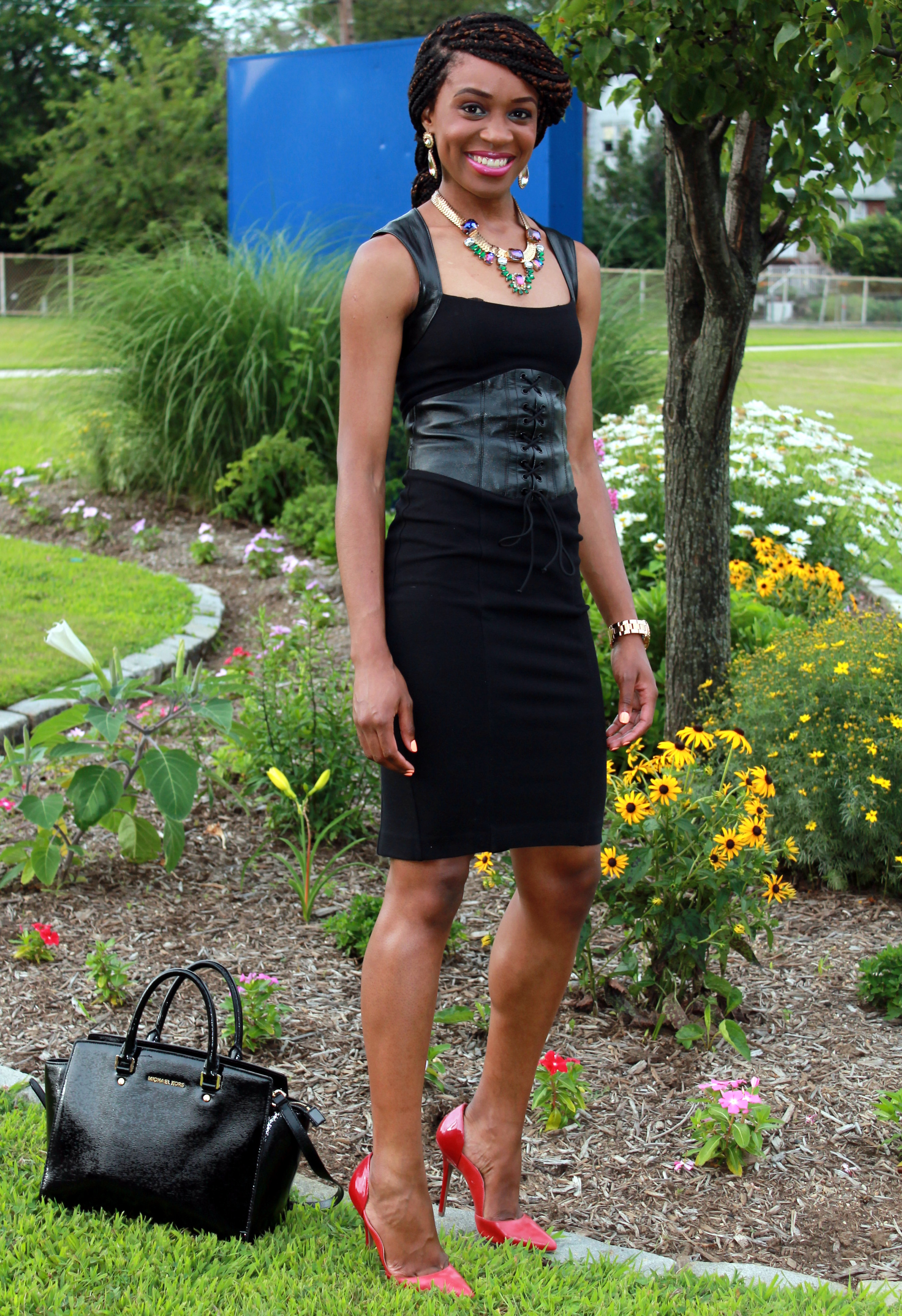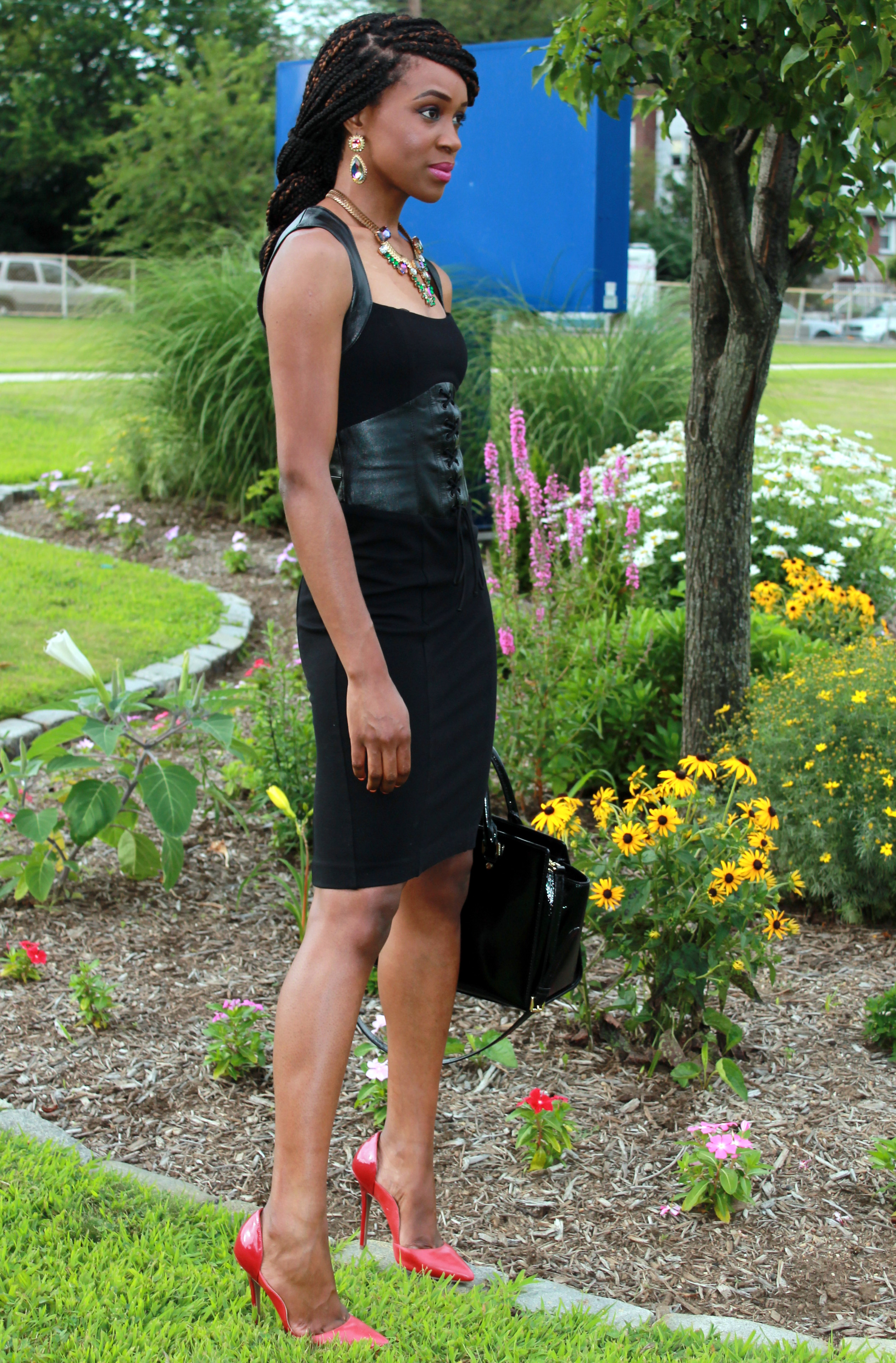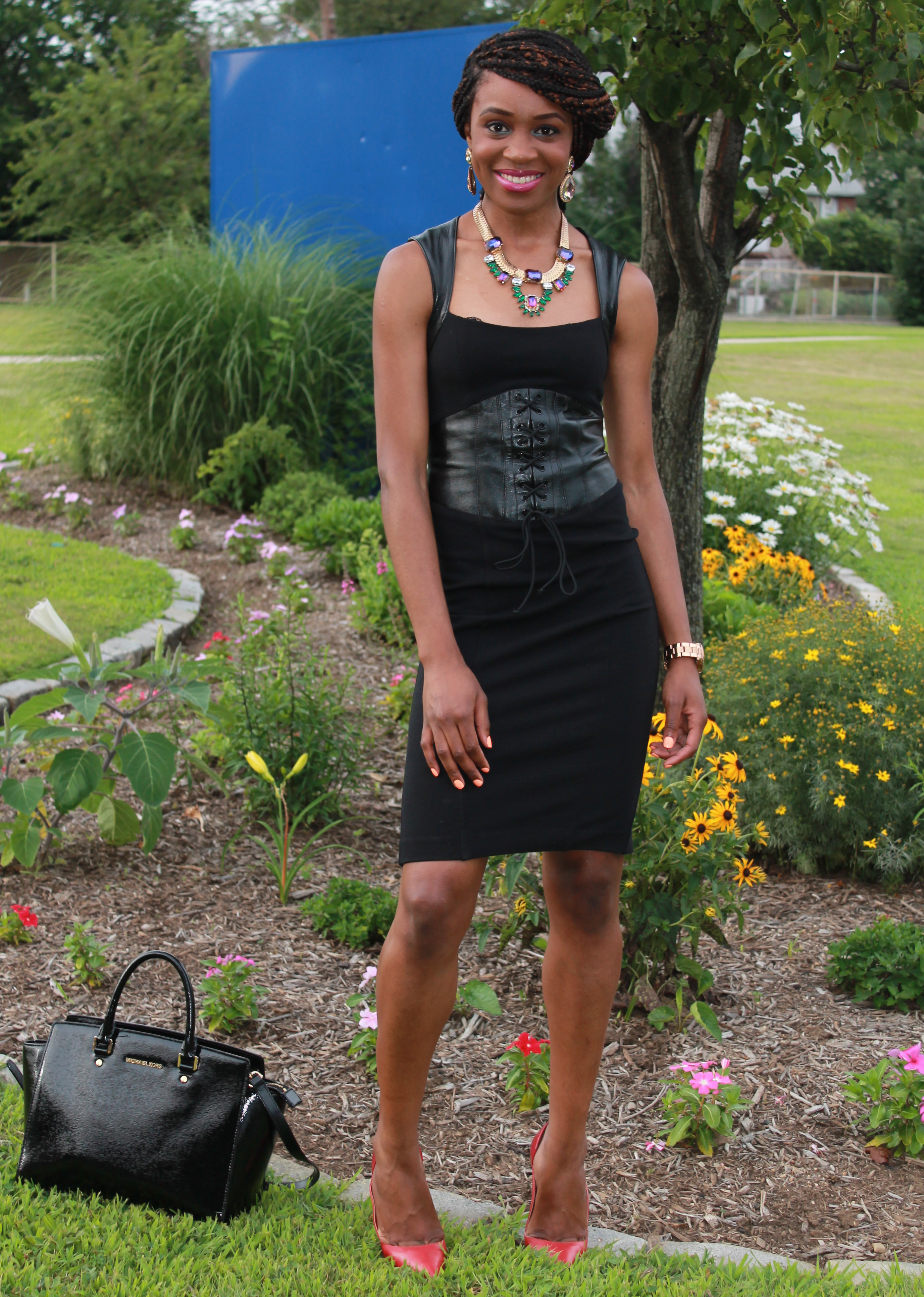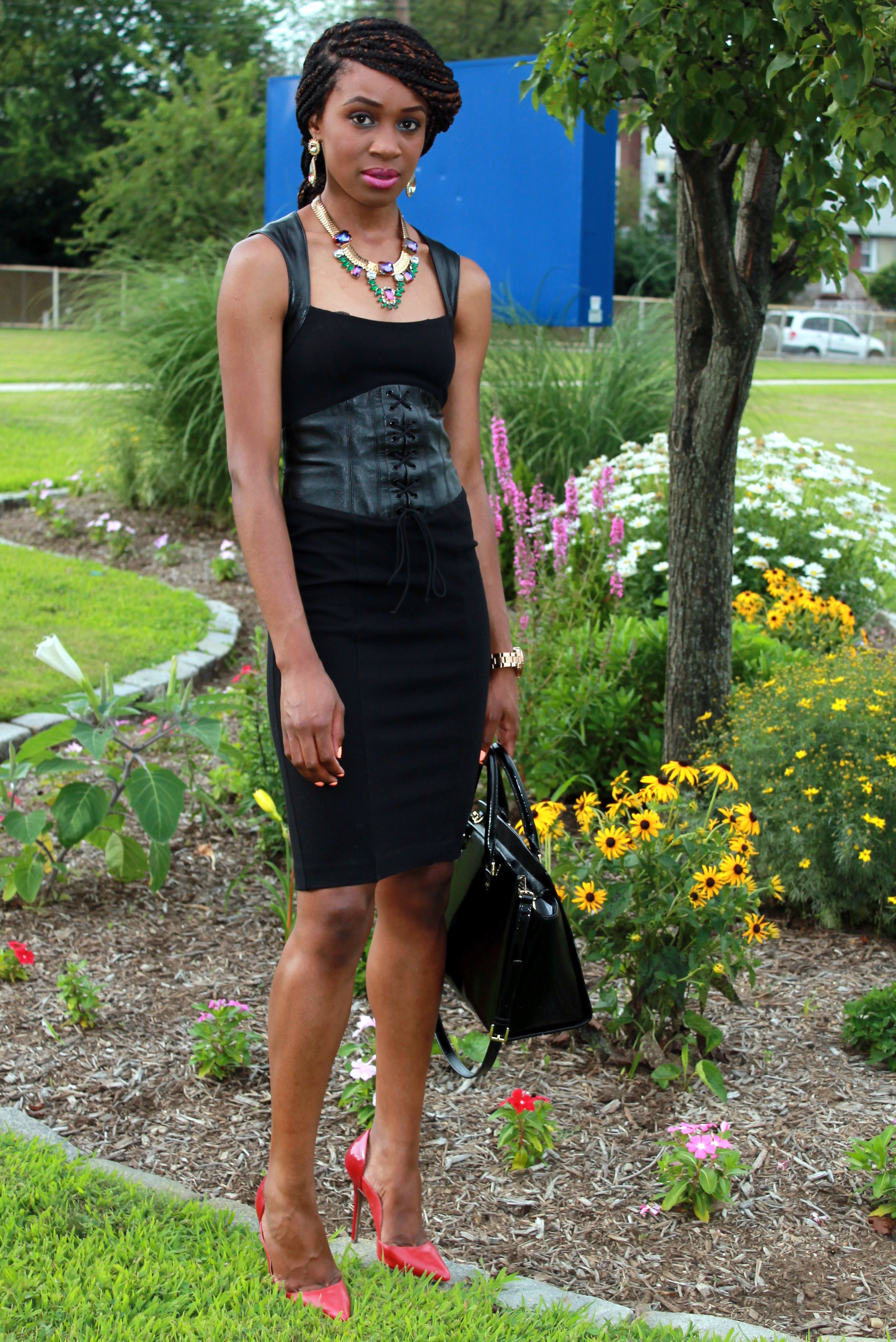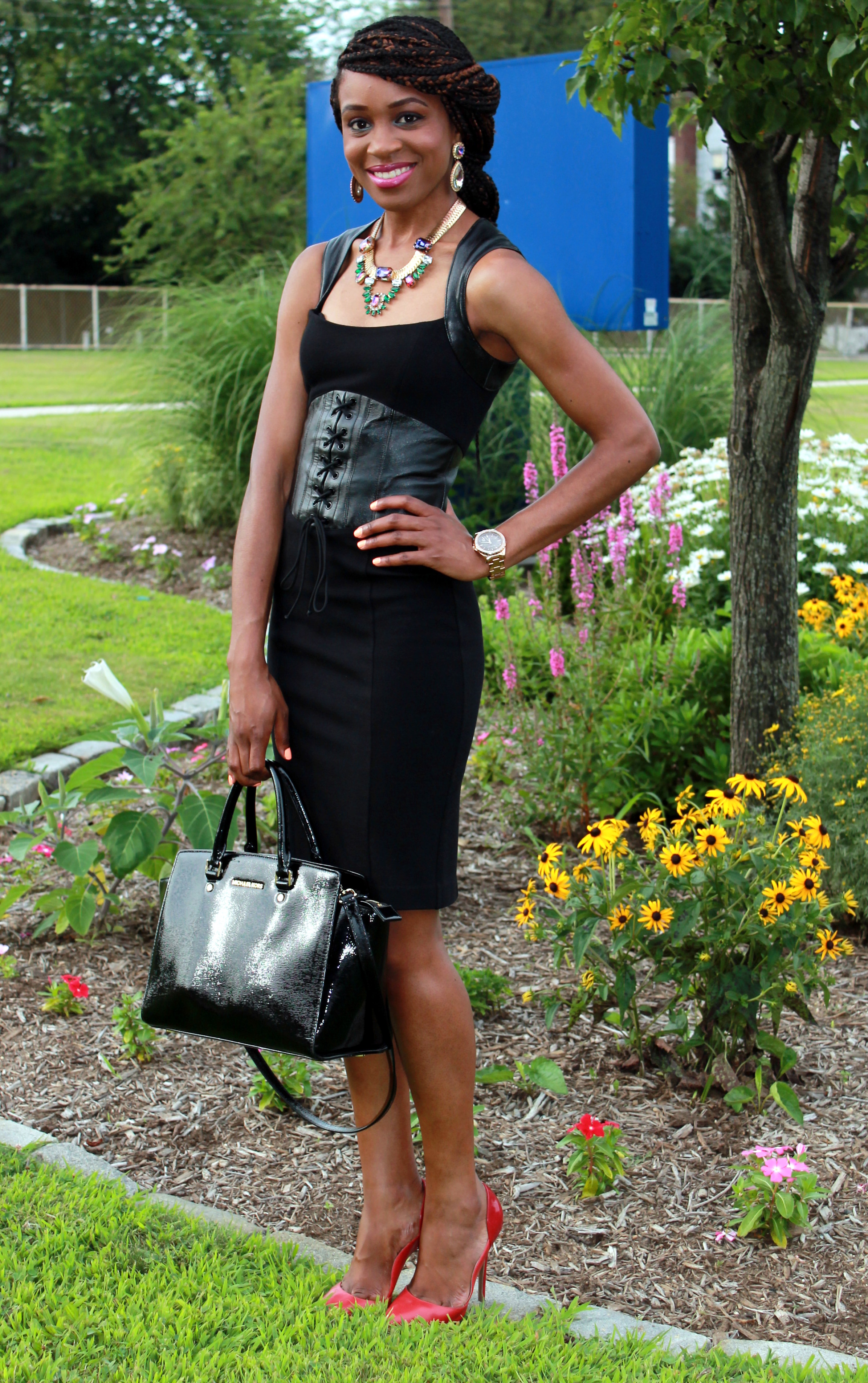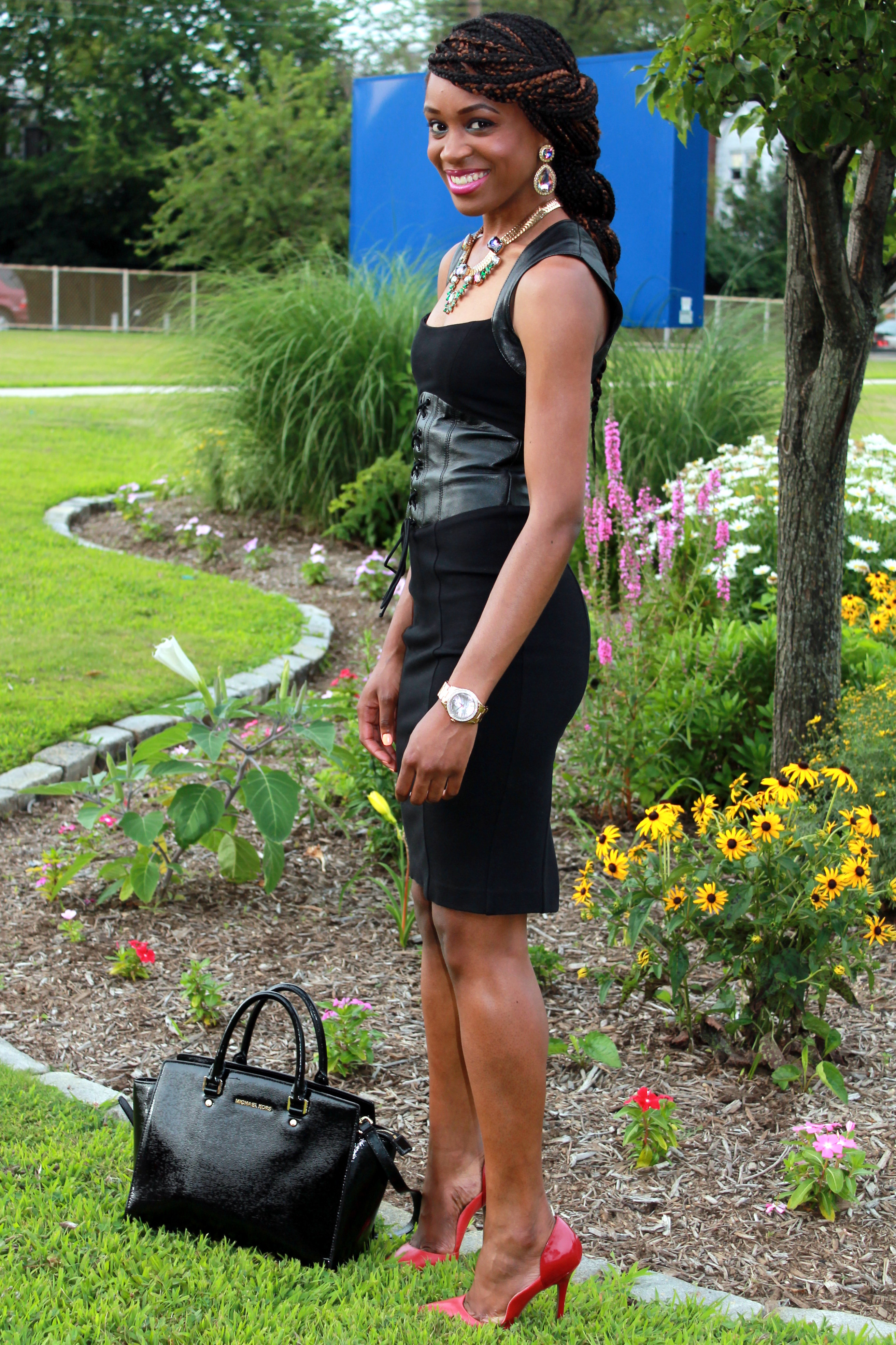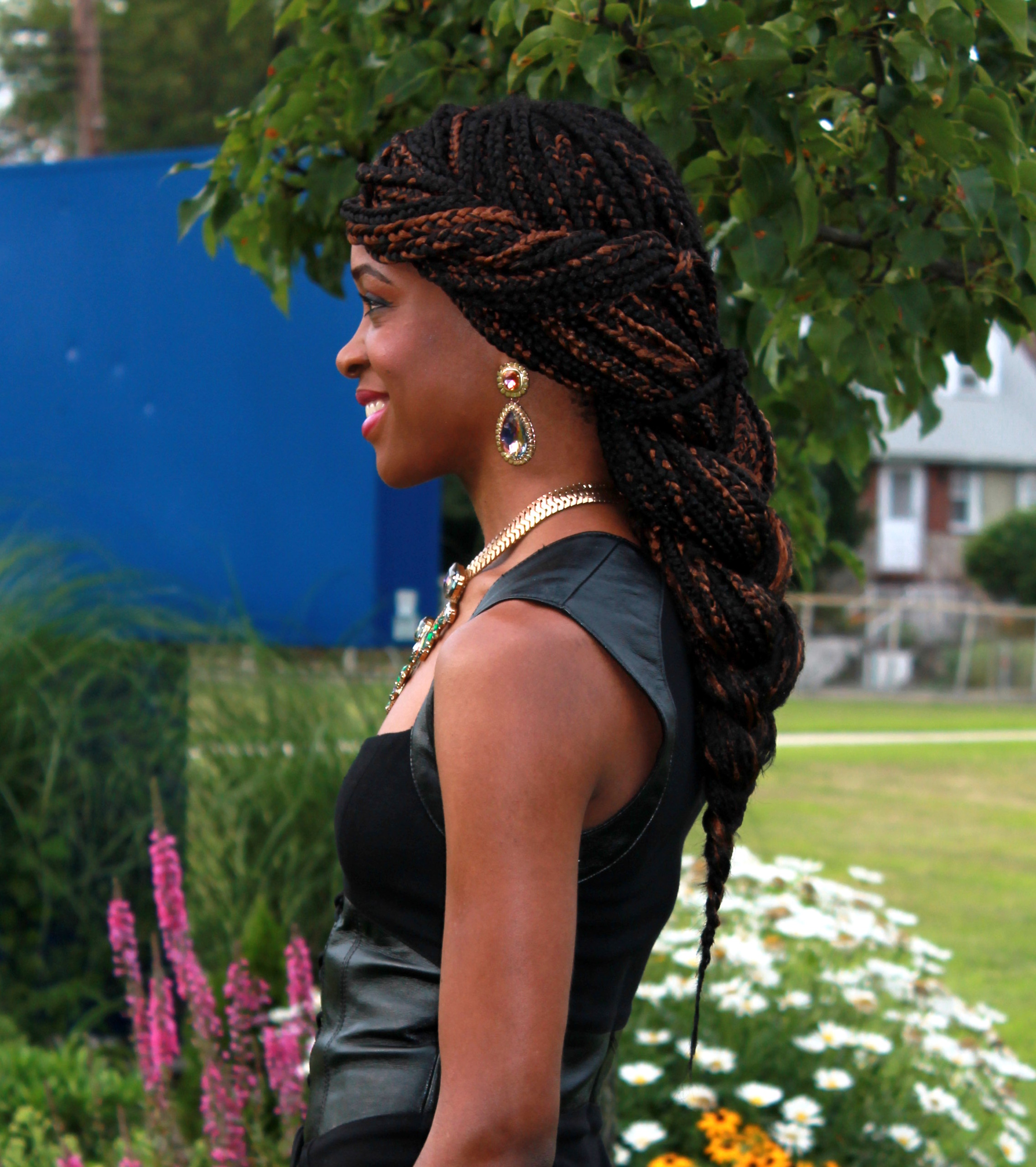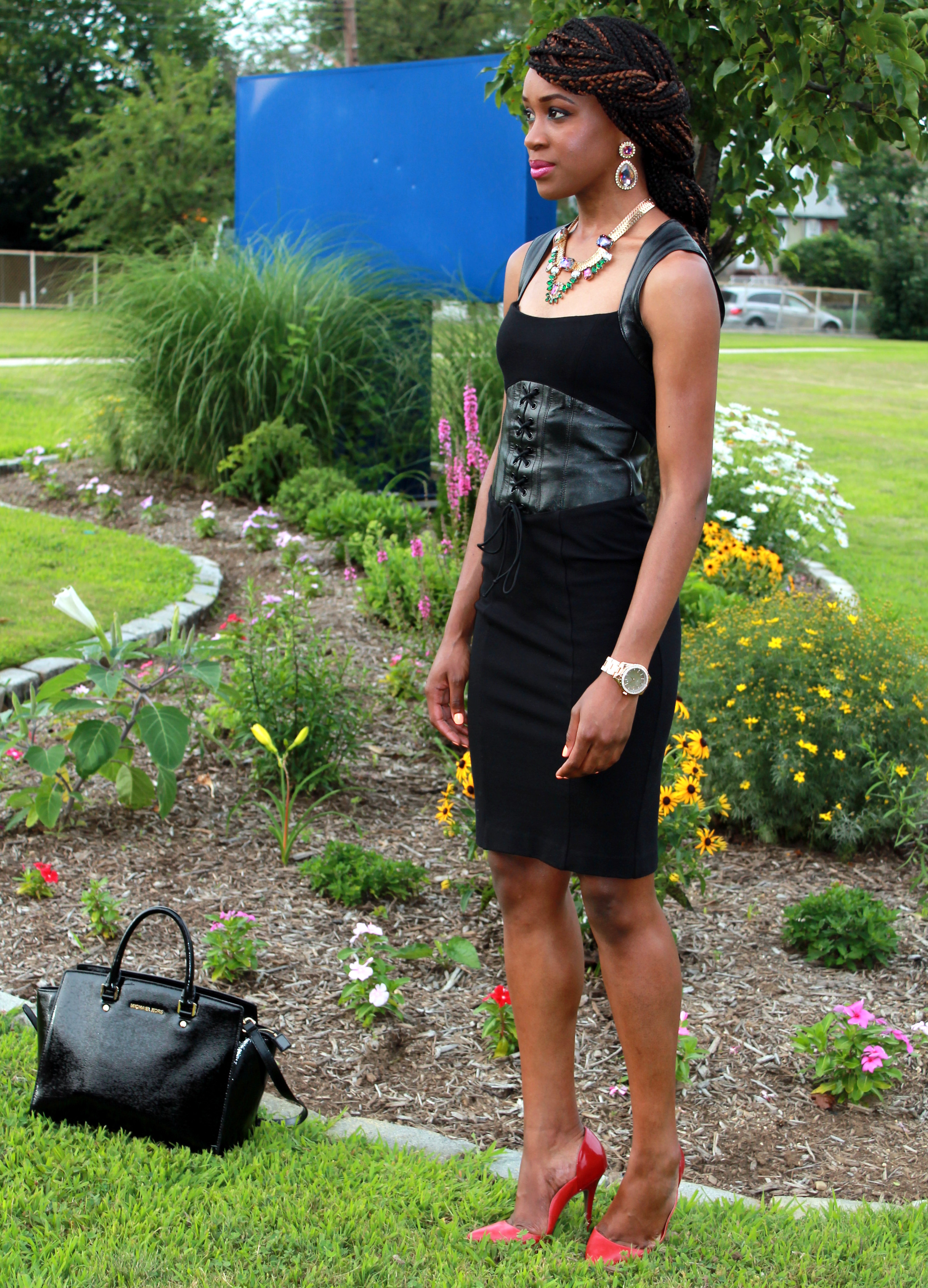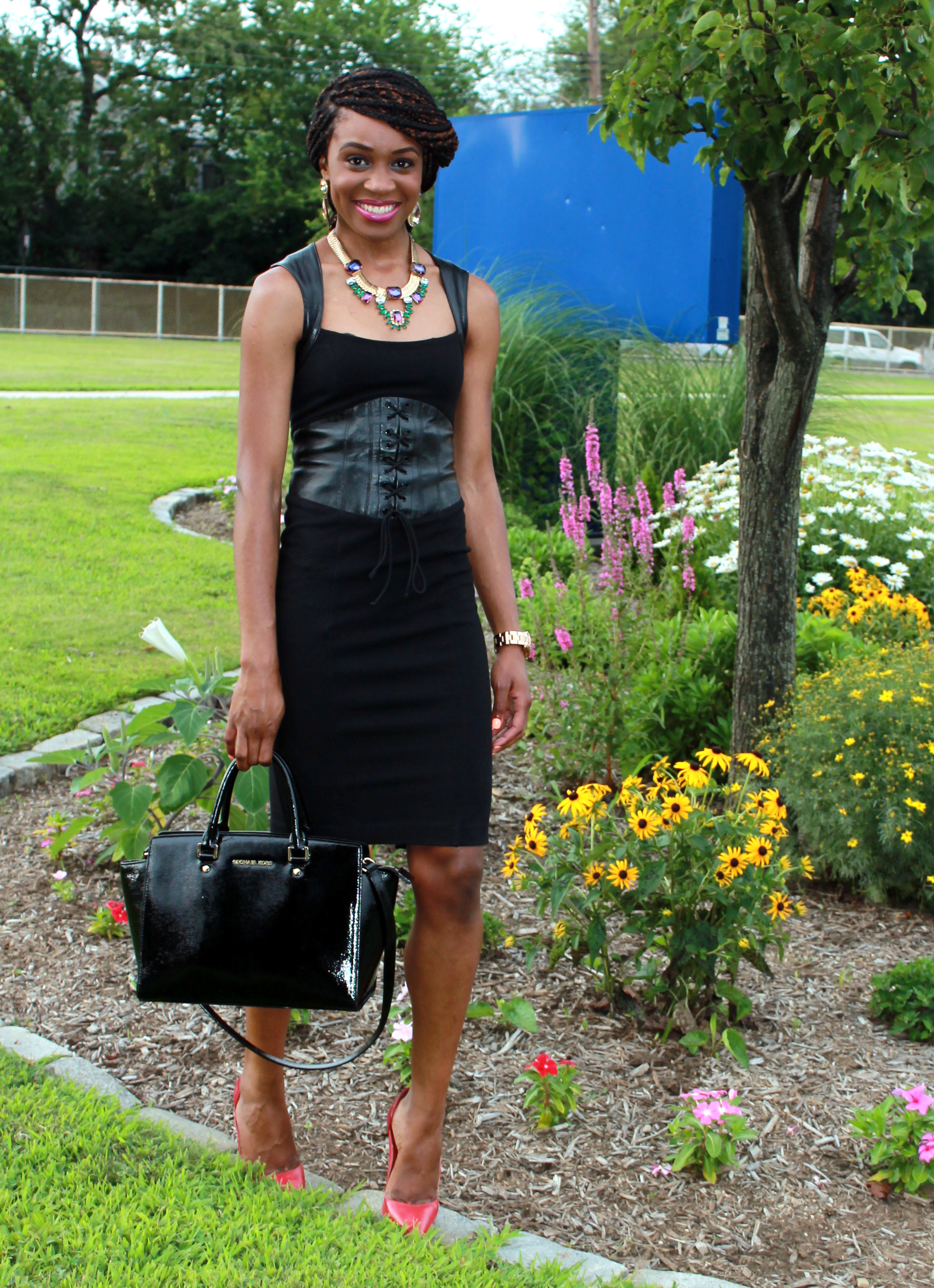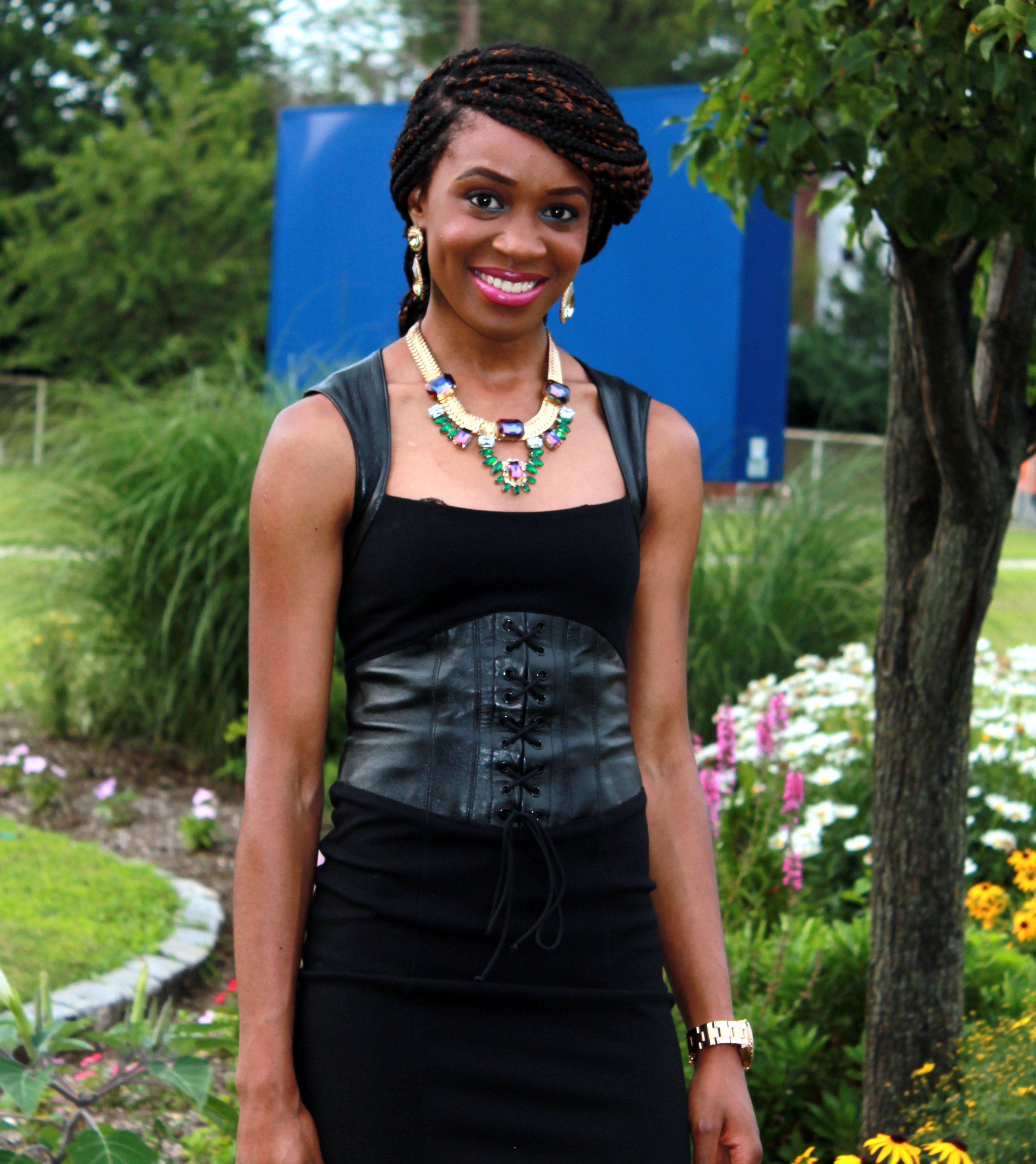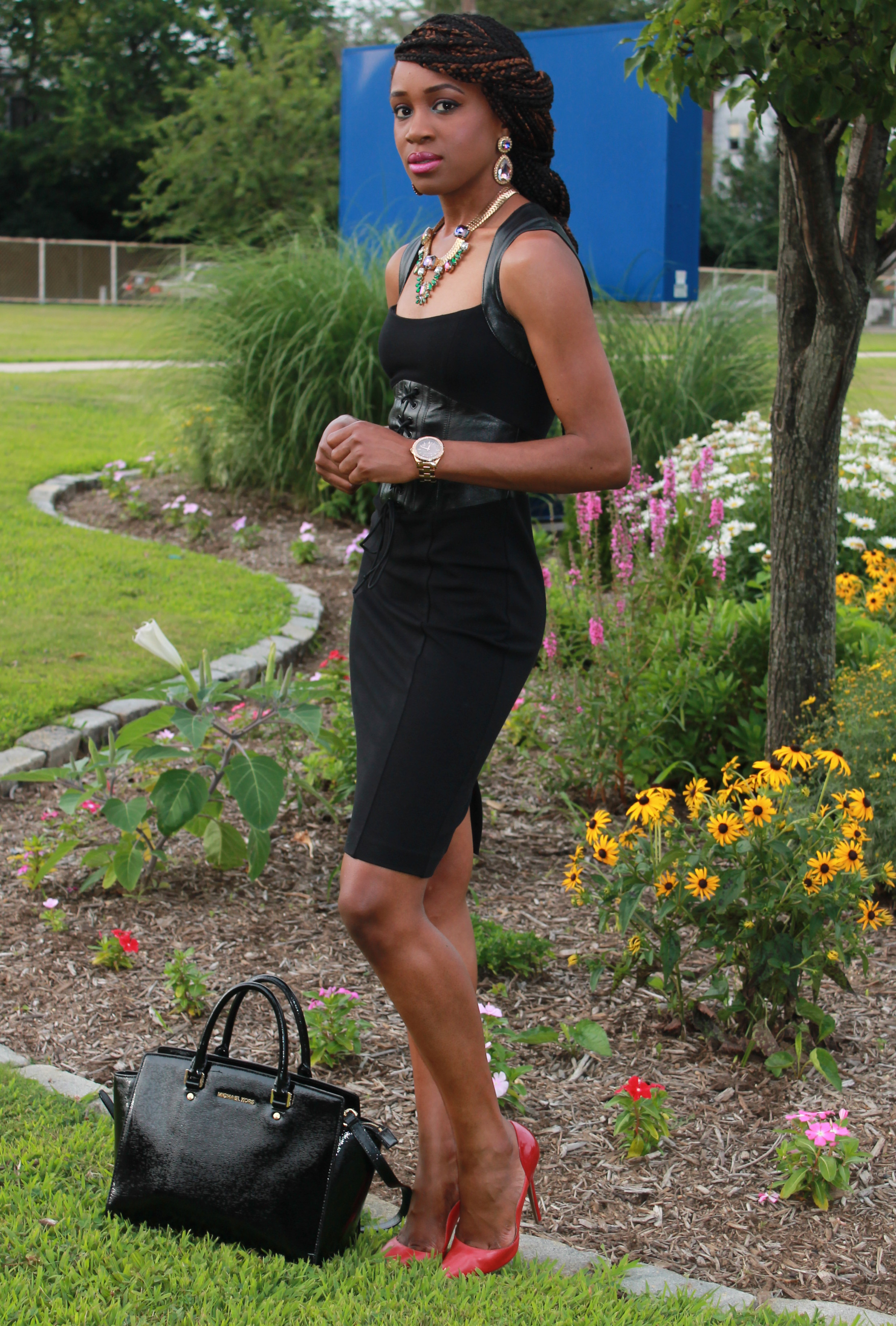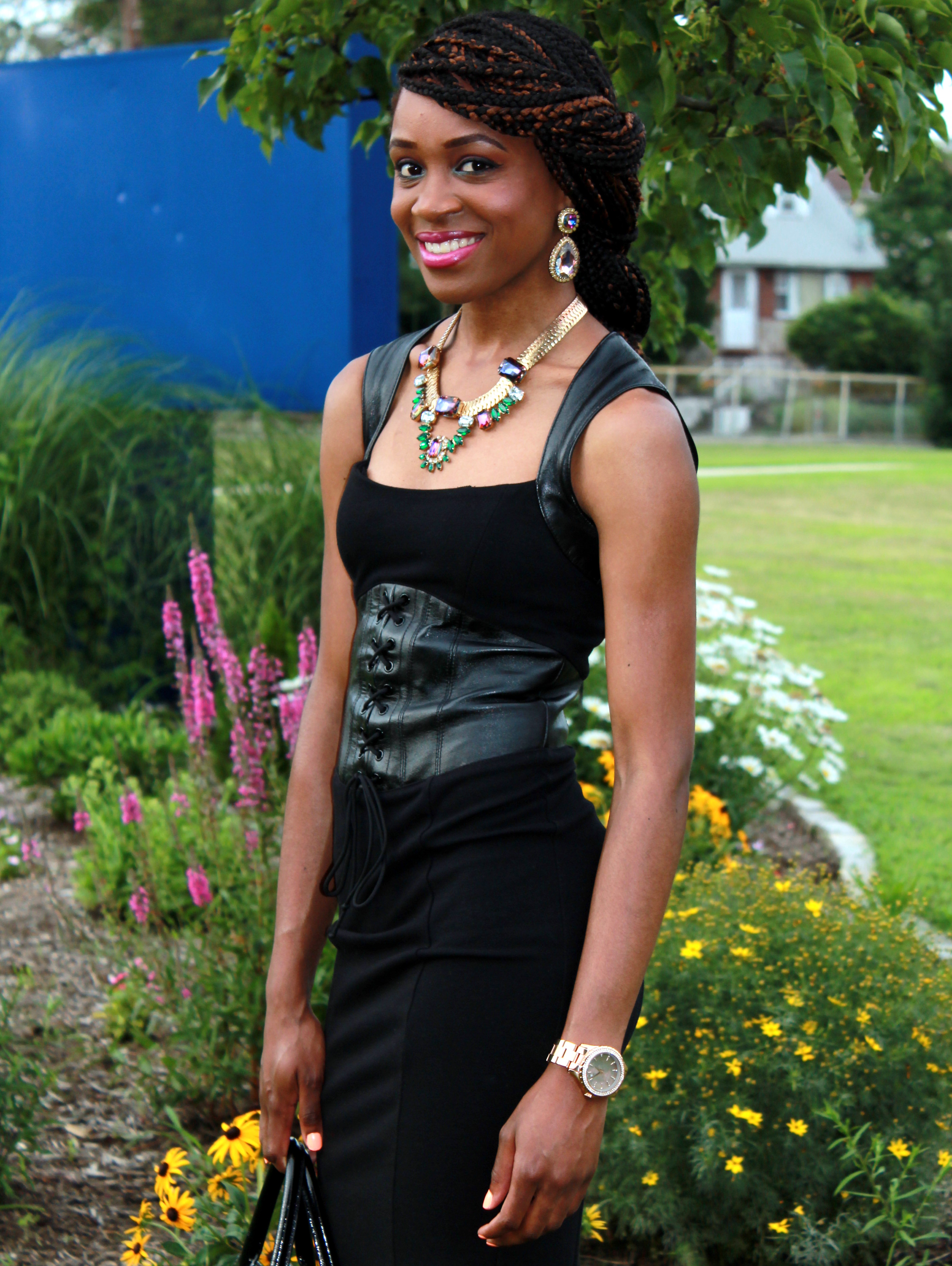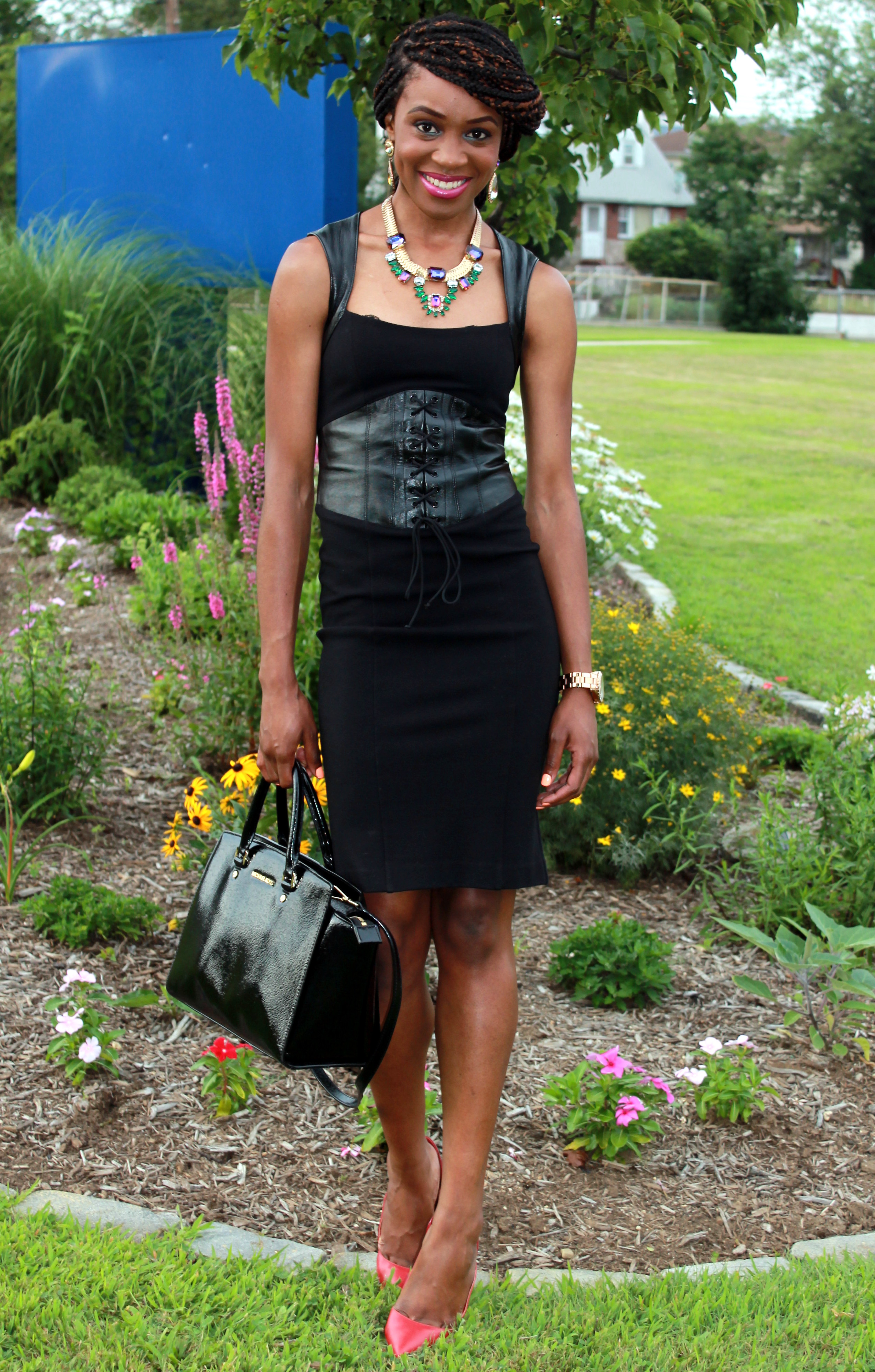 Dress: Bebe (old) – Similar but pricey here // Heels: Zigi (sold out) Similar on sale here // Purse: MK Selma // Necklace & earrings set: Primadonna // Watch: Michael Kors (rose gold)
When you don't have much time to decide what to wear, throwing on a LBD (little black dress) is always a good idea. It's one of those things you can wear and be appropriate for an array of occasions whether it be church, work, a formal event and even for happy hour. I rocked this for church last Sunday and added a scarf (not pictured) 'cause I can't be showing all that skin in the house of the Lord, causing the older ladies to scream "Jesus fix it". Haha!
Because I wanted my hair out of my face, I pulled it back into one massive braid. The only problem with that was sitting in the car and at church. I couldn't lean back completely since it was so big. Lol! #TheStruggle. The things we do for fashion… I'm already considering my next hairstyle and I think I've found the one. You can get a glimpse of it from the video that inspired it by clicking here.
The weekend is finally here. I wish you guys a fabulous and blessed one. 
Photos taken by Malita