"Opportunity is missed by most people because it is dressed in overalls and looks like work." – Thomas A. Edison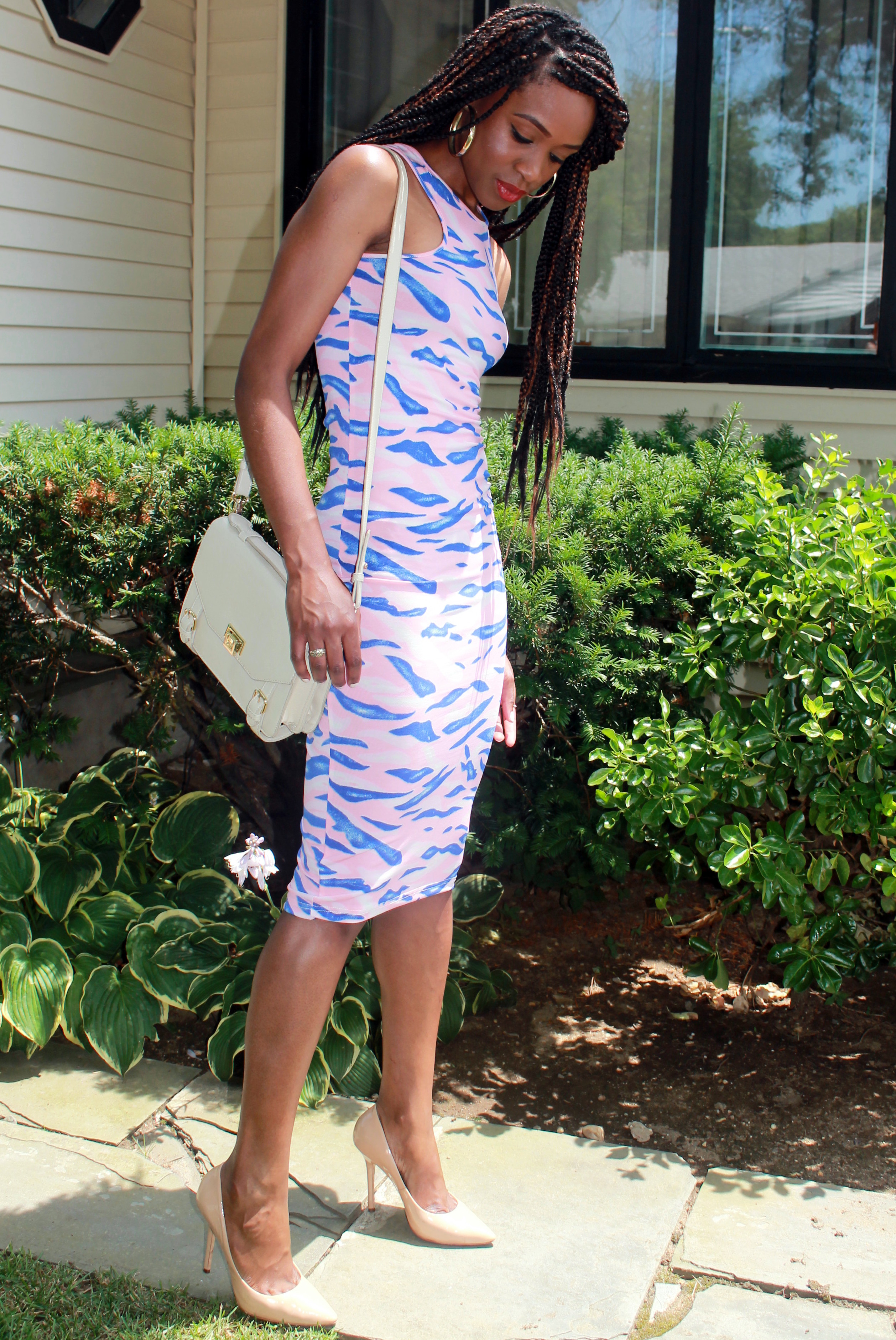 I'm wearing:
Asos bodycon dress (sold out) – Option 1 & Option 2
Sandals (gifted) – Cute option here
Boutique9 pumps – similar here
Forever 21 cross body bag
When you find a midi dress, in a nice print, in your size and on sale for about $8, you grab it without questions. A bargain is a bargain but nothing tops getting this $200 skirt for $7 though. Some deals will forever be etched in my memory! This dress was definitely a smart purchase and the über soft and ultra comfy fabric definitely earns it the Versicolor seal of approval. I initially wore it with flats a few weekends ago as seen in the first couple of photos but I thought the look lacked visual interest so I switched to the nude pumps for the sake of these pictures. I always want your visit here to be worthwhile 🙂
Have you ever purchased something at a ridiculous bargain that you just couldn't believe?! Share with me below in the comment section or tweet me (@versicloset).
"Opportunity is missed by most people because it is dressed in overalls and looks like work."  Truer words have never been spoken. Are you ignoring the sound of opportunity because of fear or perhaps laziness? Think of it this way, when all is said and done, do you want to say: "How much I missed, simply because I was afraid of missing it" …? I think not. It's OK to be afraid but don't be paralyzed by said fear. Believe. Think. Try. Do. Go for 'it' headfirst whatever 'it' may be for you. Don't miss the next opportunity knocking at your door. It could be the beginning of the rest of your life.
Until next time beauties!