"Women think of all colors except the absence of color. I have said that black has it all. White too. Their beauty is absolute. It is the perfect harmony." – Coco Chanel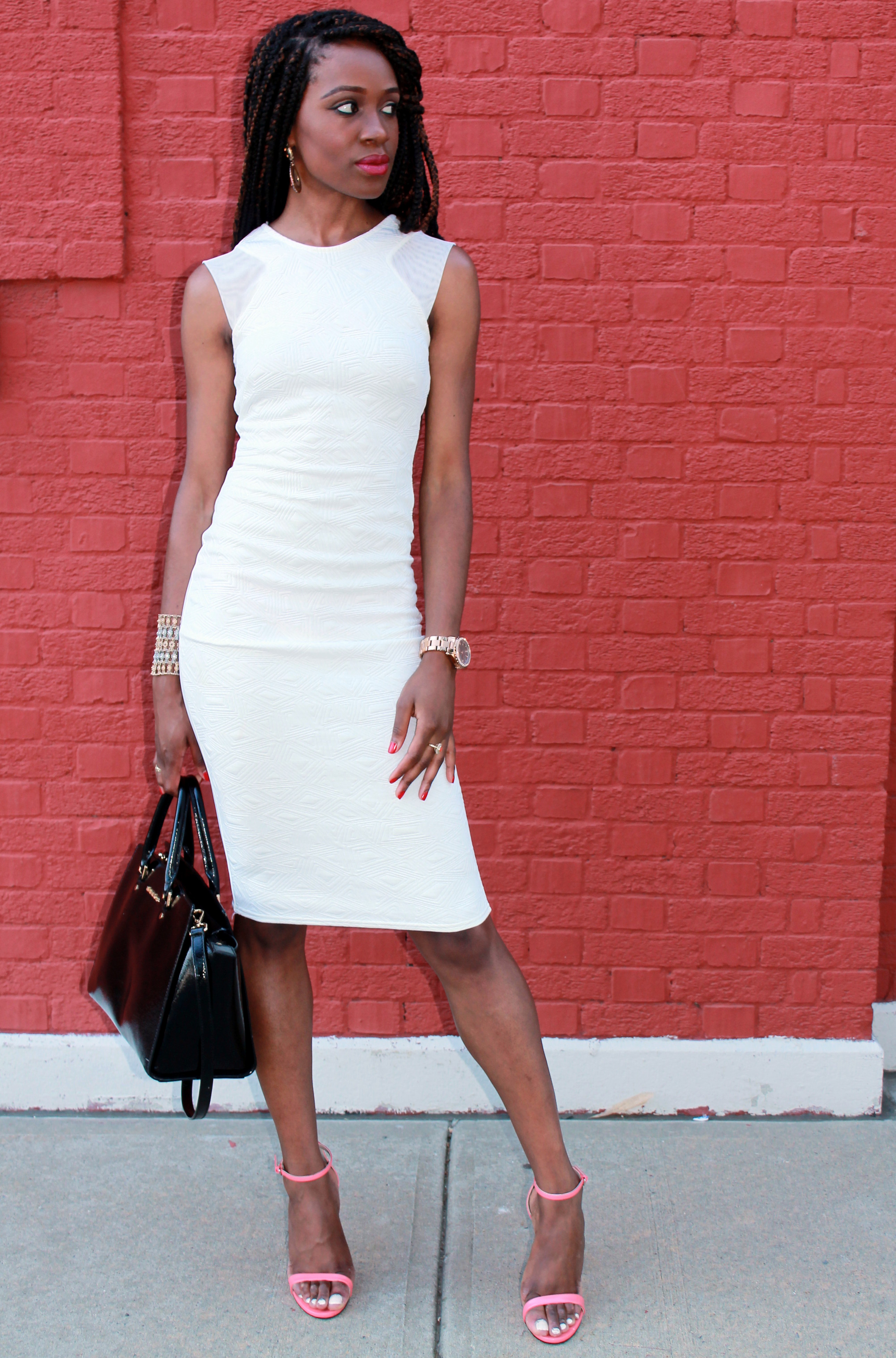 Outfit details: Textured bodycon dress: Asos // Sandals: Zara (similar) // Bag: Michael Kors // Watch: Michael Kors
A little black dress is definitely a wardrobe essential but a little white dress is a chic must have as well. The only downside is the way it, without fail, always attracts all that is dirty. By the end of this shoot, I had to dump mine in the laundry basket because it had makeup all over it. (#Sigh) Paired with minimal heels in a pretty coral color, (see mint version here) I let this body conscious number do all the talking. Easy, comfortable and chic: Always a good combination for any weekend festivities or even for work if paired with a tailored blazer. 
The weekend is near and something I've been praying for seems to be VERY near as well so I'm giggling while I continue to PUSH (Pray Until Something Happens) 🙂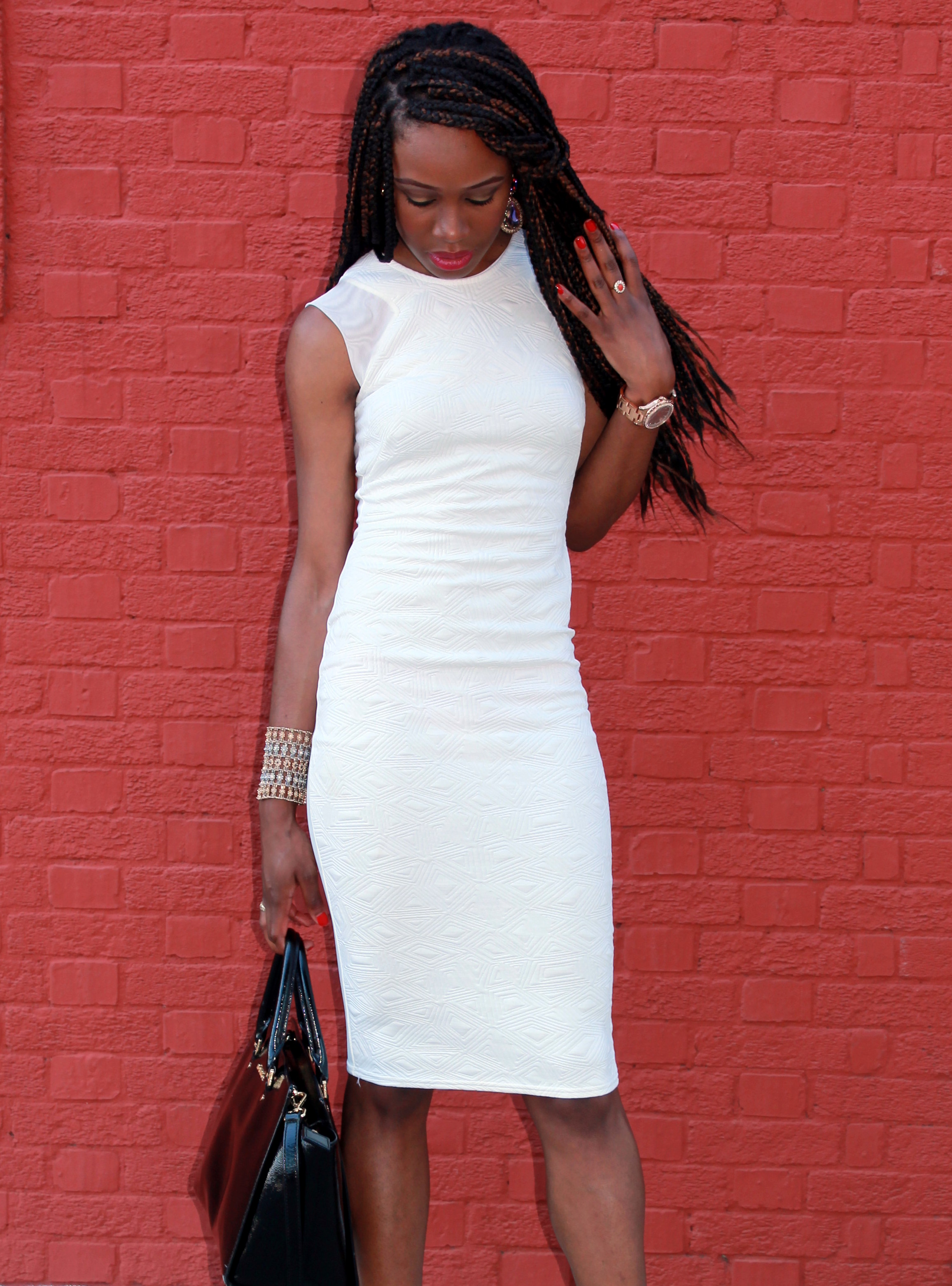 Did you give up or are you PUSHing?


Photos by Malita