It's amazing how quickly this month, this summer and 2014 as a whole are zooming by. It feels like it was just yesterday we were wishing each other 'happy new year' but here we are in August already, getting ready for fall and back to school for those of you who are students.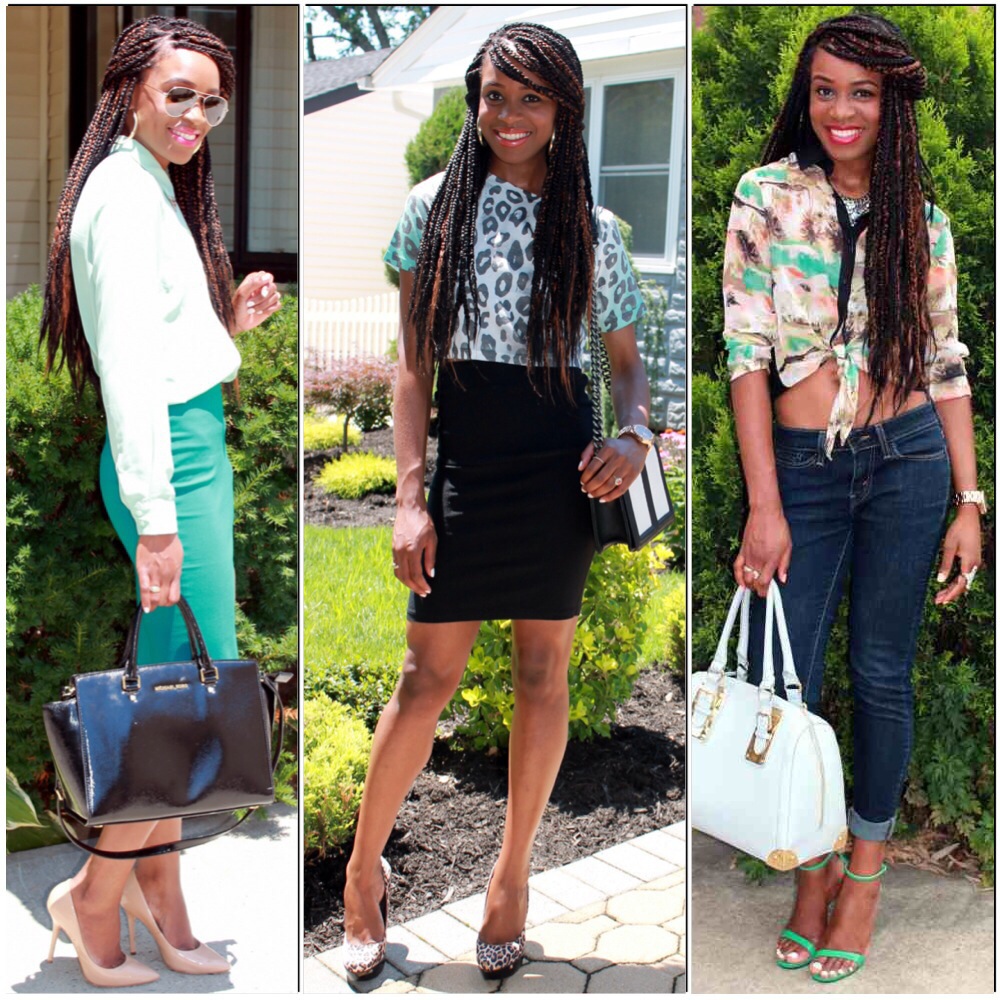 1. Shades of green
2. Leopard mix
3. Denim & pretty heels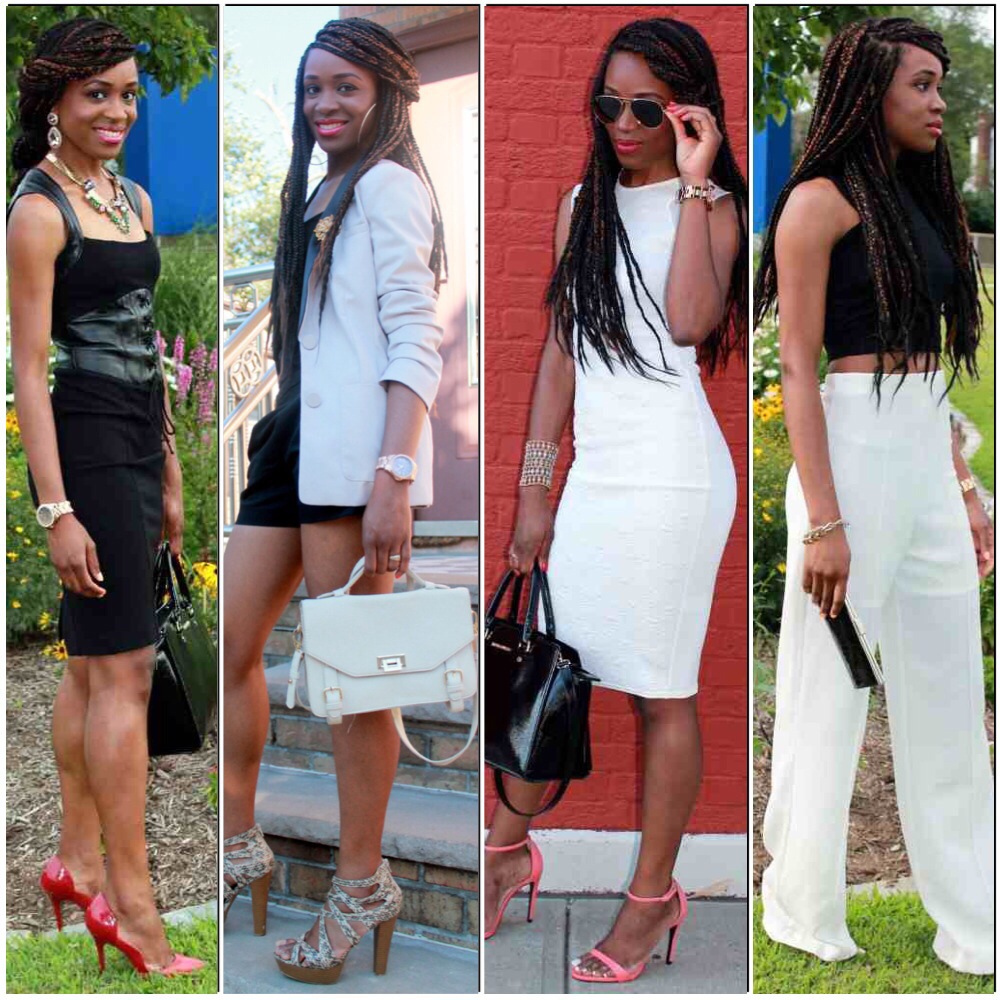 1. LBD with leather details
2. Back to basics
3. Little white dress
4. Monochromatic pairings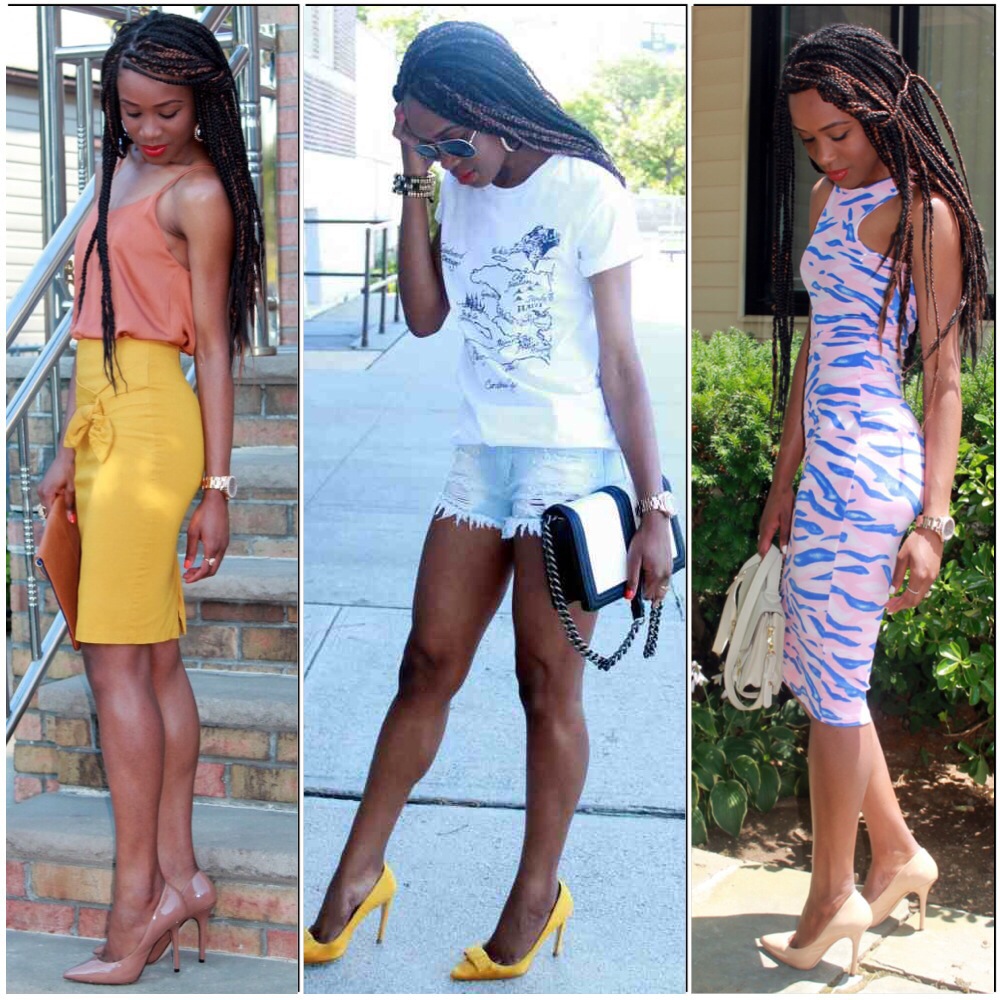 1. Mustard pencil skirt
2. Distressed shorts
3. Printed midi dress
Since I try to squeeze in a little inspiration within each post, I must ask you all: Are you living your purpose? Are you walking in your truth? Are you making the most out of everyday? Are you forgiving those who have trespassed against you? Because time is passing us by…
Or perhaps, are you complaining daily about how your life sucks? Are you bad mouthing your peers? Living in the past and not forgiving yourself of your mistakes? Think again darlings. Tomorrow may be too late.
What is not going well may easily go from bad to worse. You could be living in Gaza right now, unsure of your safety and that of your family or perhaps you could be worried for your life because of the Ebola outbreak or yet again, you could be one of Boko Haram's victims or family members hoping they would #BringBackOurGirls. Imagine?
So make a conscious decision today to stop complaining. Give thanks at all times. Pray for the world. Pray for Gaza. Pray for Africa. Pray for Haiti. Pray for the Nigerian girls. And remember, whatever you're going through, it's only temporary. Let's count our blessings instead. With a grateful heart, a steadfast spirit and perseverance, come a life of purpose.
May your week and the month of August be nothing short of amazing darlings!